GreenWay offers premium carpet, tile, and upholstery cleaning in the Las Vegas area. They go the extra mile for sustainability and low environmental impact. All work is 100% Satisfaction Guaranteed.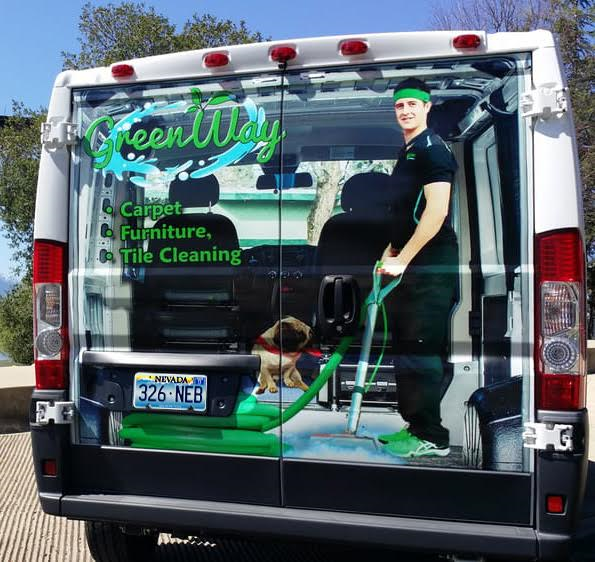 Being green in carpet cleaning means more than using green or organic cleaning products. GreenWay goes the full spectrum:
They Use Less Water –
On average they cut water usage by over 50% compared to other companies. This not only conserves water, it keeps your dirt, grease, etc. at the surface of your carpet fibers. Many other companies will use so much water that they soak your carpet padding. This creates a bacteria breeding ground and causes further problems.
Modern Cleaning –
Their proprietary, all natural, organic cleaning solutions dissolve those hard-to-get-out stains from your carpet. Their custom built machines work in synergistic ways to lift and efficiently extract the stains from your carpet.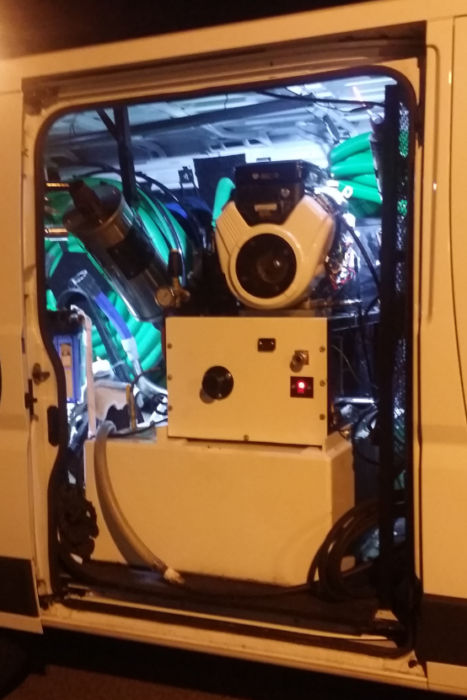 Fast Drying –
Due to their revolutionary cleaning process of using multiple methods with custom tools and machines, they need only a light mist of cleaning solution to get the most thorough clean you will ever experience. Your floors usually dry within a couple of hours (depending on soiling conditions). However, if you need a super quick dry because of guests coming over, or elderly, or some other reason, they also have the extra option and ability to get your floors bone dry within an hour.
No Residue Cleaning –
GreenWay may be the only ones who will tell you it is simply not healthy or ethical to leave any sort of cleaning solution in your carpet fibers. Many company run soap though the "clean" rinse water — GreenWay does not do that. They apply an efficient solution first, then do a live steam rinse. They even use a water softener for our steamer. Many customers say they can't believe how soft their carpets are, sometimes even softer then when they were new. And they will never scrub stains into your carpet then leave without rinsing them out first.
Recycling –
They not only try to print on recycled papers whenever possible, they also recycle most boxes and chemical jugs.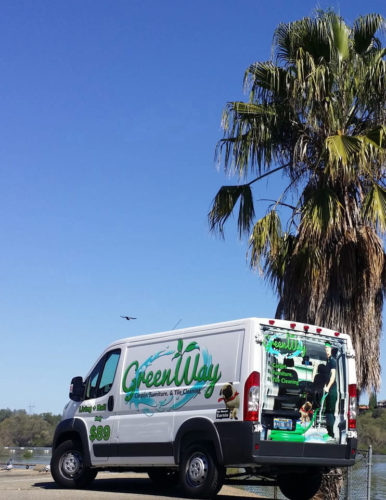 Custom Built Equipment –
Can they really get carpets cleaned with lower water and safer chemistry? All while having carpets dry quicker than what you're used to? Yes, and yes. In fact, they found that all-natural cleaning ingredients often work better than synthetic ones. Their machines are custom-built from the ground up; tools are super fine-tuned, even for every job. They have over a decade of fine-tuning and customizing experience.
One more great note, they can help remove urine stains from carpet, and even include this guide.
When you choose GreenWay for Las Vegas, all carpet, furniture, and tile cleaning work is 100% guaranteed. Owner Charlie King stands behind every job!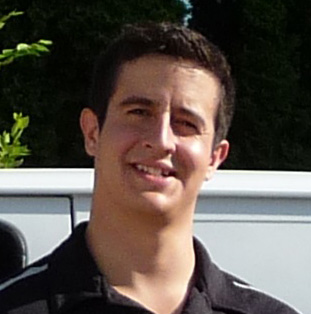 GreenWay Carpet Cleaning
Las Vegas NV
702-460-0602
https://ACarpetCleaningLasVegas.com