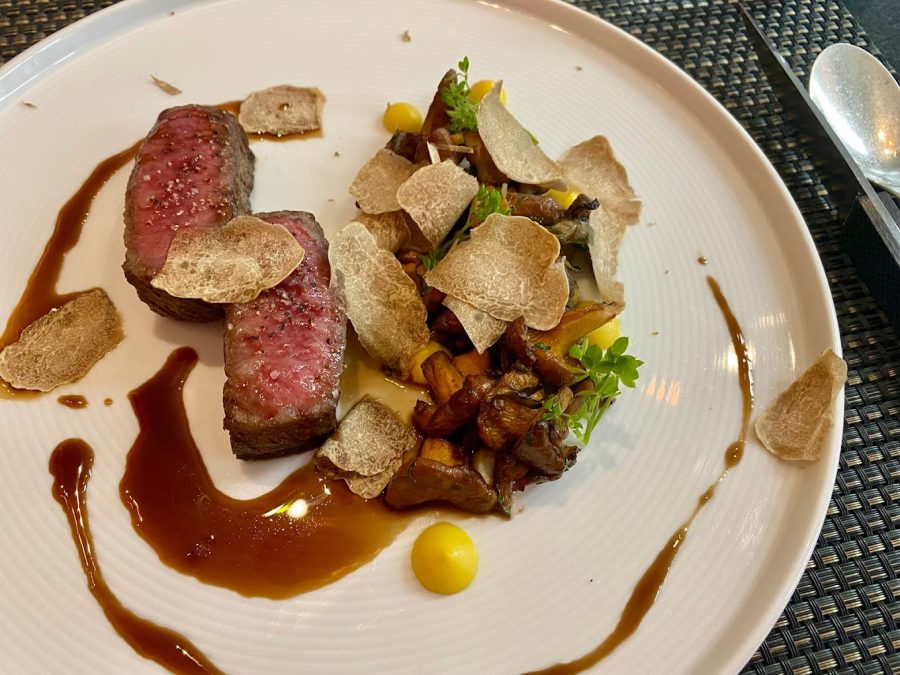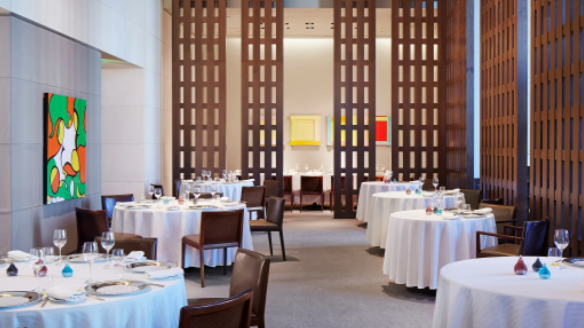 Guy Savoy at Caesars Palace in Las Vegas is an exquisite fine-dining restaurant that brings the best of French culinary artistry to the heart of the famous Las Vegas Strip. Helmed by the celebrated French chef Guy Savoy, the restaurant promises an unforgettable gastronomic experience with its innovative and sophisticated dishes, impeccable service, and an elegant atmosphere.
Address: Guy Savoy at Caesars Palace 3570 S Las Vegas Blvd Las Vegas, NV 89109 United States
Contact Information: Phone: +1 (702) 731-7286 Website: www.caesars.com/caesars-palace/restaurants/guy-savoy
Hours of Operation: Please note that restaurant hours may be subject to change, so it's advisable to check with the restaurant or visit their website for the most up-to-date information.
Monday: 5:30 PM – 9:30 PM
Tuesday: 5:30 PM – 9:30 PM
Wednesday: 5:30 PM – 9:30 PM
Thursday: 5:30 PM – 9:30 PM
Friday: 5:30 PM – 10:00 PM
Saturday: 5:30 PM – 10:00 PM
Sunday: Closed
Atmosphere and Ambiance: Guy Savoy's interior reflects an elegant and contemporary design, providing an intimate and refined setting for diners. Soft lighting, plush furnishings, and tasteful décor create an inviting ambiance that complements the overall dining experience. The restaurant also offers breathtaking views of the Las Vegas Strip, adding to the sense of occasion.
Menu Highlights: As one would expect from a Michelin-starred establishment, Guy Savoy's menu is a celebration of the finest French cuisine, using premium seasonal ingredients to craft exquisite dishes. Here are some menu highlights that exemplify the culinary brilliance of Chef Guy Savoy:
Artichoke and Black Truffle Soup: A signature dish, this velvety soup combines the earthy richness of black truffles with the delicate flavors of artichoke, creating a symphony of taste and aroma.
Colors of Caviar: An extravagant dish that showcases different types of caviar, each presented with precise and delicate accompaniments to enhance the unique flavors of the prized roe.
Seared Foie Gras: A delicacy beloved by many, Guy Savoy's seared foie gras is prepared to perfection, complemented by a harmonious blend of textures and flavors.
Lobster "Dans Toutes Les Façons": This dish features succulent lobster prepared in various ways, offering diners a multifaceted and delightful tasting experience.
Roasted Duck Breast: Prepared with finesse, the roasted duck breast boasts a crispy skin and tender meat, served alongside delectable sauces and seasonal accompaniments.
Chocolate Fondant: A divine dessert that delights chocolate lovers, the chocolate fondant is a luscious treat with a molten center, served with a scoop of artisanal ice cream.
Reservations: Given the restaurant's popularity and reputation, it is highly recommended to make reservations well in advance to secure a table and ensure an exceptional dining experience.
Conclusion: Guy Savoy at Caesars Palace in Las Vegas is a culinary gem that exemplifies the art of French gastronomy. With its refined ambiance, exceptional service, and an exquisite menu curated by the talented Chef Guy Savoy, this restaurant is a must-visit destination for food connoisseurs and anyone seeking a world-class dining experience on the Las Vegas Strip.