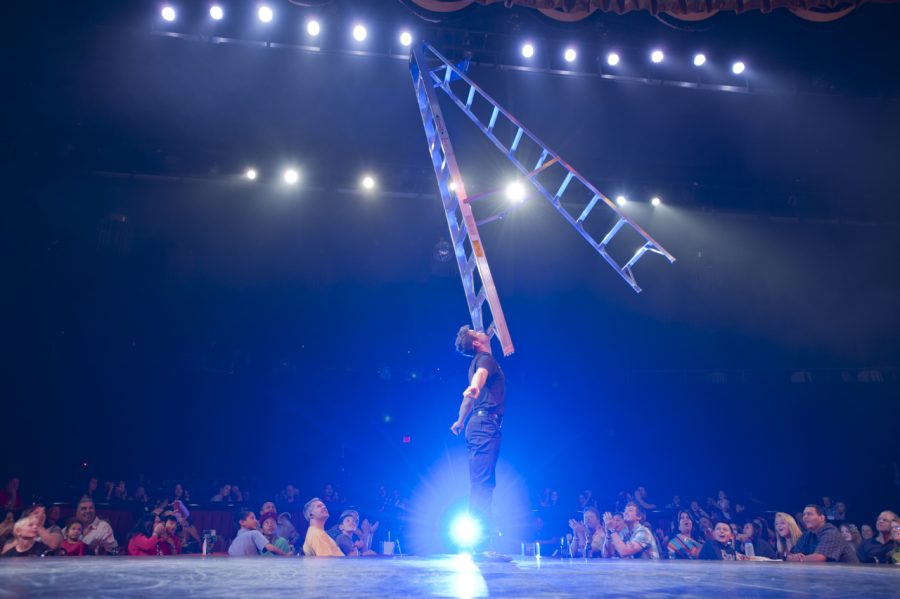 Jeff Civillico: Comedy In Action Show, Las Vegas Outlet Center Annex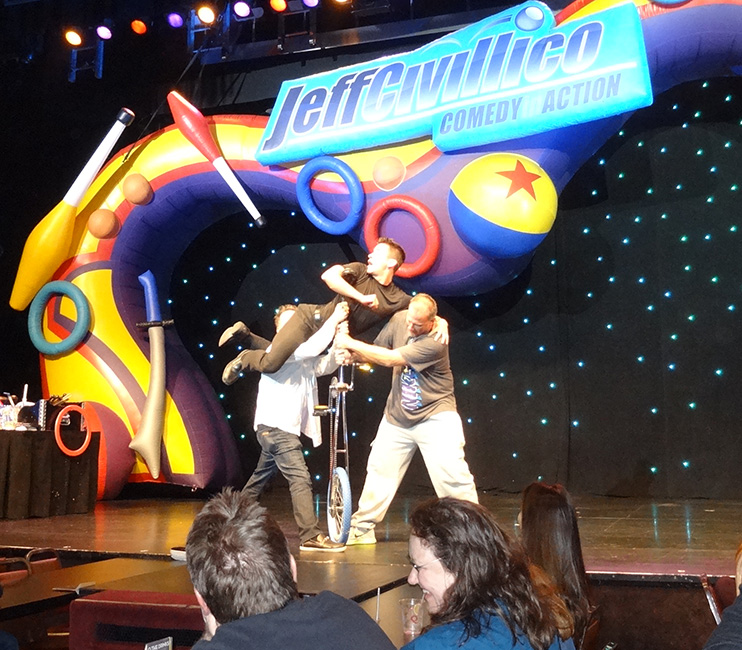 Overview: The Jeff Civillico: Comedy In Action Show is a highly acclaimed entertainment experience in the heart of Las Vegas, known for its unique blend of comedy, physical feats, and audience interaction. Jeff Civillico, a seasoned entertainer and comedian, brings his dynamic and energetic performance to the stage, creating an unforgettable show that appeals to audiences of all ages.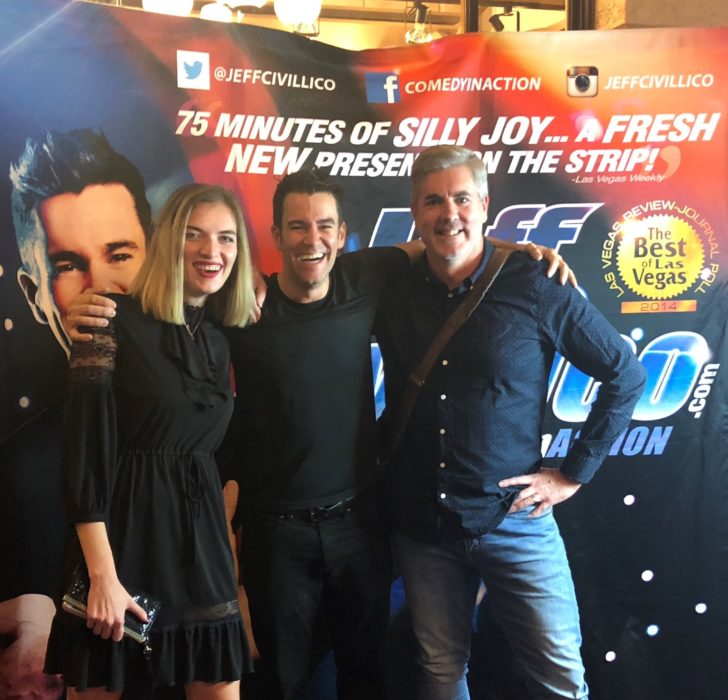 Show Description: The Comedy In Action Show is a fast-paced, family-friendly production that showcases Jeff Civillico's exceptional skills in juggling, balancing, unicycling, and physical comedy. With a background in corporate entertainment and philanthropy, Civillico combines his impressive circus-style talents with hilarious comedic timing, engaging storytelling, and audience participation. The result is a one-of-a-kind show that has garnered praise for its entertainment value and positive message.
Performance Highlights:
Juggling: Jeff's juggling routines incorporate a variety of objects, from traditional juggling balls to unexpected items, keeping the audience amazed and amused.
Balancing: He showcases remarkable balance skills, often incorporating audience volunteers and everyday objects into his acts, creating a sense of excitement and unpredictability.
Unicycling: Jeff's unicycling acts add an element of thrill and awe to the show, demonstrating his dedication to mastering a range of circus arts.
Physical Comedy: His comedic timing and physical prowess combine for hilarious routines that have the audience in stitches.
Audience Interaction: A hallmark of the show is the extensive audience participation, where volunteers become an integral part of the performance, leading to spontaneous and uproarious moments.
Charity Involvement: Jeff Civillico's commitment to giving back to the community is a central theme of the Comedy In Action Show. A portion of the show's proceeds is often donated to various charitable organizations. Jeff's background as a philanthropist and the founder of the Win-Win Entertainment nonprofit organization, which connects performers with charitable opportunities, highlights his dedication to making a positive impact beyond the stage.
Contact Information: For inquiries, ticket reservations, and more information about the Jeff Civillico: Comedy In Action Show, you can contact the show's management team through the following channels:
Venue: The show takes place at one of Las Vegas's premier entertainment venues, Las Vegas Outlet Center Annex, providing a comfortable and inviting atmosphere for all attendees to enjoy the performance.
Audience Experience: The Comedy In Action Show is renowned for its ability to captivate a diverse audience, from families and tourists to corporate groups and comedy enthusiasts. The combination of world-class circus skills, humor, and philanthropic values creates an inclusive and feel-good atmosphere that leaves attendees with lasting memories.
Conclusion: The Jeff Civillico: Comedy In Action Show in Las Vegas stands as a testament to Jeff Civillico's extraordinary talent, his dedication to giving back, and his ability to create an unforgettable entertainment experience. With a unique fusion of comedy, circus arts, and audience engagement, the show continues to delight and inspire audiences while supporting charitable causes. Whether you're looking for a night of laughter, wonder, or both, Jeff Civillico's show is undoubtedly a must-see attraction in the entertainment capital of the world.