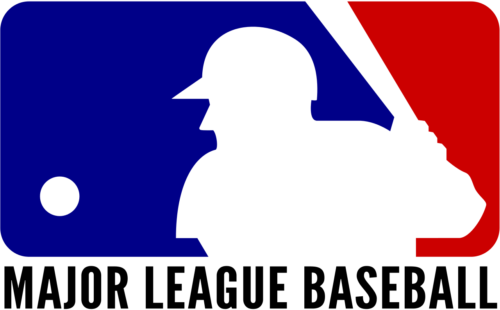 With the first half of the MLB season officially in the books, baseball bettors can now spend the All-Star break doing some much needed housekeeping.
Over the next few days, bettors can take a step back, catch their breath and analyze the first half of the season. They can isolate the performance of specific systems and, most importantly, begin mapping out and/or tweaking second-half strategies.
Along those lines, here are 10 high-level takeaways from the first few months of the season:
1. Favorites vs. Underdogs
Blindly taking all favorites or all underdogs were both losing strategies in the first half. Favorites went 845-597 (58.6%) for a net loss of -22.77 units (-1.6% ROI), while dogs fared even worse at 597-845 (41.4%) for -36.82 units (-2.6% ROI).
2. Public Favorites Outperforming Norms
From 2005 to 2017, public favorites getting 70% or more bets went 7,231-5,009 (59.1%), losing bettors -376.52 units and producing a -3.1% ROI. Those plays never produced a profit in any one single year during that span, but are on pace to do so this season — they went 301-174 (63.4%) for a profit of +1.62 units (0.3% ROI) in the first half.
It may not be a huge profit, but the win percentage is more than four percentage points higher than the historical average since 2005. Public favorites were even up nearly 13 units in mid-May and 12 units in mid-June before regression finally set in. Overall, it's been a great year for public favorites, which have kept Average Joes afloat. On the other hand, that's been awful news for first-half contrarian bettors.
3. Home Teams Got Slaughtered
The public overvalues home-field advantage, which doesn't mean much in baseball — especially compared to other sports. Oddsmakers know this and will shade lines against home teams, knowing the public will bet them regardless. Sadly for the public, home teams got absolutely destroyed in the first half, going 753-684 (52.4%) for -61.72 units and a -4.3% ROI.
Home favorites went 541-382 (58.6%) for -27.08 units (-2.9% ROI), while home dogs performed even worse: 212-302 (41.2%) for -34.64 units (-6.7% ROI).
Road teams turned a slight profit, going 684-753 (47.6%) for 1.28 units. Road favorites were even better, going 302-212 (58.8%) for +6.01 units (1.2% ROI).
Interestingly, road dogs getting less than 40% of bets finished the first half 192-282 (40.5%) for a profit of +26.53 units and a 5.6% ROI. One of the few bright spots for contrarian bettors.
4. Contrarian Bettors Struggled
Contrarian bettors couldn't get any traction in the first half, as teams getting 40% or less of bets went 401-575 (41.1%) for -14.25 units (-1.5% ROI). However, that doesn't tell the whole story. Teams that got between 21% to 40% of bets got demolished: 362-528 (40.7%) for -34.17 units and a -3.8% ROI.
Meanwhile, teams getting 20% or fewer of bets went 39-47 (45.3%) for +19.92 units and a 23.2% ROI. As a result, contrarian bettors might want to consider lowering the public fade threshold moving forward — but keep in mind, it's just one half of a season.
5. Large Underdogs Performed Well
Dogs priced at +250 or higher turned a nice profit for bettors brave enough to back them. Despite a record of just 10-20 (33.3%), the massive payouts produced a profit of +9.23 units and a huge 30.8% ROI. Underdogs of at least +300 went 3-5 (37.5%), profiting +4.98 units (62.3% ROI).
The biggest upset of the season came on the last day before the All-Star break, when the Tigers cashed as a +351 dog against the Astros.
6. National League Won Interleague
From 2005 to 2017, American League teams dominated interleague play, going 1,930-1,586 (54.9%) for a profit of +143.19 units and a 4.1% ROI. However, this trend got flipped on its head during the first half of 2018, as NL teams finished 101-85 (54.3%) for a profit of +11.93 units and a 6.4% ROI.
7. First-Half Unders Dominated
The biggest storyline of the first half is the incredible performance of unders. Generally speaking, unders have some inherent value because the public loves betting overs, which creates inflated contrarian value to go the other way.
Betting every first-half under produced a 720-658 record (52.2%) for a profit of +26.52 units and a 1.8% ROI. On the flip side, betting every over produced a record of 658-720 (47.8%) with -92.72 units lost and a -6.4% ROI. That means a $100 bettor taking every over in the first half would've lost more than $9,000.
Contrarian unders in particular had a banner first half. More closely, unders getting 40% or fewer of bets with a closing total of 8 or higher went an incredible 324-249 (56.5%) for +61.38 units — with an eye-popping ROI of 10.2%. A $100 bettor taking every one would've earned a profit of $6,138.
8. Most Profitable First-Half Teams
Four teams produced at least 10 units of profits for bettors in the first half. The Red Sox were the most profitable, going 68-30 for +16.36 units and a 16.7% ROI. Surprisingly, the Athletics didn't trail the Sox by much, going 55-42 for +16.19 units and 16.7% ROI. Despite a rough finish, the Mariners finished as third-most profitable (58-39, +15.04 units, 15.5% ROI), followed by the Braves (52-42, +12.88 units, 13.7% ROI).
Betting $100 on the Red Sox, Athletics, Mariners and Braves every game during the first half would have produced a profit of over $6,000.
9. Least Profitable First-Half Teams
Six teams cost bettors at least 10 units in the first half, but no team came close to the Orioles and Royals. Baltimore went an absolutely putrid 28-69, losing bettors -36.52 units with a -36.7% ROI. Kansas City didn't do much better, going 27-68 for -29.58 units and a -31.1% ROI. A $100 bettor taking the Orioles and Royals every game lost more than $6,500.
Two surprising teams that hurt bettors in the first half: the Nationals (47-48, -14.74 units, -15.5% ROI) and Indians (52-43, -11.76 units, -12.4% ROI).
10. Late-Season Coors Overs
One system bettors should keep an eye on in the second half: late-season overs at Coors Field. Since 2005, post-July totals of 10.5 or less in Colorado have gone over at a 61.7% clip (158-98 ) for a profit of +52.81 units with a ridiculous 19.9% ROI.
Content Credit:  Props Betting Forum, Inc