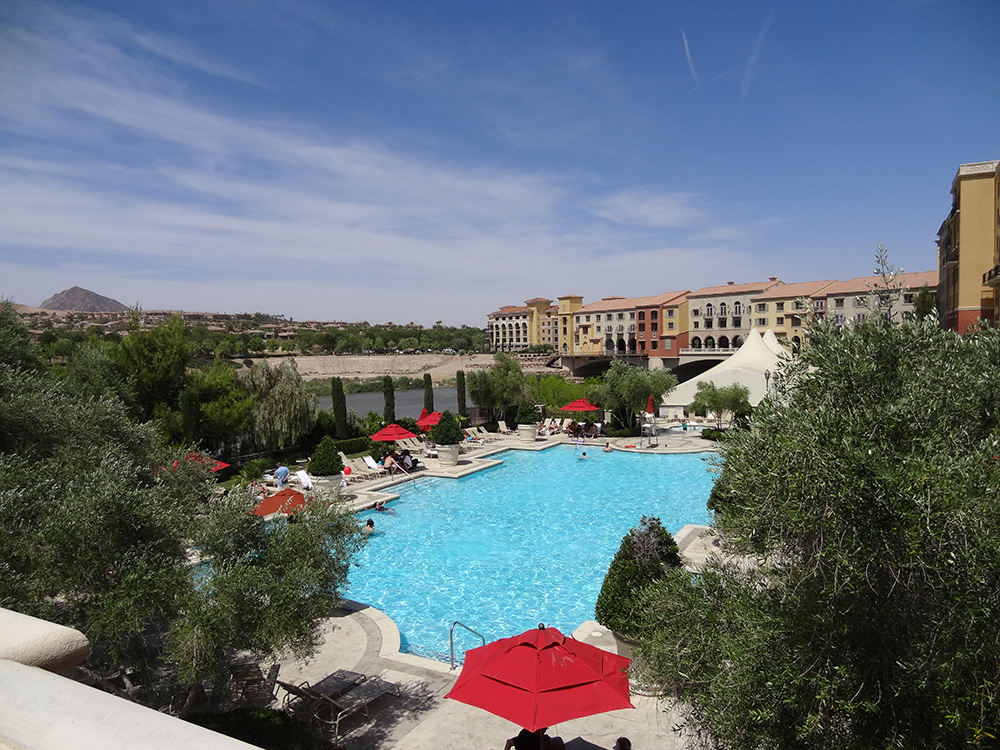 Lake Las Vegas has experienced both boom and bust. Now it may be coming back.
The Hilton and The Westin offer lots of amenities in an elegant environment, plus it's spacious, quiet, and feels a world away from the strip. Since the golf course is dormant and things aren't quite booming again yet, you'll find discounted rooms in a more serene setting.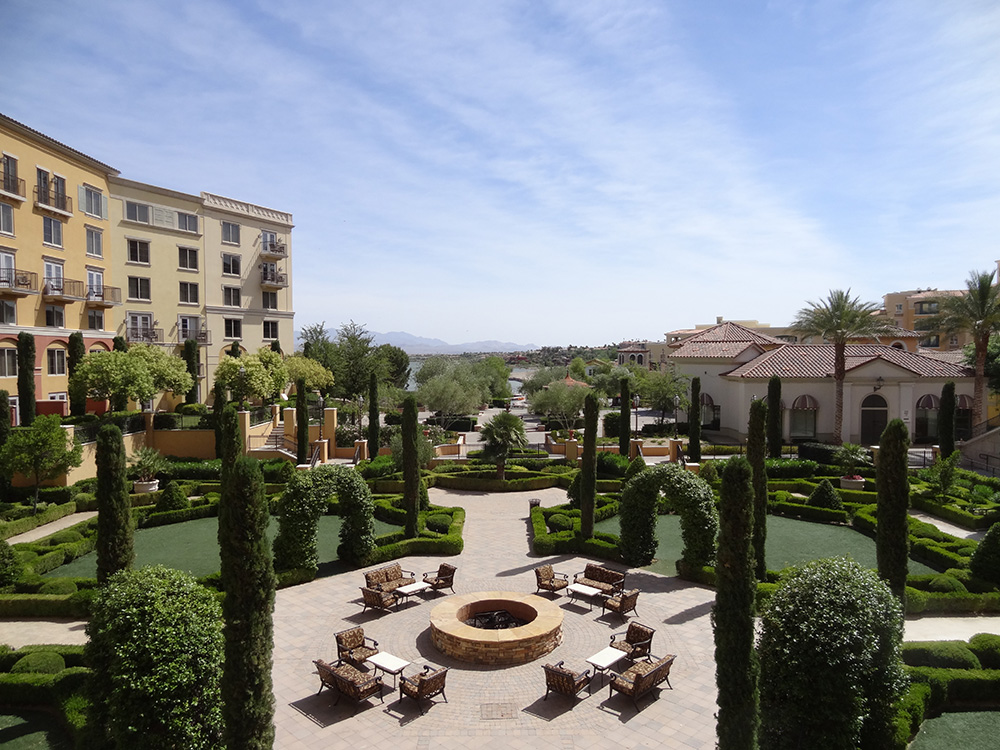 There's plenty of room to move and breathe at Lake Las Vegas. Plenty of class, too. The five-star Westin Resort boasts a Moroccan-inspired spa along with scenic Lake Mead views. Several inlets provide a big plus to the pools, including a secluded sandy beach and then a lagoon for water sports like paddle boarding and kayaking.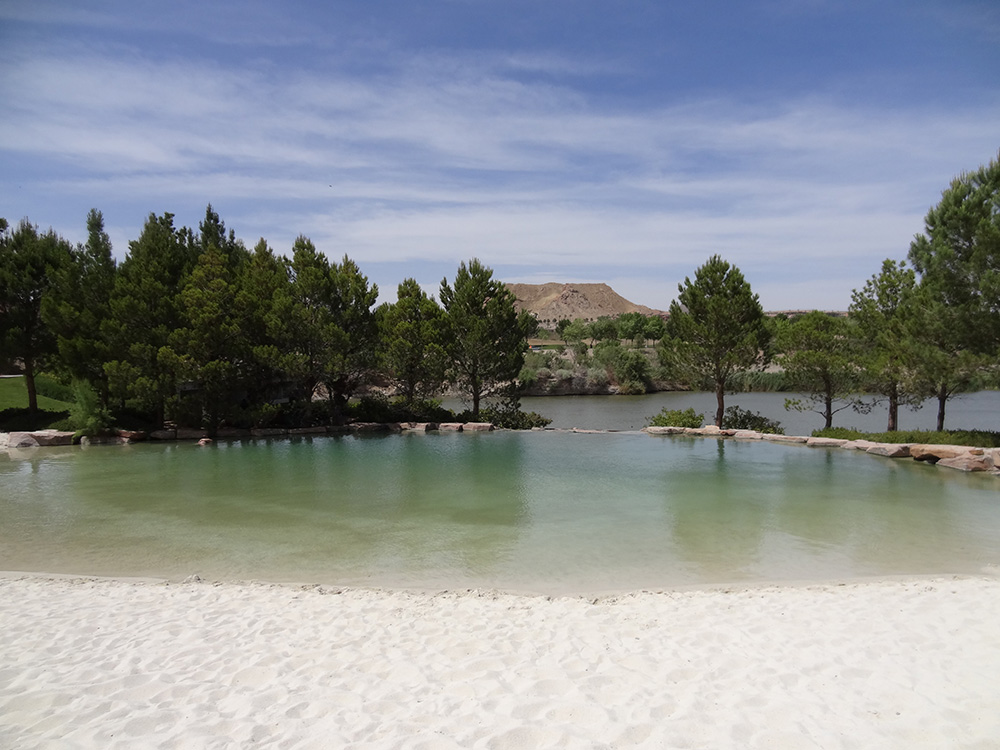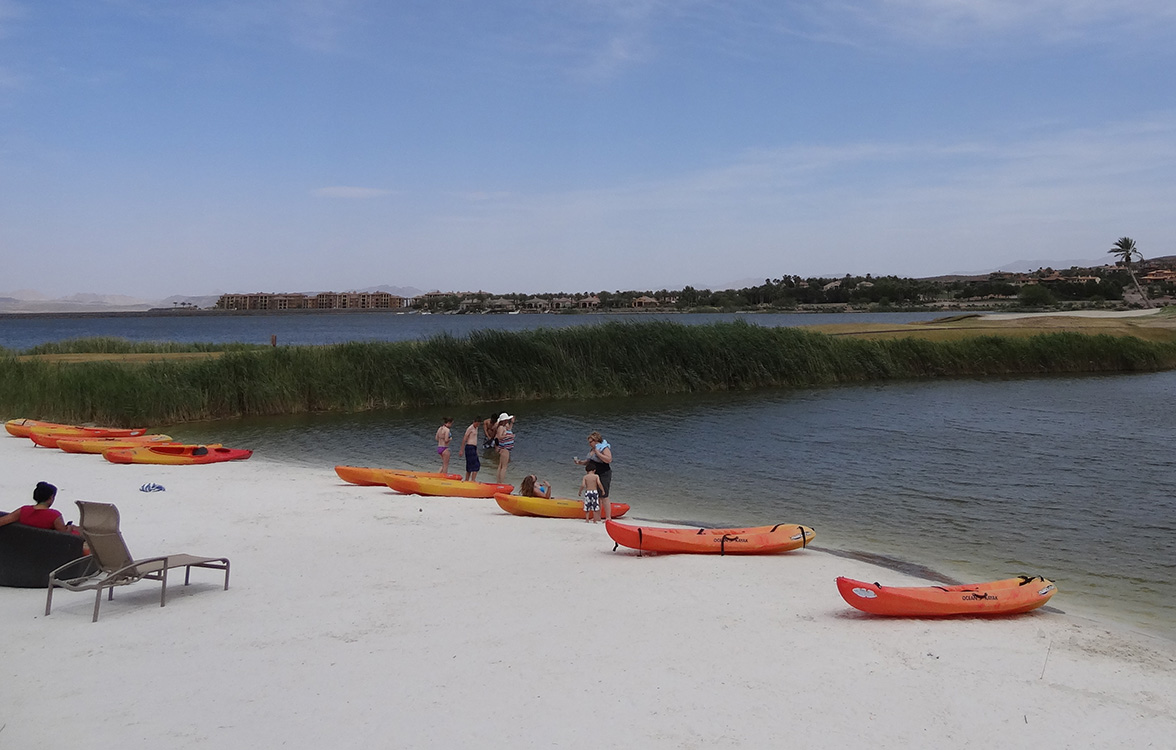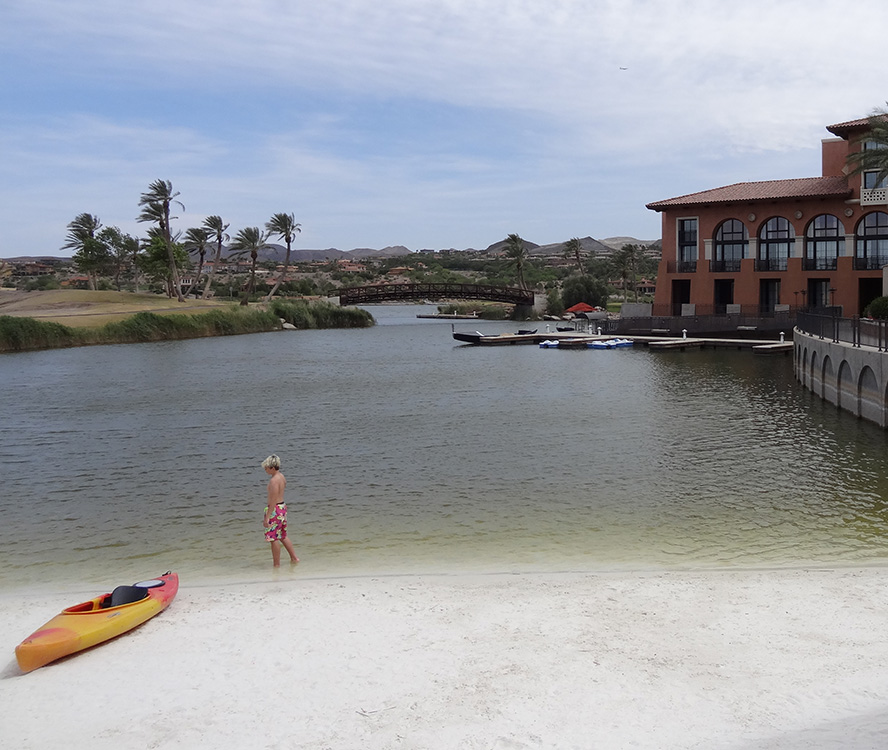 For those content with poolside lounging, you won't be disappointed. Again there's ample room to stretch, swim, lounge and suntan. They have a large family-friendly pool adjacent an adult area.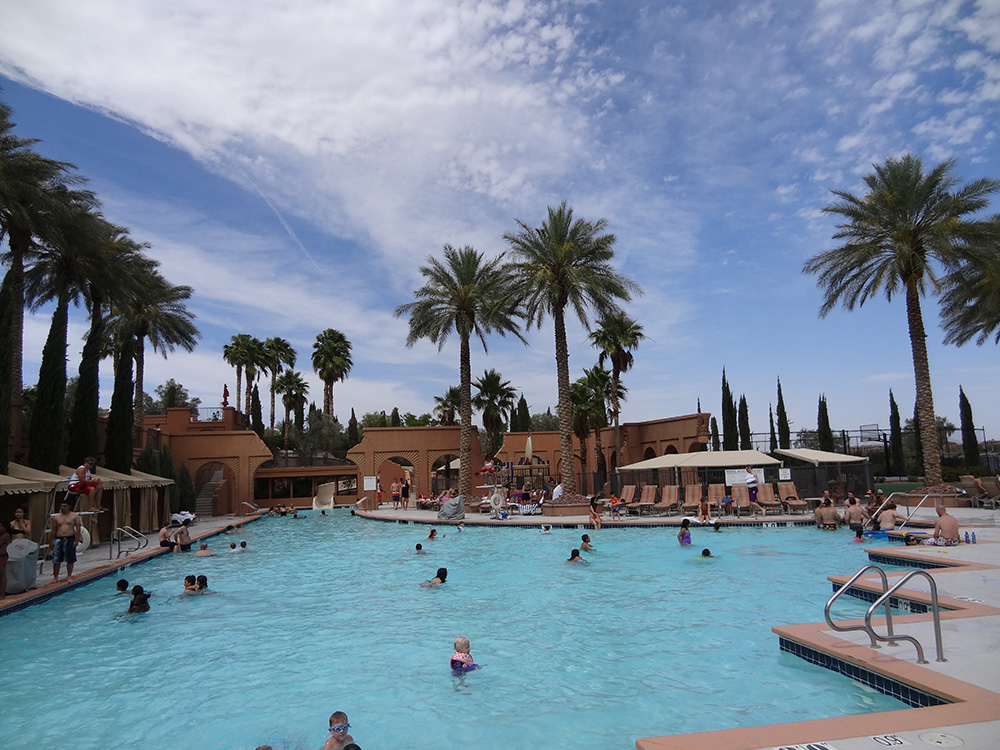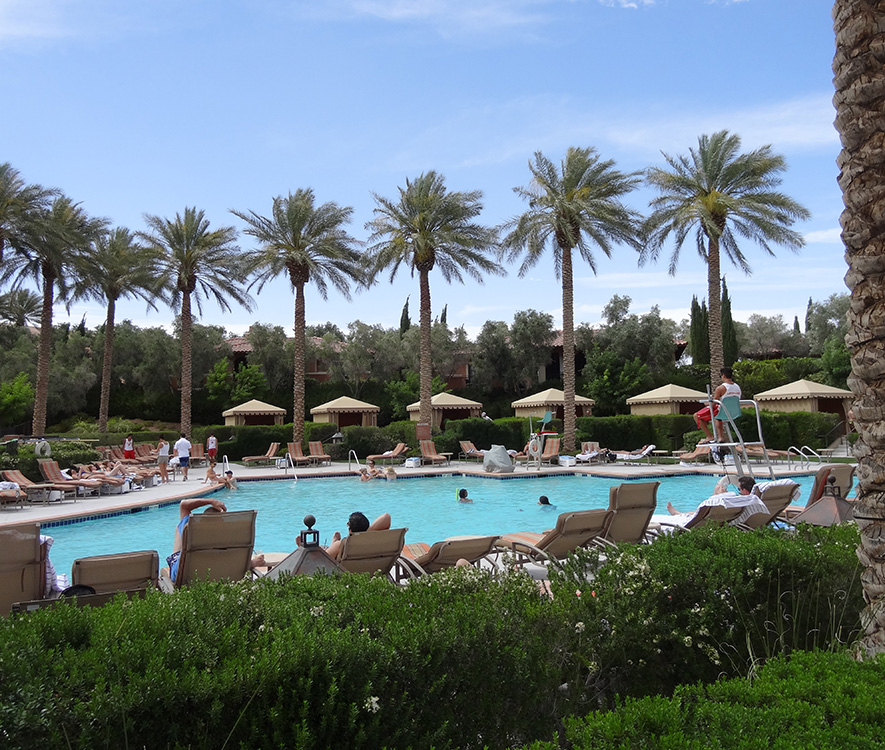 The Hilton, which bought out the Ritz Carlton, feels international yet quaint, since the Mediterranean-like architecture gives way to a Victorian interior.
I spent most of this previous weekend around The Westin and Hilton, as my brother and sister-in-law were staying at the Hilton under a package that provided access to both properties. We all enjoyed it!
It feels like the comeback is beginning, mixed with other Vegas revamping and reinvention, including the Downtown Project, Cosmopolitan's new ownership, the LINQ District, the High Roller, and Resort World's 4-7 billion dollar project, set to open in 2016.
Without a doubt, getting the Lake Las Vegas "Jack Nicklaus Signature" golf course running again along with more retail and dining activity would boost the area's offerings. But I kind of like it now, too, as a hushed high-end place to unwind at reasonable prices.
For those who still want a dash of bright lights or hedonism, the strip is only 20 minutes away…