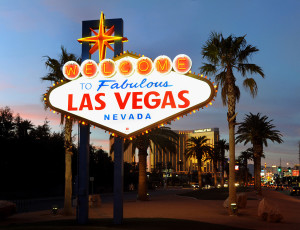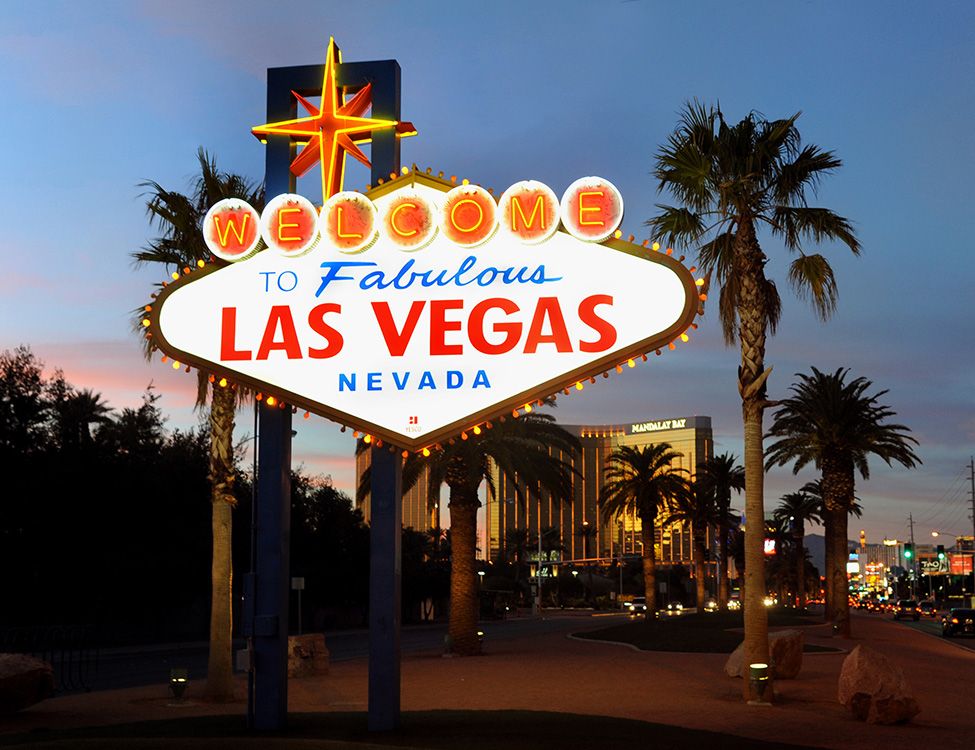 NoMad Las Vegas Now Accepting Room Reservations
Reservations are now open for guestrooms and suites at NoMad Las Vegas – opening softly on October 12, 2018. NoMad Las Vegas is a 293-room distinct luxury hotel experience, located within the newly opened Park MGM. The property will include a high-limit casino, Moroccan inspired pool and NoMad Bar and NoMad Restaurant. The hotel's food & beverage offerings will come from award-winning Chef Daniel Humm and restaurateur Will Guidara, the duo behind the renowned Eleven Madison Park in New York – ranked the top restaurant in the world by The World's 50 Best in 2017 – and the NoMad restaurant and bar in New York and Los Angeles. NoMad Las Vegas will be the brand's third collaboration with legendary French designer Jacques Garcia, with art programming throughout the property developed and curated by Sydell Group in partnership with Paris-based design studio be-poles, who have been an integral part of the NoMad hotels from inception. Bookings can be made at: www.nomadlasvegas.com/en.html.
Fly LINQ, the Las Vegas Strip's First and Only Zipline, to Open Nov. 9
Fly LINQ, the first and only zipline on the Las Vegas Strip, is scheduled to take flight on Friday, Nov. 9 with advance online tickets now available for purchase at www.FlyLINQ.com. Fly LINQ will feature 10 side-by-side ziplines, capable of simultaneously launching all riders. The experience will be located at The LINQ Promenade, the open-air shopping, dining and entertainment district situated at the heart of the Las Vegas Strip. Guests will be launched from a 114-foot-tall tower and travel 1,121 feet through The LINQ Promenade to the landing tower near the base of the High Roller observation wheel. Riders can choose to ride in either a seated or superhero position. For more information, contact Marina Nicola, The Vox Agency, marina@thevoxagency.com.
The Palazzo at The Venetian Resort Presents an Enlightened Guest Experience
The Palazzo, the refined luxury hotel that is part of The Venetian Resort Las Vegas, has unveiled the dramatic results of a design evolution, a renaissance sparked by its remodeled casino floor and renovations to all suites. Inventive guest touchpoints span a refined new collective of intimate cocktail havens, unexpected digital art installations within the transformed casino floor, world-class dining concepts, unique incorporation of earth-friendly touches, and unprecedented levels of access and personalized service through Prestige at The Palazzo, the hotel's elevated luxury experience. Enlightened elements at The Palazzo include Electra Cocktail Club, new elements on the casino floor, new dining concepts including Mott 32, new suites, and Prestige at The Palazzo, an elevated luxury experience that offers unprecedented levels of access to premium amenities and personalized services. For more information, contact Keith Salwoski, The Palazzo at The Venetian, PublicRelations@sands.com.
FRIENDS! The Musical Parody Set to Premiere at the D Las Vegas
FRIENDS! The Musical Parody, a comedic spin-off of the hit TV show that dazzled New York audiences, makes its Las Vegas premiere at the D Las Vegas on October 18 with the official opening on October 26, 2018. The production will feature the six main characters from the cast: Ross, Rachel, Chandler, Monica, Joey and Phoebe, and will be set to original music that will make audiences laugh, cry and fall in love with these six FRIENDS all over again. Following the path paved by the off-Broadway production, the soundtrack of FRIENDS! The Musical Parody will be set to a live band inside the showroom and will pay homage to some of the audience's favorite moments from the original TV show. For more information, contact Madi Olive, Ivory Star Productions, madi@ivorystar.com.
The BOOK Recently Debuted at The LINQ Hotel & Casino
The latest evolution of the sports book and bar experience recently debuted at The LINQ Hotel & Casino with the opening of The Book. Enhancing the traditional sports book model wherein guests and fans merely gathered to watch sports and bet on gaming action, The Book is designed for guests to take FULL control of their gaming odyssey. With innovative technology, mobile and self-serve opportunities, and plenty of sports and bar games to engage in, The Book promises to be immersive, socially-driven and unapologetically now. For additional information, contact Michelle Loosbrock, Jeff Wagner Agency, michelle@jeffwagneragency.com.
Park MGM Introduces the Spa & Salon at Park MGM
A cozy oasis where guests can disconnect and unwind, The Spa & Salon at Park MGM is now open for reservations. This serene retreat features a comprehensive menu of treatments delivered in a peaceful space in the heart of Las Vegas's newest resort. The Spa offers treatment rooms of all different sizes and layouts, creating a feeling of a unique neighborhood spa. Expanding beyond the walls of The Spa, the talented therapists are equipped to bring their services poolside or even perform them in a guest room by special request. Next door, The Salon is an intimate triangular-shaped room designed to encourage lively interaction and socialization, much like the resort in which it resides. Guests are greeted with a glass of rosé or champagne before enjoying any number of nail or hair treatments The Salon offers. For more information, contact Robert Flicker, Kirvin Doak Communications, rflicker@kirvindoak.com.
SoulCycle to Debut Brand-New Studio in November 2018
SoulCycle, the unique mind-body-soul indoor cycling experience, will bring the party to Las Vegas with a brand-new studio opening November 2018. SoulCycle Las Vegas will be located in the new Wynn Plaza, the resort's new retail destination. The 62-bike studio will offer an exclusive experience with illuminated lighting synced to better-than-ever playlists, an expanded podium that hosts up to three instructors, and mind-blowing art and neon installations. This impressive studio will also house a shopping experience offering SoulCycle's unparalleled performance and athleisure collections. For additional information, contact Maggie Rubenstein for The Publicity Lab x Magnetic Public Relations, maggie@magneticpublicrelations.com.
ZZ Top to return to The Venetian Resort Las Vegas
Following a wildly successful sold-out five-show run this past April, ZZ TOP recently announced it will return to The Venetian Theatre inside The Venetian® Las Vegas for an eight-show limited engagement in 2019. The show will be held on January 18, 19, 23, 25, 26 and 30 and February 1 and 2 at 8 p.m. For more information, contact Kelly Frey (Live Nation), The Publicity Lab, kelly@thepublicitylab.com.
Palms Casino Resort Announces Second Residency – Billy Idol: Las Vegas 2019
Palms Casino Resort and Live Nation present Billy Idol: Las Vegas 2019 Presented by SiriusXM. The 10-show run, which begins Jan. 18, 2019 and continues with dates throughout January and October, is the second residency show for the reimagined property and the news comes just days before Idol is set to premiere his latest release, Vital Idol: Revitalized. For more information, contact Alissa Kelly, PR Plus, alissa@prpluslv.com.
Roy Choi Shares First Look at 'Best Friend' Coming to Park MGM
The first glimpse into Roy Choi's vision for his Las Vegas debut at Park MGM is official. Chef Roy Choi released images and a statement about his original restaurant concept, Best Friend, opening this December. Choi described the concept as 'Koreatown in a capsule – a portal to the streets of LA, but also rooted in what makes Las Vegas … VEGAS.' For more information, contact Brianna Payne, Kirvin Doak Communications, BPayne@kirvindoak.com.
Feast Buffet at Palace Station Debuts the Only Overnight Buffet in the Valley
Late night diners rejoice. The new Feast Buffet at Palace Station has debuted the only overnight buffet available in Southern Nevada along with an exclusive menu to cater to the late-night dining crowd. Now available daily from midnight to 8 a.m., the special menu features an array of delicious late-night items along with a salad bar and dessert station for guests to enjoy. From signature breakfast eats to dinner delights, guests are invited to indulge in a sampling of the eclectic menu at newly revamped Feast Buffet. For more information, contact Sara Ryan, Allied Global Marketing,
stationcasinos@alliedim.com.
Neon Museum Expands Boneyard's Electrified Signs by Nearly a Third
The Neon Museum significantly expanded the number of electrified signs on view in its Boneyard exhibition space when it added Anderson Dairy's "Andy" Anderson, The Red Barn, Chief Hotel Court and Nevada Motel signs in September 2018. Along with Dot's Flowers, installed in the Boneyard this summer, these signs were all previously displayed on Third Street just north of The Fremont Experience but have been in storage in recent years. The Boneyard is now home to 16 fully restored, electrified signs. For more information, contact Erika Pope, The Vox Agency, erika@thevoxagency.com.
Sixth + Mill Pizzeria and Bar to Debut in Grand Canal Shoppes
FactoryPlaceHospitalityGroup is adding locations to its growing presence on the West Coast with its newest Southern Italian-inspired casual-dining restaurant, sixth+mill pizzeria and bar, including a Las Vegas outpost at the Grand Canal Shoppes at The Venetian® in St. Mark Square, scheduled to open April 2019. The focus of the restaurant is intended to elicit the taste and emotion of his childhood memories and offer guests a taste of Southern Italy. Besides the pizza, sixth+mill will also feature small plates, fritters, salads and durum wheat pastas. For additional information, contact Nikki Neu, FactoryPlaceHospitalityGroup, nikki@factoryplacehospitality.com.
Celine Dion Announces Final Show Dates for Iconic Las Vegas Residency
International superstar Celine Dion recently announced that more than 15 years after the premiere of her first critically-acclaimed Las Vegas residency, her second production Celine at The Colosseum at Caesars Palace will come to an end on June 8, 2019. Tickets for the final performance and additional 2019 show dates (Feb. 26 through Mar. 16 and May 14 through June 8) will go on sale to the public beginning Friday, Sept 28 at 10 a.m. PST. For more information, contact Brandee Taeubel, Caesars Entertainment, btaeubel@caesars.com.