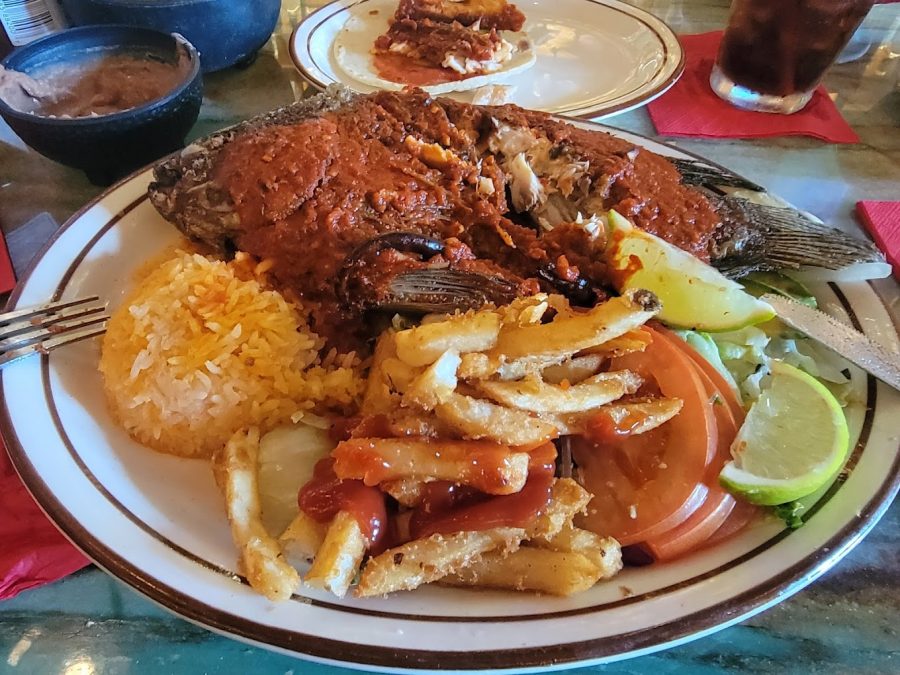 Savor the Essence of Michoacán: Lindo Michoacan's Three Las Vegas Locations
When it comes to experiencing the vibrant flavors of Michoacán, Mexico, Lindo Michoacan's three distinct restaurant locations in Las Vegas stand as unparalleled ambassadors of authentic Mexican cuisine. With a legacy spanning over three decades, these establishments have become synonymous with exceptional culinary offerings, warm hospitality, and a lively ambience. Prepare to embark on a gastronomic journey as we delve into the intricacies of each location, highlighted menu treasures, and a glimpse into their spirited drink offerings.
1. Lindo Michoacan Original
Address: 2655 E Desert Inn Rd, Las Vegas, NV 89121
Contact: (702) 735-6828
Website: https://lindomichoacan.com/
Setting and Atmosphere: The original Lindo Michoacan on Desert Inn Road captures the essence of a traditional Mexican hacienda, inviting guests into a space adorned with vibrant hues, rustic furnishings, and captivating folk art. The ambience radiates warmth and authenticity, delivering a sensory journey that transports diners to the heart of Michoacán.
Menu Highlights:
Carnitas Michoacanas: Immerse yourself in the robust flavors of slow-cooked pork, marinated with a blend of Michoacán spices. Served with fresh tortillas, rice, and beans, this dish embodies tradition and comfort.
Molcajete Mariscos: A seafood lover's dream, this dish features shrimp, fish, scallops, and crab legs, all simmered in a tantalizing sauce within a traditional molcajete, a stone mortar.
Tacos al Pastor: Relish the authenticity of Mexico's street food with these flavorful, marinated pork tacos, crowned with succulent pineapple, onion, and cilantro.
Signature Drinks:
Lindo Margarita: An artisanal rendition of the classic margarita, combining premium tequila, fresh lime juice, and agave nectar for a perfectly balanced sip of paradise.
Michelada Fresca: This refreshing concoction blends beer, lime juice, hot sauce, and assorted spices, delivering a revitalizing and savory kick.
2. Lindo Michoacan La Loma
Address: 645 Carnegie St, Henderson, NV 89052
Contact: (702) 837-6828
Setting and Atmosphere: Perched atop Black Mountain, Lindo Michoacan La Loma boasts breathtaking vistas of the Las Vegas Strip and the valley. The interior elegantly fuses contemporary design elements with traditional Mexican aesthetics, resulting in a sophisticated yet inviting ambiance.
Menu Highlights:
Chiles en Nogada: A seasonal masterpiece, these roasted poblano peppers are filled with a savory mixture of ground beef, dried fruits, and spices. The dish is crowned with a velvety walnut sauce and jeweled with pomegranate seeds.
Enchiladas de Mole: Dive into the depths of mole sauce, a harmonious blend of chilies, chocolate, and spices, enveloping tender chicken in these enchiladas.
La Loma Combo: An indulgent platter featuring a tamale, a chile relleno, and a cheese enchilada, all accompanied by aromatic rice and beans.
Signature Drinks:
La Loma Sunset: A vibrant fusion of tequila, tropical fruit juices, and grenadine, creating a mesmerizing sunset gradient in your glass.
Henderson Horchata Martini: A unique creation, harmonizing the creamy comfort of horchata with the sophistication of a martini.
3. Lindo Michoacan Centennial
Address: 7870 W Tropical Pkwy, Las Vegas, NV 89149
Contact: (702) 648-7474
Setting and Atmosphere: Lindo Michoacan Centennial embraces a contemporary vibe, seamlessly blending modern elements with traditional Mexican accents. The spacious patio beckons patrons to savor their meals amidst the energy of Las Vegas.
Menu Highlights:
Tacos de Birria: Delight in shredded beef tacos, accompanied by a robust consommé for dipping. This dish showcases the rich flavors and textures of authentic Mexican cuisine.
Aguachile: A zesty seafood marvel, featuring shrimp marinated in lime juice, green chilies, and cilantro. A true ode to coastal culinary traditions.
Vegetarian Fajitas: Elevating plant-based dining, sautéed bell peppers, onions, zucchini, and mushrooms are served with tortillas and guacamole.
Signature Drinks:
Centennial Cucumber Cilantro Margarita: A refreshing twist on a classic, infusing the crispness of cucumber and the herbal allure of cilantro.
Tropical Horchata Cooler: Experience the fusion of horchata and tropical fruits, resulting in a refreshing and creamy elixir.
Lindo Michoacan's trio of Las Vegas locations isn't just about exceptional cuisine; it's a journey through Mexico's culinary tapestry, where authenticity meets innovation. Whether you're reveling in the vistas at La Loma, immersing yourself in tradition at the Original, or indulging in modernity at Centennial, these restaurants beckon you to celebrate the rich flavors, warm hospitality, and captivating ambiance of Michoacán.