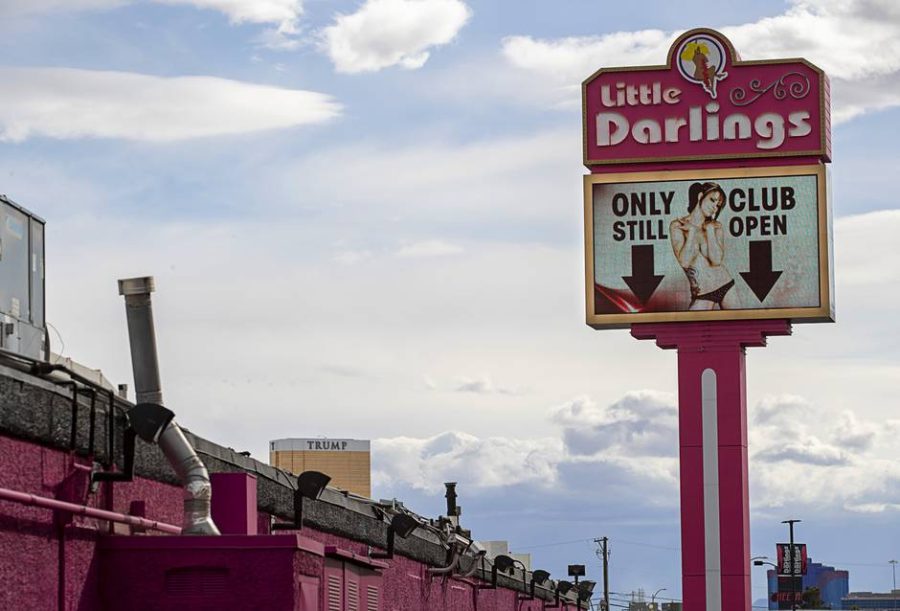 Little Darlings Strip Club Location: Las Vegas, Nevada, United States
Address: Little Darlings Strip Club 1514 Western Ave Las Vegas, NV 89102
Hours of Operation: Little Darlings operates on the following schedule:
Sunday to Thursday: 6:00 PM to 4:00 AM
Friday and Saturday: 6:00 PM to 6:00 AM
Contact Information: Phone: +1 (702) 366-1141 Website: www.littledarlingsvegas.com
Overview: Little Darlings Strip Club is a popular adult entertainment venue located in Las Vegas, Nevada. Situated just off the Las Vegas Strip, this establishment offers a unique and exhilarating experience for guests seeking a night of entertainment and fun. With its friendly atmosphere, diverse performers, and exciting events, Little Darlings strives to provide an enjoyable and memorable night out for its patrons.
Facilities and Ambiance: Little Darlings features a spacious and comfortable interior designed to create a welcoming and relaxed environment for guests. The club is well-appointed with various seating options, including couches, chairs, and tables strategically placed to provide excellent views of the performances. The overall ambiance is vibrant, with dim lighting and an energetic atmosphere that adds to the excitement of the club.
Entertainment and Performances: Little Darlings offers a diverse lineup of talented performers who specialize in various forms of adult entertainment. From seductive pole dances to captivating stage shows, the club aims to cater to a wide range of preferences. The performers at Little Darlings are known for their skillful routines, alluring costumes, and engaging interactions with the audience. With a focus on providing a high-quality entertainment experience, Little Darlings strives to exceed expectations and keep guests entertained throughout their visit.
VIP Highlights: Little Darlings Strip Club offers several VIP amenities and services to enhance the experience for guests who desire an elevated level of comfort and exclusivity. Some of the VIP highlights at Little Darlings include:
VIP Lounge: The club features a dedicated VIP lounge area where guests can enjoy an intimate setting away from the main floor. The VIP lounge offers comfortable seating, a private bar, and attentive service to ensure a more personalized experience.
Private Dances: For a more intimate experience, guests can indulge in private dances with their preferred performers. These one-on-one encounters allow for closer interaction and a more personal connection with the dancers.
Bottle Service: Little Darlings offers bottle service for those who wish to enjoy premium drinks and spirits in a VIP setting. Dedicated staff members will ensure that your beverage needs are met, allowing you to relax and enjoy the evening.
Bachelor and Bachelorette Parties: Little Darlings specializes in hosting unforgettable bachelor and bachelorette parties. They offer customizable party packages that include VIP treatment, private rooms, entertainment, and dedicated hosts to ensure a memorable celebration.
Special Events: Little Darlings frequently hosts special events and themed nights, including guest performances, parties, and competitions. These events add an extra layer of excitement and variety to the overall experience.
It is worth noting that availability and details of VIP services may vary, so it is recommended to contact Little Darlings directly for up-to-date information, reservations, and personalized assistance.
Little Darlings Strip Club in Las Vegas offers an entertaining and welcoming atmosphere for guests seeking an exciting night out. With its diverse lineup of performers, comfortable facilities, and VIP amenities, the club aims to provide an enjoyable and unforgettable experience for all who visit.