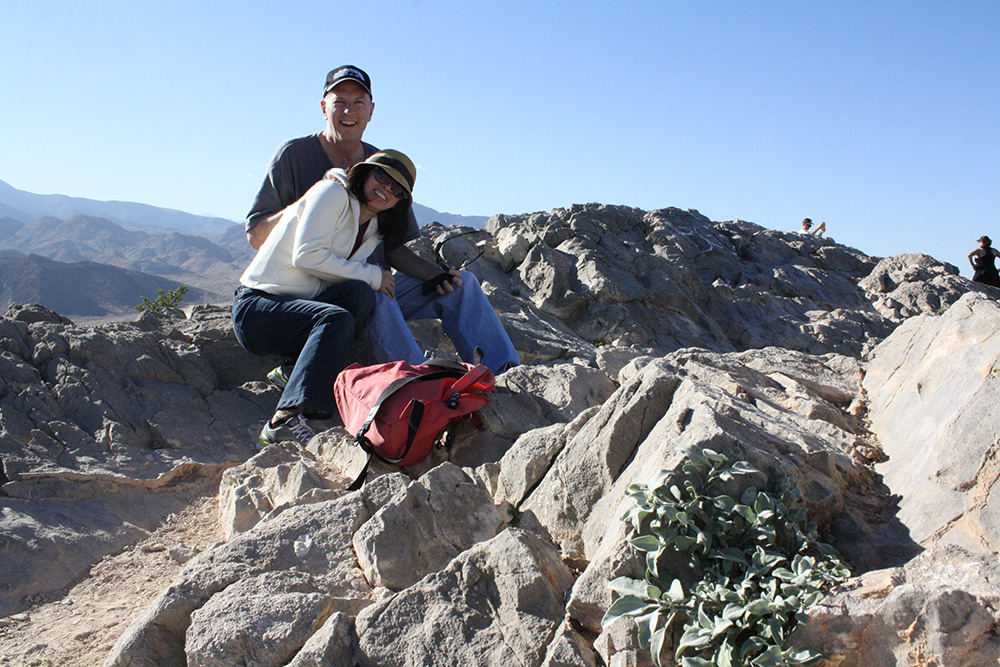 Las Vegas offers numerous nature excursions inside the city limits, including Lone Mountain Hike in West Las Vegas .
Last Sunday there were around 100 folks on the trail.  It was a 75-degree, calm and cloudless afternoon.  The people ranged from first-timers like us to veteran climbers who were clearly out for fitness.  Everyone was friendly, talkative, supported each other, and shared a "we're all in this together" attitude.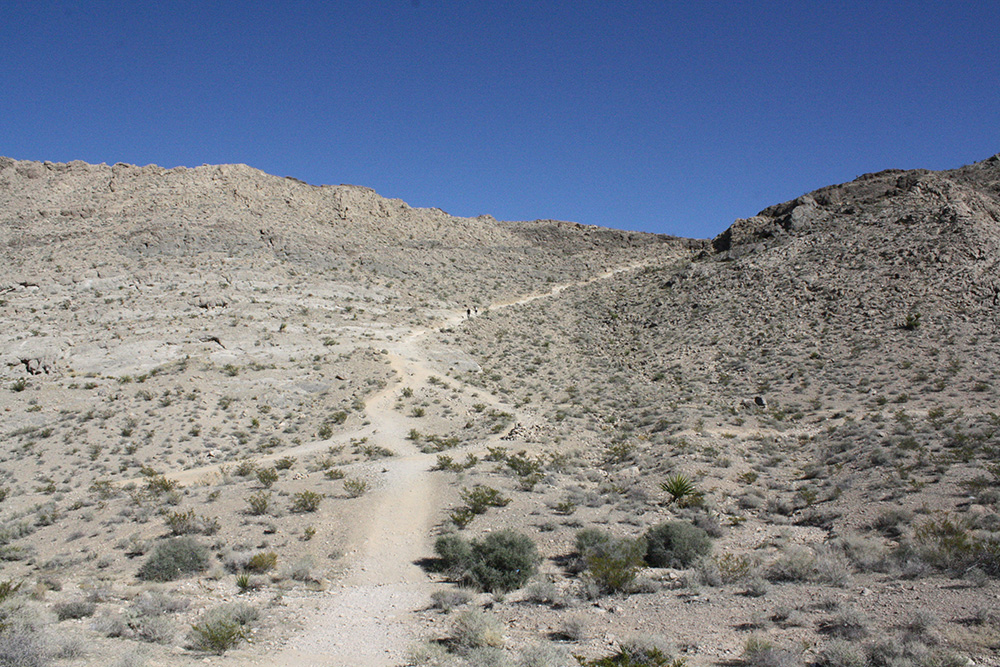 This is not an established trail.  There are no restrooms, water, etc. Your path is clearly visible for a lot of the trek up and back, but you are left to find your own way in some sections.  That's a fun aspect of the journey.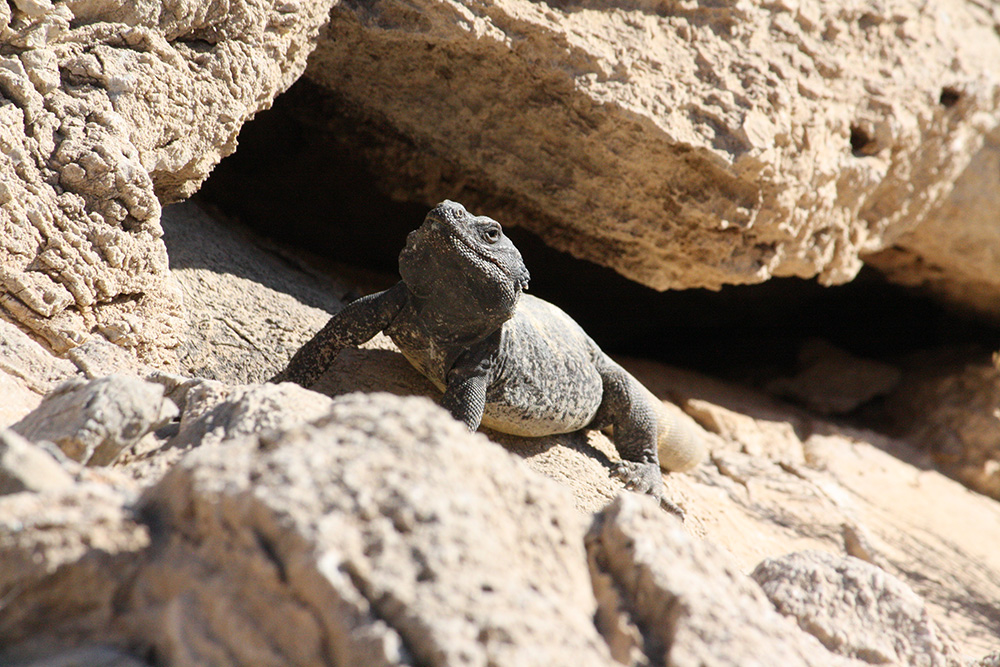 You may encounter some company, as we did. This lizard looked long, perhaps 18 inches.
Please note, the last 50 feet before the peak poses danger. Keep mindful of precarious footing and unexpected gusts of strong wind (this 55-year-old mostly crawled it). If you make the peak you're awarded a 360 degree view; if you stop short you have a 270 degree view. Both are awesome.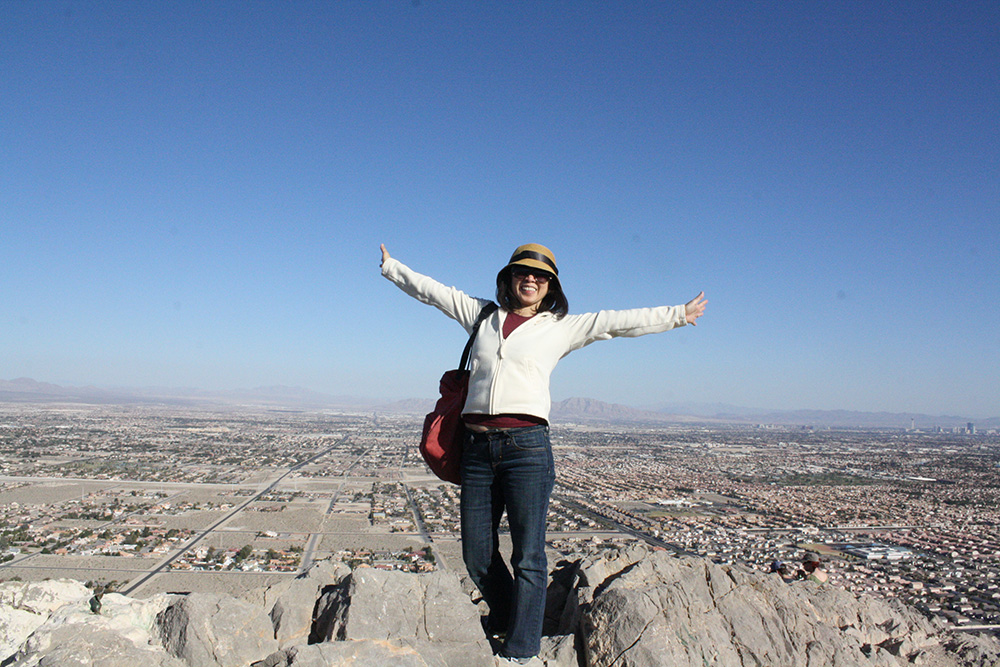 Footing also presents the biggest concern on your descent.  From step to step, the surface continually changes from smooth, flat,  firm soil, to jagged rocks, to loose gravel on a slope.  Footwear with maximum grip is essential.
Or you can do what I did:  wear worn, slick, 8-year-old sneakers and enjoy the descent flat on your ass. But I survived to tell the tale!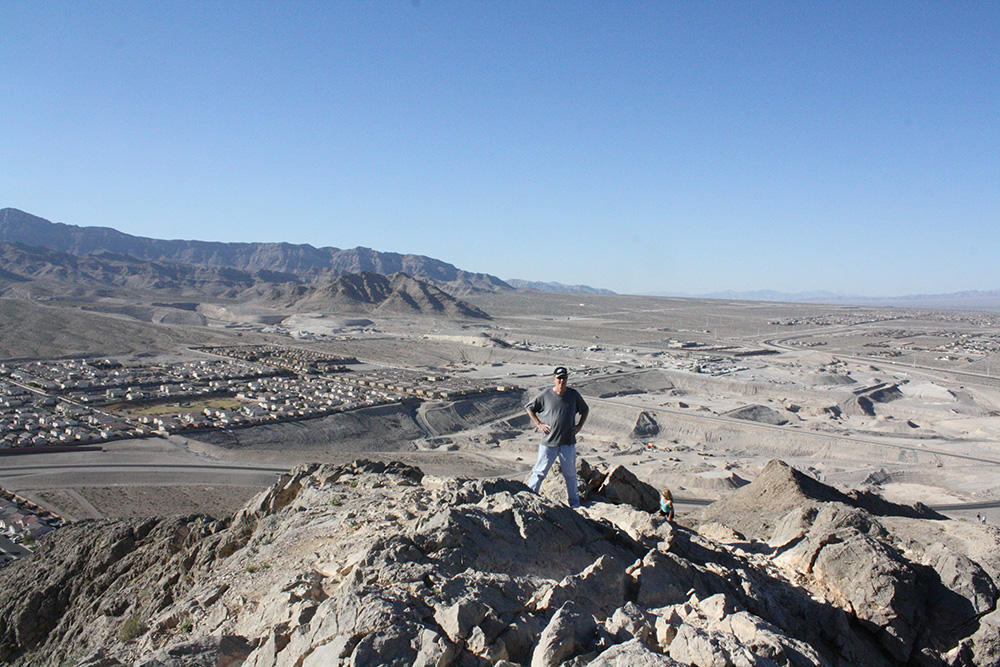 Ten More Pictures, Including Strip Views
More information on several routes to the top: http://www.birdandhike.com/Hike/Other_Areas/Lone_Mt/_Lone_Mt.htm.
Short video, please forgive shakiness.