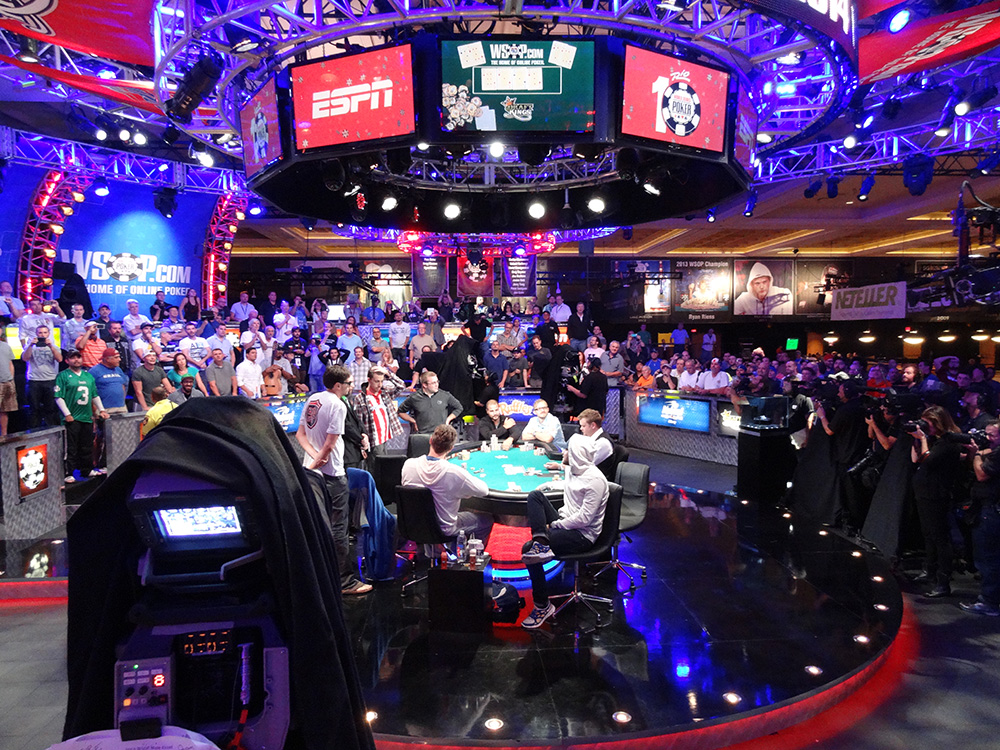 From 6,683 players to ten, and then one more out to the November Nine. The 2014 World Series of Poker held another dramatic main event with players from 87 different countries.
I watched the final evening from about 17 players down to nine. Hope you enjoy the pictures. Interviews with all "November Niners" next month.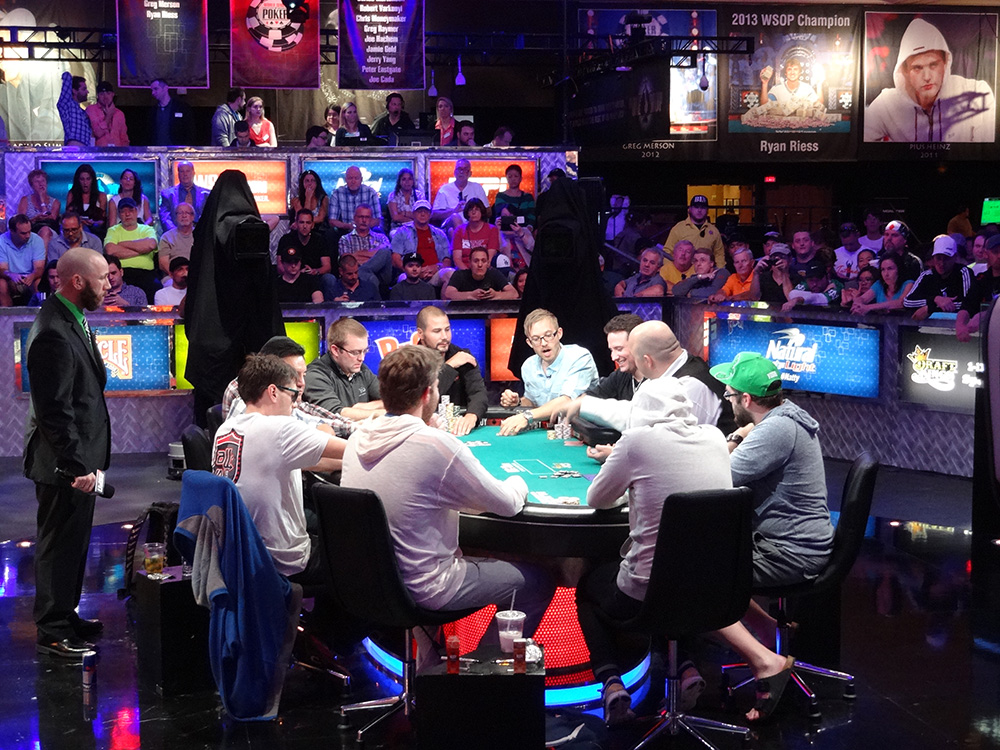 I sat in the audience, a friend on my right, and on my left, Humberto Brenes "The Shark". A fun, friendly guy who didn't mind pulling out and lighting-up his shark for a picture. Below him are some festive fans of the Brazilian November Nine Player, Bruno Politano.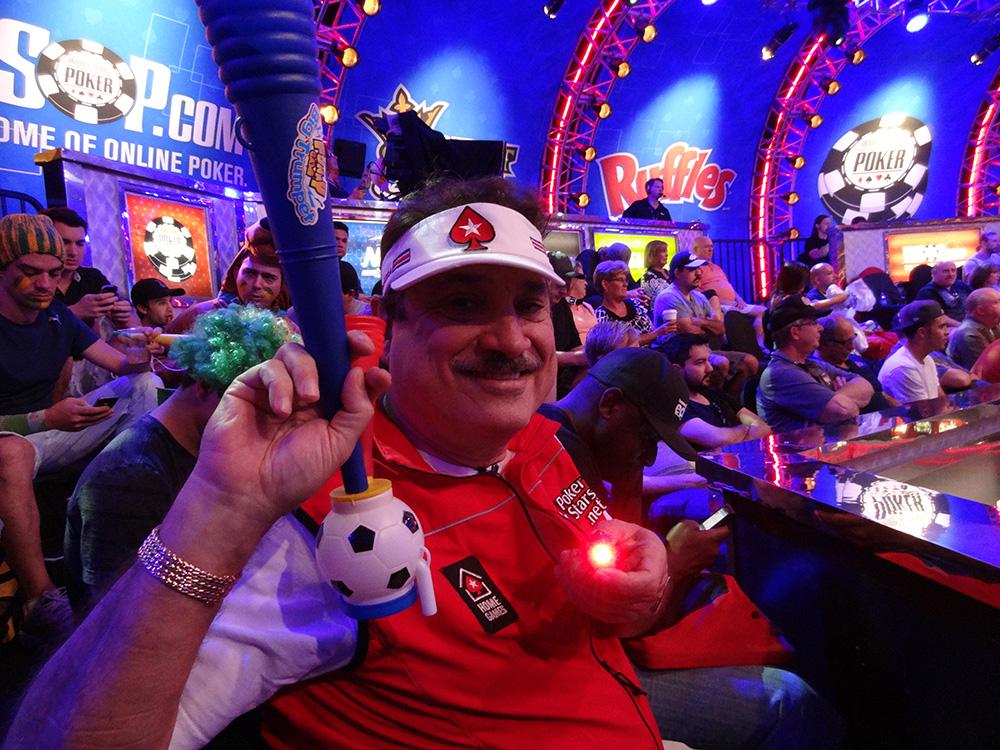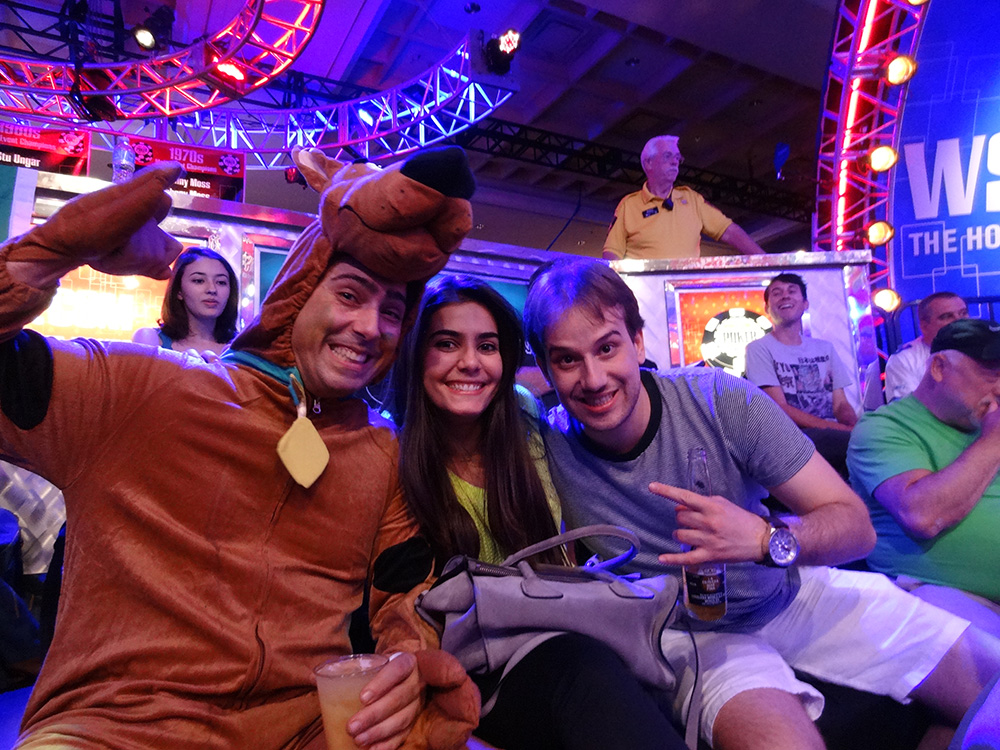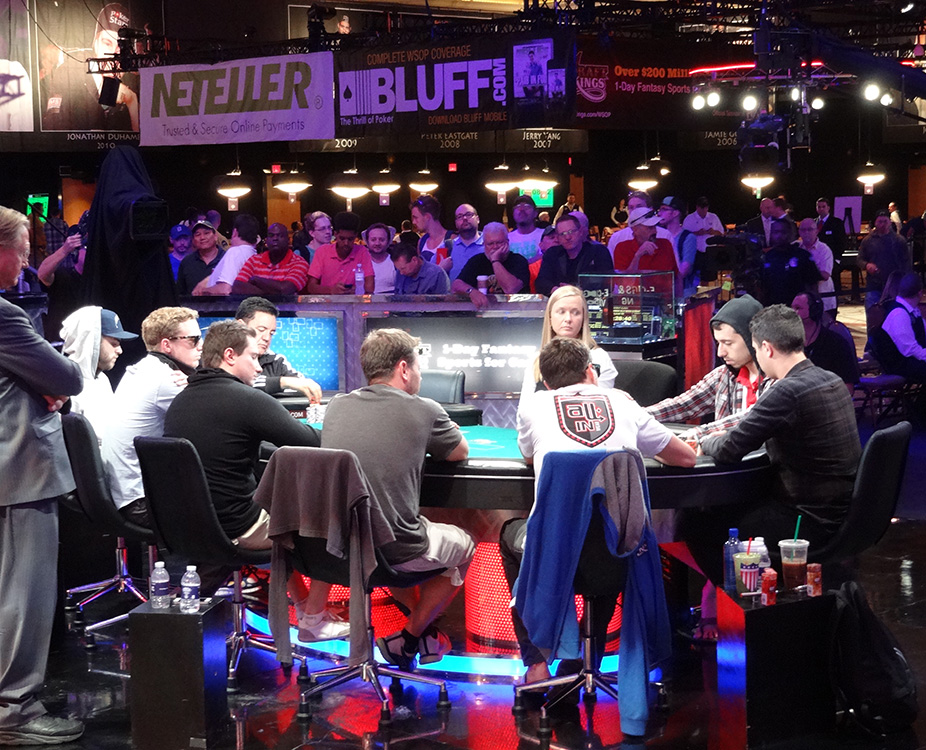 Here's Bruno in two pictures, the second one with me. His fans were the most vocal throughout and kept the evening fun.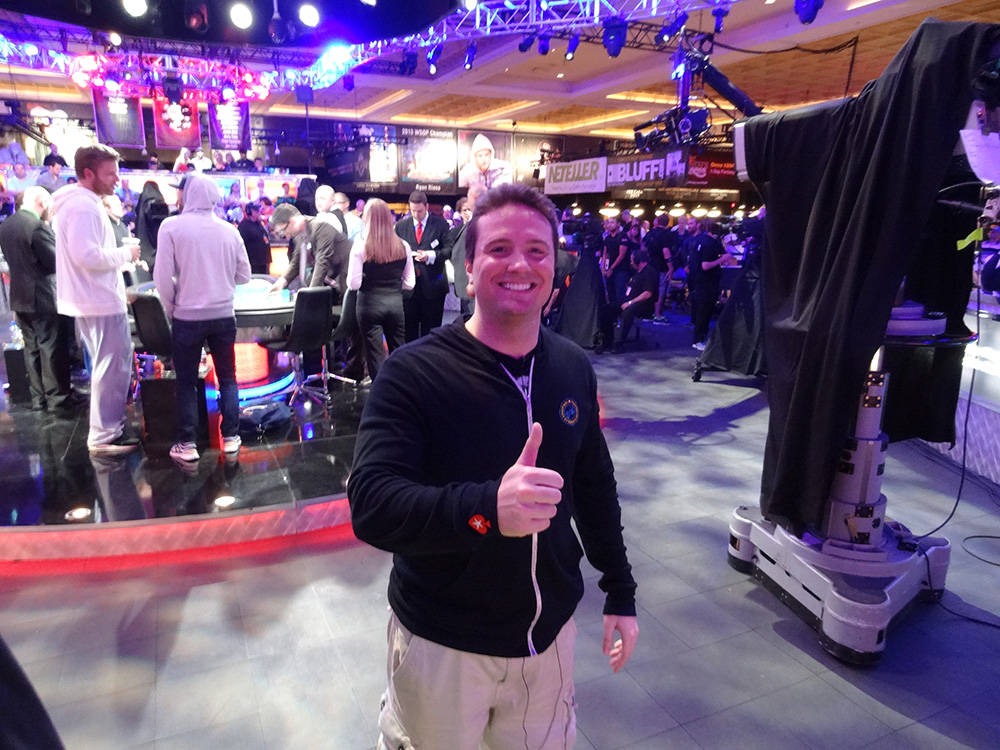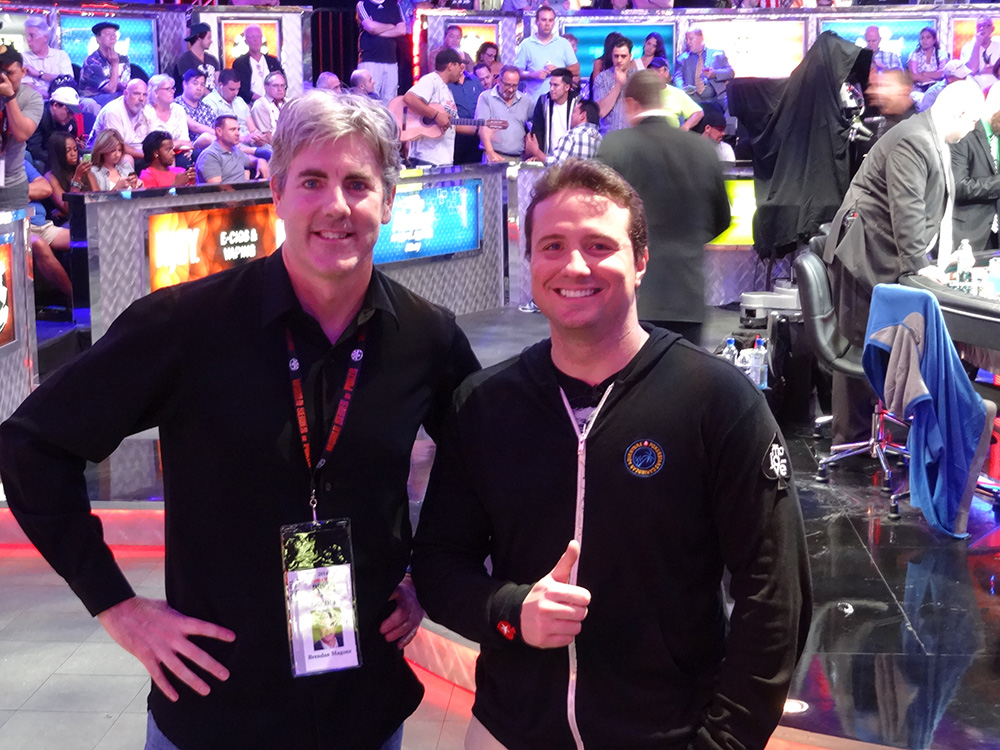 One player on everyone's mind — Mark Newhouse. Mark made the main event final table last year. To accomplish back-to-back final tables in today's fields of six to seven thousand players would prove a Herculean feat!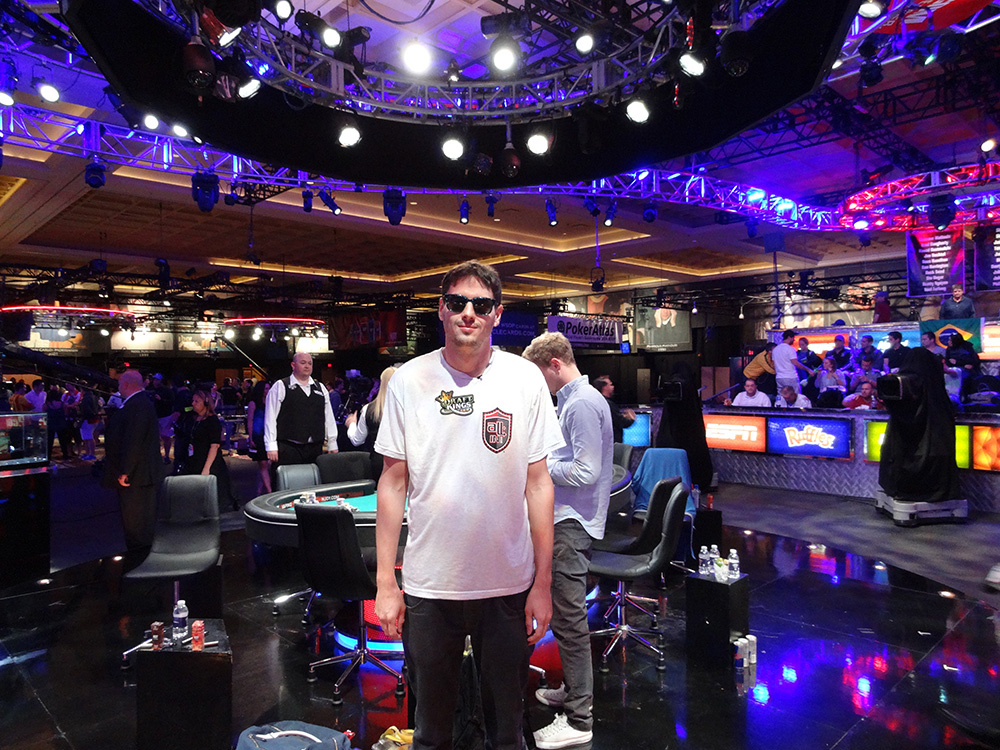 Mark seemed fairly relaxed, walking around in his flip-flops and baggy clothes, talking to friends on the rail, just sticking to his game. He also kindly stopped to take pictures with media and fans like me.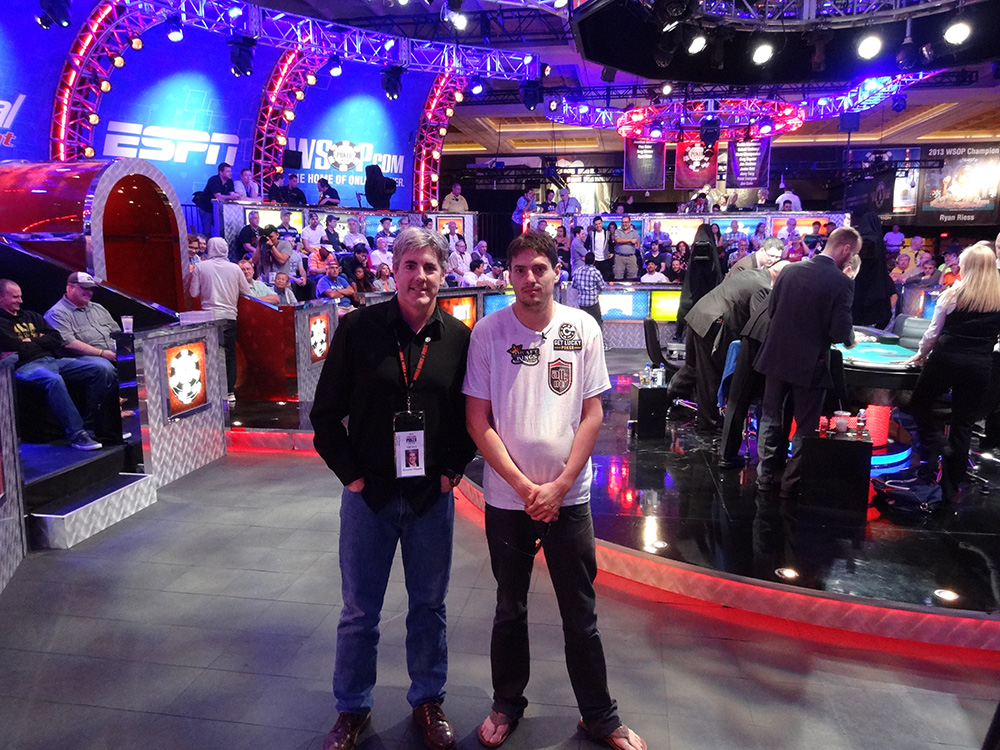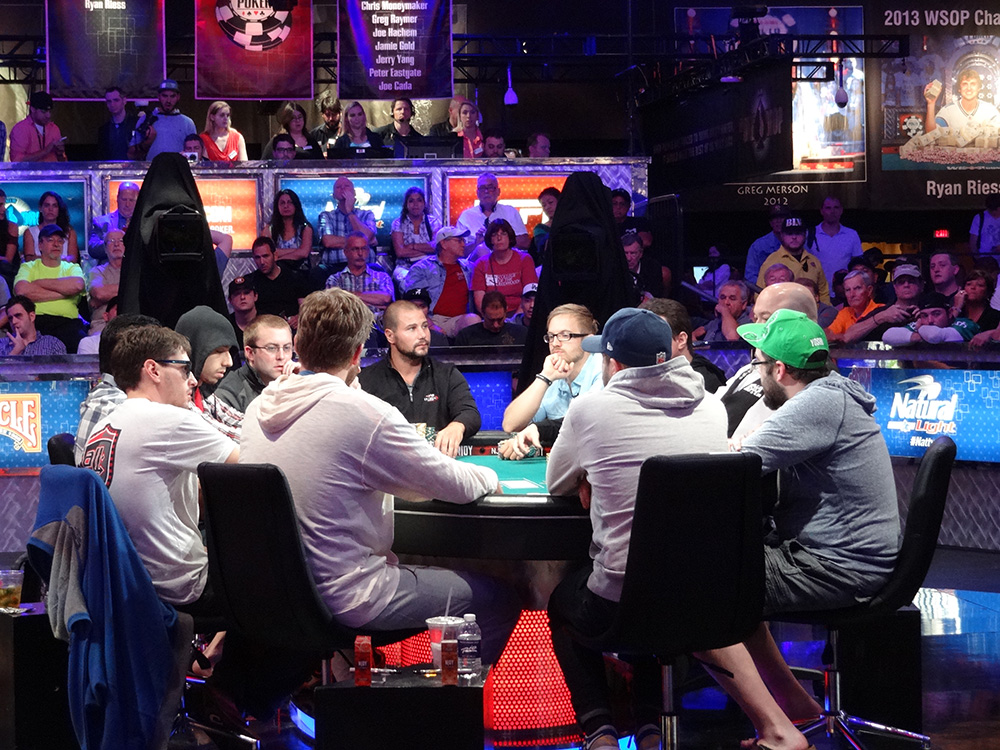 As the evening wore on, diehard fans stuck around to watch the action. Finally around 1am the short stack was all-in with 33, with Mark Newhouse making a great call and being a favorite with 44.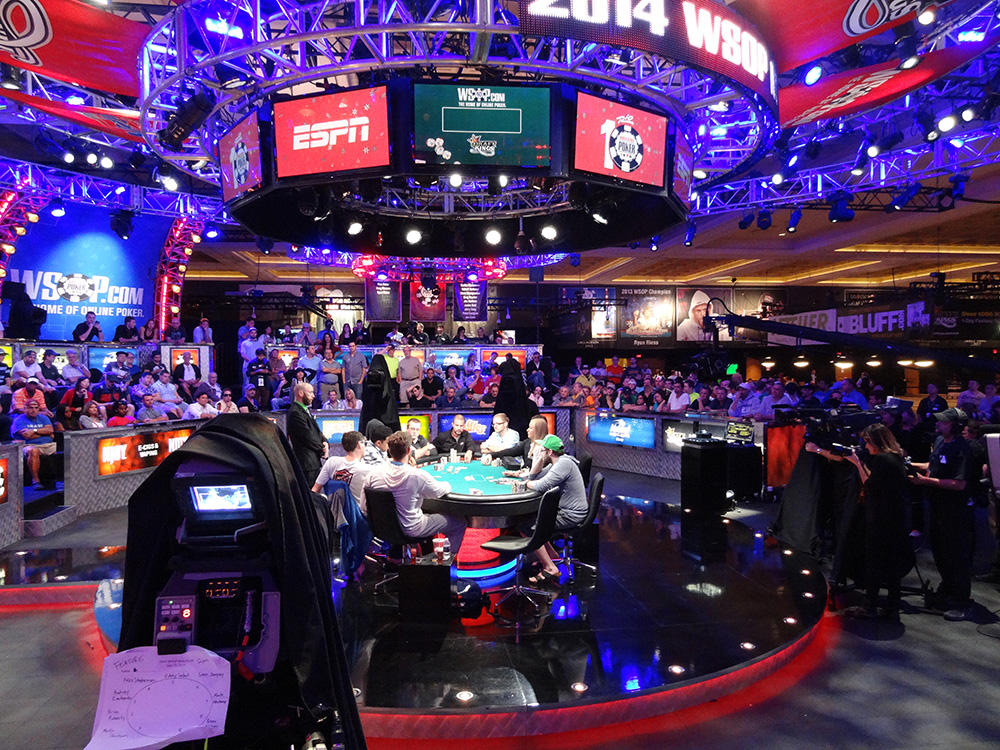 Mark's hand held up and Luis Velador finished 10th, creating the new November Nine for 2014.
Pictures and cameras whirred, fans celebrated, and the November Niners all beamed with happiness.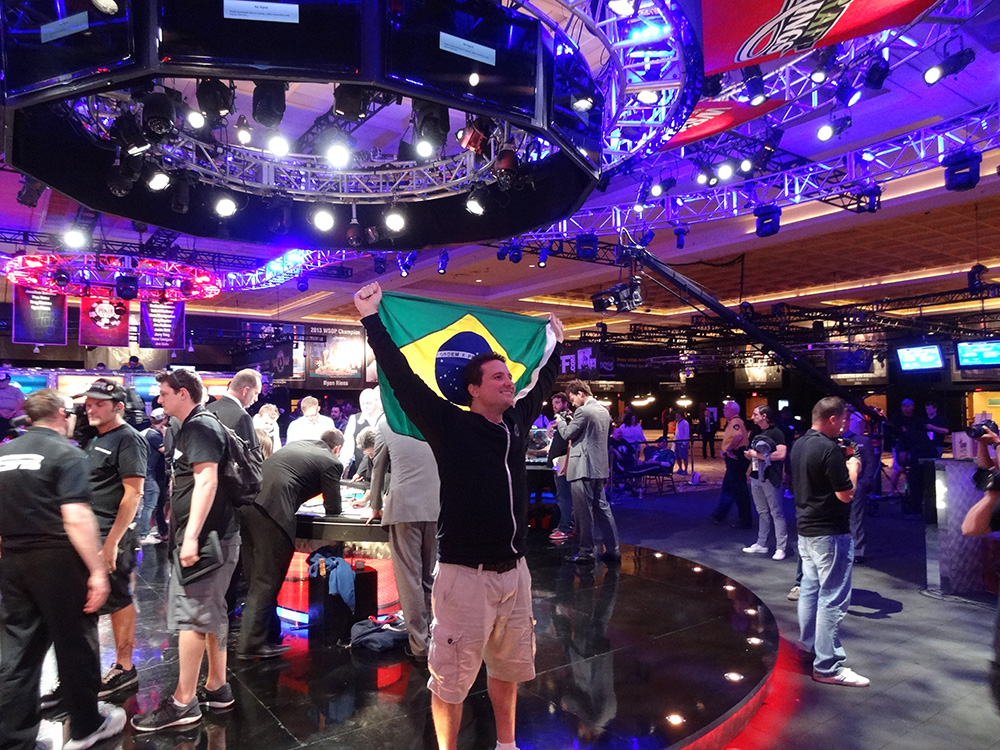 The chip leader is Jorryt van Hoof from the Netherlands, with a stack of 38,375,000. Here he is below, then in a picture with me.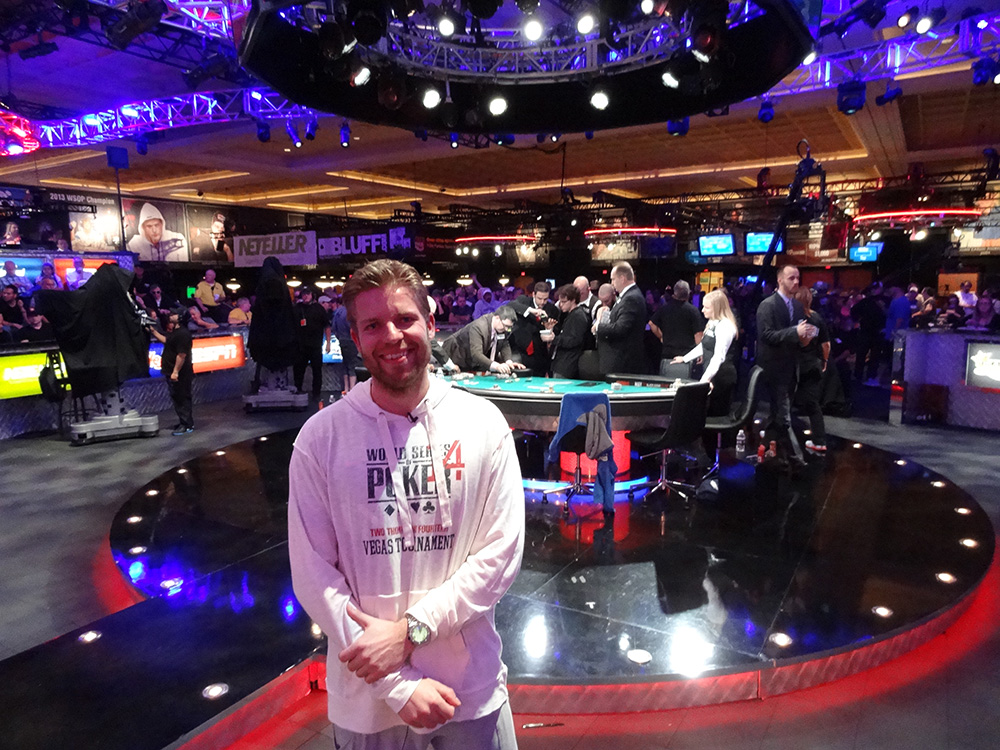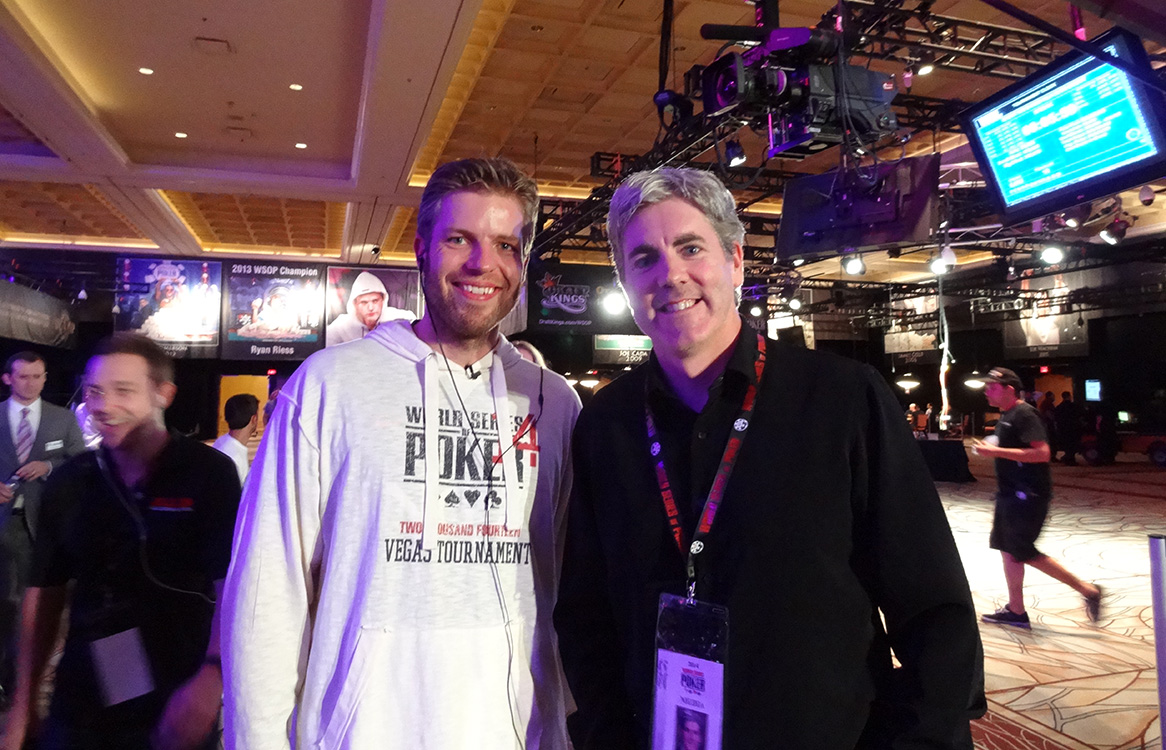 Mark Newhouse also made it! Back-to-back final tables. Kara Scott interviews him below.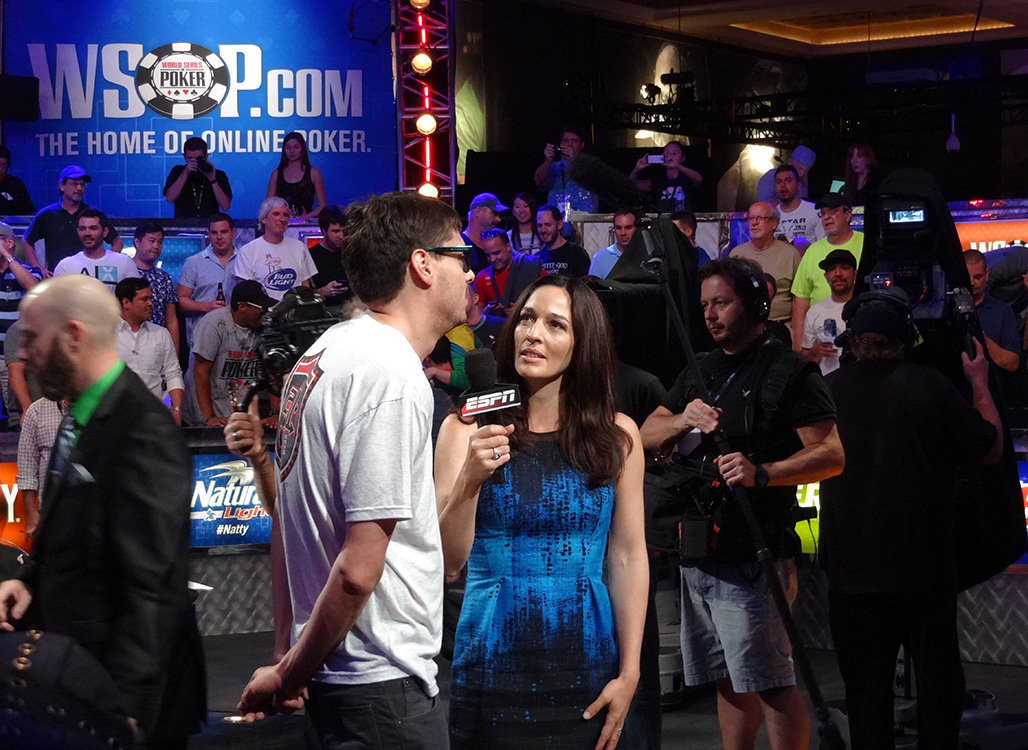 I plan to interview every one of the November Nine during August & September, and learn how this new accomplishment is affecting their lives, plus get poker tips.