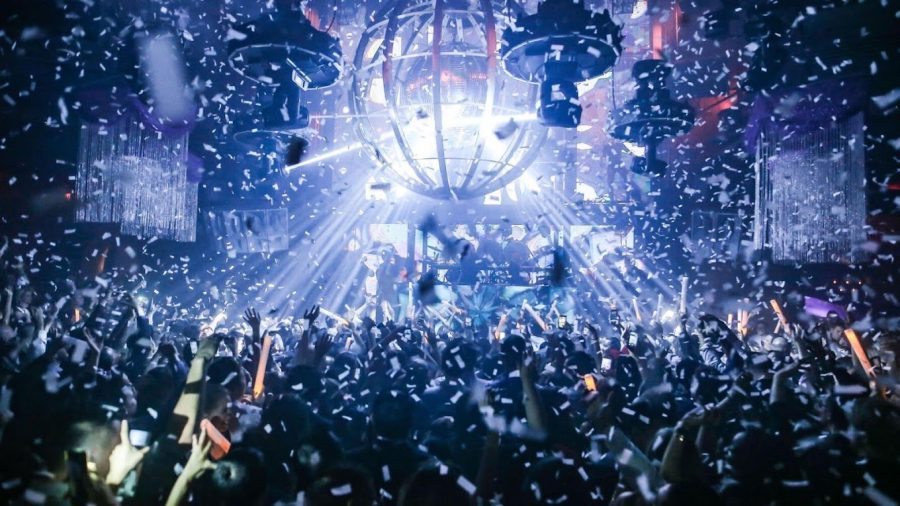 Marquee Nightclub, located in Las Vegas, is one of the most iconic and renowned nightlife destinations in the city. With its extravagant atmosphere, cutting-edge design, and high-energy entertainment, Marquee has established itself as a premier venue for party-goers and music enthusiasts alike. This comprehensive profile will delve into the various aspects that make Marquee Nightclub a standout establishment.
Location and Design: Marquee Nightclub is situated at The Cosmopolitan of Las Vegas, a luxurious hotel and casino on the famous Las Vegas Strip. The club boasts a sprawling multi-level space spanning over 60,000 square feet, designed to accommodate a large number of guests while maintaining an intimate atmosphere. The architecture and interior design combine sleek modern aesthetics with lavish touches, creating an opulent ambiance that sets the stage for an unforgettable experience.
Main Room and Dance Floor: The centerpiece of Marquee Nightclub is its main room, featuring a state-of-the-art sound system and a vast dance floor. The main room is illuminated by a grand chandelier that hangs from the ceiling, enhancing the overall atmosphere with its dynamic lighting effects. The space is meticulously designed to optimize sightlines, ensuring that every guest has an excellent view of the stage and DJ booth, where world-class artists and DJs perform.
The Library: Adjacent to the main room, Marquee Nightclub houses The Library, a more intimate space with a sophisticated ambiance. This area offers a respite from the high-energy dance floor, providing a comfortable lounge setting for guests to relax and enjoy conversation. The Library features cozy seating arrangements, elegant decor, and a separate DJ booth, offering a diverse range of music genres to suit different tastes.
Outdoor Terrace: Marquee Nightclub also features a stunning outdoor terrace overlooking the Las Vegas Strip. The terrace offers breathtaking views of the city's skyline and serves as an outdoor oasis amidst the vibrant energy of the club. Equipped with its own bar and seating areas, the terrace provides a unique experience, allowing guests to revel in the club's atmosphere while enjoying the open-air environment.
Music and Entertainment: Marquee Nightclub is renowned for hosting some of the world's top DJs and artists, making it a prime destination for electronic dance music (EDM) enthusiasts. The club curates a diverse lineup of talent, featuring renowned acts such as Tiësto, Calvin Harris, Zedd, and Martin Garrix, among many others. The music played at Marquee encompasses a wide range of genres, including EDM, hip-hop, house, and pop, ensuring there's something for everyone.
Special Events and Themes: In addition to its regular programming, Marquee Nightclub frequently hosts special events and themed nights. These events may include holiday parties, celebrity-hosted nights, costume parties, and themed DJ sets. The club often collaborates with renowned brands, artists, and influencers to create unique and unforgettable experiences for its guests.
VIP Experience: Marquee Nightclub offers a range of VIP packages and bottle service options for guests seeking an enhanced experience. VIP patrons can enjoy exclusive access to designated VIP areas, private tables with dedicated bottle service, and personalized attention from professional staff members. These VIP areas are strategically positioned to provide an elevated view of the club, ensuring a sense of exclusivity and privacy while still being a part of the vibrant atmosphere.
Guests and Dress Code: Marquee Nightclub attracts a diverse and fashionable crowd, including locals, tourists, celebrities, and industry professionals. The club maintains a strict dress code to uphold its upscale ambiance, requiring guests to dress stylishly and avoid athletic wear, baggy clothing, and flip-flops. It is advisable to check the dress code guidelines on the club's website or contact the venue directly before attending.
Operational Information: Marquee Nightclub operates on select nights of the week, typically from Thursday to Sunday. It is important to note that the club's hours of operation and event schedule may vary, so it is recommended to check the club's website or contact the venue for the most up-to-date information. Additionally, entry to Marquee Nightclub is restricted to guests who are 21 years of age or older, and a valid ID is required for admission.
In conclusion, Marquee Nightclub in Las Vegas is a world-class nightlife destination that offers an extravagant and immersive experience. With its exceptional design, cutting-edge music, and unparalleled entertainment, Marquee continues to redefine the nightclub scene and remains a must-visit venue for anyone seeking an unforgettable night out in Las Vegas.