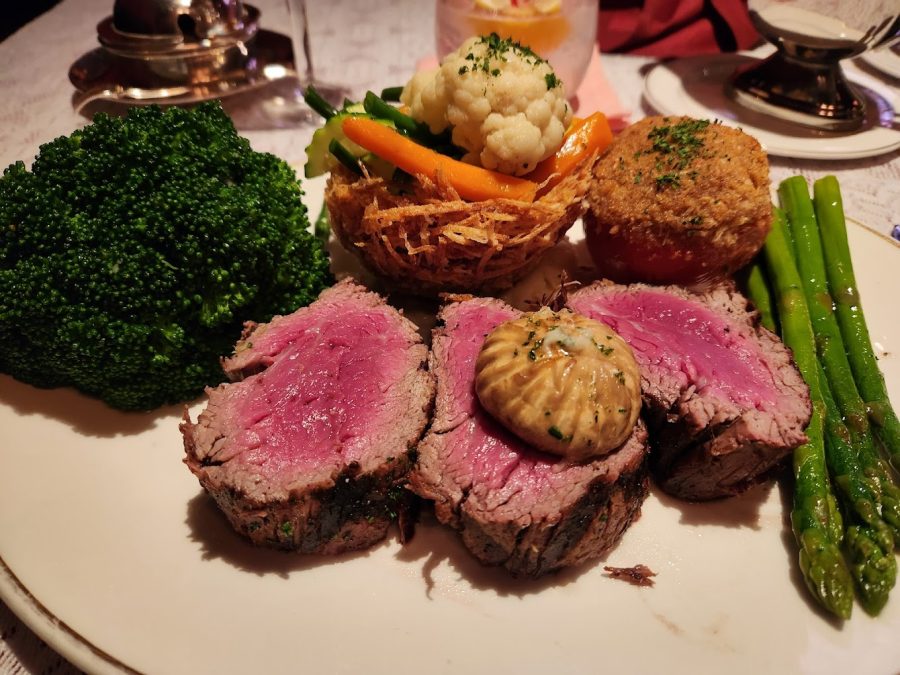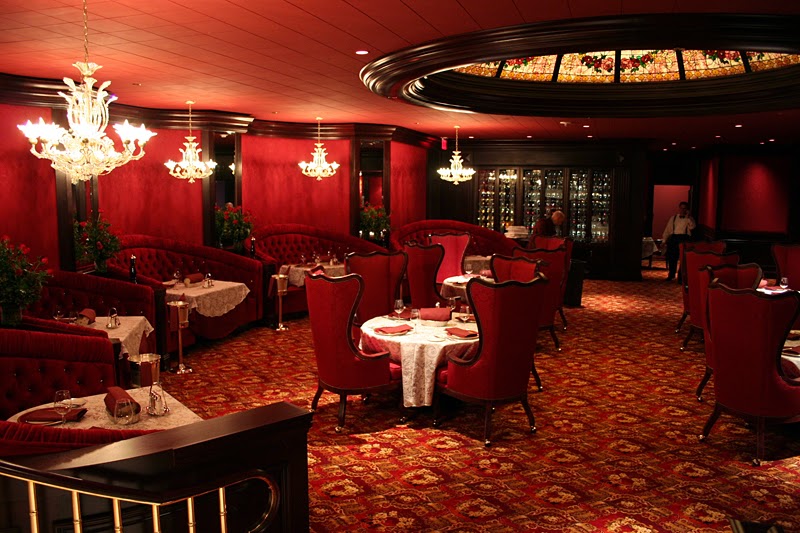 Michael's Gourmet Room at South Point Hotel and Casino, Las Vegas: Classy and Old School
Overview: Located within the renowned South Point Hotel and Casino in Las Vegas, Michael's Gourmet Room stands as a pinnacle of fine dining excellence. With its exquisite ambiance, impeccable service, and a menu curated to tantalize even the most sophisticated palates, Michael's Gourmet Room has become a treasured destination for those seeking an unforgettable dining experience in the heart of Sin City.
Address: 9777 S Las Vegas Blvd, Las Vegas, NV 89183, United States
Hours of Operation:
Monday to Thursday: 5:00 PM – 10:00 PM
Friday to Saturday: 5:00 PM – 11:00 PM
Closed on Sundays
Contact Information:
Ambiance and Atmosphere: Stepping into Michael's Gourmet Room is akin to entering a world of refined elegance. The restaurant boasts a timeless charm, characterized by its softly lit, intimate setting. Meticulously adorned with classic decor, fine artwork, and plush seating, the atmosphere strikes a balance between luxury and comfort, making it an ideal locale for romantic dinners, special occasions, and celebrations.
Menu Highlights: The menu at Michael's Gourmet Room is a symphony of culinary craftsmanship, highlighting the finest ingredients prepared with masterful techniques. While the menu evolves to reflect seasonal offerings, a few perennial favorites include:
Chateaubriand for Two: A showstopper, this tender center-cut tenderloin is expertly prepared tableside, accompanied by classic béarnaise sauce and roasted vegetables.
Lobster Bisque: A velvety delight, the lobster bisque captivates with its rich flavors and sumptuous texture, garnished with a hint of sherry.
Dover Sole Meunière: Delicately pan-fried and finished with a luscious brown butter sauce, the Dover sole exemplifies culinary finesse.
Rack of Lamb: An ode to indulgence, the rack of lamb is herb-crusted and roasted to perfection, served with mint jelly and rosemary-infused au jus.
Drink Highlights: The beverage selection at Michael's Gourmet Room complements the culinary journey with an array of thoughtfully curated wines, cocktails, and spirits. Notable options include:
Wine Selection: An extensive wine list features a diverse range of vintages, from celebrated wineries to hidden gems, carefully selected to pair harmoniously with the menu offerings.
Classic Cocktails: Imbibe in classic cocktails expertly mixed by skilled bartenders, such as the timeless Martini, Old Fashioned, and Negroni.
Cognac and Fine Spirits: Elevate the experience with a selection of premium cognacs and spirits, ideal for sipping and savoring.
Reservations: Due to its popularity and limited seating capacity, reservations are highly recommended at Michael's Gourmet Room. Guests are encouraged to make arrangements well in advance to secure their desired dining time.
Conclusion: Michael's Gourmet Room at South Point Hotel and Casino is a culinary haven that redefines luxury dining in Las Vegas. From its opulent ambiance to its meticulously crafted menu, every element is designed to create an unforgettable gastronomic experience. With its exceptional service, timeless elegance, and an unwavering commitment to culinary excellence, Michael's Gourmet Room continues to capture the hearts and palates of both locals and visitors alike.