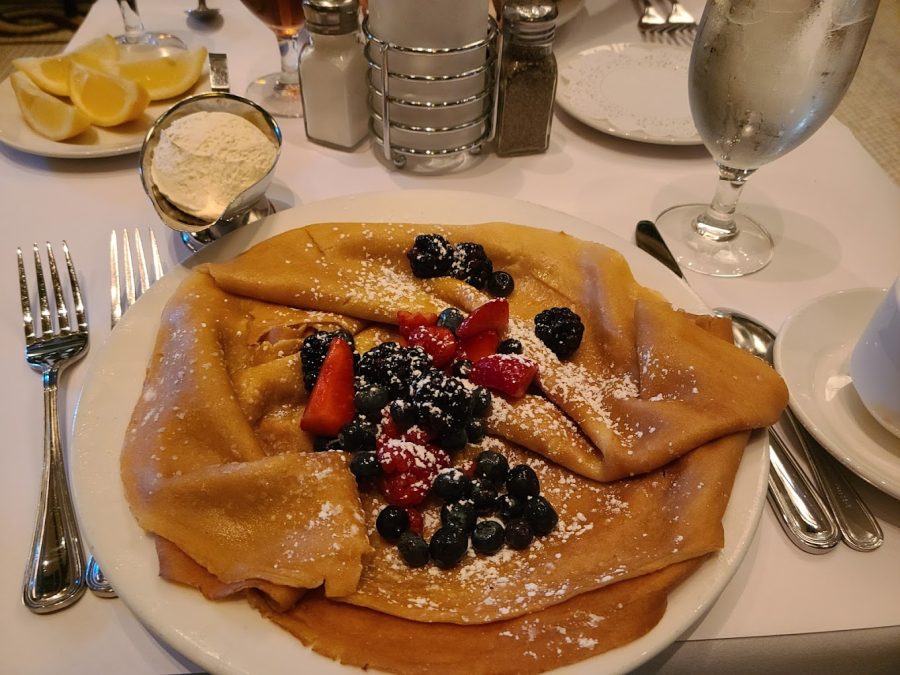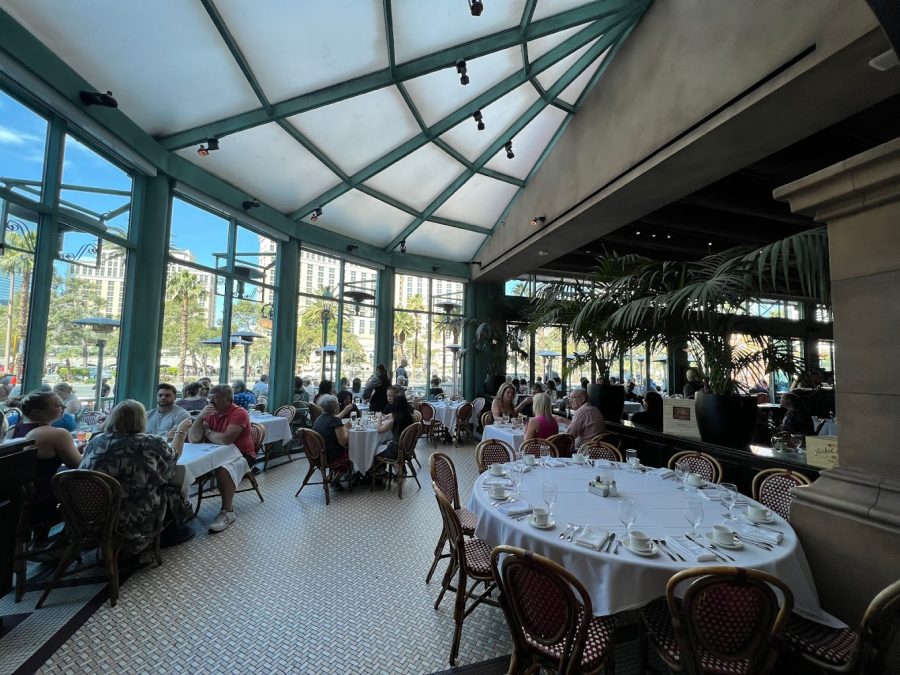 Mon Ami Gabi is a renowned French bistro located in the heart of Las Vegas at the Paris Hotel, known for its charming Parisian ambiance, delectable French cuisine, and captivating views of the iconic Las Vegas Strip. With its authentic culinary offerings, impeccable service, and cozy atmosphere, Mon Ami Gabi has become a favorite destination for both locals and tourists seeking an exquisite dining experience.
Address: Paris Hotel, 3655 S Las Vegas Blvd, Las Vegas, NV 89109, United States
Hours of Operation:
Monday to Friday: 7:00 AM – 11:00 PM
Saturday and Sunday: 7:00 AM – 12:00 AM
Contact Information:
Phone: (702) 944-4224
Website: monamigabi.com/las-vegas
Reservations: Highly recommended, available through the website or by phone.
Ambiance: Mon Ami Gabi transports guests to the streets of Paris with its charming and cozy atmosphere. The classic bistro-style decor, complete with dark wood accents, vintage posters, and sidewalk-style outdoor seating, evokes a genuine French dining experience. The restaurant's prime location in the Paris Las Vegas hotel offers stunning views of the bustling Las Vegas Strip, creating a unique blend of European elegance and Vegas excitement.
Menu Highlights: Mon Ami Gabi's menu is a celebration of French culinary traditions, offering a wide range of appetizers, entrees, and decadent desserts.
Escargots de Bourgogne: A classic French delicacy featuring Burgundy snails baked in garlic-herb butter, served with crusty baguette.
Steak Frites: A signature dish featuring a perfectly cooked steak served with golden-brown, crispy shoestring fries and Béarnaise sauce.
Quiche Lorraine: A savory tart filled with a delightful mixture of bacon, Gruyère cheese, and caramelized onions, accompanied by a mixed greens salad.
Trout Almondine: Pan-seared rainbow trout topped with toasted almonds, served with a lemon-butter sauce and haricots verts.
Onion Soup au Gratin: A comforting bowl of rich beef broth, caramelized onions, and melted Gruyère cheese, baked to perfection.
Drink Highlights: Mon Ami Gabi's beverage selection complements the dining experience with an impressive array of wines, classic cocktails, and refreshing options.
Wine Selection: An extensive list of French and American wines, carefully curated to pair perfectly with the diverse flavors of the menu.
French Martini: A signature cocktail blending vodka, Chambord, pineapple juice, and a hint of lemon.
Sangria: A refreshing choice, featuring red or white wine infused with fresh fruits and a touch of brandy.
Craft Beers: A selection of local and imported craft beers, catering to beer enthusiasts.
Espresso Martini: For dessert or after-dinner indulgence, a mix of espresso, coffee liqueur, and vodka.
Conclusion: Mon Ami Gabi in Las Vegas offers an authentic French culinary experience that combines elegant Parisian charm with the vibrant energy of the Las Vegas Strip. With its meticulously crafted menu, exceptional drink selection, and breathtaking views, this bistro stands as a testament to the fusion of culinary artistry and cultural ambiance. Whether you're seeking a romantic dinner, a memorable celebration, or a taste of French elegance, Mon Ami Gabi promises an unforgettable dining journey.