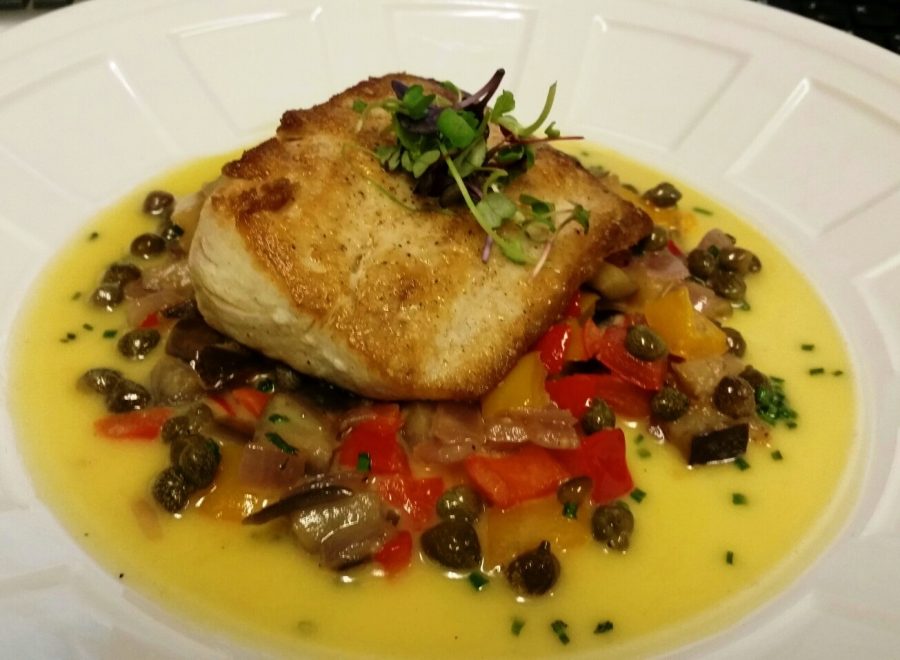 Located within the charming Lakeside Village in Las Vegas, Marché Bacchus stands as a French jewel that tantalizes the senses with its exceptional cuisine, extensive wine selection, and picturesque lakeside setting. This French bistro and wine shop offers a unique blend of gourmet dining and a curated wine shopping experience, making it a must-visit destination for locals and visitors alike.
Location: Marché Bacchus is conveniently located at: 2620 Regatta Dr Suite 106, Las Vegas, NV 89128, United States.
Hours of Operation:
Monday: 11:00 AM – 9:00 PM
Tuesday: 11:00 AM – 9:00 PM
Wednesday: 11:00 AM – 9:00 PM
Thursday: 11:00 AM – 9:00 PM
Friday: 11:00 AM – 10:00 PM
Saturday: 10:00 AM – 10:00 PM
Sunday: 10:00 AM – 9:00 PM
Contact Information:
A Culinary Journey: Marché Bacchus delights diners with an exquisite culinary journey, combining traditional French flavors with modern twists. The menu boasts a variety of options that cater to different tastes and dietary preferences. From sumptuous appetizers to delectable main courses and indulgent desserts, each dish is crafted with meticulous attention to detail.
Menu Highlights:
Pan-Seared Foie Gras: A decadent starter featuring perfectly seared foie gras served with a balsamic reduction and toasted brioche.
Coq au Vin: A classic French dish of red wine-braised chicken, mushrooms, pearl onions, and bacon, served with a velvety red wine sauce.
Bouillabaisse: A taste of the Mediterranean with this seafood stew brimming with shrimp, mussels, clams, and fish in a saffron-infused broth.
Ratatouille Napoleon: A vegetarian delight consisting of layered roasted vegetables and savory herbs, topped with a drizzle of fragrant basil oil.
Chateaubriand for Two: A show-stopping entrée featuring a succulent center-cut tenderloin, prepared to perfection and served with seasonal vegetables and rich bordelaise sauce.
Wine Selection: Marché Bacchus lives up to its name with an impressive wine selection that caters to oenophiles and novices alike. The wine shop attached to the restaurant boasts a curated collection of international and domestic wines, carefully chosen to complement the menu offerings. Whether you're seeking a rare vintage or a crowd-pleasing bottle, the knowledgeable staff is ready to assist in finding the perfect wine pairing.
Drink Highlights:
Wine Flights: Explore a curated selection of wines with themed flights, allowing you to sample and savor different varietals and regions.
Signature Cocktails: Beyond the wine, enjoy a range of handcrafted cocktails that marry creativity with quality, offering a refreshing prelude or accompaniment to your meal.
Craft Beers: For beer enthusiasts, a selection of craft beers provides an alternative option, each chosen for its unique flavor profile.
Lakeside Ambiance: Marché Bacchus elevates the dining experience with its idyllic lakeside setting. The restaurant features a charming outdoor patio where guests can enjoy their meals while overlooking the tranquil waters of the lake. This serene backdrop adds a touch of romance and relaxation to any dining occasion.
Conclusion: Marché Bacchus at Lakeside Village is more than just a restaurant; it's a destination that celebrates the art of fine dining, the pleasure of wine exploration, and the joy of savoring every moment. With its exceptional cuisine, extensive wine offerings, and picturesque ambiance, it continues to capture the hearts and palates of those who seek a truly remarkable dining experience in Las Vegas.