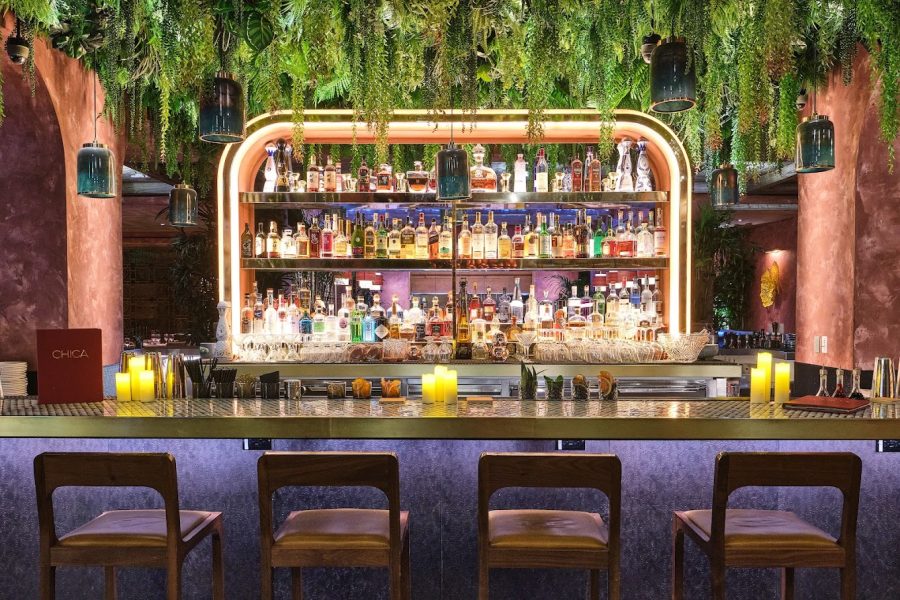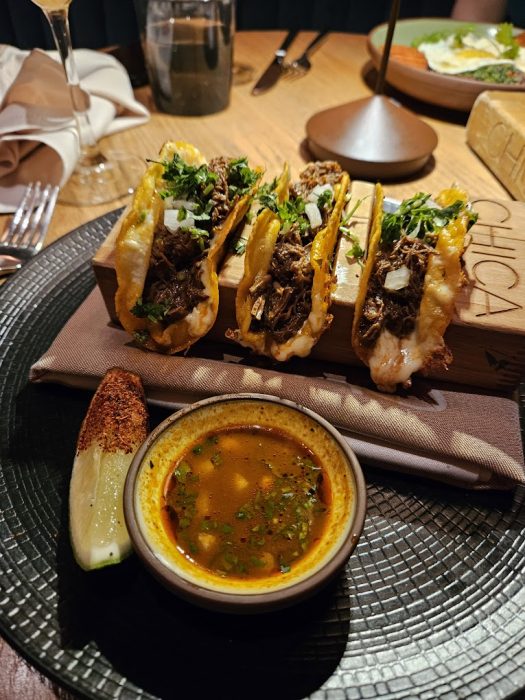 CHICA Latin Restaurant at The Venetian, Las Vegas
Overview: CHICA is a vibrant and contemporary Latin American restaurant located within The Venetian Resort in Las Vegas. It is a collaboration between celebrity chef Lorena Garcia and John Kunkel's 50 Eggs Inc., known for their successful culinary ventures. CHICA brings the flavors and essence of Latin cuisine to the heart of the Las Vegas Strip, offering an exciting dining experience for both locals and tourists alike.
Address: The Venetian Resort 3355 S Las Vegas Blvd, Las Vegas, NV 89109 United States
Contact Information:
Phone: (702) 805-8472
Website
Hours of Operation: Please note that operating hours are subject to change, and it is recommended to check the official website or call ahead for the most up-to-date information.
Monday: 11:00 AM – 10:00 PM
Tuesday: 11:00 AM – 10:00 PM
Wednesday: 11:00 AM – 10:00 PM
Thursday: 11:00 AM – 10:00 PM
Friday: 11:00 AM – 11:00 PM
Saturday: 11:00 AM – 11:00 PM
Sunday: 11:00 AM – 10:00 PM
Ambiance and Decor: The restaurant boasts an inviting and lively atmosphere with a modern Latin American aesthetic. The interior is tastefully designed with warm colors, artistic murals, and decorative accents that reflect the cultural diversity of Latin America. Patrons can enjoy a blend of vibrant energy and relaxed charm, making it an ideal setting for various occasions, from casual lunches to special celebrations.
Cuisine Highlights: CHICA offers a diverse menu inspired by the rich culinary traditions of Latin America, focusing on bold flavors and fresh ingredients. The restaurant emphasizes a farm-to-table approach, sourcing the finest produce and meats to create authentic and innovative dishes. Here are some menu highlights:
Arepa Trio: A delightful trio of traditional Venezuelan corn cakes filled with an assortment of savory ingredients, such as shredded beef, chicken, and black beans, topped with queso fresco and avocado.
Ceviche Mixto: A refreshing and zesty combination of fresh seafood, including shrimp, fish, and calamari, marinated in lime juice and tangy spices, served with plantain chips.
Asado Negro: A succulent Venezuelan-style braised beef dish, slow-cooked to perfection in a rich and savory sauce, accompanied by yuca mash and seasonal vegetables.
Pollo a la Brasa: A flavorful Peruvian grilled chicken dish, marinated in a blend of spices and served with a side of cilantro rice and roasted corn.
Moqueca de Peixe: A delectable Brazilian fish stew made with coconut milk, tomatoes, and bell peppers, served with steamed white rice.
Tres Leches Cake: A classic Latin American dessert consisting of a sponge cake soaked in three kinds of milk and topped with whipped cream and fresh berries.
Beverage Selection: CHICA boasts an impressive selection of handcrafted cocktails, inspired by Latin American spirits and flavors. Patrons can also enjoy an extensive wine list, featuring wines from various Latin American regions, as well as craft beers and non-alcoholic beverages to cater to all preferences.
Reservations: Reservations are highly recommended, especially during peak dining hours or for larger parties. Guests can make reservations online through the official website or contact the restaurant directly via phone.
Conclusion: CHICA Restaurant at The Venetian in Las Vegas is an exceptional dining destination, offering an exquisite blend of Latin American flavors and culinary innovation. With its charming ambiance, diverse menu highlights, and dedication to providing an unforgettable experience, CHICA remains a must-visit restaurant for anyone seeking an authentic taste of Latin American cuisine in the heart of the Las Vegas Strip.