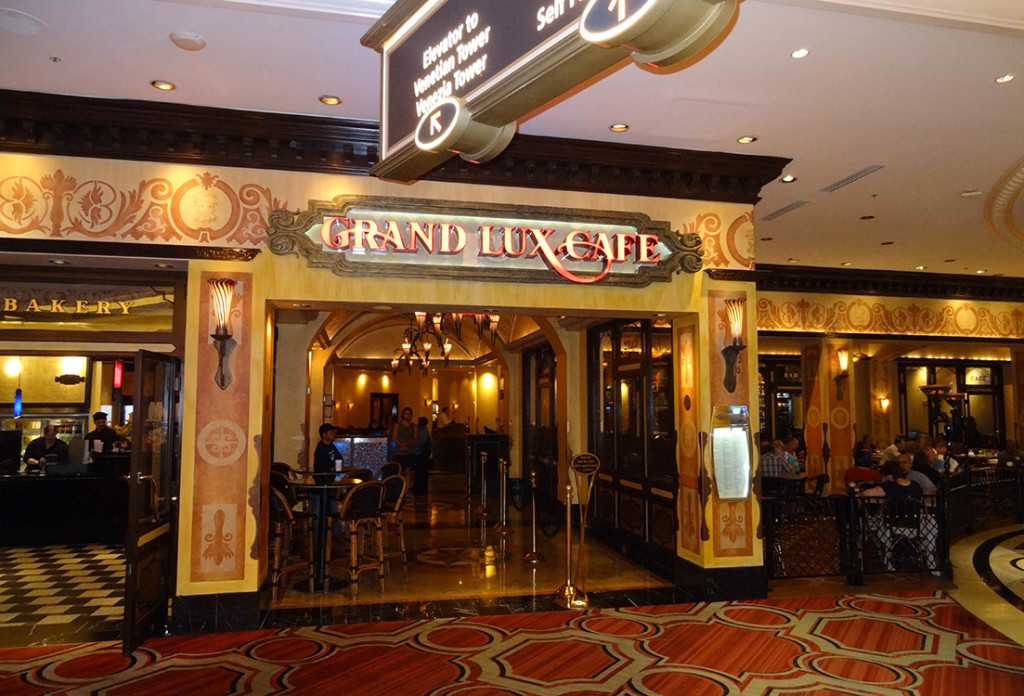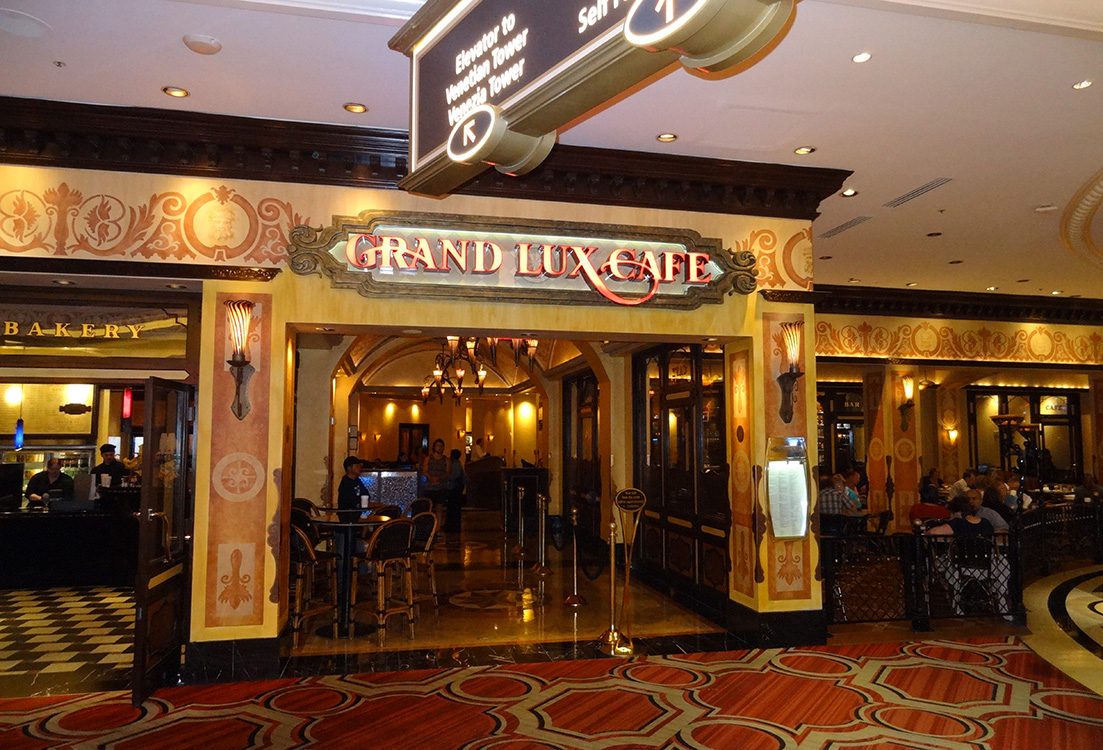 The Grand Lux Café at Venetian Hotel: An Exquisite Culinary Experience
Introduction
The Grand Lux Café, located within the renowned Venetian Hotel in Las Vegas, is a premier dining destination that offers a delightful fusion of international cuisines in an elegant and vibrant setting. With its extensive menu featuring an array of flavors from around the world, impeccable service, and a captivating ambiance, the Grand Lux Café stands as a testament to culinary excellence and a celebration of global gastronomy.
History and Concept
The Grand Lux Café first opened its doors in 1999 and quickly gained a reputation for its exceptional dining experience. Developed by David Overton, the founder of The Cheesecake Factory, the concept behind the Grand Lux Café was to create a unique restaurant that combined the best elements of international cuisine, upscale dining, and a relaxed atmosphere.
Location and Ambiance
Situated within the Venetian Hotel, the Grand Lux Café embraces the lavishness and charm of the Venetian theme. The décor reflects a blend of classic European elegance and contemporary design elements, creating a visually stunning and inviting atmosphere. The spacious dining area accommodates a large number of guests, ensuring a vibrant and energetic ambiance that resonates with the lively spirit of Las Vegas.
Cuisine and Menu
The Grand Lux Café boasts an expansive menu that caters to a wide range of palates. Drawing inspiration from various culinary traditions, the restaurant offers a diverse selection of dishes spanning appetizers, soups, salads, sandwiches, burgers, pizzas, pasta, seafood, steak, and more.
One of the highlights of the menu is the international flair, with influences from Italian, French, Asian, American, and Middle Eastern cuisines. Guests can savor mouthwatering dishes such as the Crispy Caramel Chicken from Asia, the Chicken Madeira from Europe, or the famous Indochine Shrimp and Chicken from the United States. Vegetarian and vegan options are also available, ensuring that every diner finds something to indulge in.
Signature Dishes and Culinary Excellence
The Grand Lux Café is renowned for its exceptional signature dishes, each crafted with meticulous attention to detail and premium ingredients. Some of the standout offerings include:
New Orleans Beignets: These delightful, deep-fried pastries dusted with powdered sugar pay homage to the culinary heritage of New Orleans, capturing the essence of the city's beloved beignets.
Asian Nachos: Combining the flavors of the East and the beloved concept of nachos, this innovative creation features crispy wontons topped with chicken, melted cheese, and a fusion of Asian-inspired ingredients.
Kobe Burger: A true indulgence for burger enthusiasts, the Kobe Burger presents a juicy and flavorful patty made from premium Kobe beef, paired with a selection of gourmet toppings and served on a fresh bun.
Warm Rustic Apple Pie: A classic American dessert elevated to new heights, the Warm Rustic Apple Pie tantalizes taste buds with its flaky crust, sweet cinnamon-infused apples, and a scoop of vanilla ice cream.
Impeccable Service and Hospitality
At the Grand Lux Café, exceptional service and hospitality are key priorities. The staff is attentive, knowledgeable, and dedicated to ensuring a memorable dining experience for every guest. Whether it's assisting with menu recommendations, accommodating dietary preferences, or offering personalized attention, the service at the Grand Lux Café sets a high standard of excellence.
Events and Private Dining
The Grand Lux Café offers a variety of options for private events, ranging from intimate gatherings to large-scale celebrations. With versatile spaces and customizable menus, the restaurant can accommodate special occasions such as birthdays, anniversaries, corporate events, and more. The professional event planning team works closely with guests to create unforgettable experiences tailored to their specific needs.
Conclusion
The Grand Lux Café at Venetian Hotel in Las Vegas is a culinary gem that delivers an extraordinary dining experience. From its meticulously crafted menu and exceptional signature dishes to its elegant ambiance and impeccable service, the restaurant exemplifies the pinnacle of culinary excellence. Whether you are a local resident or a visitor to Las Vegas, a meal at the Grand Lux Café promises to be an unforgettable journey through a world of flavors and gastronomic delights.