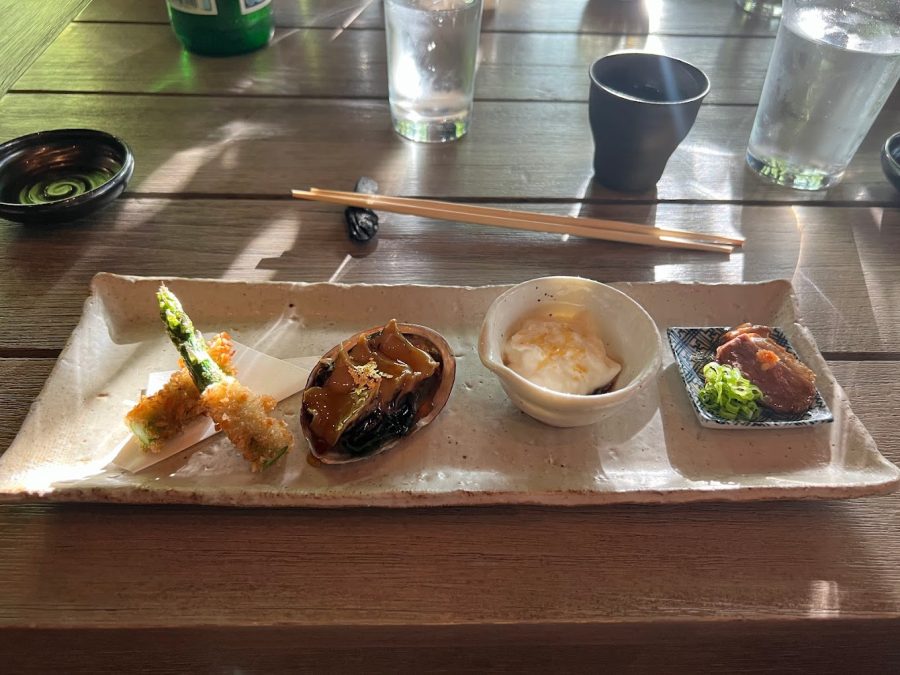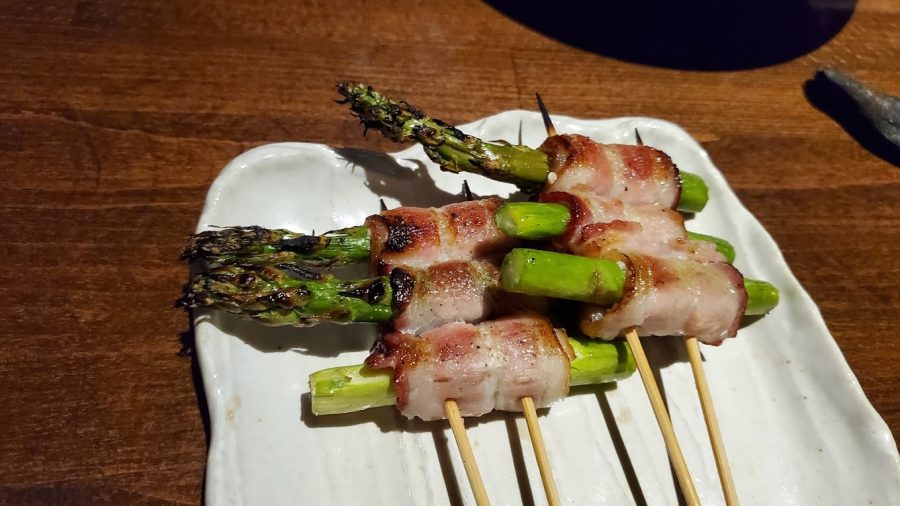 Overview: Raku is a renowned and highly esteemed Japanese restaurant located in the Chinatown section of Las Vegas, Nevada. Established in 2008, the restaurant has earned its reputation for serving authentic, high-quality, and innovative Japanese cuisine. Led by Chef Mitsuo Endo, Raku offers a memorable dining experience with its diverse menu of traditional and contemporary dishes, exceptional service, and inviting ambiance.
Address: Raku Restaurant 5030 Spring Mountain Rd, Ste 2 Las Vegas, NV 89146 United States
Contact Information: Phone: +1 (702) 367-3511 Email: info@raku-grill.com Website: www.raku-grill.com
Hours of Operation:
Monday: 5:30 PM – 3:00 AM
Tuesday: 5:30 PM – 3:00 AM
Wednesday: 5:30 PM – 3:00 AM
Thursday: 5:30 PM – 3:00 AM
Friday: 5:30 PM – 3:00 AM
Saturday: 5:30 PM – 3:00 AM
Sunday: 5:30 PM – 3:00 AM
Ambiance: The interior of Raku is designed with a blend of modern and traditional Japanese aesthetics. The dimly lit, intimate setting creates a cozy and warm ambiance, perfect for a romantic dinner or a memorable gathering with friends. Patrons can choose between the traditional table seating or opt for an authentic Japanese-style dining experience at the counter, where they can witness the skilled chefs crafting their dishes with precision.
Menu Highlights: Raku's menu offers a wide range of traditional Japanese dishes with a modern twist. From delectable grilled skewers to fresh sashimi, each item on the menu is carefully crafted to delight the senses. Here are some menu highlights:
Kushiyaki (Grilled Skewers): Raku is famous for its selection of mouthwatering kushiyaki, featuring an array of meats, vegetables, and seafood. Must-try items include the succulent Wagyu beef skewers, tender chicken with scallions, and the flavorful bacon-wrapped enoki mushrooms.
Sashimi Platter: The restaurant's sashimi platter showcases a variety of impeccably fresh and thinly sliced raw fish, sourced from top-quality suppliers. Guests can relish the flavors of tuna, salmon, yellowtail, and more, expertly presented to highlight the natural taste of each fish.
Kobe Beef Tataki: Prepared using the finest Kobe beef, this dish offers thinly seared, marbled slices of beef served with a savory ponzu sauce. It's a harmonious blend of textures and flavors that will leave a lasting impression.
Foie Gras Chawanmushi: A luxurious and indulgent appetizer, the foie gras chawanmushi is a delicate steamed egg custard infused with rich foie gras flavor, creating a delightful umami experience.
Uni (Sea Urchin) Carbonara: A unique fusion dish that combines the creaminess of carbonara with the exquisite taste of sea urchin. This pasta creation exemplifies the restaurant's innovative approach to Japanese cuisine.
House-Made Tofu: Raku takes pride in crafting their tofu in-house daily. This delicate and silky tofu is served with a light soy-based dipping sauce, providing a perfect balance of flavors.
Note: The menu at Raku is subject to seasonal changes to ensure the use of the freshest and most exceptional ingredients available.
Conclusion: Raku Restaurant in Las Vegas is a true gem that captures the essence of Japanese cuisine with its artful presentation, rich flavors, and welcoming atmosphere. With an impressive menu that caters to both traditionalists and adventurers alike, Raku promises an unforgettable culinary journey that keeps patrons returning for more. Whether you're a local or a visitor, Raku is a must-visit destination for anyone seeking an authentic and memorable dining experience in Las Vegas.