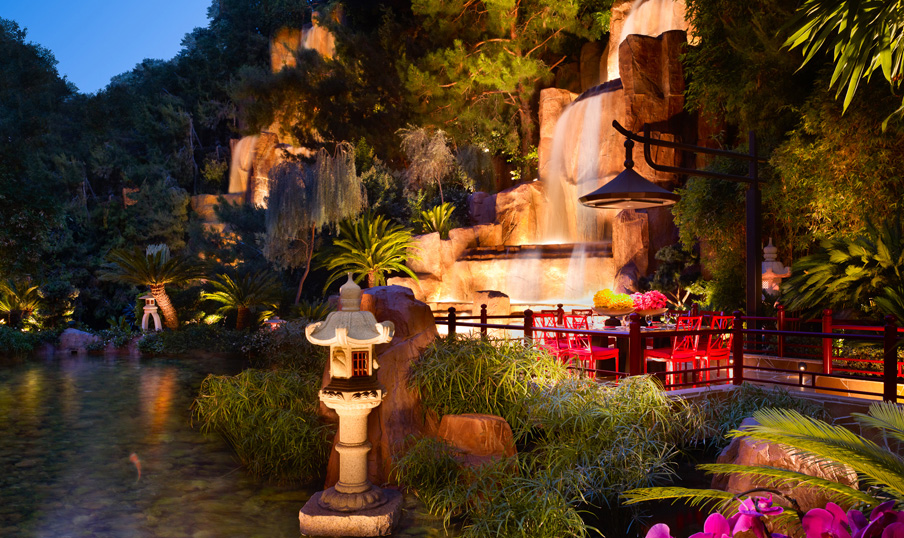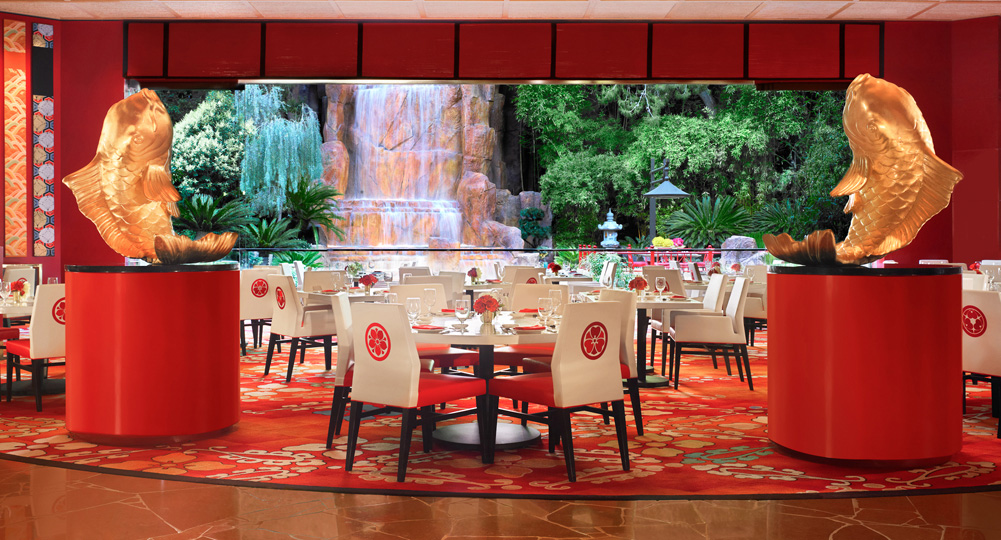 Mizumi Restaurant at the Wynn Hotel, Las Vegas: A Gastronomic Journey Through Japanese Elegance
Overview: Nestled within the lavish Wynn Hotel in the vibrant city of Las Vegas, Mizumi Restaurant beckons connoisseurs of Japanese cuisine to embark on an exquisite culinary odyssey. With its harmonious blend of authentic flavors, meticulous craftsmanship, and serene ambiance, Mizumi stands as a testament to the art of fine dining.
Address: Wynn Las Vegas 3131 S Las Vegas Blvd, Las Vegas, NV 89109, United States
Contact Information:
Hours of Operation: Mizumi restaurant extends a warm welcome to patrons for both lunch and dinner, providing an oasis of culinary delight throughout the day. The restaurant's operating hours are subject to change, so it is advisable to verify the timings before planning your visit.
Ambiance: Upon entering Mizumi, guests are transported into a world of understated luxury and tranquility. The restaurant's design exudes an elegant yet minimalist Japanese aesthetic, with natural elements such as bamboo, stone, and wood, creating a soothing and inviting atmosphere. Water features, including tranquil ponds and cascading waterfalls, contribute to a sense of serenity, making Mizumi an ideal setting for both intimate gatherings and celebratory occasions.
Cuisine: Mizumi's culinary repertoire encapsulates the essence of Japanese gastronomy, celebrating tradition while embracing contemporary culinary techniques. The menu showcases a spectrum of flavors and textures, elevating the dining experience to new heights.
Menu Highlights:
Sushi and Sashimi: Mizumi's sushi bar unveils a selection of the ocean's finest treasures, including toro (fatty tuna), kanpachi (amberjack), and ikura (salmon roe), expertly paired with vinegared rice for a symphony of flavors.
Robatayaki: The robatayaki grill takes center stage, offering an enticing selection of skewered delights. Indulge in the rich umami of A5 Wagyu beef, the smokiness of grilled miso black cod, and the succulence of Jidori chicken with shishito peppers.
Tempura: A celebration of texture and taste, Mizumi's tempura offerings include ethereal delights such as rock shrimp tempura and assorted seasonal vegetables, each encased in a light and delicate batter.
Omakase: Embark on a gastronomic adventure with Mizumi's Omakase experience, where the chef curates a personalized journey through an array of seasonal delicacies, showcasing the finest ingredients and culinary creativity.
Kaiseki: Delve into the intricacies of a traditional Japanese multi-course meal, where each course is a meticulously crafted work of art, embodying the harmony of flavors, textures, and presentation.
Beverage Selection: Mizumi's commitment to excellence extends beyond its cuisine to its beverage program. The restaurant boasts an extensive sake collection, showcasing a range of styles and flavors, curated to complement the various dishes. Additionally, a thoughtfully curated wine list and a selection of handcrafted cocktails provide the perfect accompaniments to the culinary journey.
Reservations: Given its popularity and limited seating, it is strongly recommended to secure reservations at Mizumi well in advance. Whether planning an intimate dinner for two or a gathering of friends and family, reserving a table ensures a seamless dining experience.
Service and Hospitality: Mizumi's dedication to delivering an unparalleled dining experience is evident in its attentive and knowledgeable staff. The service is characterized by genuine warmth, a keen understanding of the menu, and a commitment to ensuring that every guest's preferences and dietary requirements are met with care and precision.
Conclusion: Mizumi Restaurant at the Wynn Hotel in Las Vegas stands as a haven for discerning diners seeking an authentic and luxurious exploration of Japanese cuisine. From its masterfully prepared dishes to its serene ambiance, Mizumi offers an immersive experience that transports guests to the heart of Japan's culinary heritage. Whether savoring the intricate flavors of sushi or indulging in the theatricality of robatayaki, a dining experience at Mizumi is an unforgettable journey into the realm of gastronomic excellence.