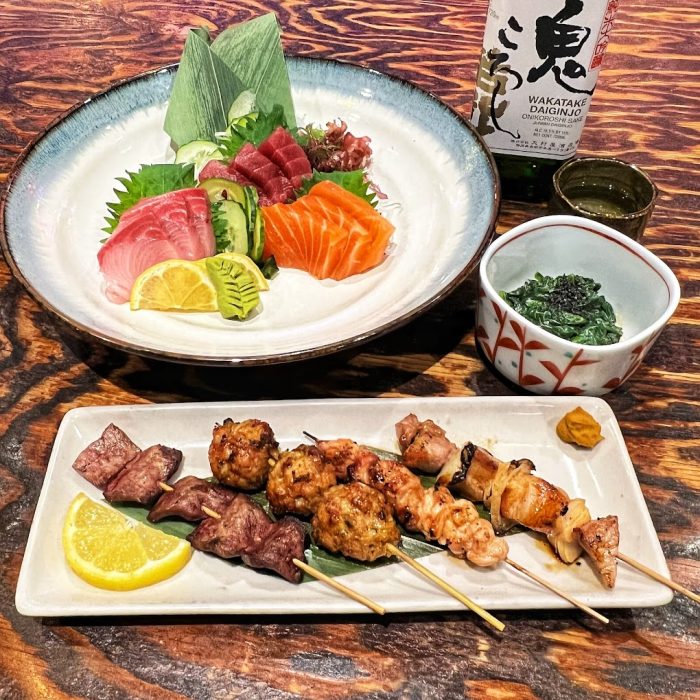 Discover Exquisite Japanese Dining at Ichiza Japanese Restaurant in Las Vegas Chinatown
Introduction: Nestled in the vibrant Las Vegas Chinatown, Ichiza Japanese Restaurant is a culinary gem that transports diners to the heart of Japan through its authentic and diverse menu. With an unwavering commitment to quality and an inviting ambiance, Ichiza stands as a must-visit destination for both locals and tourists seeking an exceptional Japanese dining experience.
Address and Contact Information:
Hours of Operation:
Monday to Thursday: 5:30 PM – 3:00 AM
Friday to Sunday: 5:30 PM – 4:00 AM
Ambiance and Decor: Stepping into Ichiza, you'll be greeted by a fusion of traditional Japanese aesthetics and modern design. The cozy yet elegant interior, adorned with warm wooden accents and soft lighting, sets the stage for an unforgettable dining experience. Choose from intimate booths or sit at the communal sushi bar to enjoy the ambiance that matches your preferences.
Menu Highlights:
1. Sushi and Sashimi: Indulge in the artistry of Ichiza's sushi and sashimi offerings. From the buttery richness of toro to the delicate flavors of yellowtail, each piece is a masterpiece crafted by skilled chefs dedicated to delivering the finest quality.
2. Izakaya Delights: Dive into the world of Izakaya cuisine with Ichiza's array of shareable small plates. From crispy tempura to savory takoyaki, every dish is a burst of flavor that captures the essence of Japanese street food.
3. Ramen and Noodles: Warm your soul with Ichiza's selection of ramen and noodle dishes. Try the indulgent tonkotsu ramen, brimming with umami, or opt for the refreshing somen noodles – perfect for savoring during the hotter months.
4. Robata Grill: The robata grill section invites you to savor the succulence of meats and vegetables cooked over authentic Japanese charcoal. Revel in the smoky aroma of yakitori skewers, wagyu beef, and grilled seasonal veggies.
5. Specialty Rolls: Experience innovation and artistry in Ichiza's specialty rolls. The "Chinatown Heat" roll combines spicy tuna and jalapeno for a tantalizing kick, while the "Golden Dragon" roll showcases the harmony of tempura shrimp and eel.
6. Drinks and Sake: Complement your meal with Ichiza's extensive beverage menu, featuring a diverse selection of sake, shochu, craft beers, and signature cocktails. Let the knowledgeable staff guide you toward the perfect pairing.
7. Desserts: End your culinary journey on a sweet note with Ichiza's Japanese-inspired desserts. From the delightful green tea mochi to the rich matcha tiramisu, each dessert is a celebration of flavor and tradition.
Conclusion: Ichiza Japanese Restaurant in Las Vegas Chinatown is more than a dining destination; it's a gateway to the captivating world of Japanese cuisine. With its expansive and authentic menu, Ichiza invites you to embark on a gastronomic adventure that highlights the flavors, artistry, and hospitality of Japan. Whether you're a seasoned Japanese cuisine enthusiast or a newcomer eager to explore, Ichiza promises an unforgettable dining experience in the heart of Las Vegas. Book your table today and immerse yourself in the exquisite world of Ichiza.