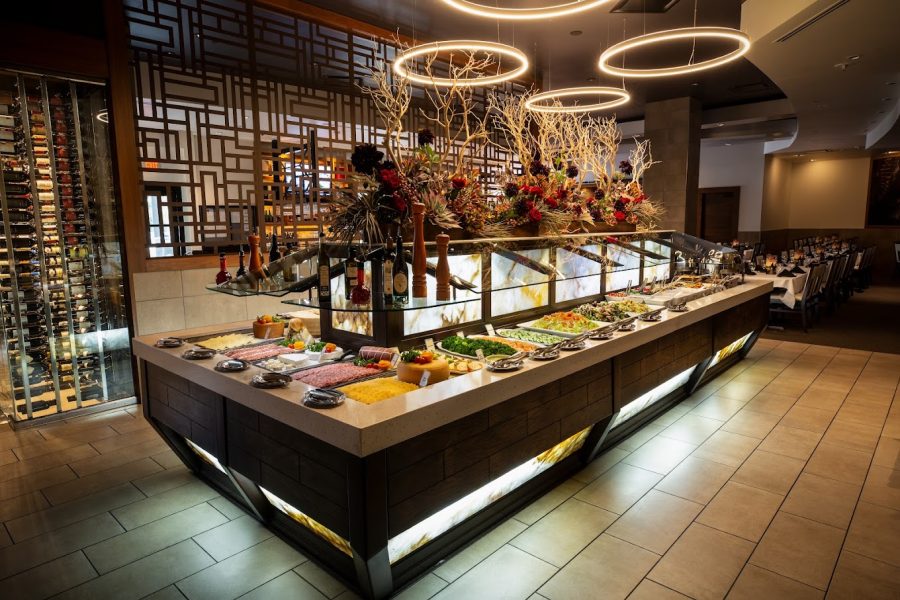 Galpão Gaucho Brazilian Steakhouse: A Tasty Culinary Journey to Brazil in Las Vegas
Introduction: Nestled in the heart of the vibrant Las Vegas Strip, Galpão Gaucho Brazilian Steakhouse stands as a culinary oasis, offering a truly authentic taste of Brazil's rich and diverse gastronomy. With its elegant ambiance, top-notch service, and an array of mouthwatering dishes, Galpão Gaucho has become a must-visit destination for food enthusiasts seeking an unforgettable dining experience.
Address and Contact Information:
3200 S Las Vegas Blvd Suite 1260,
Las Vegas, NV 89109
Galpão Gaucho Brazilian Steakhouse Phone: (702) 602-0384.
Website: https://galpaogauchousa.com/
Ambiance: Upon entering Galpão Gaucho, guests are transported to the rustic charm of Brazil's traditional gaucho culture. The warm and inviting atmosphere, accented by rustic wood and traditional Brazilian décor, creates the perfect setting for a memorable dining occasion. Whether you're celebrating a special event or simply looking to indulge in exceptional cuisine, Galpão Gaucho's ambiance sets the stage for an unforgettable experience.
Menu Highlights: 1. Rodízio Experience: Galpão Gaucho's rodízio-style dining is the heart of the culinary journey. Expertly trained gaucho chefs circulate the dining area, serving a tantalizing variety of skewered meats. From succulent picanha (top sirloin) to tender filet mignon, the meat offerings showcase the diverse flavors and cooking techniques of Brazilian barbecue.
2. Gourmet Salad Bar: Complementing the meat selection is the extensive gourmet salad bar. With an array of fresh vegetables, artisan cheeses, cured meats, and homemade Brazilian side dishes, guests can create their own personalized starters. The salad bar caters to a variety of dietary preferences, including vegetarian and vegan options.
3. Signature Cocktails: Galpão Gaucho boasts a carefully crafted cocktail menu that features both classic Brazilian beverages and innovative concoctions. Sip on a Caipirinha, Brazil's national cocktail, made with fresh limes, sugar, and cachaça, or explore the restaurant's unique twists on tropical cocktails.
4. Delectable Desserts: The culinary journey concludes with a delightful selection of Brazilian-inspired desserts. Indulge in the velvety Brigadeiro, a traditional chocolate truffle, or savor the passion fruit mousse for a burst of tropical flavor. These sweet treats are the perfect finale to a sensational meal.
5. Private Dining and Events: Galpão Gaucho offers private dining options for intimate gatherings, corporate events, and celebrations. With customizable menus and a dedicated events team, the restaurant ensures that every occasion is flawlessly executed and leaves a lasting impression.
Conclusion: Galpão Gaucho Brazilian Steakhouse stands as a beacon of Brazilian culinary excellence in the heart of Las Vegas. From its captivating ambiance to the mouthwatering rodízio experience and delectable desserts, the restaurant offers a genuine taste of Brazil's culinary heritage. Whether you're a local looking for an extraordinary dining experience or a visitor seeking to explore the flavors of Brazil, Galpão Gaucho is an exceptional destination that promises to satisfy all your senses.