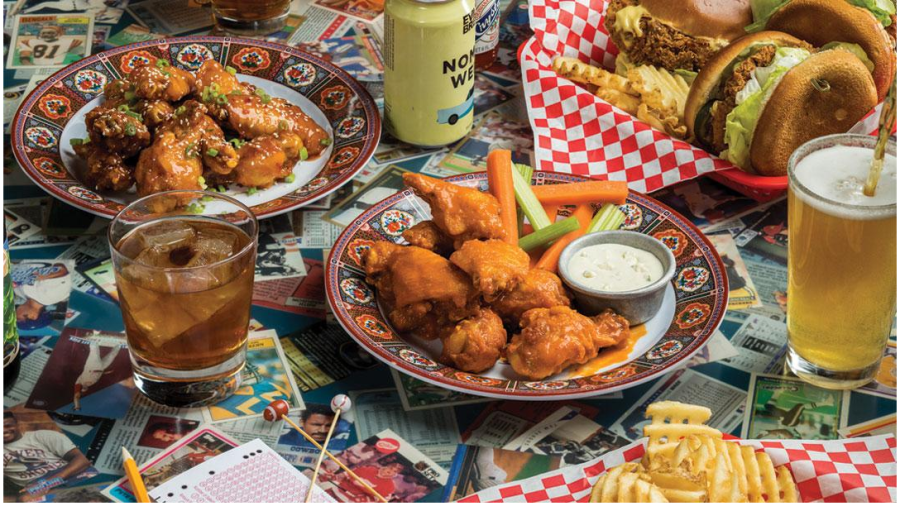 Moneyline Sports Bar & Book at Park MGM – A Premier Sports Destination in Las Vegas
Overview: Moneyline Sports Bar & Book is a premier sports bar and book located in the vibrant city of Las Vegas, specifically within the Park MGM resort. It caters to sports enthusiasts, offering a unique and immersive experience where guests can enjoy a wide range of sporting events, place bets on their favorite teams, indulge in delicious food and beverages, and soak in the lively atmosphere. Whether you're a passionate sports fan or simply looking for a fun-filled evening with friends, Moneyline Sports Bar & Book is the place to be.
Contact Information:
Address: 3770 S Las Vegas Blvd, Las Vegas, NV 89109
Phone: +1 (702) 730-7777
Hours of Operation:
Monday: 11:00 AM – 10:00 PM
Tuesday: 11:00 AM – 10:00 PM
Wednesday: 11:00 AM – 10:00 PM
Thursday: 11:00 AM – 10:00 PM
Friday: 11:00 AM – 12:00 AM
Saturday: 9:00 AM – 12:00 AM
Sunday: 9:00 AM – 10:00 PM
Atmosphere and Amenities: Moneyline Sports Bar & Book is designed to provide an exciting and immersive environment for sports enthusiasts. The venue features a modern and stylish interior, with comfortable seating arrangements that allow guests to relax and enjoy the games. The bar area is spacious and well-stocked, offering a wide selection of beverages, including an impressive assortment of craft beers, signature cocktails, and fine wines.
The bar is equipped with numerous high-definition screens strategically placed throughout the venue, ensuring that guests never miss a moment of the action. The state-of-the-art audio system enhances the viewing experience, providing clear and immersive sound. The venue also features a betting counter where guests can place wagers on various sports events.
Menu Highlights: The culinary offerings at Moneyline Sports Bar & Book are sure to satisfy every palate. The menu features an array of delectable dishes crafted by talented chefs, ensuring a memorable dining experience. Some of the highlights include:
Moneyline Nachos: A generous portion of crispy tortilla chips loaded with melted cheese, black beans, jalapeños, sour cream, pico de gallo, and guacamole. Add your choice of grilled chicken or beef for an extra kick.
Buffalo Wings: Tender chicken wings tossed in your choice of classic buffalo, honey BBQ, or spicy chipotle sauce. Served with celery sticks and blue cheese dressing.
Moneyline Burger: A juicy grilled burger topped with cheddar cheese, crispy bacon, lettuce, tomato, pickles, and a tangy special sauce. Served with a side of seasoned fries.
BBQ Pulled Pork Sliders: Slow-cooked pulled pork smothered in tangy barbecue sauce and served on mini brioche buns. Accompanied by coleslaw for a refreshing contrast of flavors.
Margherita Pizza: A thin and crispy pizza crust topped with fresh tomatoes, mozzarella cheese, basil, and a drizzle of olive oil. A vegetarian delight that is both flavorful and satisfying.
Additional Offerings: In addition to the delectable food and thrilling sports experience, Moneyline Sports Bar & Book offers various promotions and events throughout the year. These may include happy hour specials, game-day packages, viewing parties, and guest appearances by sports personalities. Be sure to check the website or contact the venue directly for updated information on upcoming events.
Whether you're seeking a vibrant sports bar atmosphere, a place to watch your favorite team, or a spot to indulge in delicious food and drinks, Moneyline Sports Bar & Book at Park MGM is a must-visit destination in Las Vegas. Its combination of excellent service, immersive sports experience, and delectable menu offerings make it a top choice for locals and visitors alike.