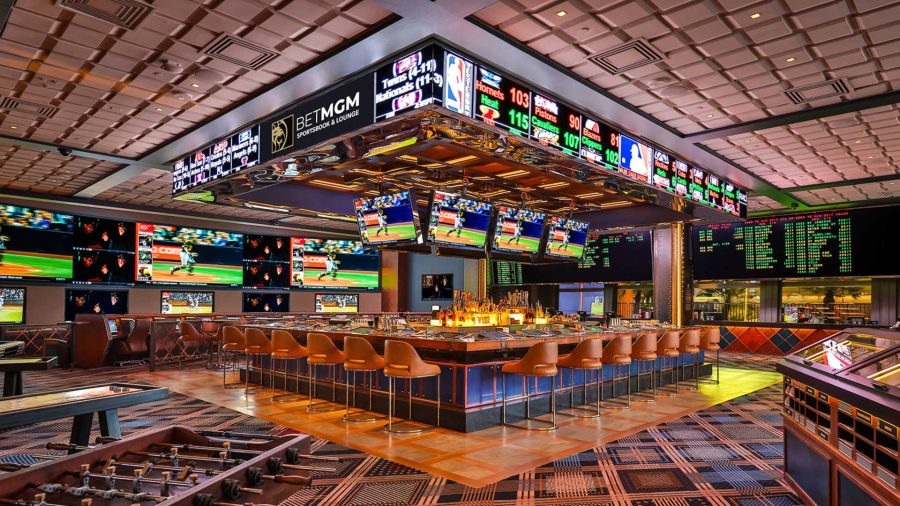 Title: Cosmopolitan Race & Sports Book: A Premier Destination for Sports and Gaming Enthusiasts in Las Vegas
Introduction: The Cosmopolitan Race & Sports Book stands as a premier establishment within the vibrant city of Las Vegas, offering an unparalleled experience for sports enthusiasts and gaming aficionados alike. Nestled within the luxurious Cosmopolitan of Las Vegas resort, this renowned venue combines state-of-the-art technology, exceptional amenities, and a captivating atmosphere, making it a must-visit destination for those seeking a thrilling and immersive betting experience.
Location and Atmosphere: Situated in the heart of the Las Vegas Strip, the Cosmopolitan Race & Sports Book boasts an enviable location, providing guests with easy access to world-class entertainment, dining, and nightlife options. The sportsbook itself features a spacious and stylish design, with modern decor and comfortable seating arrangements. The vibrant ambiance, combined with multiple large high-definition screens broadcasting live sporting events, creates an electric atmosphere that heightens the excitement of every wager.
Technology and Facilities: The Cosmopolitan Race & Sports Book is equipped with cutting-edge technology to enhance the betting experience of its patrons. The venue features a vast array of individual betting stations equipped with personal high-definition screens, allowing guests to monitor multiple games simultaneously. The integration of advanced betting software ensures quick and seamless wagering, with real-time updates and a user-friendly interface.
For those seeking a more intimate and exclusive experience, private VIP booths with personalized screens and dedicated attendants are available, catering to the needs of discerning guests. Additionally, comfortable lounge areas and cocktail service further enhance the overall experience, providing a perfect balance of comfort and excitement.
Sports Betting Offerings: The Cosmopolitan Race & Sports Book offers an extensive range of sports betting options to cater to diverse preferences. Guests can place bets on major professional leagues such as the NFL, NBA, MLB, NHL, and MLS, as well as college sports and international competitions. A wide variety of bet types are available, including straight bets, parlays, teasers, futures, and prop bets, providing ample opportunities for strategic wagering.
In addition to traditional sports betting, the Cosmopolitan Race & Sports Book also offers an array of unique betting opportunities, including in-play wagering and live betting. This allows guests to place bets during the course of a game or event, amplifying the excitement and engagement of the overall experience.
Race Betting: Beyond sports, the Cosmopolitan Race & Sports Book features an extensive offering of horse racing betting options. Patrons can enjoy simulcast wagering on races from renowned tracks around the world. The venue provides comprehensive race information, including past performances, jockey and trainer statistics, and track conditions, empowering bettors with the necessary tools to make informed decisions.
Promotions and Events: To reward its loyal patrons, the Cosmopolitan Race & Sports Book frequently offers a range of promotions and bonuses, including free bets, enhanced odds, and exclusive VIP experiences. These promotions enhance the value of the betting experience and provide additional excitement for visitors.
Furthermore, the venue hosts various special events throughout the year, including viewing parties for major sporting events like the Super Bowl, March Madness, and the World Series. These events create a festive atmosphere, offering guests the opportunity to enjoy the thrill of the game surrounded by fellow sports enthusiasts.
Conclusion: The Cosmopolitan Race & Sports Book stands as an unparalleled destination for sports and gaming enthusiasts in Las Vegas. With its prime location, state-of-the-art technology, diverse betting options, and exceptional customer service, it provides a comprehensive and immersive experience for all visitors. Whether you are a seasoned bettor or a casual fan, the Cosmopolitan Race & Sports Book is an ideal venue to indulge in the thrill of sports betting and create lasting memories in the entertainment capital of the world.