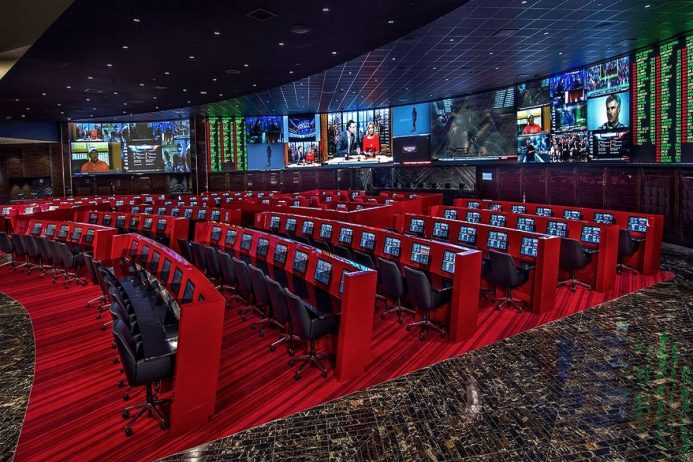 Title: The Venetian Sportsbook in Las Vegas: A Comprehensive Profile
Introduction: The Venetian Sportsbook, located in the heart of the famous Las Vegas Strip, is a premier destination for sports enthusiasts and bettors alike. Part of the renowned Venetian Resort complex, this state-of-the-art sportsbook offers a luxurious and immersive experience, combining the excitement of sports with the grandeur of Italian-inspired architecture. This profile provides an extensive overview of the Venetian Sportsbook, covering its history, amenities, betting options, technology, and unique features.
History: The Venetian Sportsbook opened its doors in 1999 as part of the larger Venetian Resort complex, which is owned and operated by Las Vegas Sands Corporation. The sportsbook has since established itself as a top destination for sports betting enthusiasts, providing an upscale and immersive experience.
Location and Ambiance: Situated on the casino floor, the Venetian Sportsbook boasts a prime location within the resort. Upon entering, visitors are greeted by a spacious and vibrant environment, adorned with multiple large high-definition screens, comfortable seating, and a lively atmosphere that captures the essence of sports entertainment.
Amenities: 3.1 Seating: The sportsbook offers a variety of seating options, including plush leather chairs, couches, and bar stools. Additionally, there are private VIP areas available for those seeking a more exclusive experience.
3.2 Food and Beverages: Adjacent to the sportsbook, visitors can enjoy a range of dining options, from casual eateries to high-end restaurants. Full-service bars conveniently offer a wide selection of beverages, including signature cocktails and craft beers.
3.3 Nearby Casino: Being part of the Venetian Resort complex, the sportsbook allows bettors to easily access the casino floor and enjoy an array of table games, slot machines, and other entertainment options.
Betting Options: 4.1 Sports Coverage: The Venetian Sportsbook provides an extensive selection of sports to bet on, encompassing major professional leagues (NFL, NBA, MLB, NHL), international competitions (soccer, tennis, golf), collegiate sports, and more.
4.2 Wagering Types: The sportsbook caters to different betting preferences, offering a wide range of wagering options, including moneyline bets, point spreads, totals (over/under), parlays, teasers, futures, and proposition bets.
4.3 Horse Racing: In addition to traditional sports betting, the Venetian Sportsbook features a dedicated area for horse racing enthusiasts, providing simulcast feeds from prominent tracks around the world.
Technology and Screens: The Venetian Sportsbook showcases cutting-edge technology to enhance the betting experience. The sportsbook is equipped with numerous large high-definition screens, ensuring excellent visibility from every angle. These screens display real-time odds, scores, and a variety of sports events simultaneously.
Mobile Betting: To cater to modern bettors, the Venetian Sportsbook offers a mobile betting platform, allowing visitors to place bets from anywhere within the state of Nevada. The mobile app provides convenience and flexibility, enabling users to wager on a wide range of sports and bet types, as well as manage their accounts.
Promotions and Special Events: The Venetian Sportsbook regularly hosts promotions and special events, including viewing parties for major sporting events, celebrity appearances, and exclusive contests. These events add to the overall excitement and provide additional value for guests.
Legal Compliance and Responsible Gambling: The Venetian Sportsbook operates in compliance with Nevada gaming regulations and ensures responsible gambling practices. The staff is trained to assist and provide information about responsible gambling resources to individuals who may need support.
Conclusion: The Venetian Sportsbook in Las Vegas offers a world-class sports betting experience in an upscale and immersive setting. With its prime location, luxurious ambiance, extensive betting options, advanced technology, and convenient amenities, it has established itself as a premier destination for sports enthusiasts and bettors seeking an unforgettable experience on the Las Vegas Strip.