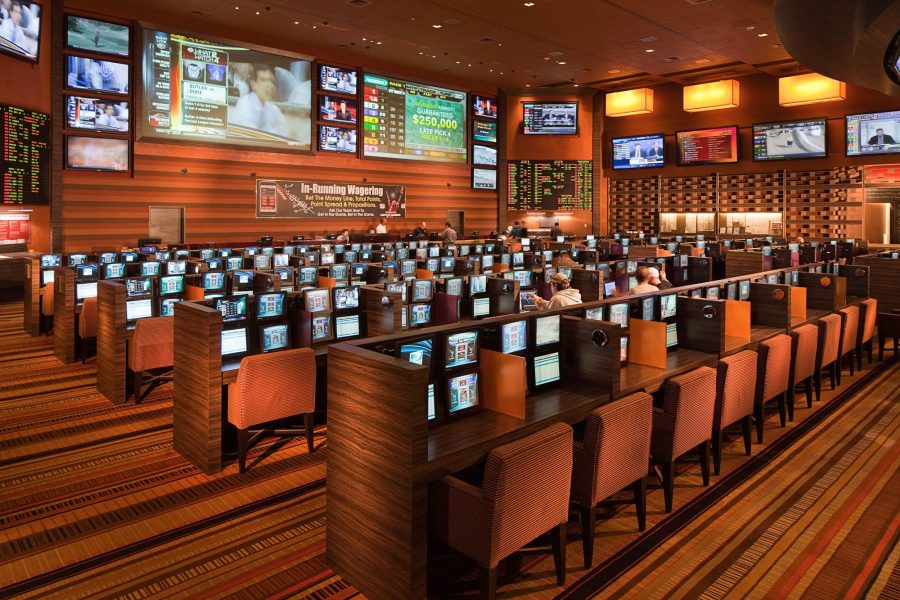 Title: M Hotel Sportsbook: The Ultimate Destination for Sports Betting in Las Vegas
Introduction: The M Hotel Sportsbook is a renowned and prestigious sports betting venue located in Las Vegas, Nevada. Situated within the luxurious M Resort Spa Casino, the sportsbook offers an unparalleled betting experience for sports enthusiasts and betting enthusiasts alike. This comprehensive profile will delve into the various aspects that make the M Hotel Sportsbook a top destination for sports betting in Vegas.
Location: The M Hotel Sportsbook is conveniently situated at the M Resort Spa Casino, located at 12300 Las Vegas Blvd South, Henderson, NV 89044. Its prime location provides easy access for both locals and tourists visiting Las Vegas.
Ambiance and Design: Upon entering the M Hotel Sportsbook, visitors are greeted by a stylish and contemporary design that exudes elegance. The sportsbook features comfortable seating arrangements, large high-definition screens, and state-of-the-art audio systems that create an immersive and vibrant atmosphere for sports enthusiasts. The layout is carefully designed to provide an optimal viewing experience, ensuring that every seat has a clear view of the screens and odds boards.
Betting Options: The M Hotel Sportsbook offers an extensive range of betting options, covering a wide variety of sports and events. Whether you're interested in major professional leagues like NFL, NBA, MLB, NHL, or college sports, or even international events like soccer, tennis, golf, and more, you'll find an array of betting markets to choose from. The sportsbook also provides an assortment of bet types, including moneyline, spread, totals, parlays, teasers, futures, and prop bets, allowing bettors to tailor their wagers to their preferences.
Technology and Amenities: The M Hotel Sportsbook is equipped with cutting-edge technology to enhance the betting experience. The sportsbook utilizes advanced betting software, ensuring seamless transactions, accurate odds, and up-to-the-minute updates on games and results. Additionally, the M Hotel Sportsbook features a mobile betting platform, allowing patrons to place bets conveniently from their smartphones or tablets.
For added convenience, the sportsbook offers a dedicated betting counter, self-service kiosks, and a VIP area for high-rollers. The knowledgeable and friendly staff are always available to assist with any inquiries or provide guidance on placing bets.
Promotions and Rewards: The M Hotel Sportsbook offers a range of promotions and rewards programs to enhance the betting experience for its patrons. These may include sign-up bonuses, free bets, enhanced odds, and exclusive access to special events. The sportsbook is known for its generous rewards program, where bettors can accumulate points that can be redeemed for various amenities and discounts within the M Resort Spa Casino.
Food and Beverage: To ensure a complete entertainment experience, the M Hotel Sportsbook provides an array of food and beverage options. Patrons can enjoy a diverse menu of delicious snacks, appetizers, and beverages while watching their favorite sporting events. The sportsbook features a dedicated bar area where guests can indulge in a wide selection of craft beers, cocktails, and non-alcoholic beverages.
Security and Responsible Gambling: The M Hotel Sportsbook places a strong emphasis on security and responsible gambling practices. The venue adheres to strict regulatory standards and employs robust security measures to ensure the safety and privacy of its patrons. Additionally, the sportsbook promotes responsible gambling by providing resources and assistance for those who may need support in managing their gambling activities.
Conclusion: The M Hotel Sportsbook stands out as a premier destination for sports betting in Las Vegas. With its luxurious ambiance, comprehensive betting options, advanced technology, and exceptional amenities, it offers a world-class betting experience for both casual and serious bettors. Whether you're a sports enthusiast looking to immerse yourself in the excitement of live games or a seasoned bettor seeking the best odds and betting markets, the M Hotel Sportsbook is a must-visit destination that guarantees an unforgettable sports betting experience.