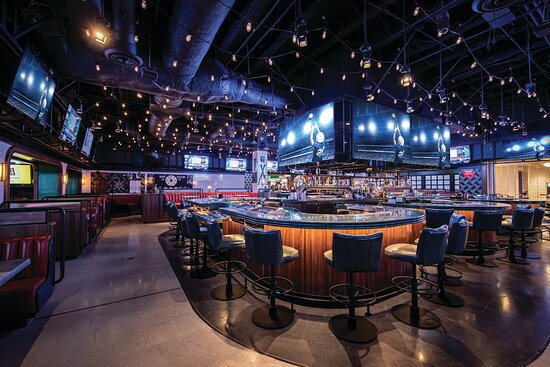 BetMGM Bellagio Sportsbook: An Exquisite Betting Experience in Las Vegas
Introduction: The BetMGM Bellagio Sportsbook is a premier destination for sports betting enthusiasts located in the heart of Las Vegas. Situated within the iconic Bellagio Resort and Casino, this world-class sportsbook offers a luxurious and immersive betting experience. With its state-of-the-art facilities, extensive wagering options, and upscale ambiance, BetMGM Bellagio is a must-visit destination for both seasoned bettors and newcomers alike.
Location and Ambiance: The BetMGM Bellagio Sportsbook is located on the casino floor of the Bellagio Resort and Casino, one of Las Vegas' most renowned luxury resorts. As you step into the sportsbook, you are greeted by a grand and elegant setting that exudes sophistication and class. The space features high ceilings, stylish furnishings, and a tasteful color scheme, creating an atmosphere of opulence and comfort.
Seating and Viewing Experience: The sportsbook boasts a spacious layout, accommodating a large number of patrons without compromising on comfort or sightlines. Plush seating arrangements with comfortable chairs and individual monitors provide an optimal viewing experience for every guest. Whether you prefer to watch the games on the massive video walls or on your personal screen, you'll have no trouble keeping up with the action from anywhere in the sportsbook.
Betting Options: BetMGM Bellagio Sportsbook offers an extensive range of betting options to cater to the diverse interests of its customers. You can wager on a wide variety of sports, including but not limited to:
Major professional leagues (NFL, NBA, MLB, NHL)
College sports (NCAA basketball and football)
Soccer (including international leagues and tournaments)
Tennis, golf, and motorsports
Boxing, MMA, and other combat sports
Horse racing
In addition to traditional moneyline, point spread, and over/under bets, BetMGM Bellagio also offers an array of prop bets, futures bets, and live in-game betting options. The sportsbook utilizes cutting-edge technology to ensure seamless and efficient betting, allowing you to place your wagers quickly and conveniently.
VIP Experience and Amenities: For those seeking an elevated experience, BetMGM Bellagio offers a VIP section with exclusive perks and amenities. The VIP area provides a more private and intimate atmosphere, with premium seating options, personal attendants, and dedicated betting windows. Additionally, VIP guests have access to an assortment of complimentary food and beverage offerings, enhancing the overall luxury experience.
Mobile Betting: BetMGM Bellagio Sportsbook also offers a mobile betting platform, allowing guests to place their bets from anywhere within the state of Nevada. The BetMGM mobile app provides a seamless interface, enabling users to browse the available betting options, make selections, and manage their accounts with ease. This feature is particularly advantageous for individuals who prefer the convenience of betting on the go.
Promotions and Rewards: BetMGM Bellagio Sportsbook provides various promotions and rewards programs to enhance the overall betting experience. These may include sign-up bonuses, free bets, odds boosts, and special promotions tied to specific sporting events. Additionally, guests can take advantage of the M life Rewards program, which offers exclusive benefits and perks across the entire MGM Resorts portfolio.
Conclusion: The BetMGM Bellagio Sportsbook is a jewel in the crown of Las Vegas' sports betting scene. With its luxurious setting, comprehensive betting options, and exceptional service, it provides an unparalleled experience for sports enthusiasts. Whether you're a seasoned bettor or just starting to explore the world of sports gambling, a visit to the BetMGM Bellagio Sportsbook is sure to leave you captivated and eager to return for more thrilling moments of sports wagering.