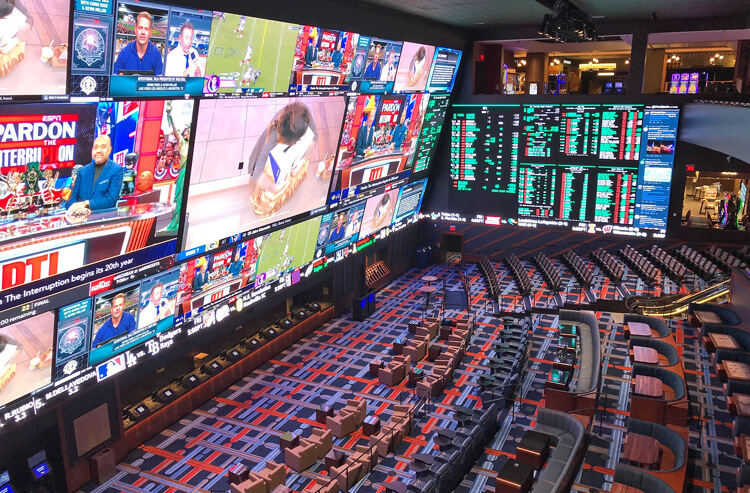 Circa Sportsbook – Extensive Profile
Introduction: The Circa Sportsbook is an exceptional sports betting destination nestled in the heart of downtown Las Vegas, Nevada. As an integral part of the magnificent Circa Resort & Casino, this state-of-the-art sportsbook offers a remarkable and immersive experience for sports enthusiasts and bettors alike. In this detailed profile, we will provide you with comprehensive information on the address, hours of operation, contact details, and exciting betting highlights that make Circa Sportsbook a premier choice for sports betting enthusiasts.
Address: Circa Sportsbook is conveniently located at: 8 Fremont Street Las Vegas, NV 89101 United States
Hours of Operation: Circa Sportsbook ensures that sports bettors have ample opportunities to indulge in their passion by operating daily with extended hours. The typical hours of operation are as follows:
Monday: Open 24 hours
Tuesday: Open 24 hours
Wednesday: Open 24 hours
Thursday: Open 24 hours
Friday: Open 24 hours
Saturday: Open 24 hours
Sunday: Open 24 hours
Please note that operating hours are subject to change, especially during special events, holidays, or unforeseen circumstances. It is recommended to check the official Circa Resort & Casino website or contact the sportsbook directly for the most up-to-date information on operating hours.
Contact Information: For any inquiries, reservations, or general information, you can reach out to the Circa Sportsbook using the following contact details:
Do not hesitate to contact the sportsbook through these channels for any questions or assistance you may require. The dedicated and knowledgeable staff at Circa Sportsbook is always ready to provide exceptional service.
Betting Highlights: Circa Sportsbook is renowned for its extensive range of betting options and exciting features that cater to the diverse preferences of sports bettors. Here are some notable highlights of Circa Sportsbook:
Wide Variety of Betting Markets: Circa Sportsbook covers a vast array of sports, including major leagues such as football, basketball, baseball, hockey, soccer, golf, tennis, and more. Additionally, they offer betting opportunities for niche sports and international events, ensuring that there is something for every sports enthusiast.
Cutting-Edge Technology: The sportsbook boasts state-of-the-art technology that enhances the overall betting experience. With large, high-definition screens displaying live games and real-time odds, you can stay fully engaged and make well-informed wagers.
Million-Dollar Contests: Circa Sportsbook is known for its highly anticipated and lucrative contests that provide the chance to win significant cash prizes. Notable examples include the popular "Circa Million" and "Circa Survivor" contests, which attract participants from across the country and add an extra layer of excitement to your sports betting experience.
Comfortable Stadium-Style Seating: At Circa Sportsbook, you can enjoy the games in ultimate comfort with their stadium-style seating. Plush leather chairs and individual screens ensure a luxurious and personalized betting environment where you can immerse yourself in the action.
Convenient Mobile Betting App: Circa Sportsbook offers a user-friendly mobile betting app that allows patrons to place wagers conveniently from anywhere within the state of Nevada. The app provides access to a comprehensive range of betting options, real-time odds updates, and secure transactions, providing flexibility and ease of use.
Special Events and Promotions: Circa Sportsbook frequently hosts special events and promotions to enhance the overall experience. These can include celebrity appearances, viewing parties for major sporting events, and exclusive betting offers that add an extra layer of excitement and entertainment to your visit.
VIP Service and Amenities: For those seeking an elevated and exclusive experience, Circa Sportsbook offers VIP services and amenities. This includes private viewing areas, dedicated hosts, personalized assistance, and access to premium amenities, ensuring that VIP patrons can enjoy a heightened level of comfort and convenience during their sports betting endeavors.
Conclusion: Circa Sportsbook, located at the heart of downtown Las Vegas, offers an extraordinary sports betting experience with its comprehensive betting markets, cutting-edge technology, million-dollar contests, luxurious seating, convenient mobile app, special events, and VIP services. Whether you're a seasoned bettor or a casual fan looking to engage in the thrill of sports betting, Circa Sportsbook provides an unparalleled environment where you can indulge in your passion for sports while enjoying exceptional service and amenities.