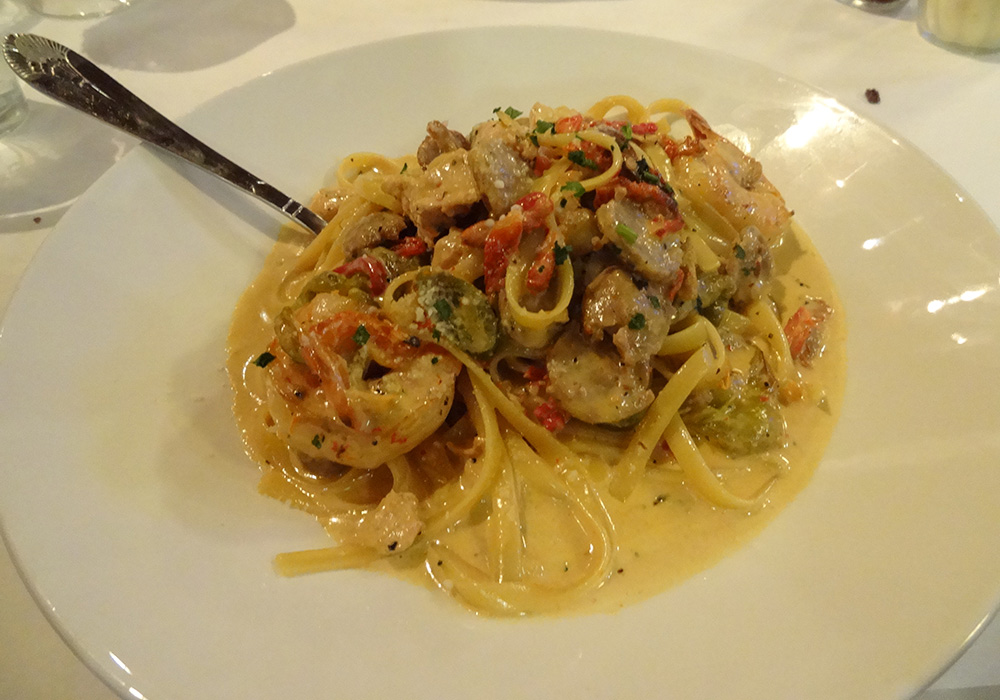 Nora's Italian Cuisine is a renowned Italian restaurant located in Las Vegas, Nevada. Established in 1991, Nora's has been serving authentic Italian dishes to locals and tourists alike for over three decades. With its charming atmosphere, exceptional service, and a menu that highlights the best of Italian cuisine, Nora's has become a beloved dining destination in the bustling city of Las Vegas.
History and Legacy: Nora's Italian Cuisine was founded by Nora and Mario Berti, a passionate couple with a deep love for Italian gastronomy. Originally from Naples, Italy, Nora and Mario brought their culinary expertise to Las Vegas, aiming to create an establishment that would transport guests to the heart of Italy through their food. Their dedication to quality and authenticity quickly earned them a loyal following and established Nora's as a go-to spot for Italian dining in Vegas.
Over the years, Nora's has garnered numerous accolades and recognition for its outstanding cuisine. The restaurant has been featured in renowned publications, such as Las Vegas Magazine and Las Vegas Weekly, consistently earning rave reviews for its traditional Italian fare and warm hospitality. Nora's has also been recognized with prestigious awards, including the Las Vegas Review-Journal's "Best Italian Restaurant" multiple times.
Ambiance and Decor: Nora's Italian Cuisine embraces a cozy and inviting ambiance, reminiscent of a traditional Italian trattoria. The interior features rustic elements, warm colors, and soft lighting, creating an intimate and welcoming atmosphere. The walls are adorned with vintage photographs and artwork that evoke the charm of Italian culture. The restaurant's layout includes comfortable seating arrangements, ensuring guests can enjoy their meals in a relaxed and convivial setting.
Culinary Excellence: The culinary experience at Nora's Italian Cuisine is a testament to the chefs' commitment to excellence. The menu showcases a wide array of classic Italian dishes, prepared with the finest and freshest ingredients available. From homemade pastas and wood-fired pizzas to succulent seafood and tender meats, Nora's offers a diverse selection that caters to every palate.
One of the standout features of Nora's is their dedication to preserving the authenticity of Italian cuisine. The chefs stay true to traditional recipes, utilizing age-old techniques to create flavors that transport diners to the streets of Italy. Additionally, the restaurant proudly supports local farmers and purveyors, sourcing seasonal and sustainable ingredients whenever possible.
Signature Dishes:
Lasagna alla Bolognese: Layers of delicate homemade pasta, rich Bolognese sauce, creamy béchamel, and a blend of Italian cheeses, baked to perfection.
Ossobuco: Tender veal shanks slow-cooked in a flavorful tomato and vegetable sauce, served with saffron risotto.
Ravioli di Aragosta: Lobster-filled ravioli bathed in a luscious tomato and vodka cream sauce, garnished with fresh herbs.
Wine Selection: Nora's Italian Cuisine boasts an extensive wine list, carefully curated to complement the flavors of the menu. Guests can choose from a diverse range of Italian varietals, including Chianti, Barolo, Brunello di Montalcino, and Prosecco. The knowledgeable sommeliers are always available to provide expert recommendations and help guests find the perfect pairing for their meal.
Private Events and Catering: Nora's Italian Cuisine offers private event and catering services, making it an ideal venue for special occasions. Whether it's a wedding reception, corporate gathering, or intimate family celebration, the restaurant provides customizable menus, attentive staff, and a charming setting to ensure a memorable experience.
Community Involvement: Nora's Italian Cuisine is deeply committed to giving back to the community. The restaurant actively participates in local charitable events, supports food drives, and sponsors initiatives that promote culinary education. Nora and Mario Berti are strong advocates for nurturing the culinary talents of the younger generation, often mentoring aspiring chefs and culinary students.
Conclusion: Nora's Italian Cuisine in Las Vegas has established itself as a culinary institution, beloved by locals and visitors seeking an authentic Italian dining experience. With its rich history, dedication to culinary excellence, inviting ambiance, and warm hospitality, Nora's continues to delight guests with its traditional flavors and timeless charm.