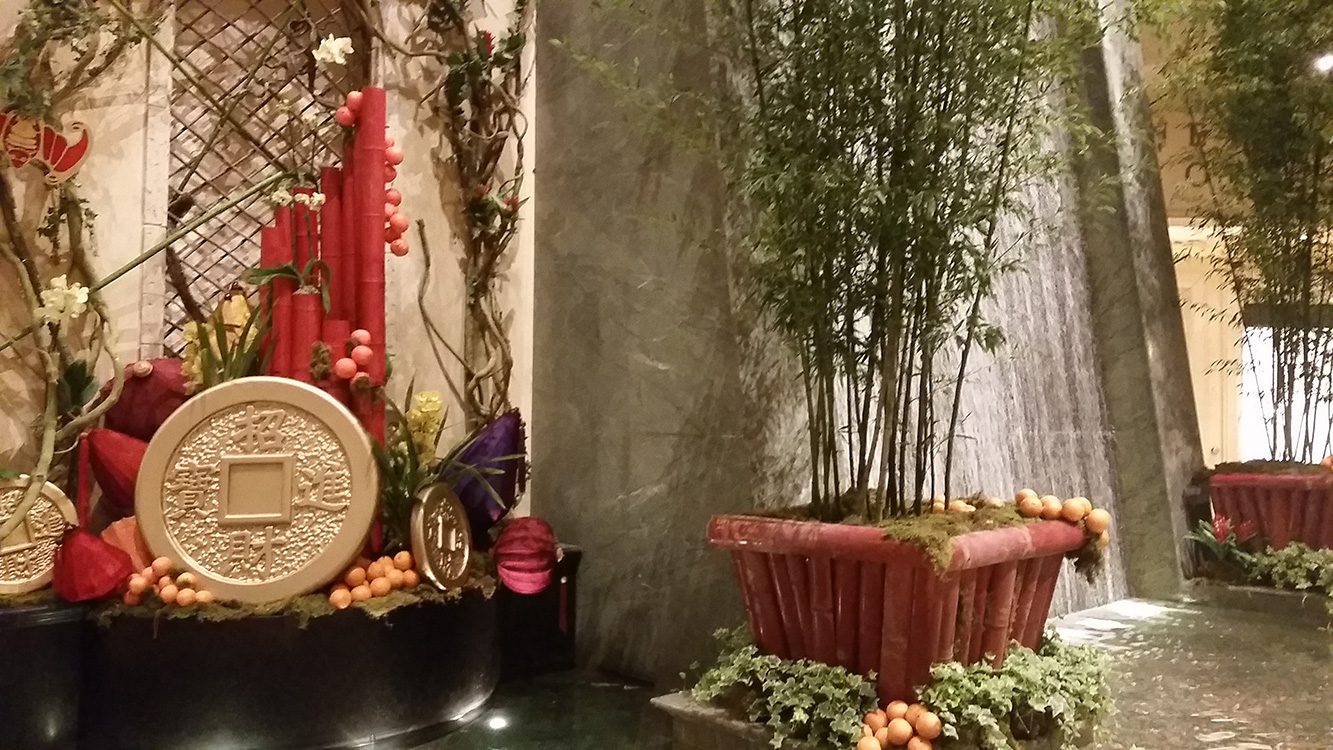 Sunday, January 4, 2015
There have been many 1-2 no limit holdem tables running every time I've walked into the Venetian poker room.
My table this night included three techy players from Sweden in town for the CES tech show.  One of them was clearly a poker novice and took his share of playful abuse from his two colleagues.  The trio struggled with English so they politely waited until we were between hands so they could hammer the rookie properly in Swedish.  The dealers persisted in their instructions that they speak English.  That rule clearly cramped their style because folks can clearly insult each other more effectively in their native tongue.
I wish rules enforcement was more consistent all over Las Vegas.  Although some extra latitude would have been fine for these happy Swedes, I do appreciate, more than most, that the dealers were enforcing rules.
By the way, the seasonal display changes in the corridor between Venetian and Palazzo are always interesting.  I've attached the photo above.