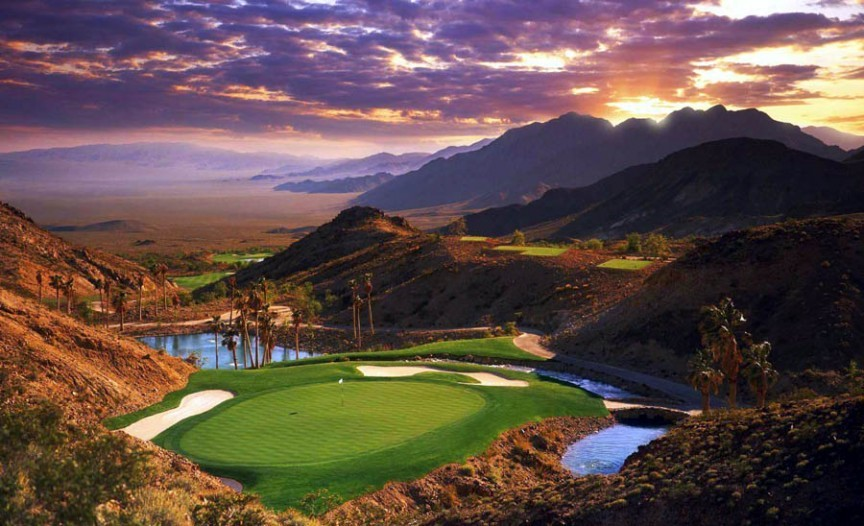 Rio Secco Golf Club: Where Golf Meets Luxury in Las Vegas
Address: Rio Secco Golf Club 2851 Grand Hills Dr Henderson, NV 89052
Phone Number: (702) 777-2400
Introduction: Nestled amidst the stunning landscapes of the Las Vegas Valley, the Rio Secco Golf Club stands as a golfer's paradise. This meticulously designed course, situated in Henderson, Nevada, is renowned for its challenging layout, breathtaking views, and a commitment to providing golf enthusiasts with an exceptional experience.
Course Overview: Spanning over 7,400 yards, Rio Secco offers a par-72 course that winds its way through the rugged terrain of the McCullough Mountains. Designed by the legendary golf course architect Rees Jones, this championship course is a true gem for both beginners and seasoned golfers. The club boasts a myriad of amenities and highlights that set it apart.
Scenic Beauty: One of Rio Secco's most captivating features is its scenic beauty. Players are treated to panoramic views of the Las Vegas Strip, Red Rock Canyon, and the serene desert landscape. The course's strategic placement allows golfers to experience a unique connection with the natural surroundings while enjoying a challenging round of golf.
Challenging Layout: Rio Secco's course is renowned for its challenging layout. The rugged terrain, undulating fairways, and strategically placed hazards demand precision and strategy from players. The signature hole, the par-3 12th, aptly named "H.O. Hole," requires golfers to navigate a dramatic 180-yard downhill tee shot over a desert arroyo to a well-guarded green.
World-Class Practice Facilities: Rio Secco Golf Club offers a state-of-the-art practice facility. Golfers can fine-tune their skills on the expansive driving range, practice putting greens, and the short game area. The club's dedicated team of golf professionals is available for private lessons and clinics to help golfers improve their game.
The Butch Harmon School of Golf: One of Rio Secco's most unique features is its association with the Butch Harmon School of Golf. Led by renowned golf instructor Butch Harmon and his team of experts, this world-class golf school offers personalized instruction for players of all skill levels. Whether you're a beginner looking to learn the fundamentals or a seasoned pro aiming to refine your game, the Butch Harmon School of Golf provides tailored coaching to help you reach your goals.
Dining and Events: The clubhouse at Rio Secco Golf Club offers a luxurious and inviting atmosphere. Golfers can unwind after their rounds at the 19th Hole, a sophisticated restaurant and bar, or on the scenic patio overlooking the 18th hole. The club also hosts weddings, corporate events, and special occasions in its beautifully appointed event spaces.
Membership Opportunities: Rio Secco Golf Club provides various membership options to cater to golfers' preferences. Members enjoy exclusive access to the course, practice facilities, and club events. Membership benefits may also include preferred tee times, special rates, and priority access to Butch Harmon School of Golf programs.
Visiting Rio Secco Golf Club: Located just a short drive from the Las Vegas Strip, Rio Secco Golf Club is easily accessible for visitors and locals alike. The club's commitment to providing exceptional service and a world-class golfing experience has earned it a reputation as one of the premier golf destinations in the Las Vegas area.
In conclusion, Rio Secco Golf Club in Las Vegas offers an unparalleled golfing experience, combining challenging play with breathtaking scenery and top-notch amenities. Whether you're a golf enthusiast seeking an exciting round of golf or a visitor looking to experience the finest in golfing luxury, Rio Secco stands ready to deliver a memorable experience that will leave you coming back for more.