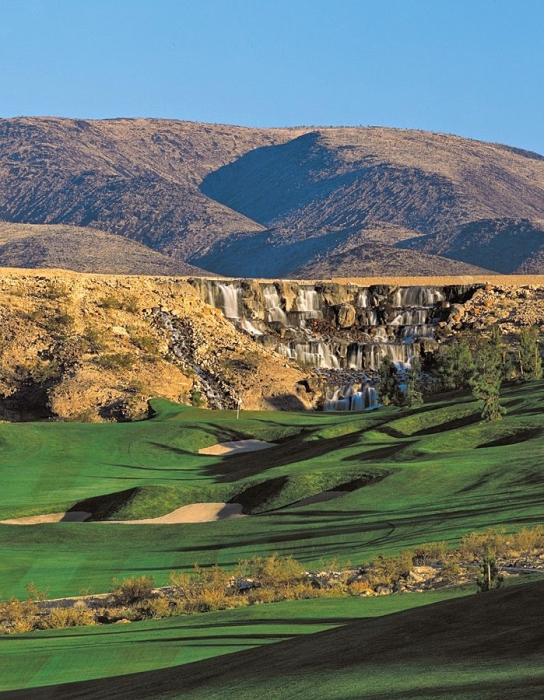 The Revere Golf Club: A Premier Golfing Destination in Henderson, Las Vegas
Introduction: Located in the picturesque foothills of Henderson, just a short drive from the glittering lights of the Las Vegas Strip, The Revere Golf Club stands as a testament to the allure of desert golfing at its finest. Offering a perfect blend of natural beauty, challenging layouts, and luxurious amenities, The Revere Golf Club has become a sought-after destination for both avid golfers and those seeking an unforgettable golfing experience. With two meticulously designed championship courses, breathtaking vistas, and a host of upscale amenities, The Revere Golf Club has earned its reputation as one of the premier golf resorts in the region.
Location and Contact Information:
Concord Course: An Elevation-Focused Challenge The Concord Course at The Revere Golf Club offers a unique golfing experience characterized by its elevation changes, dramatic desert landscapes, and strategically placed hazards. Designed by Billy Casper and Greg Nash, this 18-hole par-72 course spans over 7,000 yards and showcases a range of challenging holes that cater to golfers of varying skill levels.
Highlights of the Concord Course:
Elevation Changes: The course's most notable feature is its elevation changes, which create stunning panoramic views of the surrounding desert and the Las Vegas skyline. Golfers can expect uphill and downhill shots that require precise club selection and strategic shot placement.
Signature Hole: The 14th hole, often regarded as the signature hole of the Concord Course, challenges players with a long par-3 shot over a breathtaking desert ravine. The stunning views and demanding shot make it a memorable experience.
Challenging Layout: The course layout includes strategically positioned bunkers, water features, and undulating greens that demand both accuracy and creativity. The variety of challenges keeps golfers engaged throughout their round.
Practice Facilities: The Concord Course features top-notch practice facilities, including a driving range, putting greens, and chipping areas, providing players with ample opportunities to hone their skills before hitting the links.
Lexington Course: A Strategic Test of Skill Designed by renowned golf architect Arnold Palmer, the Lexington Course at The Revere Golf Club is another exceptional gem in the desert golf scene. This par-72, 18-hole course covers approximately 7,100 yards and offers a unique blend of natural beauty and strategic challenges that keep golfers coming back for more.
Highlights of the Lexington Course:
Strategic Design: The Lexington Course rewards golfers who think strategically and plan their shots carefully. The layout features well-placed bunkers, water hazards, and doglegs that demand precise shot placement and strategic course management.
Diverse Terrain: Players will encounter lush fairways, native desert vegetation, and expansive greens that showcase the natural beauty of the desert landscape. The course's diversity ensures a visually captivating and enjoyable round.
Signature Hole: The 16th hole, a challenging par-4, requires players to navigate a series of bunkers and water hazards. Its scenic beauty and demanding nature make it a memorable highlight of the Lexington Course.
Luxurious Clubhouse: After a round of golf, golfers can unwind in the elegant clubhouse, complete with a restaurant and bar offering panoramic views of the course and surrounding mountains. The clubhouse is also a popular venue for events and social gatherings.
Amenities and Services:
Pro Shop: The Revere Golf Club's pro shop is stocked with a wide range of golf equipment, apparel, and accessories from top brands, ensuring that players have everything they need for a successful round.
Practice Facilities: Both courses boast exceptional practice facilities, including driving ranges, putting greens, and short game areas, providing golfers with opportunities to refine their skills.
Dining Options: The Clubhouse Grill offers a variety of dining options, from casual fare to gourmet dishes, accompanied by breathtaking views of the golf courses and surrounding landscapes.
Event Hosting: The Revere Golf Club is a popular venue for weddings, corporate events, and other special occasions. Its picturesque setting and luxurious amenities create a memorable backdrop for any event.
Conclusion: A Desert Oasis for Golf Enthusiasts The Revere Golf Club in Henderson, near Las Vegas, is a true desert oasis for golf enthusiasts seeking an exceptional golfing experience. With its two meticulously designed championship courses, breathtaking views, and upscale amenities, The Revere Golf Club has rightfully earned its reputation as a premier destination for golfers of all skill levels. Whether it's conquering the elevation changes of the Concord Course or navigating the strategic challenges of the Lexington Course, every round at The Revere Golf Club promises to be a memorable and enjoyable adventure.