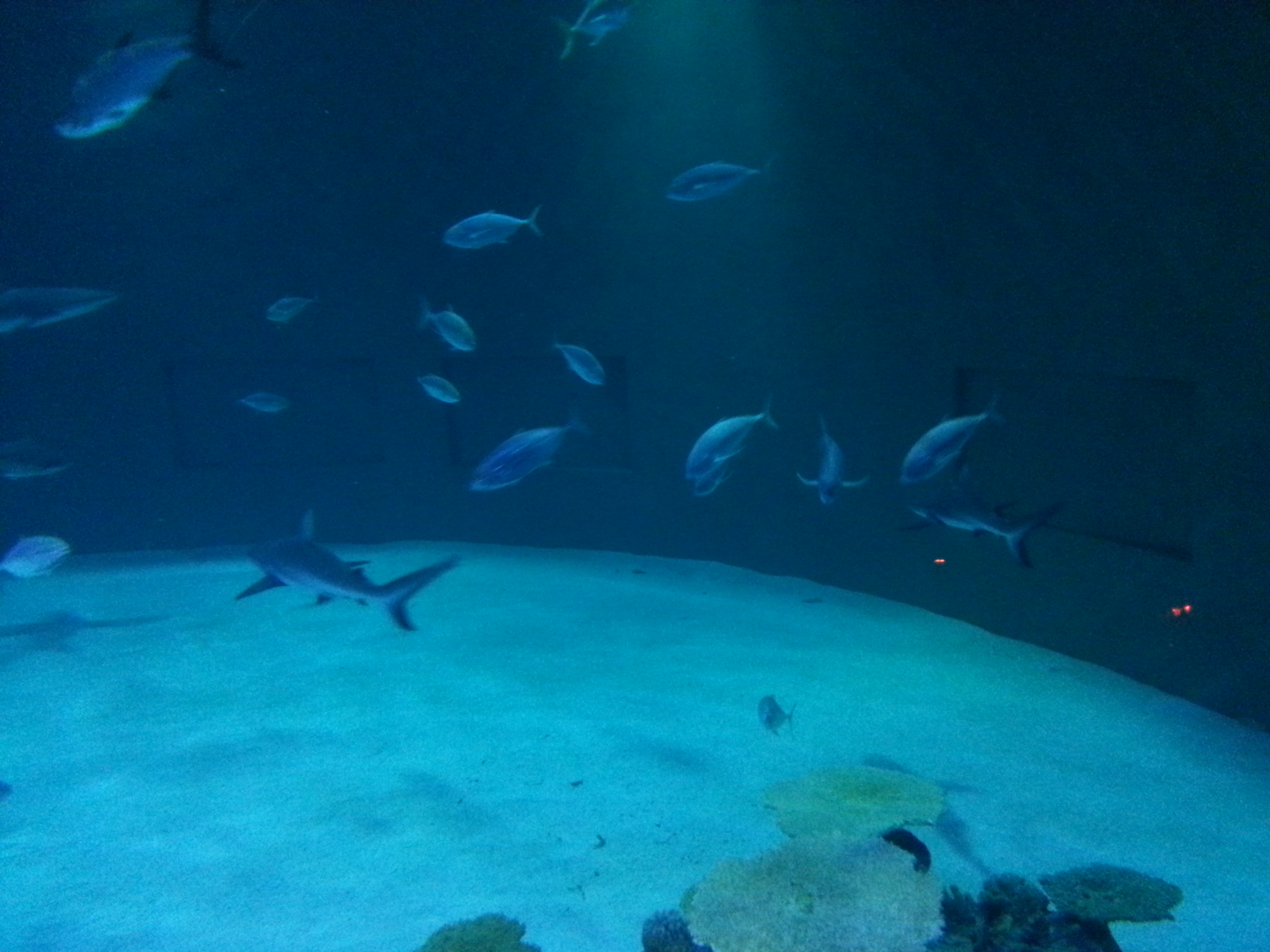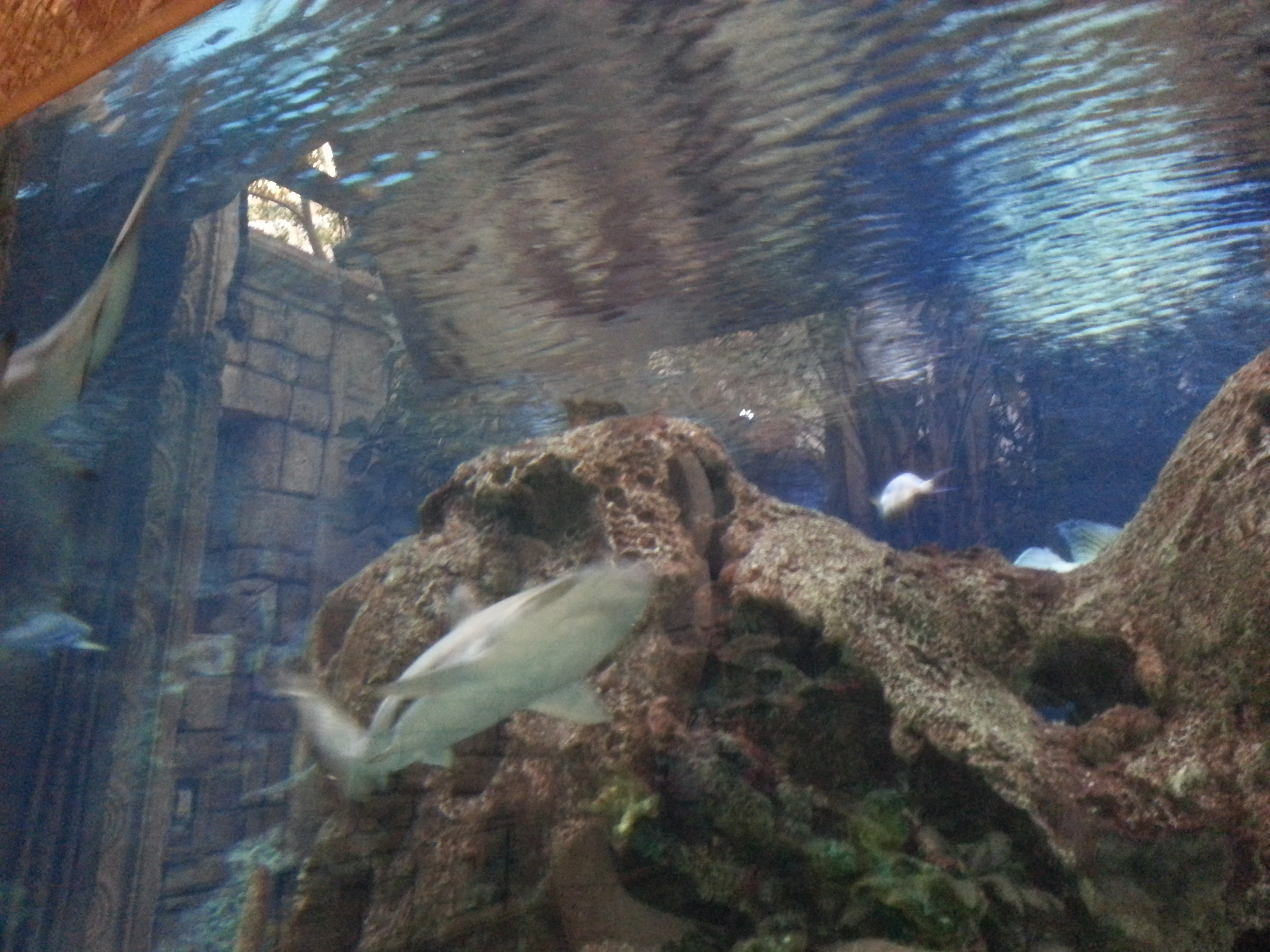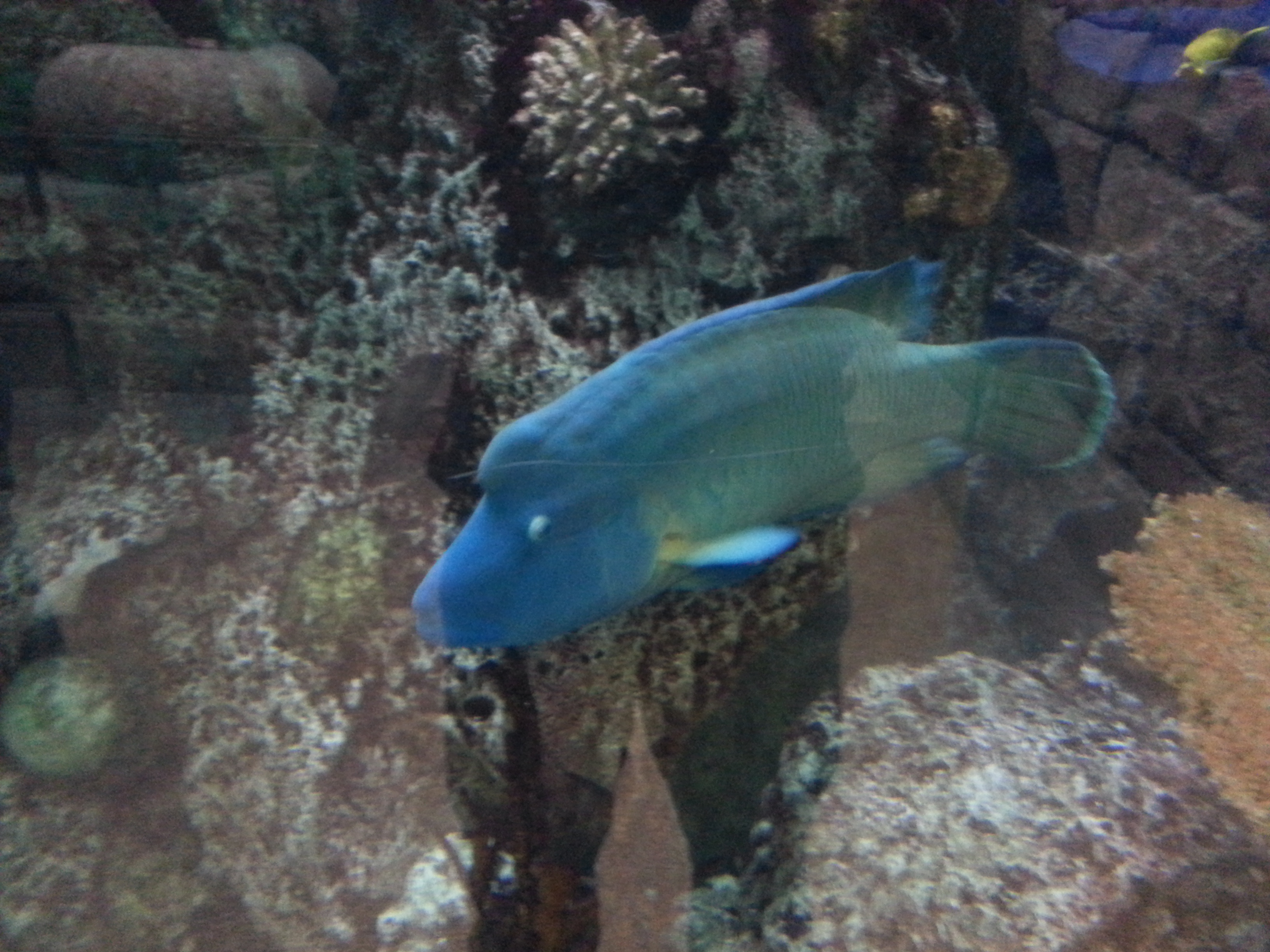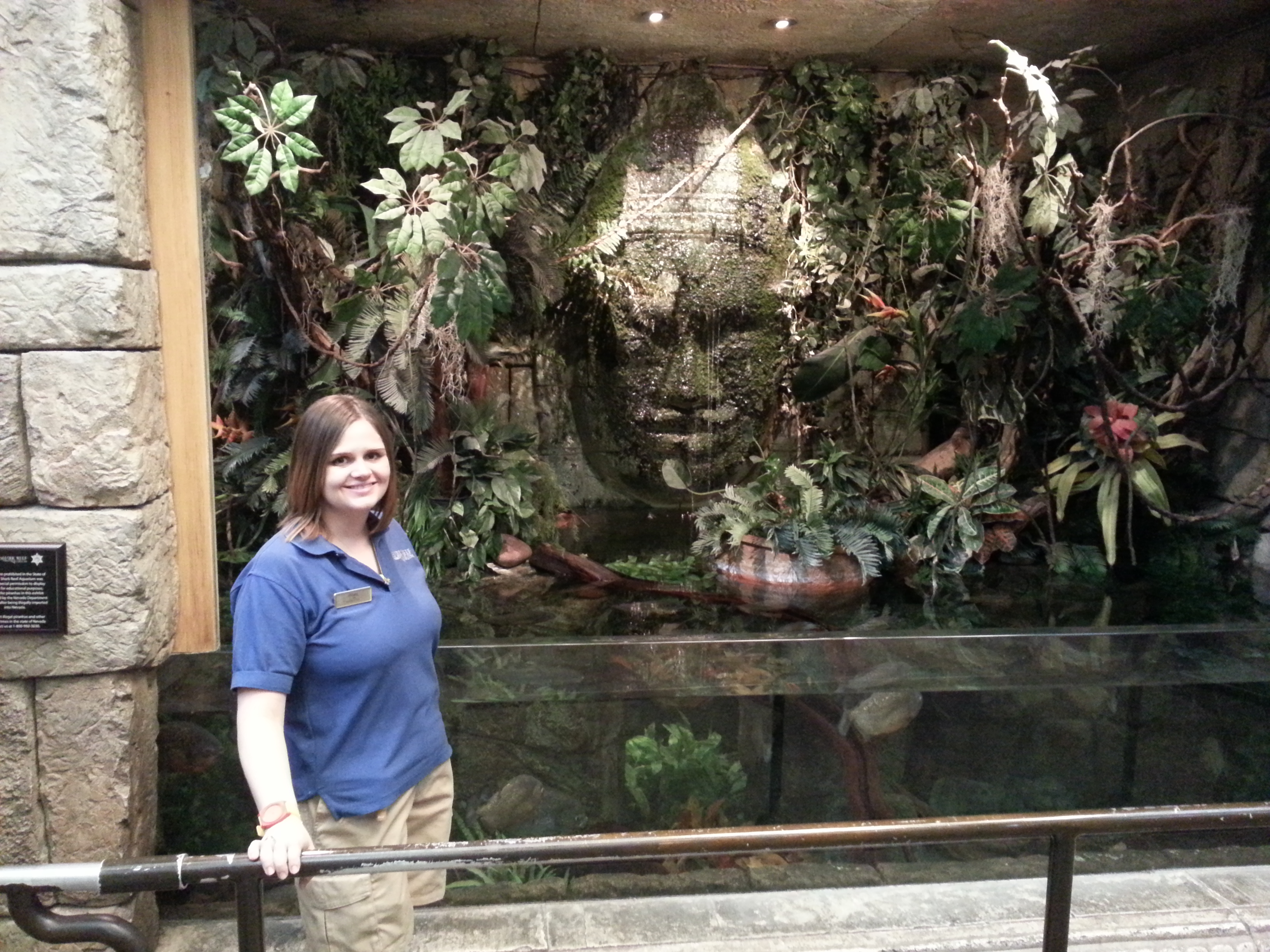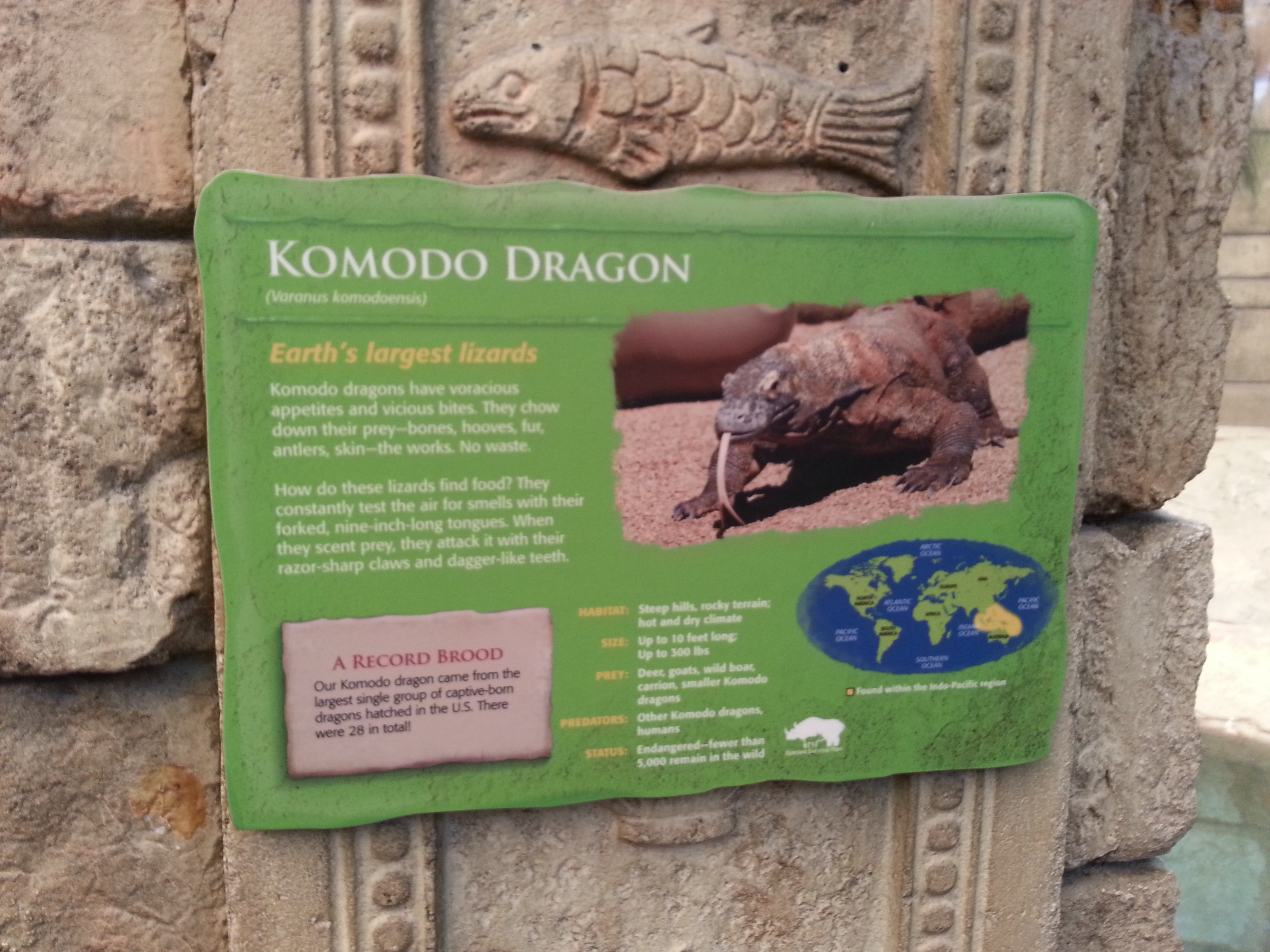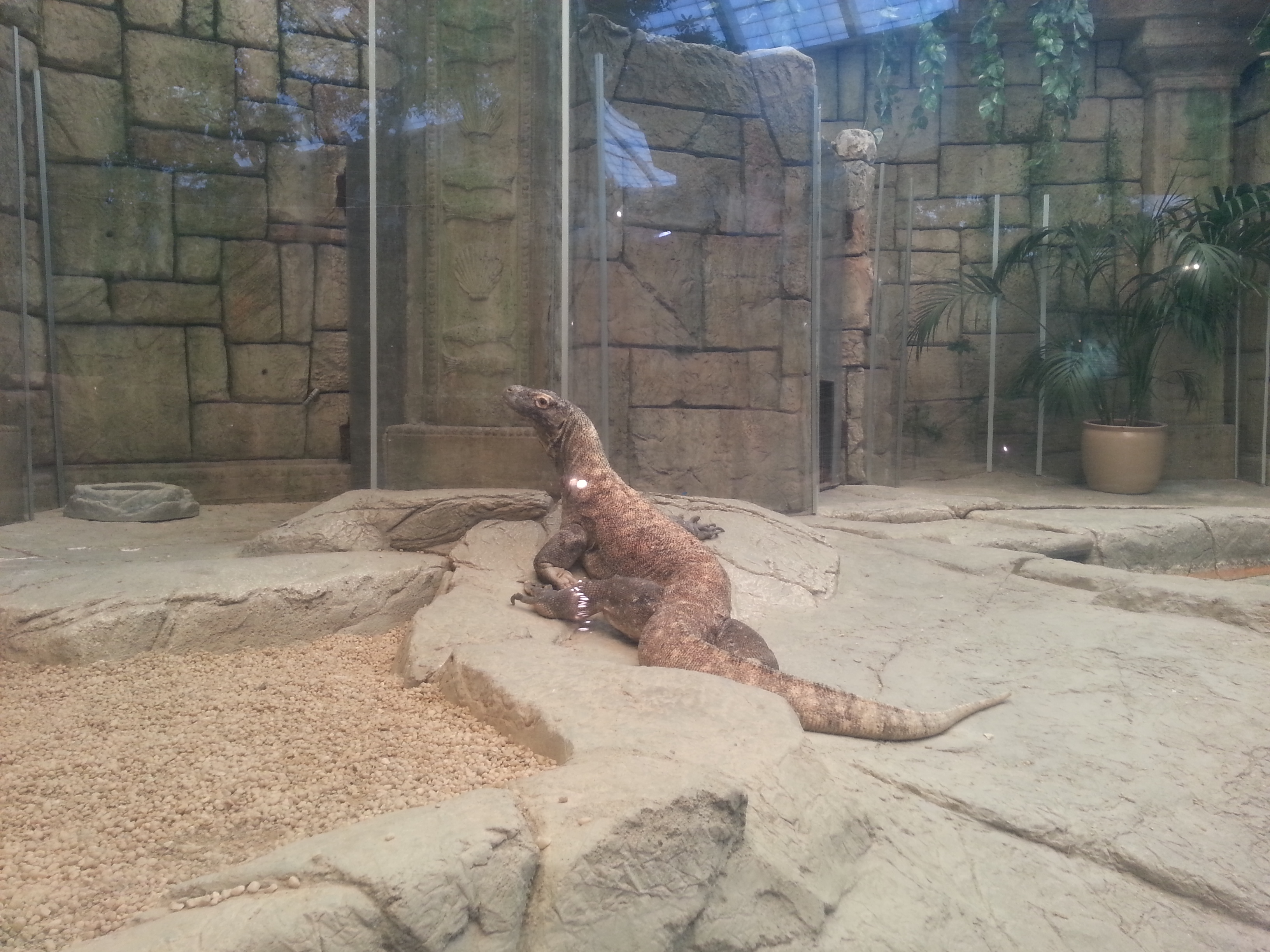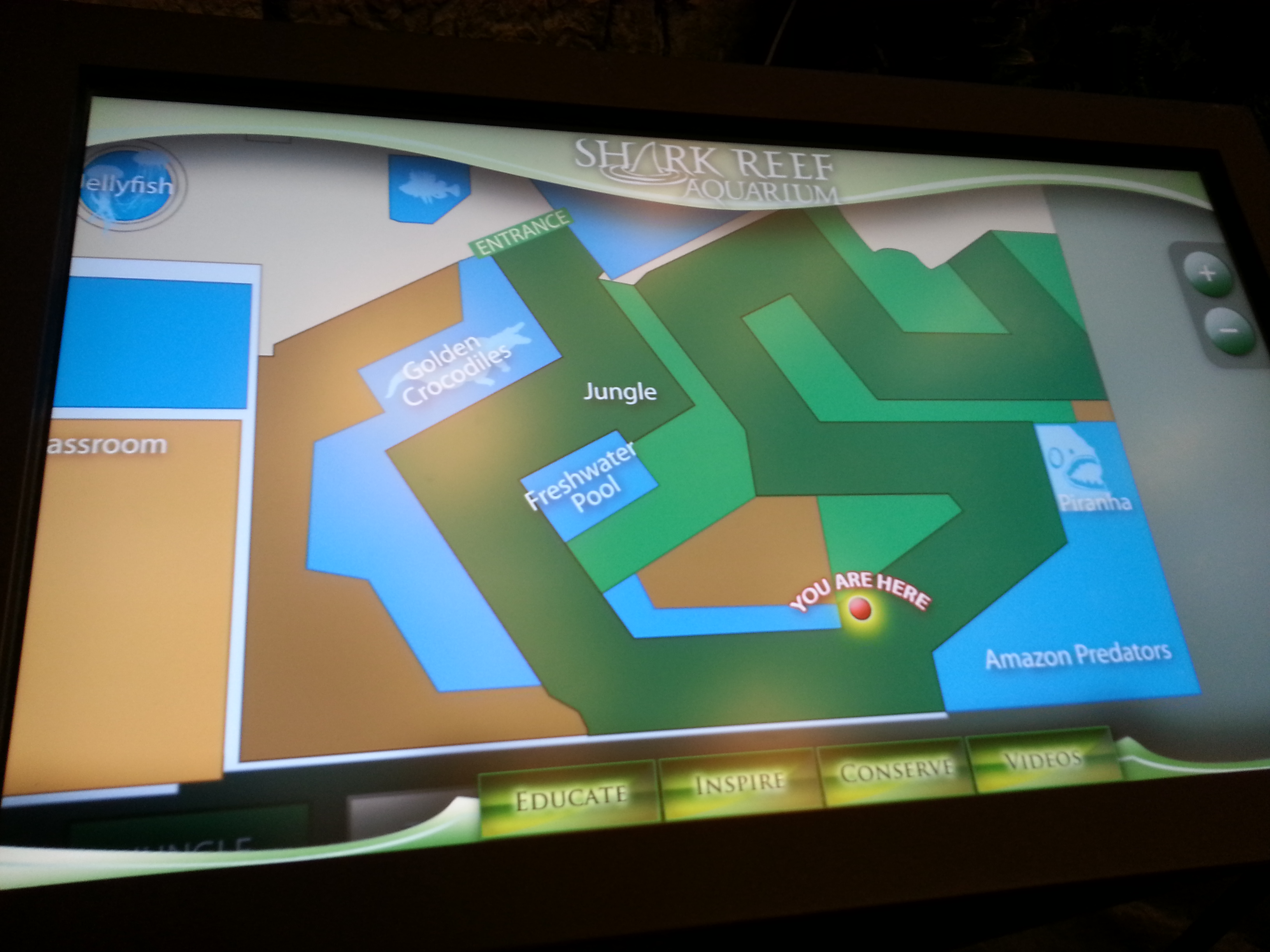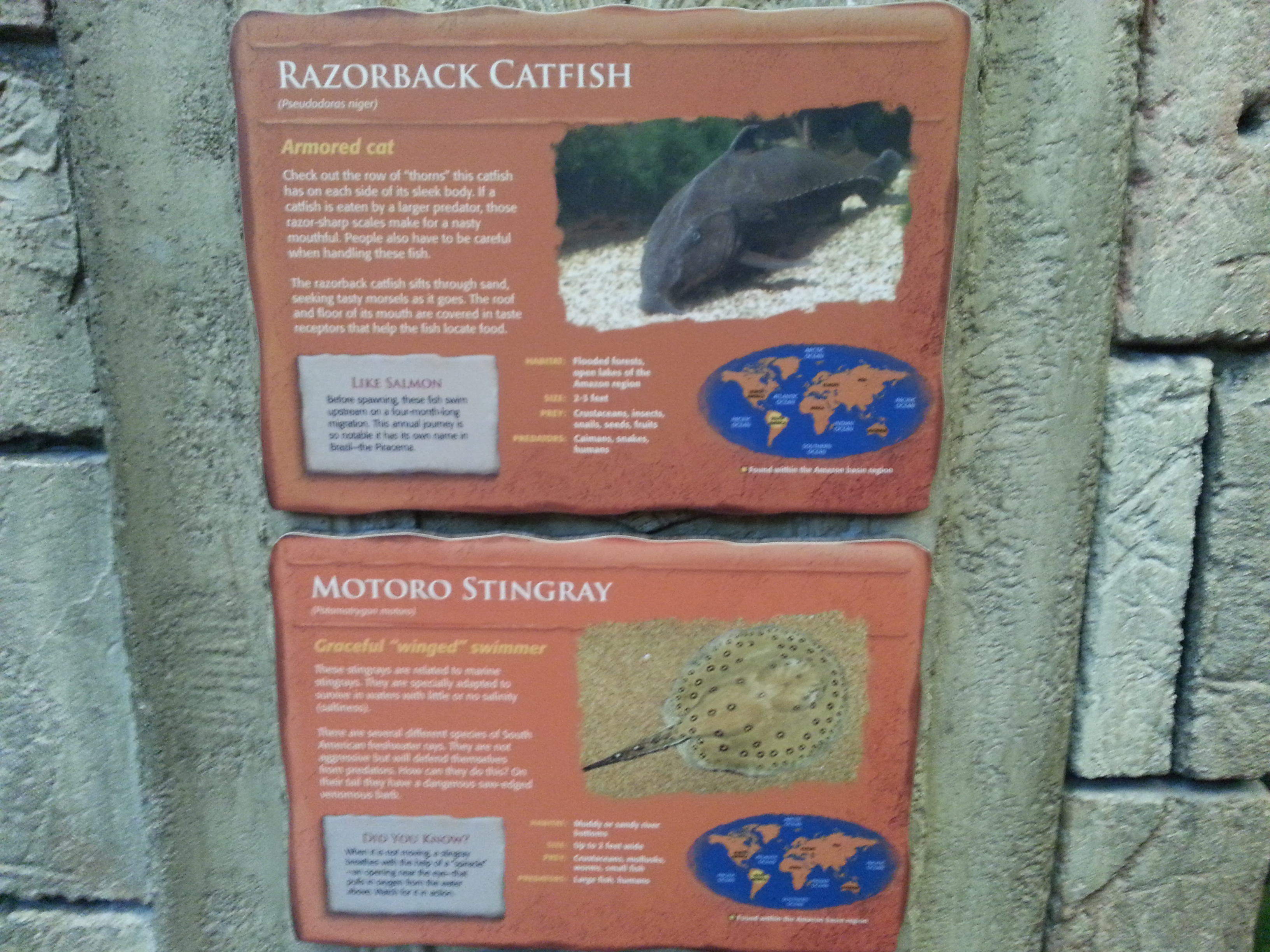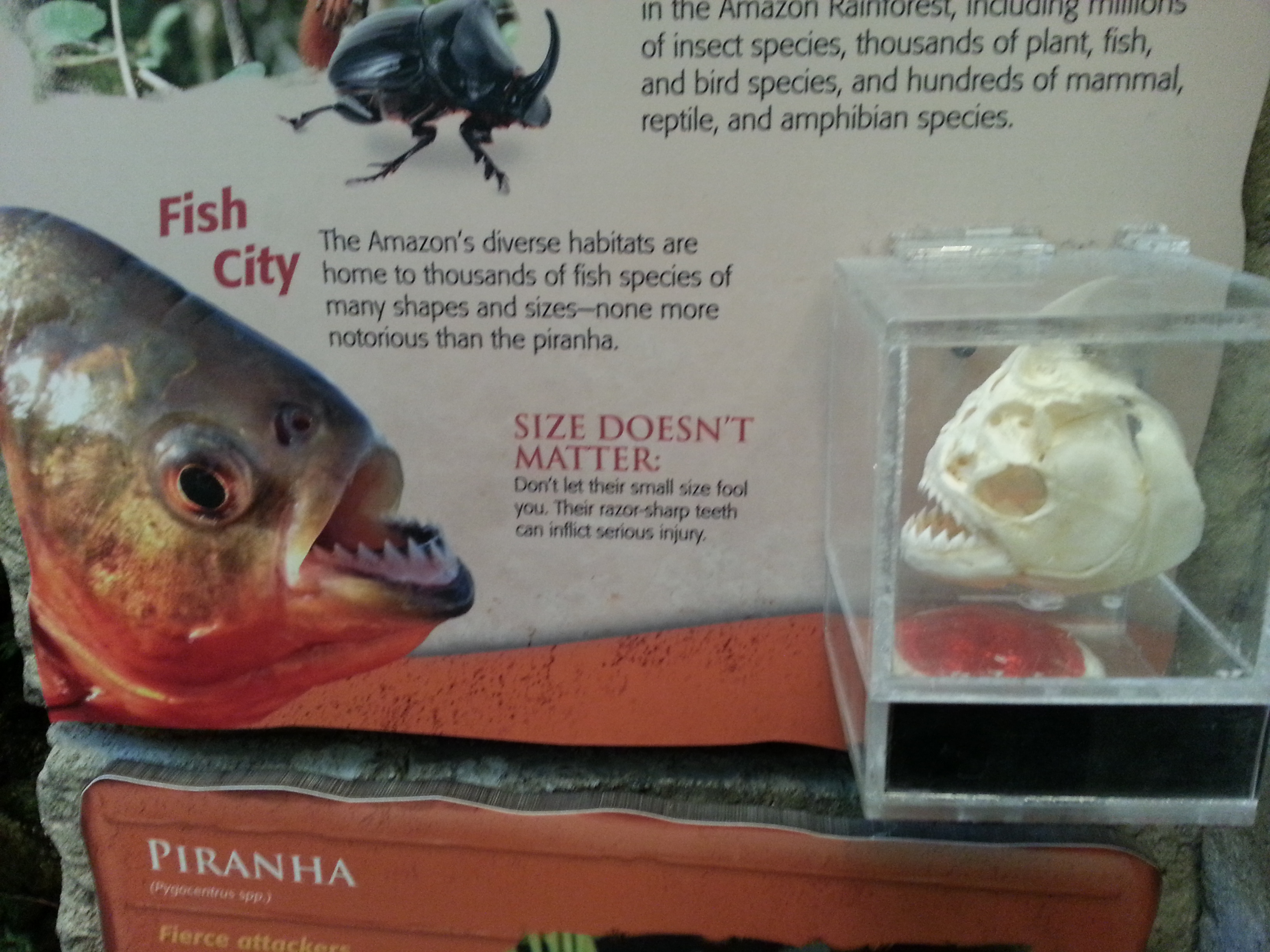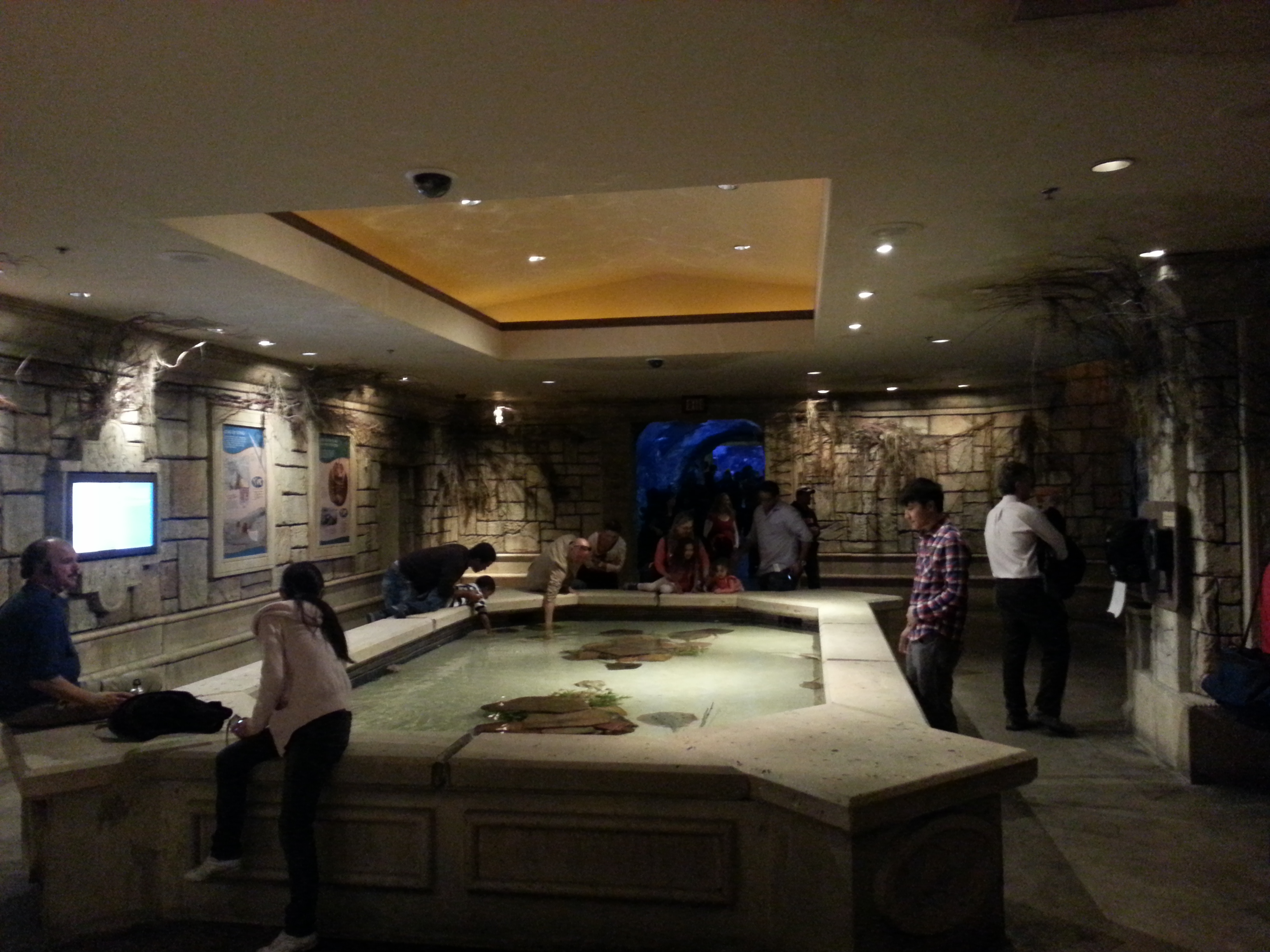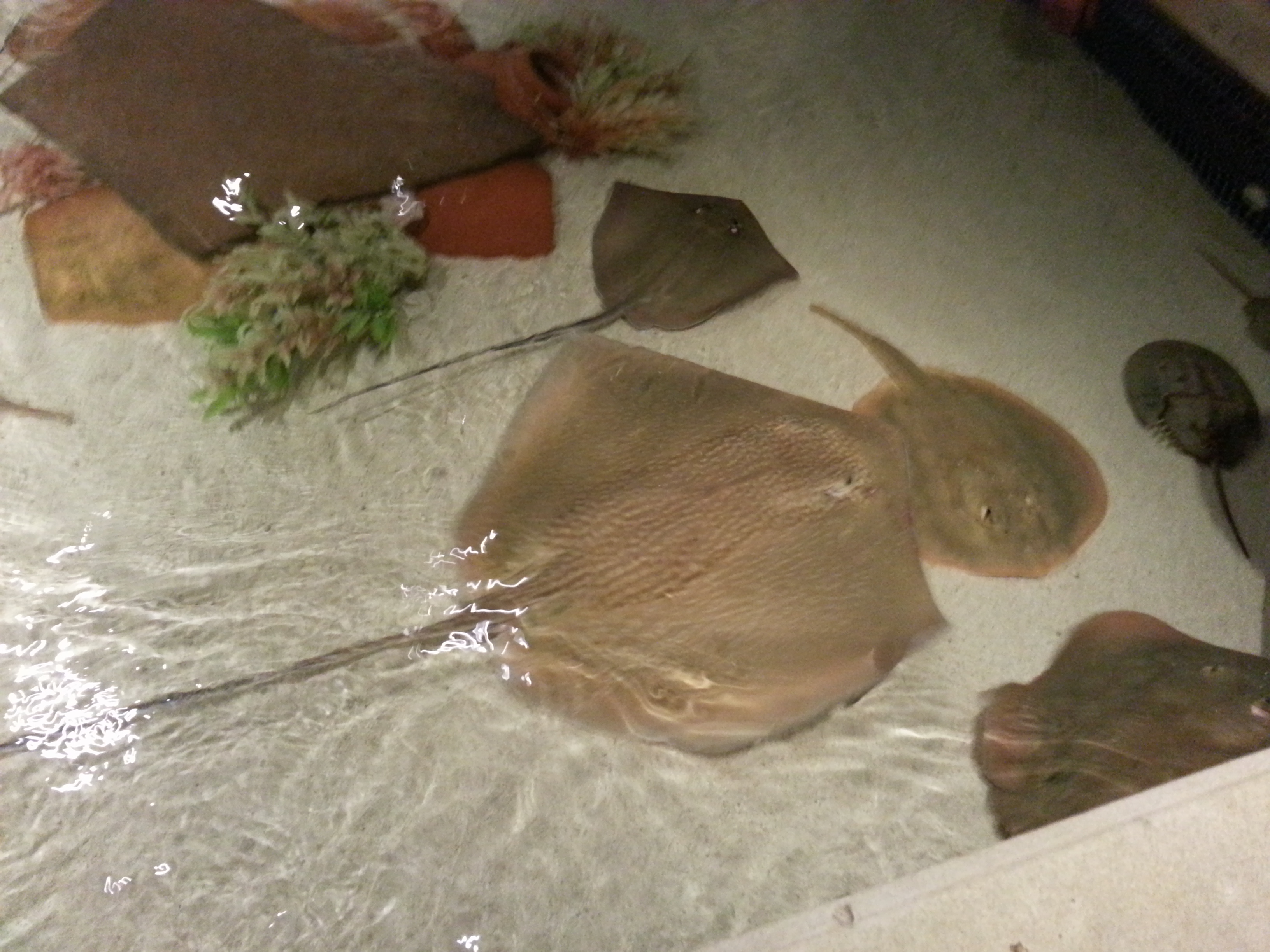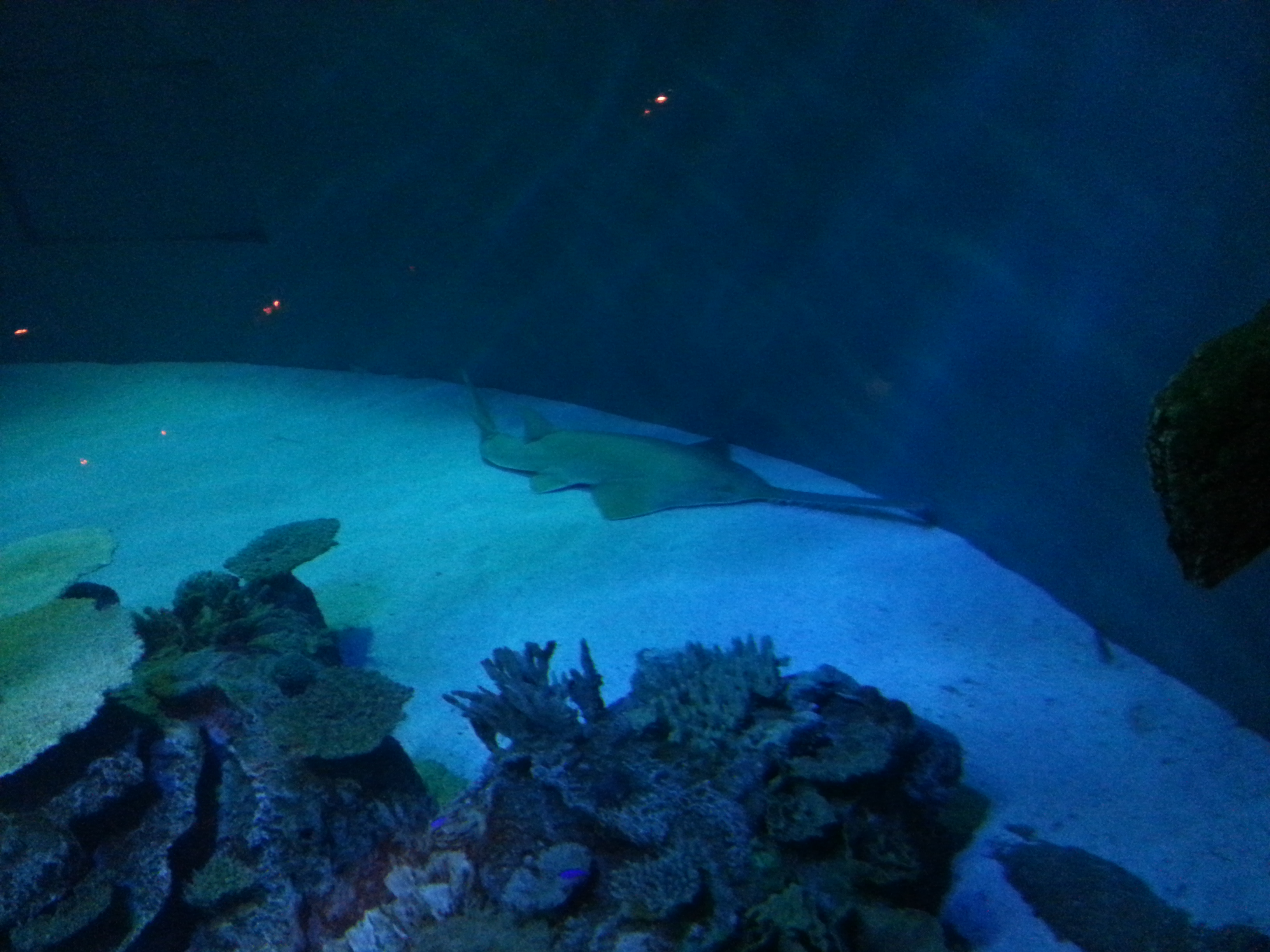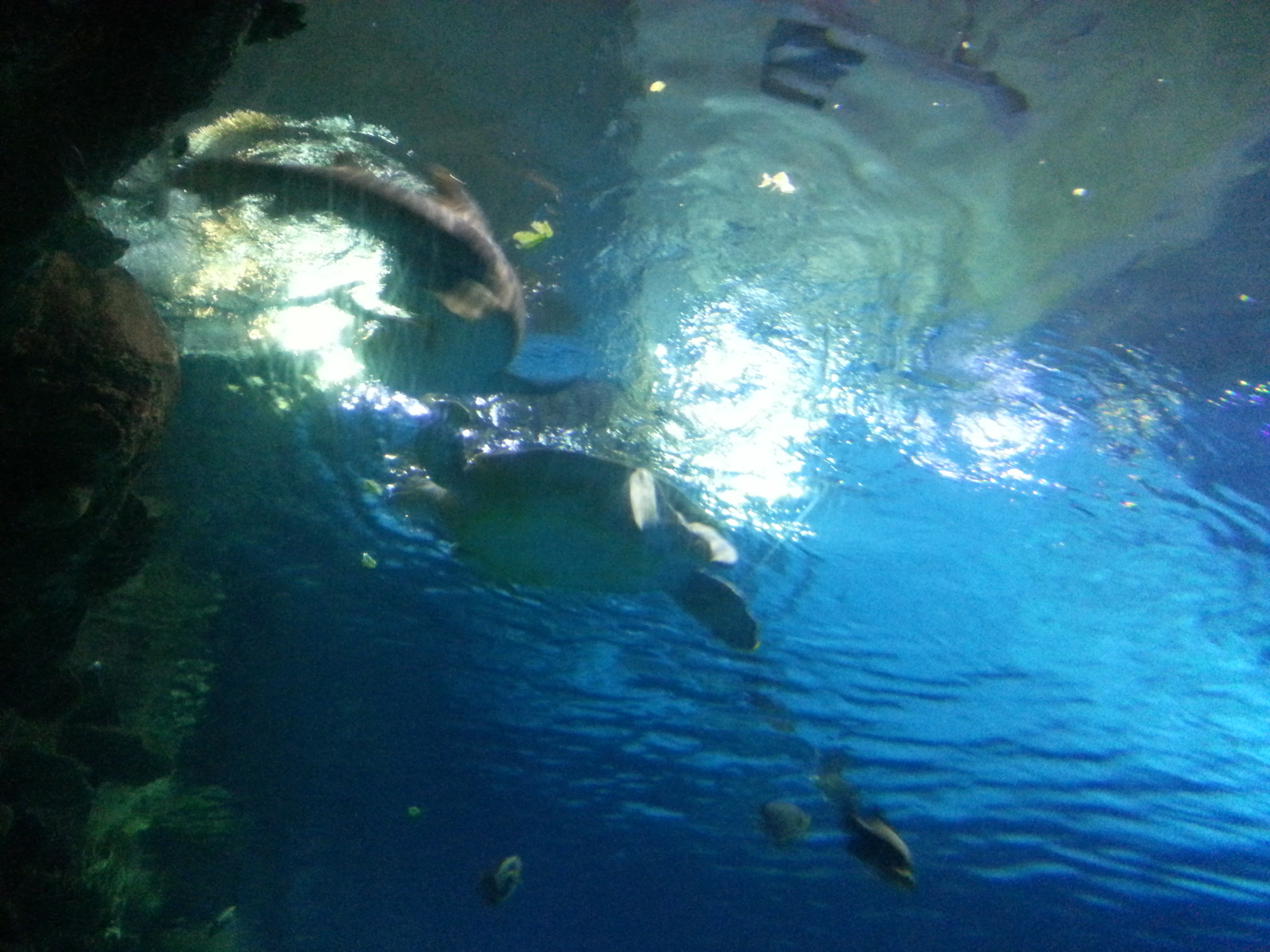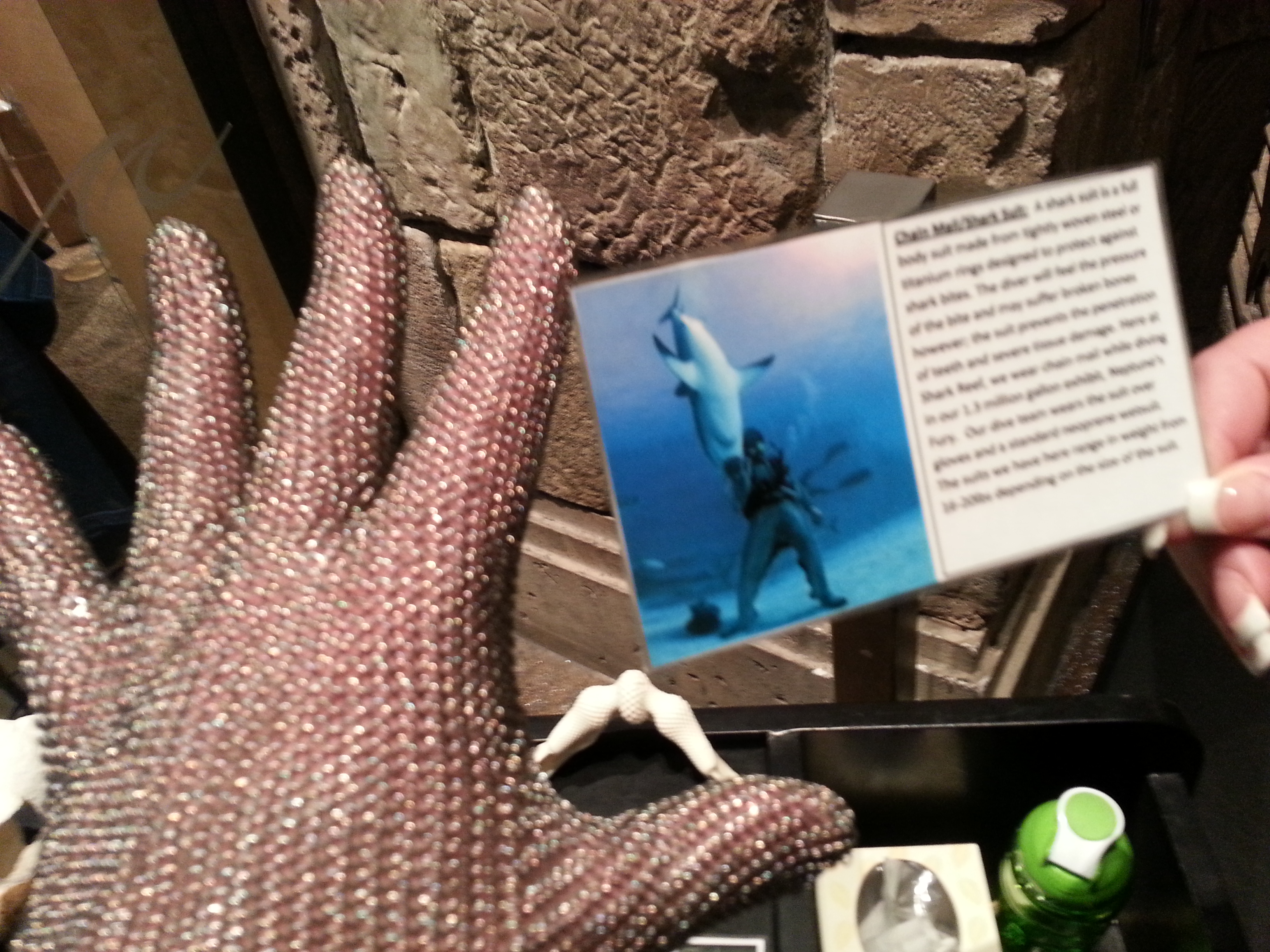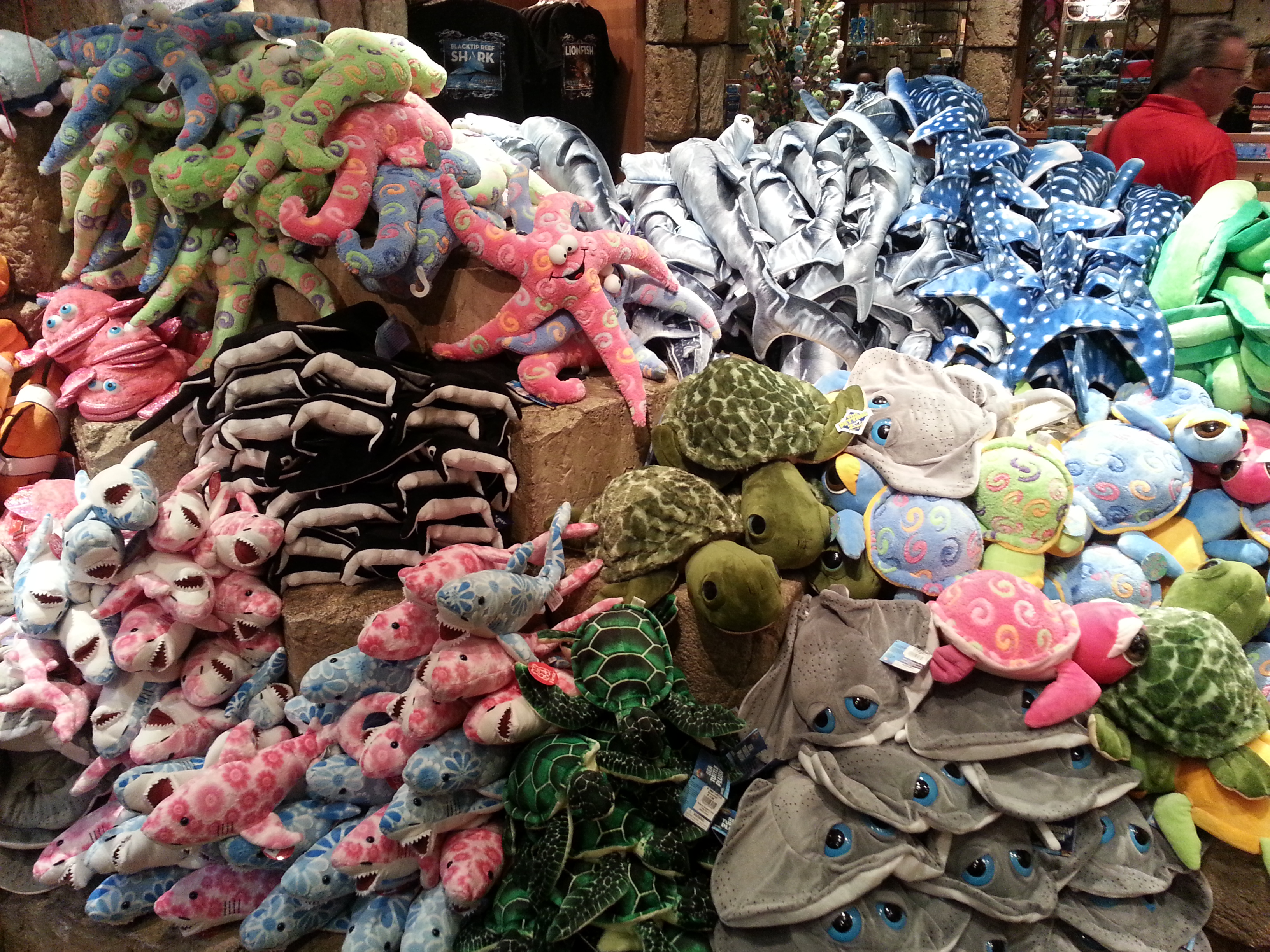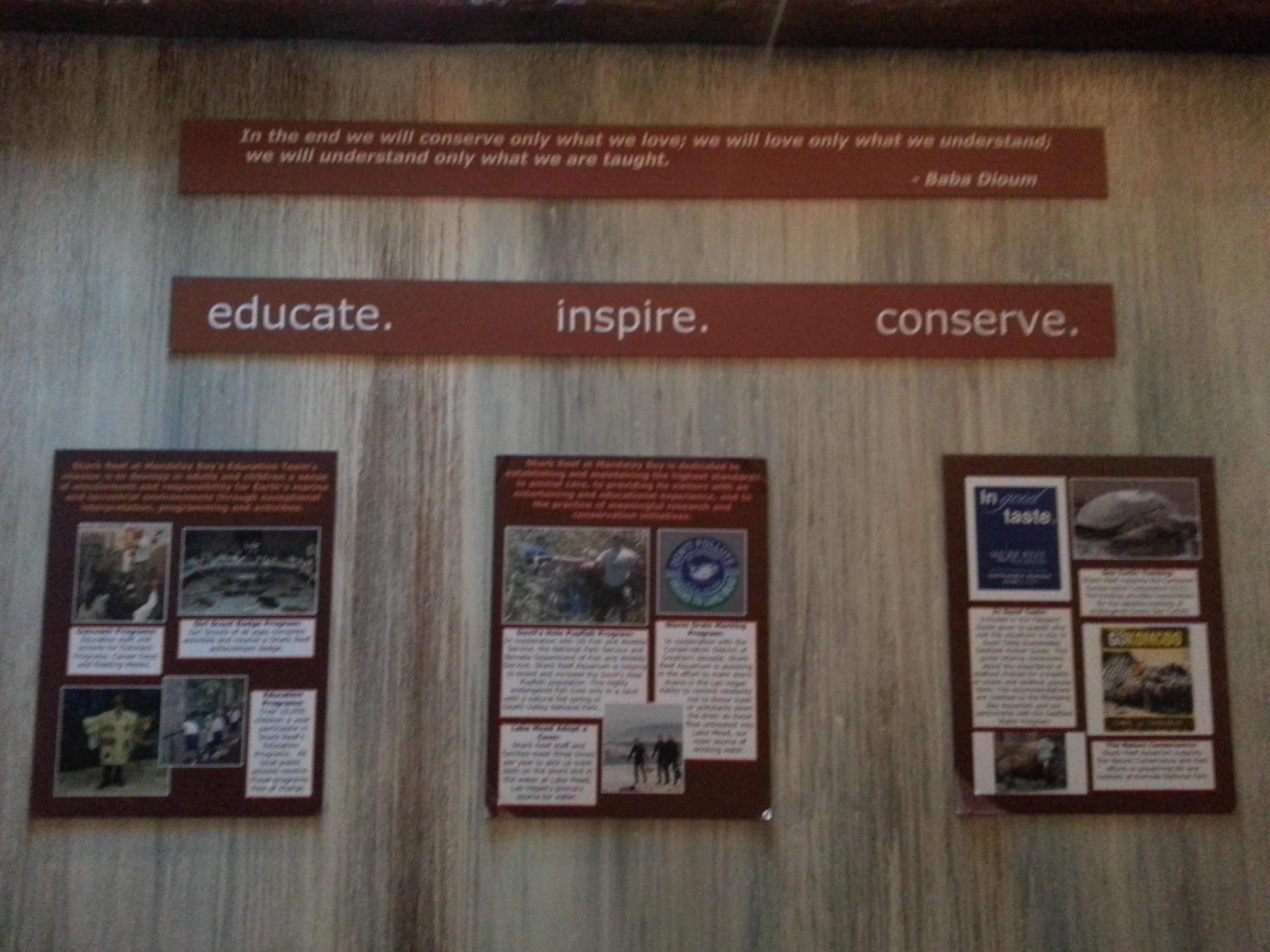 View sharks, piranha, green sea turtles, jellyfish, sawfish, horseshoe crabs, a komodo dragon, golden crocodile, and more. You can try the Touch Pool, where small rays glide under your fingertips. The aquarium walkabout is a colorful, mysterious, educational and motivational activity for all ages.
At first I wasn't sure if I would be showcasing this exhibit. I love wildlife and aquatic life, however, zoos and aquariums often depress me. I don't like seeing creatures behind cages and restrictive glass; this surely conflicts with their natural instincts and, to the best of my limited knowledge, damages them. But that's just me, a Montanan who grew up with outdoor activities and a love of nature. So you can imagine my relief and respect when I saw to what extensive lengths Shark Reef practices conservation and inspires conservation. From the moment you step inside the warm, humid aquarium, and throughout your fun maze-like walk, you are greeted with informative, visually-appealing pictures at every turn. Each picture weaves in education, environmental stewardship, and a call to action. While learning about the Komodo Dragon—it grows up to ten feet long and 300 pounds—we also learn it's endangered, less than 5,000 remain in the wild, and one of its main predators are humans. Or we learn that 76% of global fish stocks are at capacity or already depleted. Or this quote I've always liked, "In the end we will conserve only what we love. We will love only what we understand. We will understand only what we are taught."
Along with reading the educational placards, you can explore an interactive digital map. And the Piranha tank has a pleasant staff member standing by ready to answer questions. I joked that I should avoid falling in, to which she replied, "Actually, of all the tanks to fall into, this one would be the safest. Piranha are usually skittish and dart away." So I wouldn't be gnawed-down to bone in sixty seconds? Not likely. They are indeed fierce attackers with razor-sharp teeth, but human incidents are rare. She proceeded to give me many more interesting details about Piranha. Apparently movies are not always reliable sources of information.
At the end, you can try on some woven steel-titanium gloves, which divers use for moderate protection against sharks. They are fun to wear, and I felt like a Middle Age knight, though I think I'll choose full protection for my next shark encounter.  The gift shop sells vibrant, stuffed animal sea life, or you can buy 50 million year-old shark teeth for $3.00.
This aquarium demonstrates another aspect I love about Las Vegas: there's so much to see and do, well beyond the gaming, and its accommodating to families.
Sunday – Thursday: 10:00 a.m. – 8 p.m.
Friday & Saturday: 10:00 a.m. – 10 p.m.
(Last admission one hour prior to closing.)
http://www.mandalaybay.com/shark-reef/