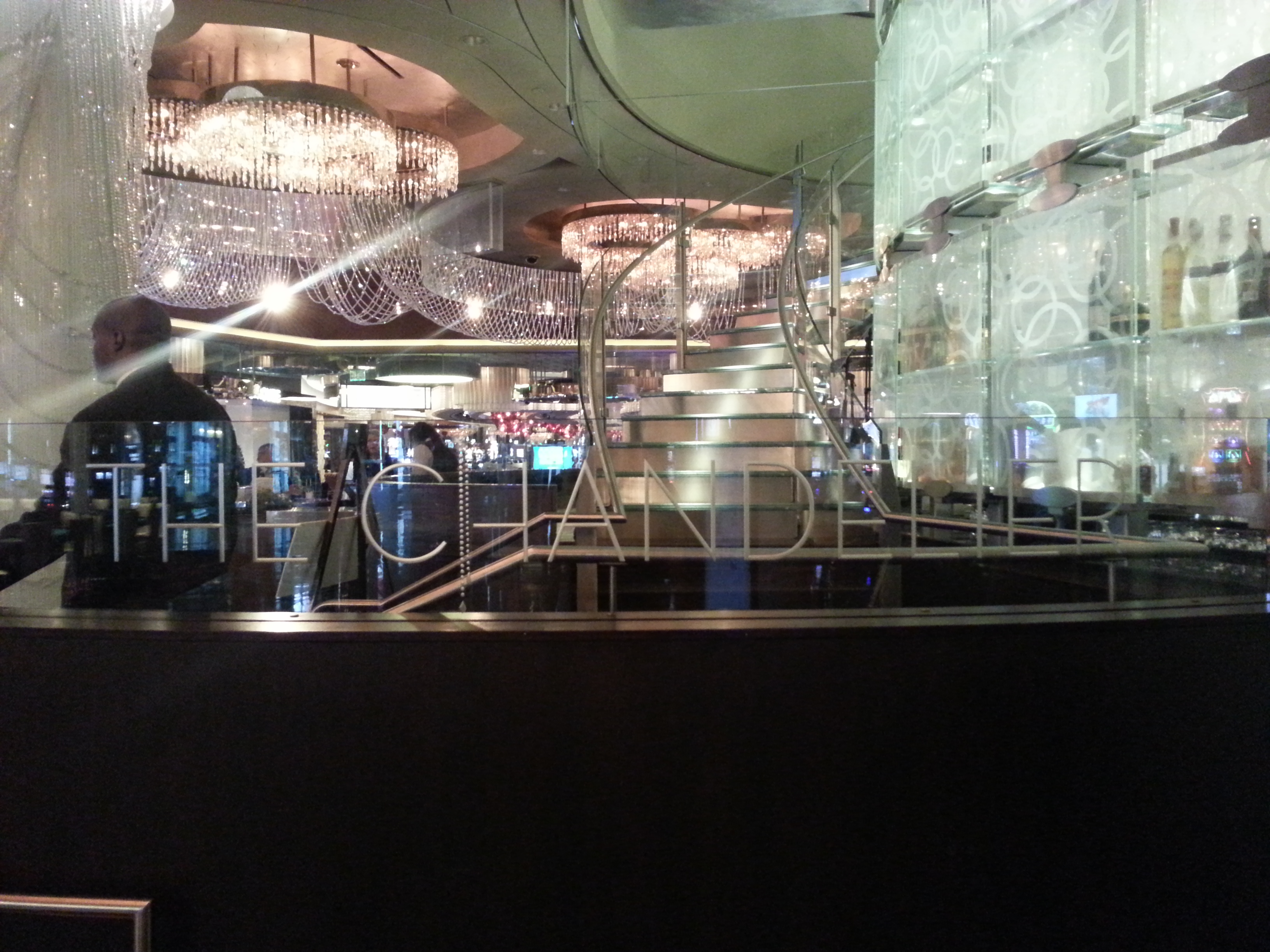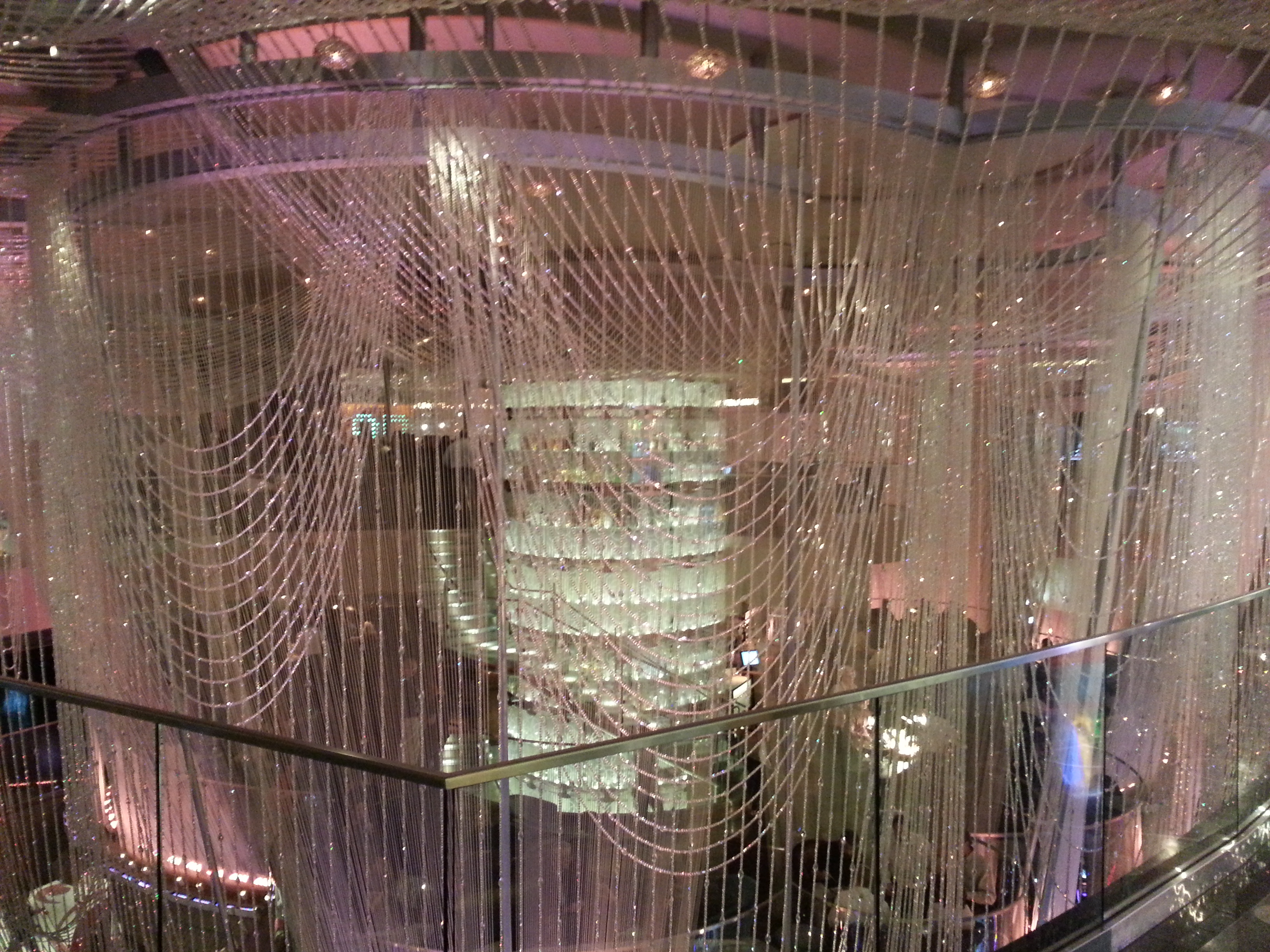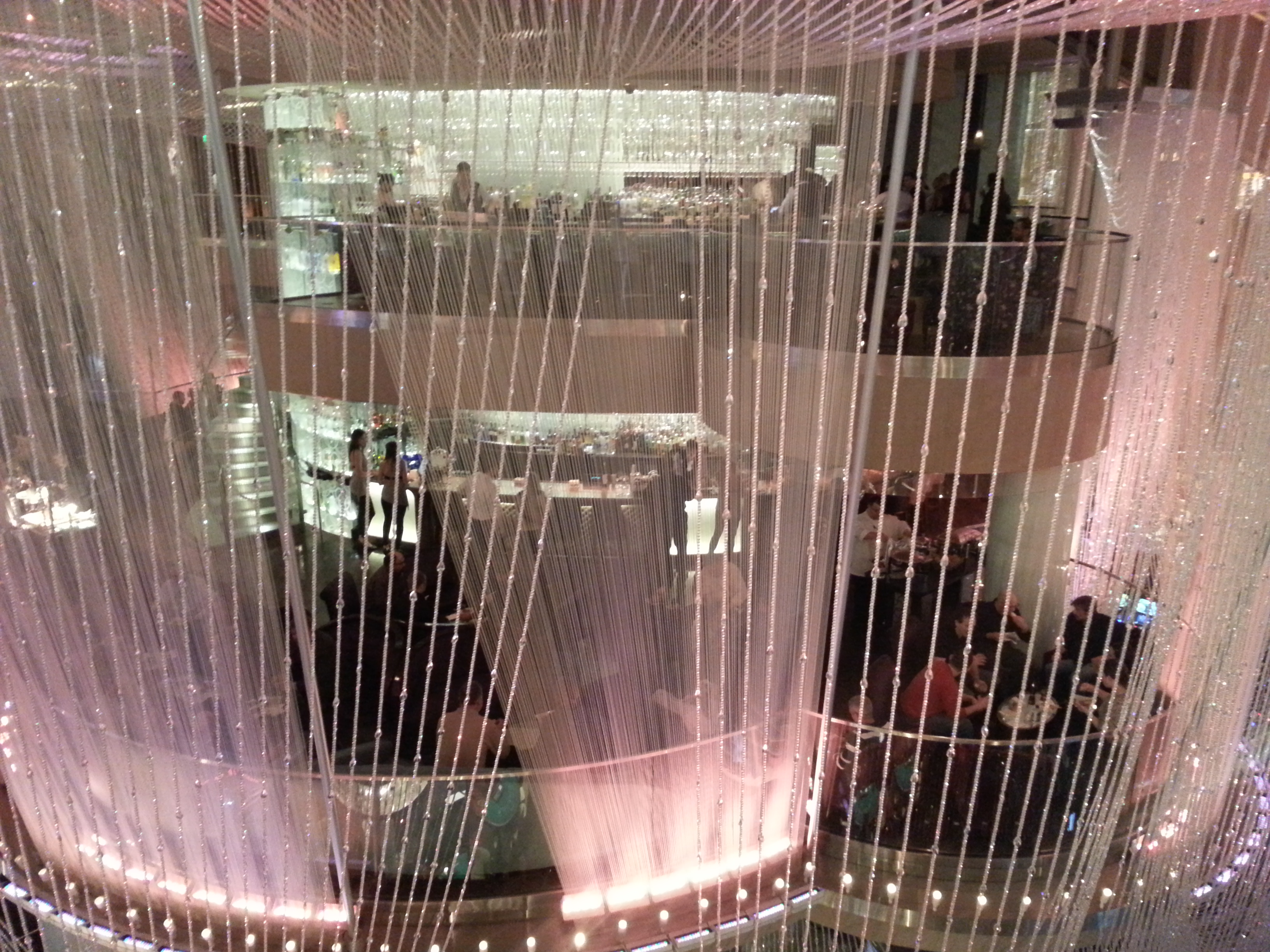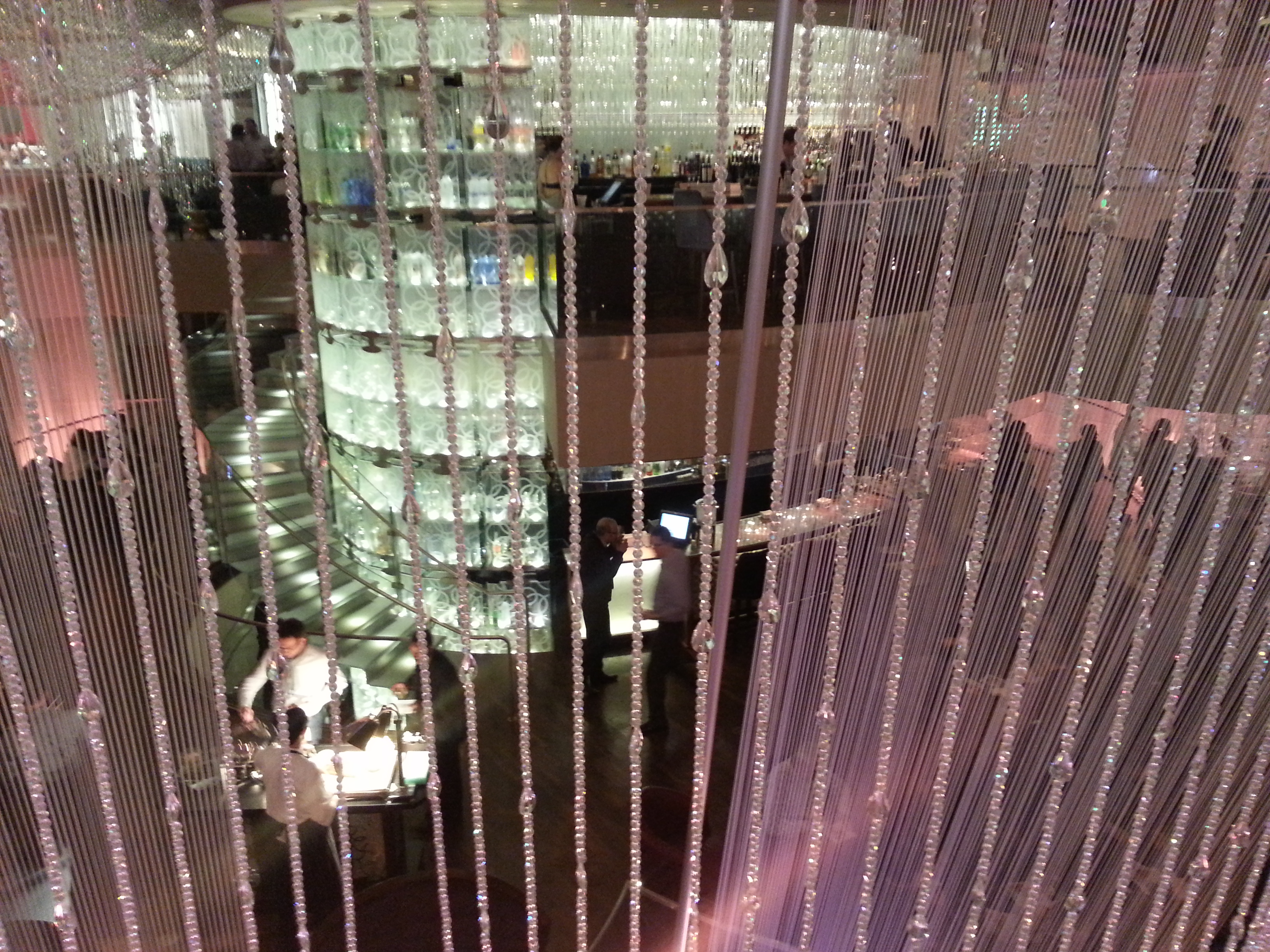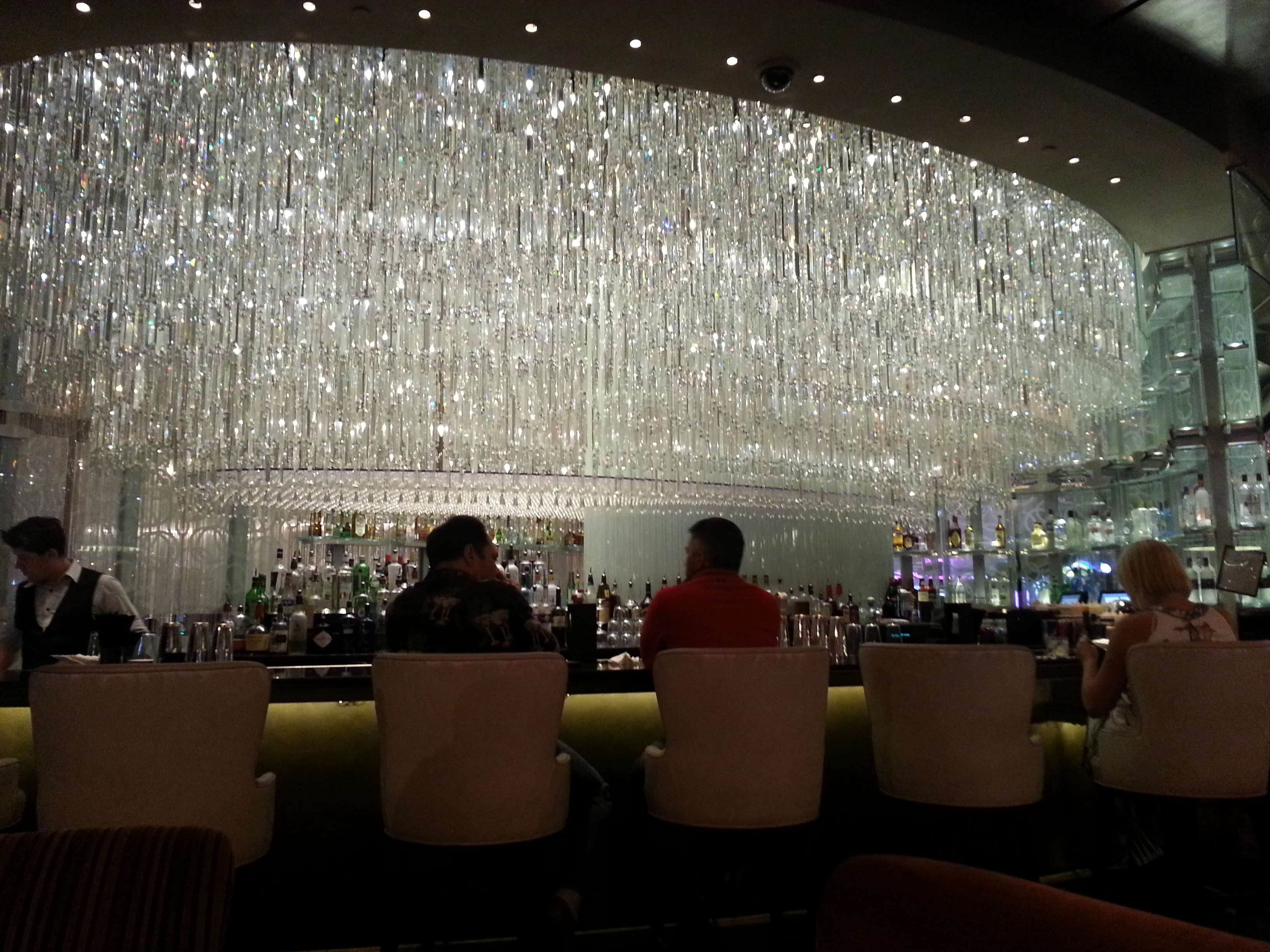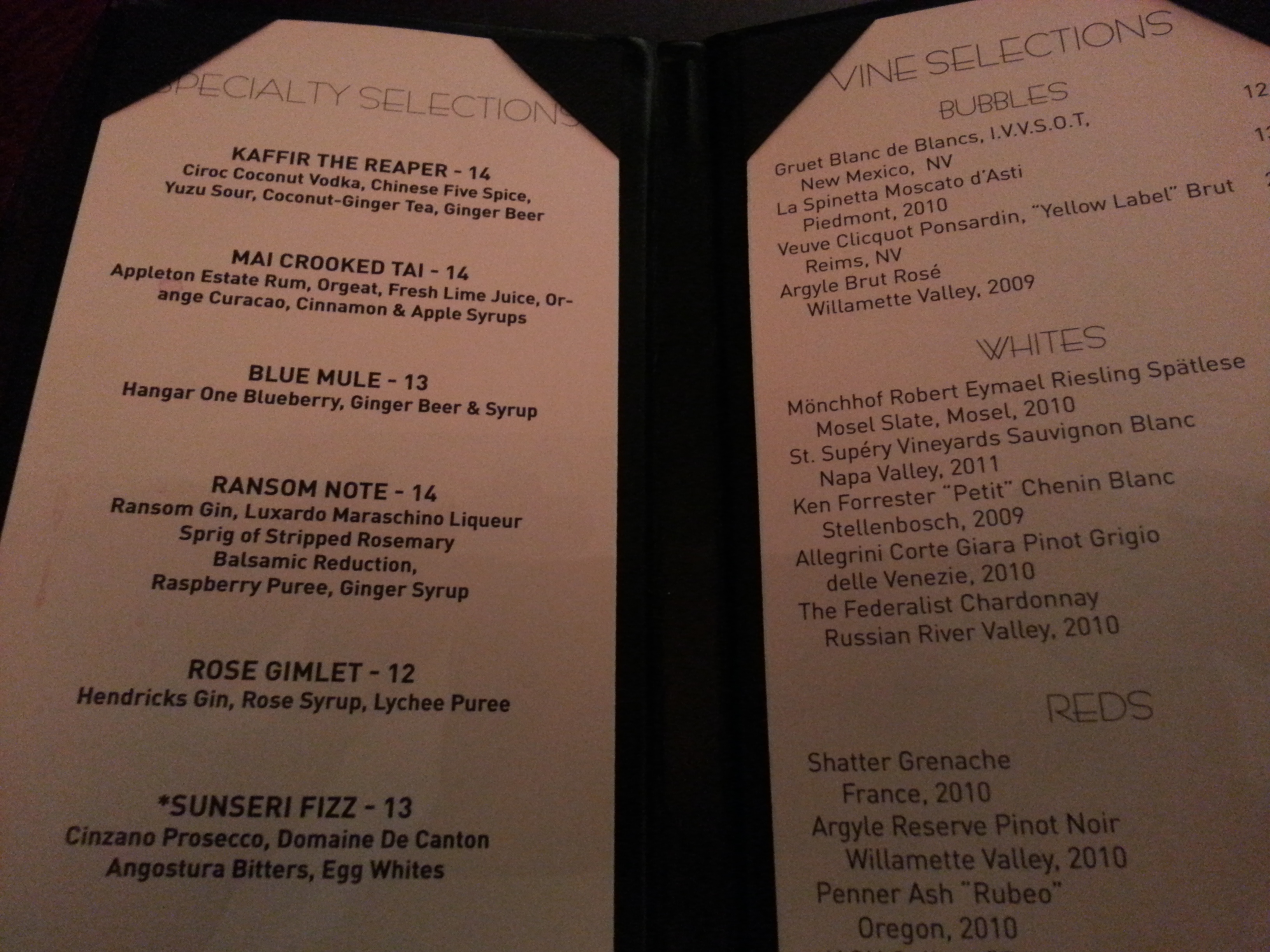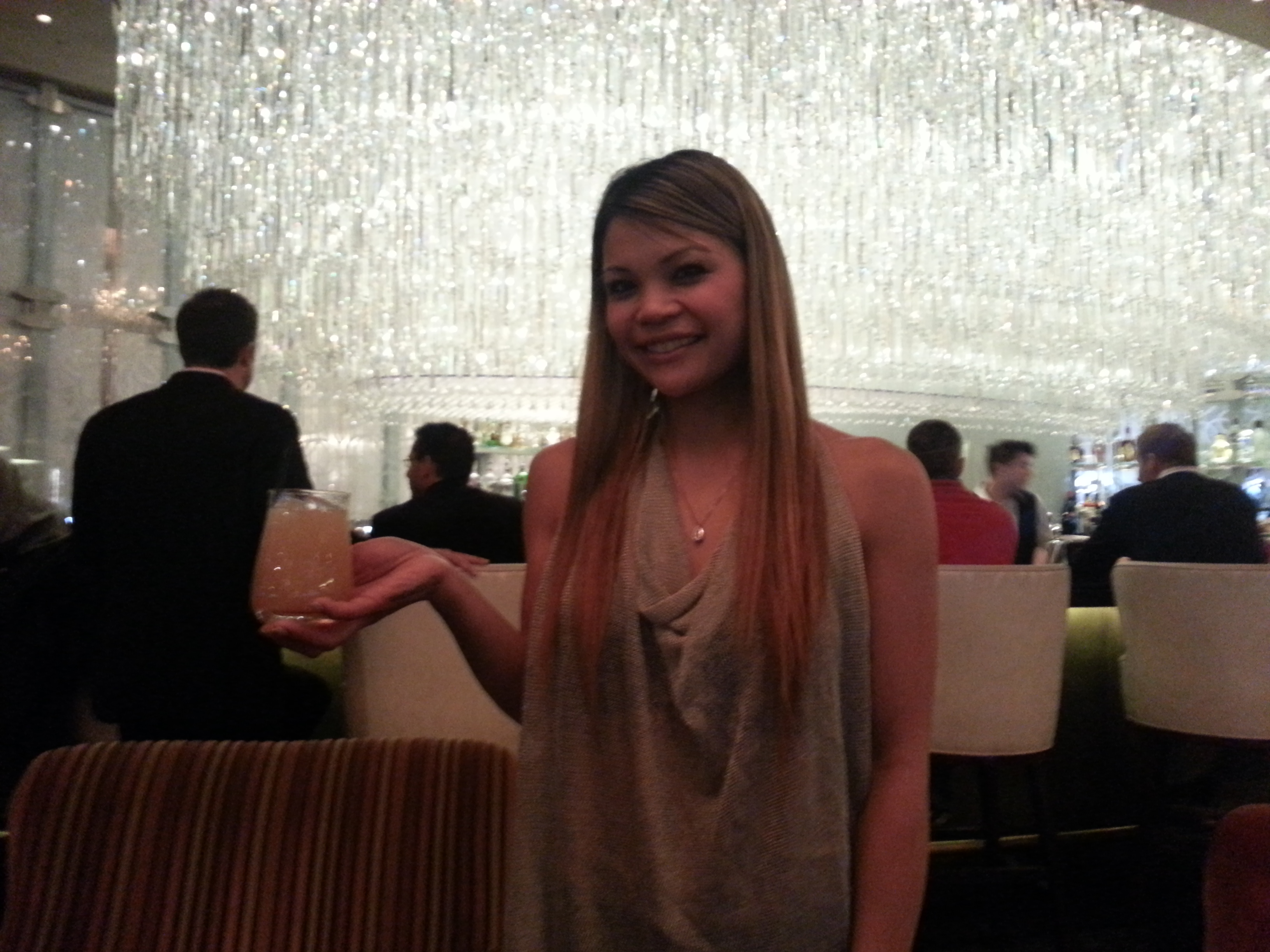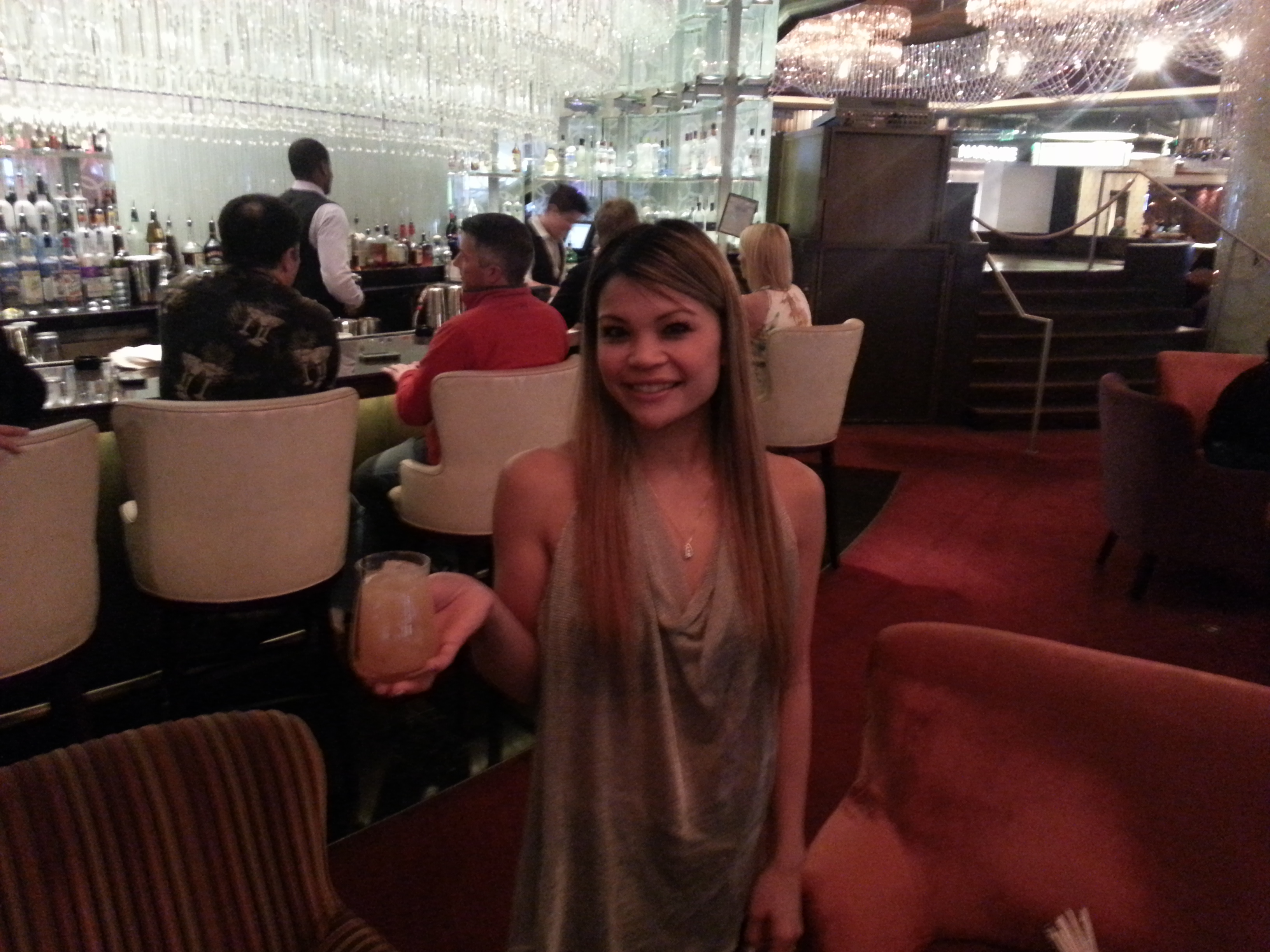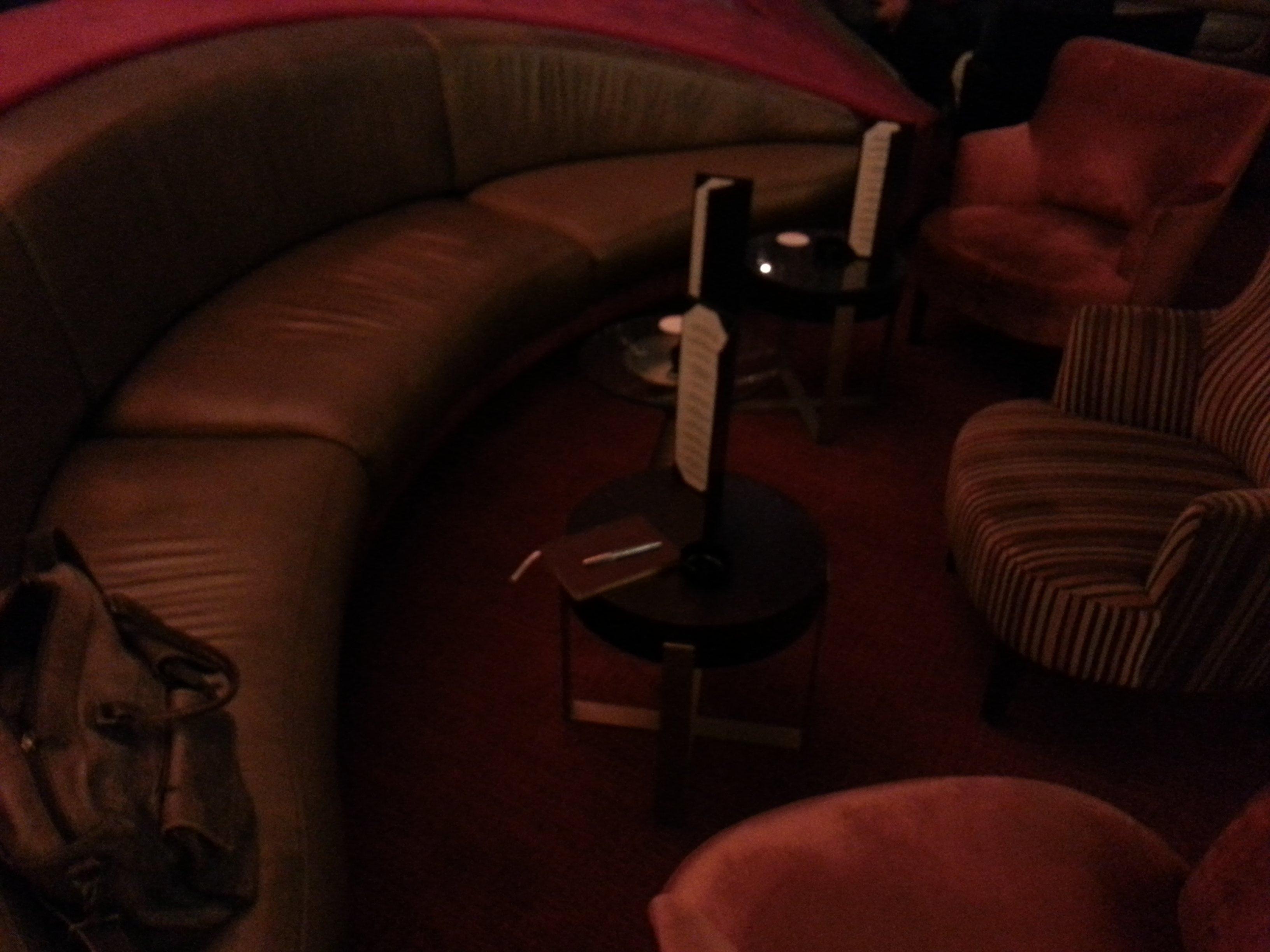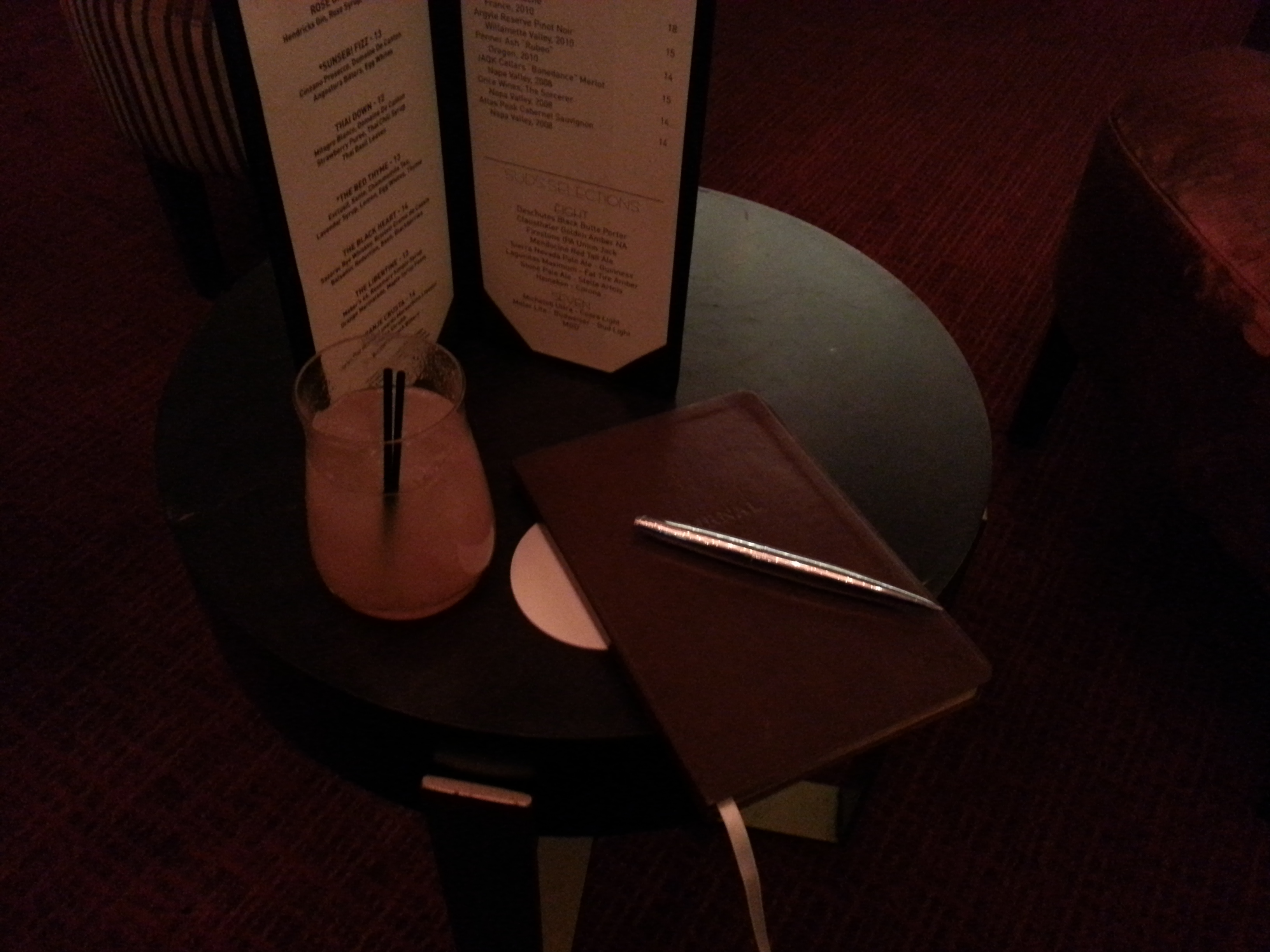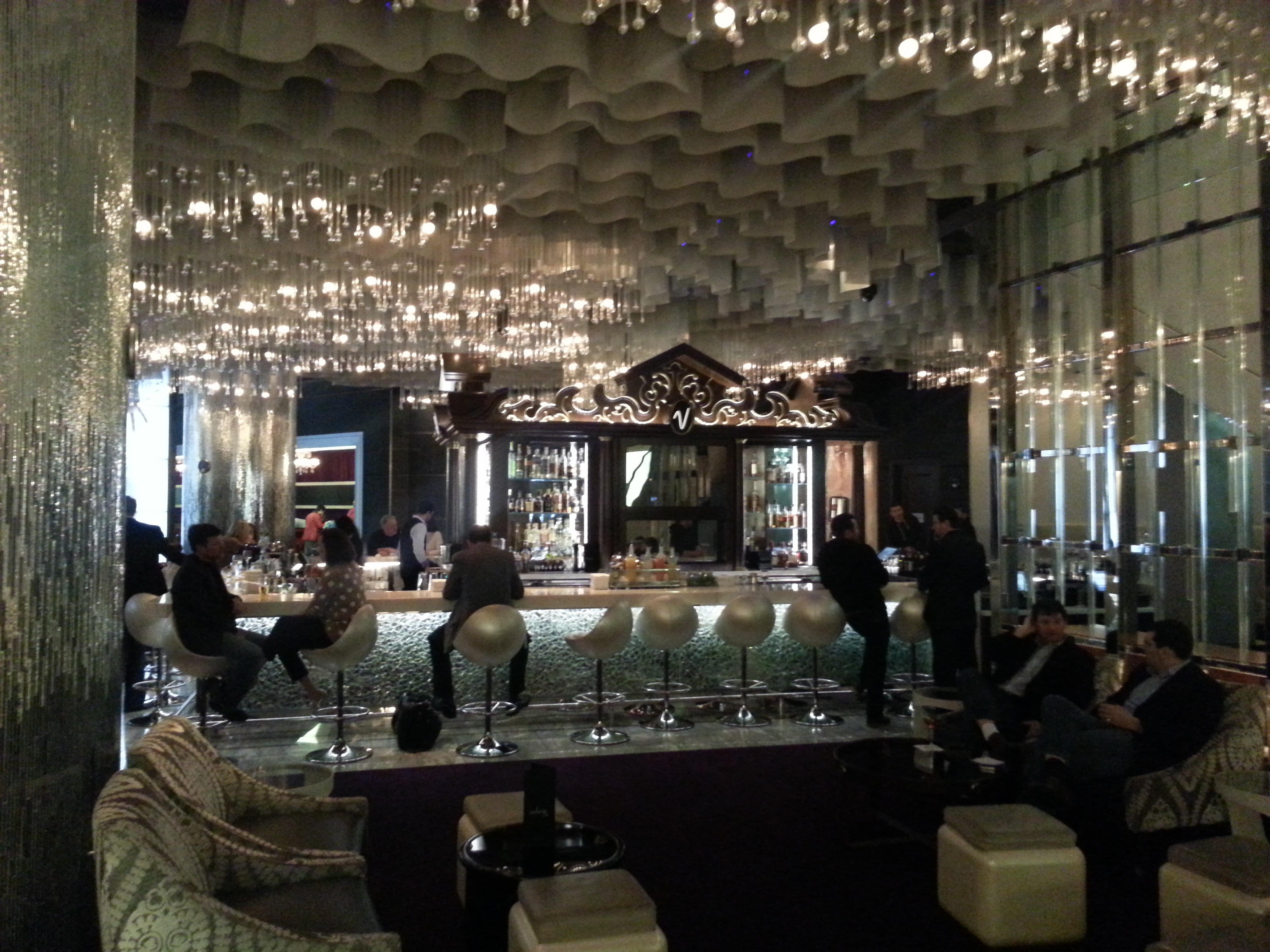 Lorelei was the name of my graceful, exotic server. Lorelei is also a name rich in etymology and folklore. The Celtic term "ley", rock, and the old German word "lurein", murmuring, form the phrase "murmuring rock." In tandem Lorelei is the name of a feminine water spirit, akin to Rhine maidens, mermaids, and most notably, sirens.
The Chandelier is a sort of siren. Its power is not music but light. The numerous large chandeliers and surrounding curtains of beaded luminosity lure in visitors with white brilliance and thousands of mini spectrums, then seem to shelter you from the storms and lashings of life.
To your good fortune, once you've drawn close, you're not crashed or crushed upon the rocks. Rather, you're given stylish, cushy seating and hand-crafted cocktails.  Light shimmers around you as you drink.
Lorelei brought me a Mai Crooked Tai, made from Appleton Estate Rum, orgeat, fresh lime juice, orange Curacao, cinnamon and apple syrups. Between the drink being delicious and her dark bright eyes that echoed of the sea, it was difficult not to order another. Another elegant touch: her outfit included a weave overlay that resembled the chandeliers and reflected light.
The Chandelier is three stories high, each story unique, with a variety of seating options. Open 24 hours.
http://www.cosmopolitanlasvegas.com/experience/lounges-and-bars/chandelier.aspx