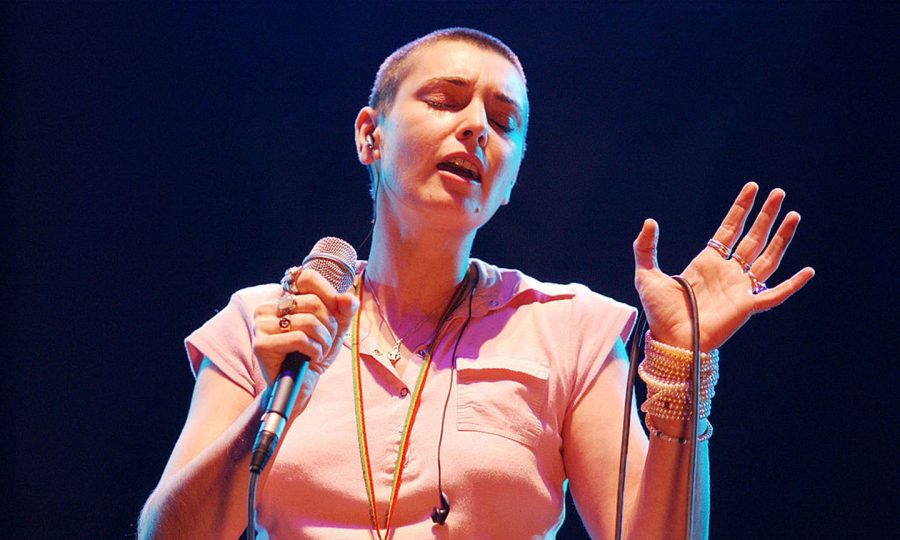 Remembering Sinead O'Connor: A Soulful Icon Who Touched Hearts and Minds
On July 26, 2023, the world mourned the loss of a true musical legend, Sinead O'Connor. She was 56. Throughout her illustrious career, she captured the hearts of millions with her unique voice, powerful lyrics, and unapologetic spirit. As a singer, songwriter, and activist, O'Connor's impact went far beyond the realm of music. Her unwavering dedication to her art and her courage to speak out on social issues made her an icon of hope and inspiration to many.
Early Life and Music Journey:
Born on December 8, 1966, in Dublin, Ireland, Sinead Marie Bernadette O'Connor faced numerous challenges in her formative years. Despite a turbulent upbringing, she discovered solace in music and began singing from a very young age. Her extraordinary talent caught the attention of the local music scene, and soon she was performing at various venues across Dublin.
In 1987, Sinead O'Connor released her debut album, "The Lion and the Cobra," which showcased her ethereal voice and raw emotional power. The album's lead single, "Mandinka," became an instant hit and introduced her to a global audience. Her trademark shaved head, rebellious demeanor, and powerful stage presence set her apart from her contemporaries.
Breakthrough Success and Iconic Albums:
The year 1990 marked a turning point in Sinead O'Connor's career with the release of her critically acclaimed album, "I Do Not Want What I Haven't Got." The album featured the iconic single "Nothing Compares 2 U," written by Prince. The song's hauntingly beautiful melody and O'Connor's emotive interpretation struck a chord with listeners worldwide, earning her four Grammy nominations and catapulting her to international stardom.
Sinead O'Connor's subsequent albums, including "Am I Not Your Girl?" (1992), "Universal Mother" (1994), and "Faith and Courage" (2000), showcased her artistic evolution and versatility. Each album revealed new depths of her songwriting and demonstrated her ability to connect with audiences on a profound level.
Artistic Legacy and Activism:
Beyond her musical accomplishments, Sinead O'Connor will be remembered for her relentless activism and outspoken nature. She used her platform to raise awareness about various social issues, including human rights, domestic abuse, mental health, and religious hypocrisy. Her refusal to stay silent, even in the face of controversy, inspired many to speak up for justice and equality.
In 1992, during a performance on "Saturday Night Live," O'Connor famously ripped up a photo of Pope John Paul II to protest child abuse within the Catholic Church. This bold act ignited intense discussions worldwide and further cemented her status as a fearless advocate for her beliefs.
Personal Struggles and Resilience:
Despite her immense talent and activism, Sinead O'Connor battled personal demons throughout her life. Her openness about her mental health challenges and struggles with depression and bipolar disorder helped reduce stigma and foster conversations about mental well-being. O'Connor's resilience and determination to overcome adversity endeared her to countless fans, who saw her as a symbol of hope and perseverance.
Remembering Her Legacy:
Sinead O'Connor's legacy extends far beyond her impressive discography and chart-topping hits. She leaves behind a trailblazing path that inspired generations of artists and activists alike. Her contribution to the world of music and social justice will continue to resonate with people for years to come.
As the world mourns her passing, let us remember Sinead O'Connor for her powerful voice, unwavering principles, and indomitable spirit. Her music and her message will live on, forever etched in the hearts of those whose lives she touched and transformed. May her soul find peace, and may her memory continue to inspire us to create a more compassionate and just world. Rest in peace, dear Sinead O'Connor.