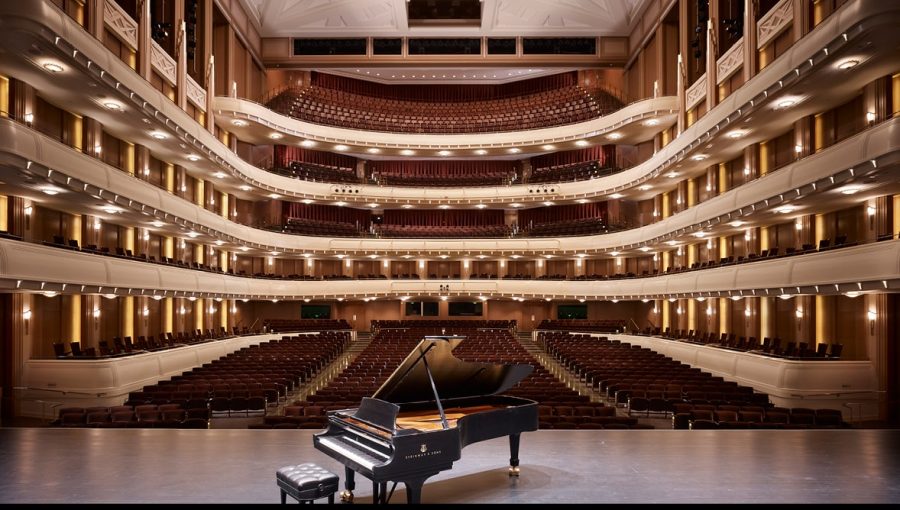 The Smith Center for the Performing Arts, Las Vegas: A Premier Cultural Hub
Overview: The Smith Center for the Performing Arts stands as an iconic cornerstone of Las Vegas' cultural landscape, offering a diverse array of world-class performances across various genres. Founded in 2012, this state-of-the-art facility has swiftly become a beacon of artistic excellence, drawing audiences from near and far to experience exceptional live entertainment. With its commitment to showcasing a range of artistic disciplines, the Smith Center enriches the cultural fabric of Las Vegas and serves as a testament to the city's vibrant arts scene.
Address and Contact Information:
Venues: The Smith Center boasts a collection of world-class performance venues designed to cater to a variety of artistic expressions. These include:
Reynolds Hall: This 2,050-seat theater provides an intimate yet grand setting for Broadway productions, orchestral performances, and other large-scale productions.
Myron's Cabaret Jazz: A more intimate space accommodating up to 240 guests, ideal for jazz performances, cabaret acts, and other intimate gatherings.
Troesh Studio Theater: A flexible black-box space that can accommodate up to 250 attendees, perfect for experimental theater, lectures, and smaller performances.
Highlights of Great Shows: The Smith Center has hosted an impressive roster of world-renowned shows and performances across a spectrum of artistic disciplines. Some of the notable highlights include:
Broadway Blockbusters: The center has welcomed several iconic Broadway productions, including "The Lion King," "Hamilton," "Les Misérables," and "The Phantom of the Opera."
Renowned Musicians: The stage has been graced by legendary musicians such as Yo-Yo Ma, Itzhak Perlman, and Lang Lang, showcasing classical and contemporary virtuosity.
Dance Extravaganzas: Dance enthusiasts have been treated to captivating performances by esteemed troupes like Alvin Ailey American Dance Theater and the Moscow Ballet.
Comedy Shows: Top-tier comedians like Jerry Seinfeld, Trevor Noah, and David Sedaris have left audiences in stitches with their hilarious routines.
Cultural Showcases: The center celebrates diversity with events like "Las Vegas Black Film Festival" and performances by Native American artists, highlighting a rich tapestry of cultures.
Community Engagement: Beyond its stellar performances, the Smith Center is committed to community engagement. Its educational programs encompass school partnerships, workshops, masterclasses, and initiatives that provide students with immersive arts experiences, fostering creativity and cultural enrichment.
Support and Membership: The Smith Center offers various membership levels to patrons looking to support the arts. These memberships provide benefits such as early access to tickets, exclusive event invitations, and behind-the-scenes insights into the center's operations.
Conclusion: The Smith Center for the Performing Arts stands as a vibrant testament to Las Vegas' commitment to artistic excellence and cultural enrichment. With its impressive array of venues, exceptional performances, and unwavering dedication to community engagement, the center remains a cherished cornerstone of the city's cultural landscape, attracting both local residents and visitors from around the world. As it continues to illuminate the artistic spirit of Las Vegas, the Smith Center remains a must-visit destination for anyone seeking world-class entertainment and a deeper appreciation for the performing arts.