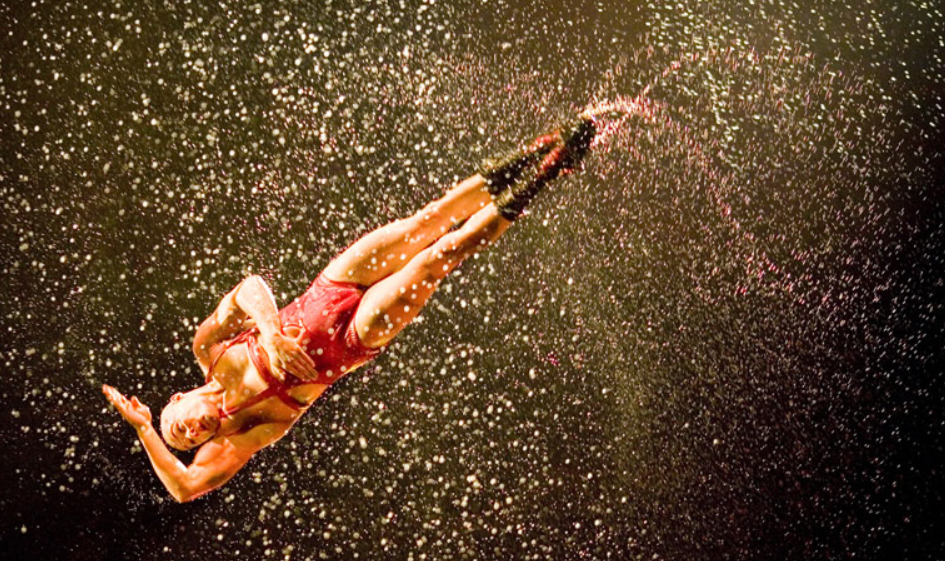 Here's an extensive, detailed list of the top 25 daytime shows in Las Vegas:
"O" by Cirque du Soleil – A mesmerizing aquatic-themed production combining acrobatics, dance, and stunning visual effects.
"The Beatles LOVE" by Cirque du Soleil – A tribute to the iconic music of The Beatles, featuring incredible acrobatics and vibrant performances.
"Le Rêve – The Dream" – A high-energy production showcasing aerial acrobatics, synchronized swimming, and thrilling stunts.
"Blue Man Group" – A unique and interactive show featuring a trio of bald, blue performers who captivate audiences with music, comedy, and visual effects.
"KA" by Cirque du Soleil – An epic adventure tale brought to life through acrobatics, martial arts, and innovative stage design.
"Absinthe" – An adult-oriented variety show combining jaw-dropping acrobatics, comedy, and risqué performances in an intimate circus tent setting.
"Mystère" by Cirque du Soleil – A dynamic and colorful spectacle filled with acrobatics, dance, and awe-inspiring athleticism.
"Jersey Boys" – A Broadway musical showcasing the rise of the legendary Four Seasons, featuring their timeless hits.
"Tournament of Kings" – An action-packed dinner show set in medieval times, with jousting, horseback riding, and special effects.
"Human Nature Jukebox" – A lively musical group performing classic Motown hits in an energetic and engaging show.
"David Copperfield" – A world-renowned illusionist presenting mind-boggling magic tricks and captivating storytelling.
"Mat Franco: Magic Reinvented Nightly" – An America's Got Talent winner, Mat Franco delivers a fresh and innovative magic show with a modern twist.
"Penn & Teller" – A comedic duo known for their blend of magic, illusions, and debunking tricks while entertaining and making audiences laugh.
"Michael Jackson ONE" by Cirque du Soleil – A celebration of Michael Jackson's music and legacy, featuring electrifying dance performances and aerial artistry.
"X Burlesque" – A sensual and glamorous adult revue showcasing talented dancers performing seductive routines in an intimate setting.
"Mac King Comedy Magic Show" – A family-friendly comedy magic show filled with laughter, audience participation, and astonishing tricks.
"Terry Fator: The Voice of Entertainment" – A multi-talented ventriloquist and singer who brings a cast of colorful characters to life with his incredible vocal range.
"Thunder From Down Under" – An all-male revue featuring handsome Australian dancers who entertain audiences with their seductive moves and charisma.
"The Mentalist" – A mind-bending show combining mind reading, psychological illusions, and comedy, presented by a master mentalist.
"Legends in Concert" – A tribute show featuring top impersonators who pay homage to music legends like Elvis Presley, Michael Jackson, and Madonna.
"Jabbawockeez" – An electrifying dance crew known for their mesmerizing choreography and intricate mask work, blending hip-hop, pop, and breakdance.
"V – The Ultimate Variety Show" – A fast-paced showcase of talent featuring a rotating cast of performers specializing in comedy, magic, acrobatics, and more.
"Zumanity" by Cirque du Soleil – An adult-oriented production exploring sensuality, seduction, and human connection through artistic and provocative performances.
"Australia's Thunder From Down Under" – An Australian male revue similar to "Thunder From Down Under," featuring a different group of dancers.
"WOW – The Vegas Spectacular" – A visually stunning variety show combining acrobatics, dance, and elaborate stage effects to create a mesmerizing experience.
These are just a few of the incredible daytime shows available in Las Vegas, showcasing a diverse range of entertainment options to suit different tastes and preferences.