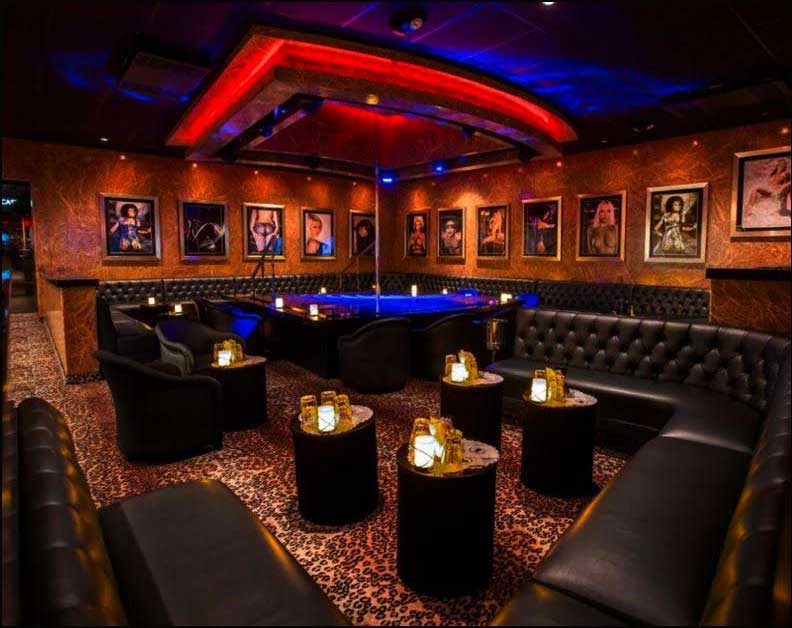 Spearmint Rhino Gentlemen's Club – Las Vegas
Address: 3340 S Highland Dr, Las Vegas, NV 89109
Hours of Operation:
Monday to Sunday: 6:00 PM – 5:00 AM
Contact Information:
Introduction: The Spearmint Rhino Gentlemen's Club in Las Vegas is a world-renowned adult entertainment venue that offers an upscale and electrifying experience for visitors seeking an unforgettable night out. Located just minutes away from the Las Vegas Strip, this establishment has gained a reputation for its high-quality service, captivating performances, and luxurious ambiance. Whether you're visiting for a special occasion or simply looking to enjoy an exciting night in the city, Spearmint Rhino offers a unique and indulgent experience.
Venue and Atmosphere: The interior of Spearmint Rhino features a tastefully designed layout, combining contemporary elements with a touch of elegance. The venue is spacious, providing ample room for guests to move around comfortably and enjoy the various entertainment options available. The lighting sets the mood, with a combination of vibrant colors and dimmed lights creating an intimate and sensual ambiance. The club offers both main stage performances and private VIP rooms, allowing guests to choose the level of privacy they desire. The atmosphere is lively, yet refined, ensuring an enjoyable experience for all patrons.
Entertainment: At Spearmint Rhino, guests can expect an exceptional lineup of talented entertainers, including gorgeous and skilled dancers who provide captivating performances throughout the night. The club showcases a diverse range of acts, featuring both local and international dancers who are known for their beauty, charisma, and exceptional dance skills. With regular rotation of performers, there is always something new and exciting to see at the Spearmint Rhino.
Menu and Highlights: The club offers a full-service bar that provides an extensive selection of beverages to satisfy every taste. Whether you're in the mood for classic cocktails, premium spirits, or a wide range of beers, the bar offers a comprehensive drink menu. Alongside the impressive drink selection, Spearmint Rhino also boasts a delectable food menu that ensures guests can indulge in delicious bites throughout the night. Highlights from the menu include:
Appetizers:

Buffalo Chicken Wings
Mozzarella Sticks
Loaded Potato Skins
Nachos Grande

Main Courses:

New York Strip Steak
Grilled Salmon
Chicken Alfredo Pasta
Cheeseburger with Fries

Desserts:

New York Cheesecake
Chocolate Lava Cake
Crème Brûlée
Events and Special Occasions: Spearmint Rhino Gentlemen's Club is an excellent venue for hosting special events and celebrations. Whether it's a bachelor party, birthday celebration, or corporate gathering, the club offers customizable packages to suit different needs. Guests can enjoy VIP access, private seating, bottle service, and other exclusive amenities. The staff at Spearmint Rhino is attentive and professional, ensuring that all guests have a memorable and enjoyable experience during their visit.
Conclusion: Spearmint Rhino Gentlemen's Club in Las Vegas is a premier adult entertainment venue that offers a sophisticated and exhilarating experience for guests. With its luxurious atmosphere, exceptional entertainment, diverse menu, and top-notch service, this establishment continues to be a popular choice for those seeking a thrilling night out in Las Vegas. Whether you're a local resident or visiting the city, Spearmint Rhino promises an unforgettable evening of entertainment and indulgence.