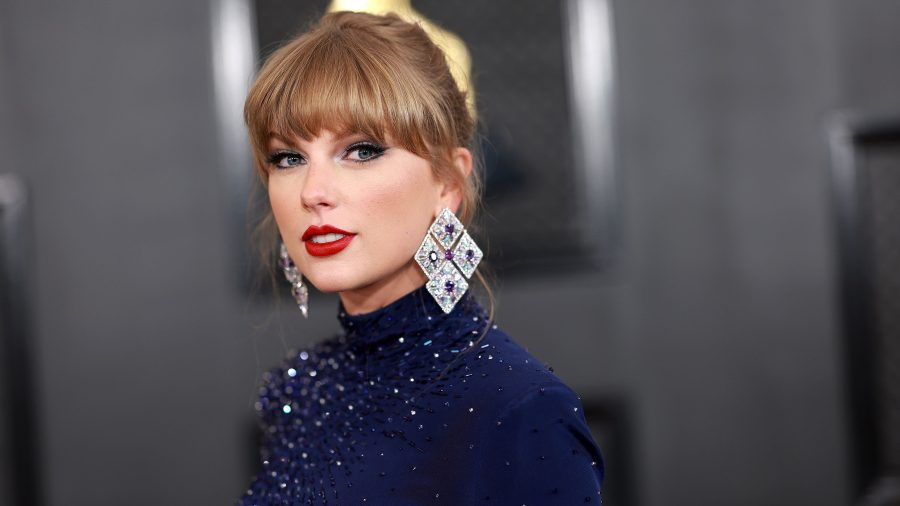 Taylor Swift: A Portrait of the Songstress
Taylor Alison Swift, born on December 13, 1989, in Reading, Pennsylvania, is an internationally renowned singer-songwriter and actress. With her distinctive blend of country, pop, and folk influences, she has not only revolutionized the music industry but also left an indelible mark on popular culture. From her early days as a country prodigy to her evolution into a global pop sensation, Swift's journey has been marked by authenticity, vulnerability, and an innate ability to connect with audiences.
Early Beginnings and Rise to Stardom Taylor Swift's musical journey commenced at a young age when she began writing poems and turning them into songs. By the age of 14, she signed a music publishing deal with Sony/ATV, showcasing her songwriting prowess. In 2006, she released her self-titled debut album, a collection of country-infused tracks that introduced the world to her raw storytelling ability. The album's standout tracks, such as "Tim McGraw," "Teardrops on My Guitar," and "Our Song," established her as a gifted songwriter capable of capturing the essence of young love and heartbreak.
Fearless and the Country Crossover Swift's second album, "Fearless," released in 2008, marked a pivotal moment in her career. Bolstered by hits like "Love Story," "You Belong with Me," and "Fifteen," the album showcased her growth as an artist and her ability to relate to a wide range of listeners. Swift's storytelling transcended genre boundaries, propelling her into the mainstream while still maintaining her country roots.
Red: A Departure and Maturation The album "Red," released in 2012, saw Swift embracing a more mature sound, blending country with pop influences. Songs like "I Knew You Were Trouble," "22," and the heartfelt title track "Red" displayed her willingness to experiment and evolve. The album marked a turning point as Swift began to embrace a more diverse sonic palette.
1989: A Pop Sensation In 2014, Swift fully embraced the pop genre with "1989." The album's infectious beats and catchy melodies, seen in tracks like "Shake It Off," "Blank Space," and "Bad Blood," propelled her to new heights of fame. Swift's transformation from country sweetheart to pop sensation demonstrated her ability to adapt to changing musical landscapes while maintaining her trademark authenticity.
Reputation and Owning Her Narrative "Reputation," released in 2017, showcased Swift's resilience in the face of media scrutiny. Songs like "Look What You Made Me Do" and "Delicate" delved into themes of self-discovery and empowerment, with Swift confidently addressing her public image. The album displayed her mastery of crafting personal narratives into universally relatable anthems.
Lover and Folklore: A Return to Intimacy In 2019, Swift released "Lover," an album that revisited her romantic roots with tracks like "Lover" and "Paper Rings." The release of "Folklore" in 2020 marked another unexpected turn, embracing a folksy, indie sound. The introspective tracks of "Folklore," including "Cardigan" and "Exile," revealed a newfound depth and maturity in her songwriting.
Evermore and Fearless (Taylor's Version) "Evermore," released later in 2020, was a surprise sister album to "Folklore." It continued to explore the folk and indie-pop sounds while delving into themes of introspection and storytelling. Additionally, Swift's re-recorded version of her 2008 album "Fearless" (Taylor's Version) was released in 2021, allowing her to regain control of her earlier music catalog.
Masters of Songwriting and Social Commentary Throughout her career, Taylor Swift's songwriting has been praised for its emotional resonance and relatability. Her ability to capture the human experience, from the exhilaration of new love to the heartache of loss, has made her an icon of modern songcraft. She has also used her platform to comment on social issues, such as feminism, mental health, and political engagement, further solidifying her influence beyond music.
Conclusion: A Timeless Artistic Legacy Taylor Swift's journey from a young country ingenue to a global pop icon has been nothing short of remarkable. Her willingness to evolve, experiment, and pour her emotions into her music has led to a discography that resonates with millions worldwide. Swift's songs have become the soundtrack to countless lives, marking her as one of the most influential artists of her generation, a trailblazer in the music industry, and a genuine voice for authenticity and empowerment.