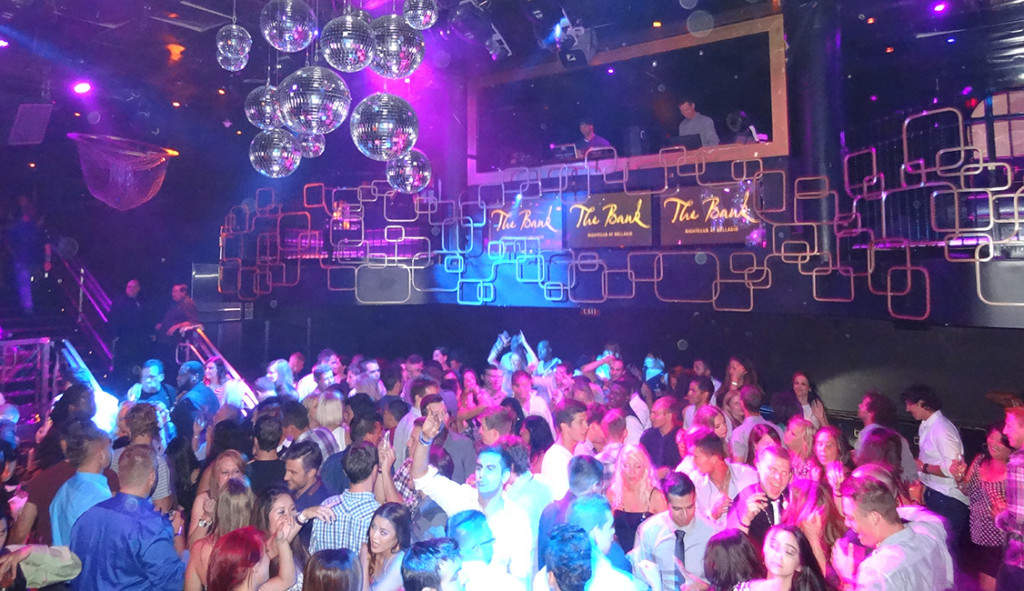 Las Vegas has a stellar nightclub scene with multiple options. The Bank Nightclub at Bellagio has a smaller, intimate setting while staying big on festivities and big on featured events. Eleven more pictures below. Two Videos from our YouTube Channel.
For the massive nightclubs or "mega-clubs," my favorites remain XS, Marquee, Hakkasan and TAO. The deck at PURE is amazing too. I think it goes without saying that you need bottle service unless you're a gorgeous group of ladies (or even a group of ladies, lol). For us guys, going in without bottle service is like going into a war zone without weapons. But if you're especially charismatic or good-looking perhaps you can pull it off. If you're a group with balanced boy-girl ratio (often the case and often required to keep female numbers high) you're going to want some place to sit.
For smaller venues in this town, which in any other city would still qualify as "big nightclubs," The Bank ranks well. They have good promoters and staff; their event lineup is impressive. Celebrities pop in all the time.
Tomorrow night, the LA Bikini Brigade Invasion will crash the party. Not sure who they are, but sounds fun. LA Bikini Brigade Invasion
The last time I went, as pictured, I joined a festive troupe of friends and we bought two bottles. Our table and lounge area was right next to the main floor—a club sweet spot.
Good times.
More Information on Bank Nightclub at Bellagio