THE BARBERSHOP CUTS AND COCKTAILS at Cosmopolitan in Las Vegas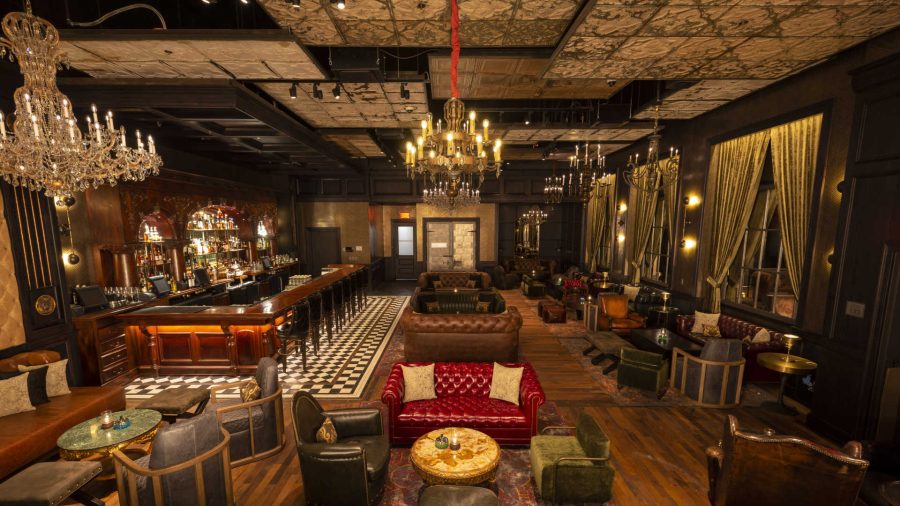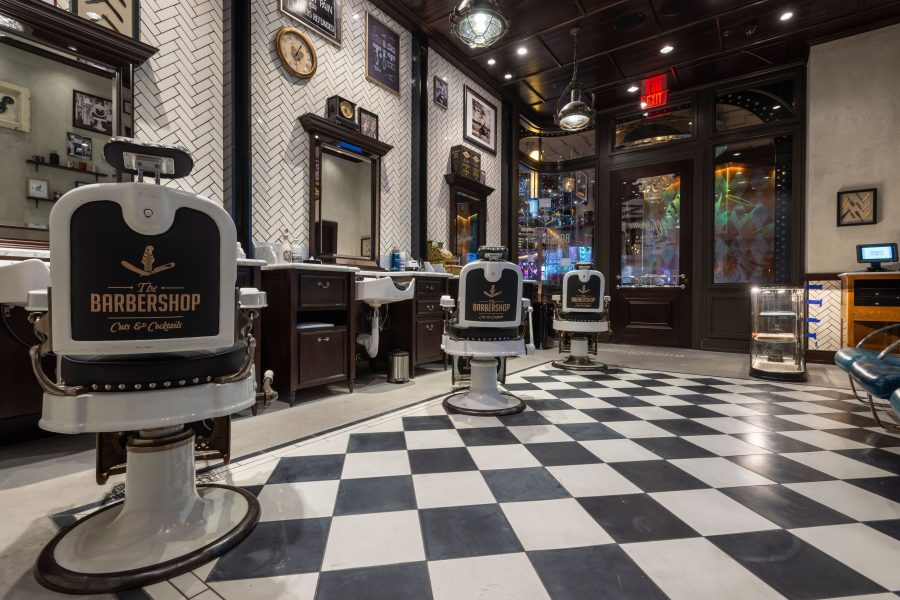 Address: 3708 S Las Vegas Blvd, Las Vegas, NV 89109, United States
Hours of Operation: Monday to Thursday: 10:00 AM – 10:00 PM Friday and Saturday: 10:00 AM – 12:00 AM Sunday: 10:00 AM – 8:00 PM
The Barbershop Cuts and Cocktails at Cosmopolitan in Las Vegas is an exceptional destination that beautifully combines the art of traditional barbering with the allure of a speakeasy. Located within the prestigious Cosmopolitan hotel on the iconic Las Vegas Strip, this establishment offers a truly immersive experience where patrons can indulge in expert haircuts and grooming services while sipping on meticulously crafted cocktails, all in an atmosphere that harkens back to the Prohibition era.
Drink Highlights: The Barbershop Cuts and Cocktails prides itself on its extensive and meticulously curated drink menu, featuring a wide range of handcrafted cocktails, craft beers, and premium spirits. Here are some highlights that showcase the bar's creativity and dedication to exceptional mixology:
Barber's Old Fashioned: A delightful twist on the classic Old Fashioned, expertly prepared with a blend of carefully selected premium whiskey, muddled sugar, aromatic bitters, and a touch of orange zest. This cocktail embodies the timeless elegance and sophistication of the era.
Speakeasy Sour: A refreshing and tangy libation that tantalizes the taste buds. This cocktail combines your choice of premium spirits, such as whiskey or gin, with freshly squeezed citrus juices, a touch of simple syrup, and a frothy egg white topping. It's a perfect balance of sweet, sour, and frothy textures.
Gin & Tonic Deluxe: Elevating the classic G&T to new heights, this cocktail features a premium gin of your choice, artisanal tonic water, and a selection of meticulously chosen botanical garnishes. The result is a crisp and refreshing drink with layers of flavor that will delight gin enthusiasts.
The cocktail menu at The Barbershop also includes an impressive selection of signature drinks and a thoughtfully curated collection of wines and spirits, ensuring there's something to please every discerning palate.
Haircut Highlights: The Barbershop Cuts and Cocktails offers a range of exceptional grooming services and haircuts, delivered by highly skilled barbers who are passionate about their craft. Here are some of the standout services they provide:
Classic Haircut: Experience the artistry and precision of a classic haircut tailored to your individual style and preferences. The barbers at The Barbershop possess exceptional attention to detail, ensuring a meticulously executed cut that complements your facial features and personal aesthetic.
Hot Towel Shave: Treat yourself to the ultimate in relaxation and grooming with a classic straight razor shave. Indulge in the sensation of hot towels on your face, followed by a skillful shave using traditional techniques, soothing balms, and aromatic oils. This timeless service offers a luxurious and rejuvenating experience.
Beard Trim and Shape: For those with facial hair, The Barbershop provides expert beard trimming and shaping services. Whether you desire a neat and tailored look or a more rugged style, the skilled barbers will sculpt and refine your beard with precision, using the finest tools and techniques.
The barbers at The Barbershop are known for their expertise, attention to detail, and ability to cater to each client's unique grooming needs. They take pride in delivering exceptional services that leave customers feeling confident and well-groomed.
Contact Information:
For more information, to make a reservation, or to explore the services and offerings at The Barbershop Cuts and Cocktails, you can visit their official website or contact them directly via phone.
Whether you're seeking a top-notch haircut, a luxurious grooming experience, or a lively atmosphere to enjoy expertly crafted cocktails, The Barbershop Cuts and Cocktails at Cosmopolitan in Las Vegas is the ultimate destination that seamlessly combines the art of barbering with the allure of a speakeasy. Immerse yourself in the vibrant energy of the Prohibition era while experiencing the epitome of style, taste, and relaxation.