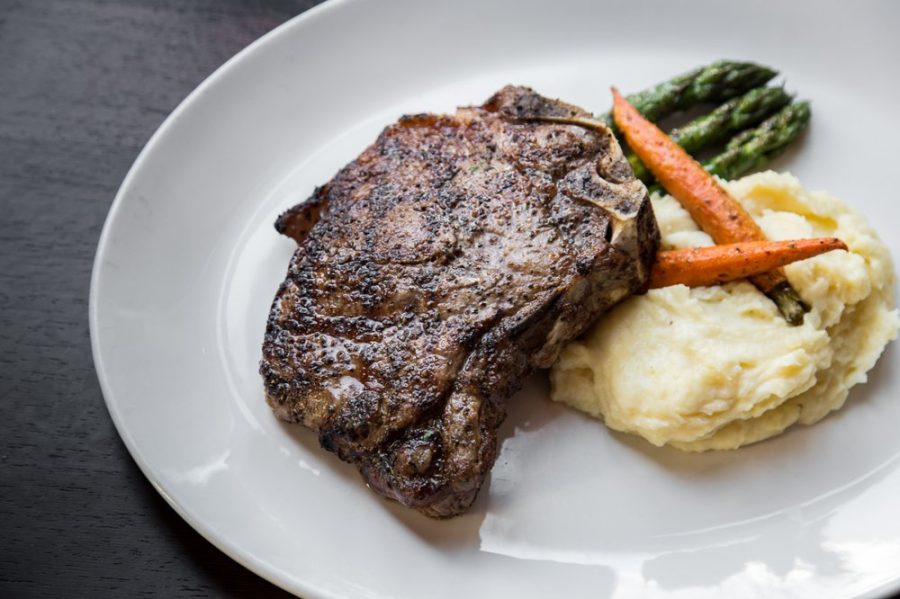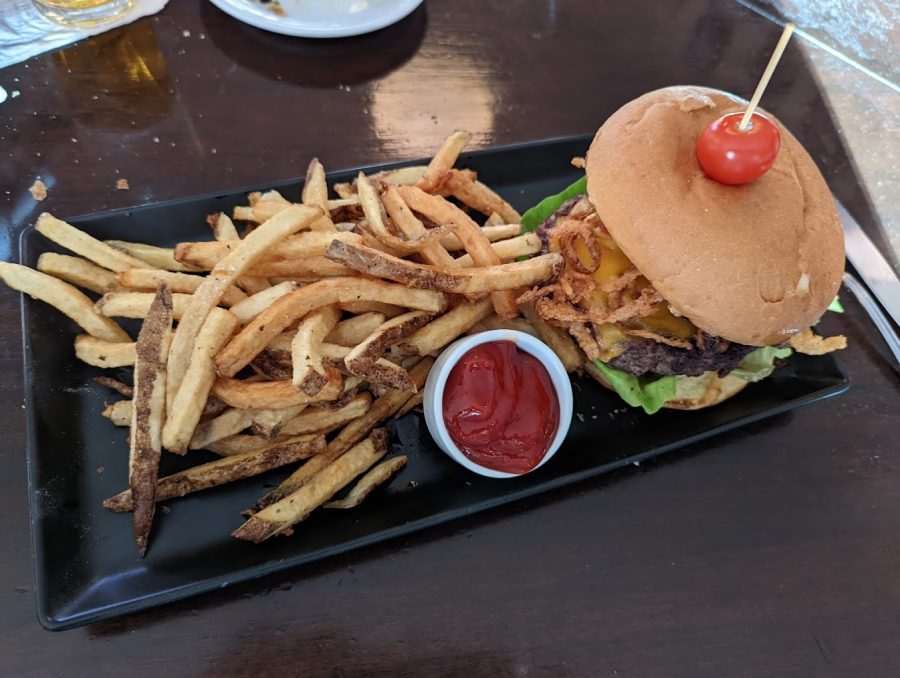 The Triple George Grill: A Bay Area like place with old school vibe in the Heart of Old Downtown Las Vegas
Located in the historic heart of Las Vegas, the Triple George Grill stands as an iconic culinary destination that seamlessly blends the city's rich past with modern sophistication. Located in the vibrant old downtown area, this award-winning restaurant offers a captivating dining experience, encompassing a diverse menu, impeccable service, and an ambiance that exudes both nostalgia and elegance. From its delectable menu offerings to its impressive drink selections, the Triple George Grill continues to captivate locals and visitors alike.
Address: 201 N 3rd St, Las Vegas, NV 89101, United States
Hours of Operation:
Monday to Thursday: 11:00 AM – 10:00 PM
Friday: 11:00 AM – 11:00 PM
Saturday: 4:00 PM – 11:00 PM
Sunday: Closed
Contact Information:
An Elegant Culinary Journey
Menu Highlights:
Steakhouse Classics: The Triple George Grill is renowned for its expertly prepared, USDA Prime steaks, including filet mignon, ribeye, and New York strip. These perfectly grilled cuts are complemented by an array of house-made sauces and sides, creating an unforgettable steakhouse experience.
Seafood Delights: Indulge in a selection of pristine seafood offerings, such as the Pan-Seared Atlantic Salmon and the Alaskan King Crab Legs. These dishes showcase the restaurant's commitment to sourcing the finest ingredients and ensuring exceptional flavors.
Pasta Perfection: Guests can savor rich and satisfying pasta dishes, like the Lobster Ravioli and the Pappardelle Bolognese. Each dish is a testament to the Triple George Grill's dedication to delivering comfort and sophistication in every bite.
Burgers and Sandwiches: For a more casual dining experience, the restaurant offers a variety of mouthwatering burgers and sandwiches. Notable options include the Triple George Burger and the Grilled Portobello Sandwich.
Sides and Small Plates: Complement your meal with an array of delectable sides and small plates, such as Truffle Mac & Cheese, Creamed Spinach, and Crispy Calamari. These additions add depth and variety to your dining experience.
Drink Highlights:
Signature Cocktails: The Triple George Grill boasts an impressive selection of handcrafted cocktails, expertly mixed using premium spirits and fresh ingredients. From the classic Old Fashioned to the innovative Downtown Mule, the cocktail menu caters to every palate.
Wine Selection: With an extensive wine list featuring both domestic and international wines, guests can find the perfect pairing for their meal. From robust reds to crisp whites, the selection is curated to enhance the dining experience.
Craft Beers: The restaurant celebrates the craft beer movement with a rotating selection of local and regional brews. This commitment to showcasing local flavors adds a unique touch to the drink offerings.
A Timeless Atmosphere
The Triple George Grill's ambiance pays homage to Las Vegas's storied past while embracing contemporary design elements. The dining room features a mix of plush leather seating, dark wood accents, and subdued lighting, creating an atmosphere that is both inviting and refined. The restaurant's layout caters to intimate dinners, group celebrations, and business gatherings, making it a versatile choice for any occasion.
Exceptional Service
At the heart of the Triple George Grill experience is a dedicated team of professionals who are committed to providing impeccable service. The knowledgeable waitstaff is always ready to offer recommendations, assist with wine pairings, and ensure every guest's needs are met, further enhancing the overall dining journey.
Conclusion
The Triple George Grill stands as a cool tasty choice in the old downtown area of Las Vegas, offering a harmonious blend of classic charm and contemporary sophistication. With its diverse menu, exceptional drink offerings, and timeless ambiance, the restaurant continues to be a beloved destination for locals and visitors seeking an unforgettable dining experience. Whether indulging in a succulent steak, savoring fresh seafood, or enjoying a handcrafted cocktail, patrons are sure to leave with memories of a remarkable meal in the heart of downtown Las Vegas.