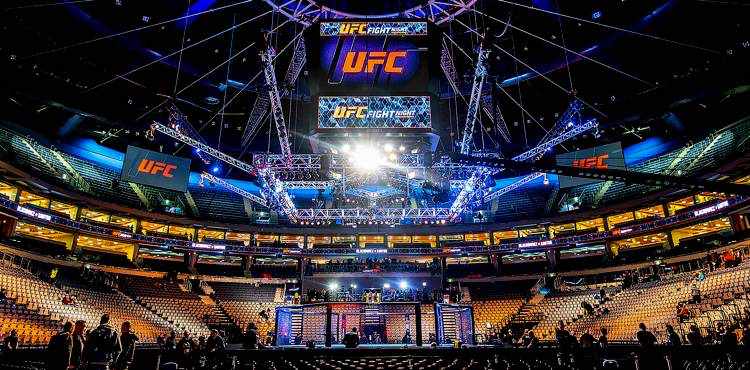 The Ultimate Fighting Championship (UFC): A Comprehensive Profile
Introduction: The Ultimate Fighting Championship (UFC) is the premier mixed martial arts (MMA) organization in the world. Known for its high-octane fights, skilled athletes, and global reach, the UFC has revolutionized combat sports since its inception in 1993. This extensive profile provides an in-depth look at the UFC, highlighting its history, rules, notable fighters, and the significance of Las Vegas as a prominent venue for big fights.
History and Evolution of the UFC:
The UFC was founded in 1993 by Art Davie, Rorion Gracie, and Bob Meyrowitz. The promotion aimed to determine the most effective martial art through a series of no-holds-barred fights, blending various disciplines such as Brazilian Jiu-Jitsu, wrestling, boxing, and kickboxing. Over the years, the UFC evolved from a controversial spectacle to a regulated and respected sporting organization.
UFC Rules and Weight Classes:
The UFC follows the Unified Rules of Mixed Martial Arts, which include regulations for fighter safety and fair competition. These rules govern aspects such as striking, grappling, submissions, fouls, and judging criteria. The UFC features a wide range of weight classes, allowing fighters of similar size and weight to compete against each other. Popular weight divisions include heavyweight, light heavyweight, welterweight, lightweight, and featherweight.
Notable Fighters and UFC Champions:
The UFC has been home to many legendary fighters who have left an indelible mark on the sport. Notable champions include Anderson Silva, Georges St-Pierre, Jon Jones, Conor McGregor, Ronda Rousey, Amanda Nunes, and Khabib Nurmagomedov. These fighters have showcased exceptional skills, memorable performances, and historic title reigns, cementing their legacy in the annals of MMA history.
Las Vegas: The Epicenter of Big UFC Fights:
Las Vegas holds a special place in the UFC's history, acting as a premier destination for major fights. The city's vibrant atmosphere, world-class venues, and entertainment industry make it an ideal location for hosting UFC events. Las Vegas has witnessed numerous historic matchups, with iconic venues such as the T-Mobile Arena, MGM Grand Garden Arena, and the UFC Apex serving as the backdrop for thrilling showdowns.
Big Fights in Las Vegas:
Las Vegas has hosted some of the most memorable and highly anticipated fights in UFC history. Highlighting a few notable encounters:
UFC 116: Brock Lesnar vs. Shane Carwin (July 3, 2010)

Venue: MGM Grand Garden Arena
This heavyweight title fight saw Brock Lesnar and Shane Carwin clash in an exhilarating battle that ended with Lesnar's come-from-behind victory via submission.

UFC 189: Conor McGregor vs. Chad Mendes (July 11, 2015)

Venue: MGM Grand Garden Arena
With the interim featherweight title on the line, Conor McGregor faced Chad Mendes in a thrilling showdown. McGregor secured a knockout victory in the second round, further solidifying his star status.

UFC 194: Jose Aldo vs. Conor McGregor (December 12, 2015)

Venue: MGM Grand Garden Arena
This highly anticipated featherweight title unification bout pitted the long-reigning champion, Jose Aldo, against the brash and charismatic Conor McGregor. McGregor stunned the world with a spectacular 13-second knockout, claiming the belt.

UFC 200: Brock Lesnar vs. Mark Hunt (July 9, 2016)

Venue: T-Mobile Arena
Making his return to the UFC after a hiatus, Brock Lesnar faced the heavy-hitting Mark Hunt in a thrilling heavyweight clash. Lesnar emerged victorious via decision, captivating fans with his powerful wrestling skills.
Conclusion:
The UFC has revolutionized the world of combat sports, captivating fans with its exhilarating fights and showcasing the talents of elite athletes. Las Vegas, with its vibrant atmosphere and world-class venues, holds a special place in the UFC's history, hosting some of the most significant bouts. From iconic matchups to historic title fights, the UFC's presence in Las Vegas continues to make it a premier destination for MMA enthusiasts and athletes alike.