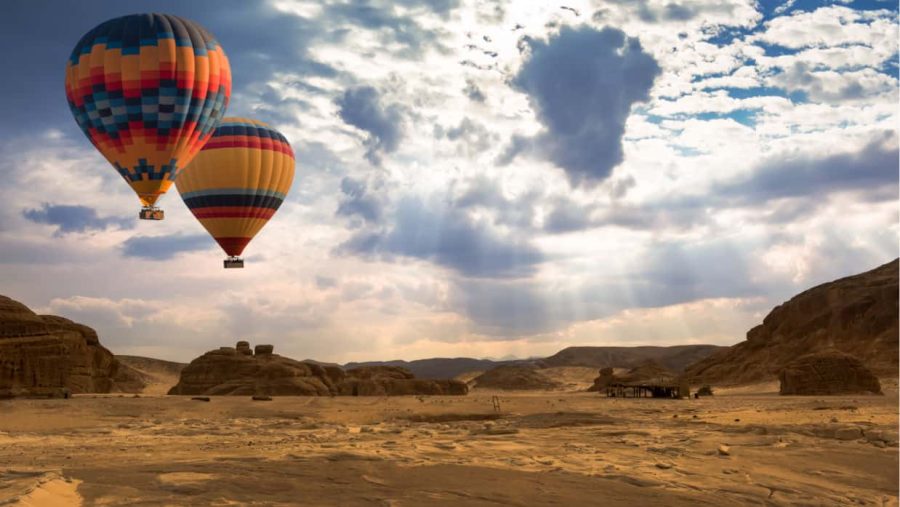 Profile: Vegas Balloon Rides – Elevating Las Vegas Adventures
Introduction: Welcome to the world of boundless skies and breathtaking vistas with Vegas Balloon Rides. Nestled in the heart of Las Vegas, this premier hot air balloon adventure company offers a one-of-a-kind experience that caters to the adventurous spirit of tourists seeking an elevated perspective of the city's iconic landmarks. From the thrill of ascending into the heavens to the serenity of floating amidst the clouds, Vegas Balloon Rides promises an unforgettable journey that will forever transform your perception of Las Vegas.
Aerial Dreams Unveiled: Vegas Balloon Rides brings to life the dream of soaring high above the cityscape, providing a bird's-eye view of the dazzling Las Vegas Strip, the rugged beauty of Red Rock Canyon, and the vastness of the Mojave Desert. As the sun rises or sets, the landscape below is painted with hues of gold and orange, creating a canvas of awe-inspiring beauty. It's an experience that allows tourists to capture the true essence of Las Vegas from a vantage point that few have witnessed.
Customized Adventures: Tailoring their experiences to cater to a diverse range of tourists, Vegas Balloon Rides offers a variety of packages designed to meet different preferences. Whether you're celebrating a special occasion, seeking a romantic getaway, or simply wanting to add an extra layer of excitement to your trip, their personalized packages ensure that each journey is unique. From private rides for intimate moments to group adventures filled with camaraderie, Vegas Balloon Rides has something for everyone.
Skilled Pilots and Safety First: The company's team of skilled and licensed pilots are more than just navigators of the skies; they are passionate guides who share a deep love for ballooning and a wealth of knowledge about the Las Vegas airspace. Safety is a top priority, and their expertise ensures a smooth and secure journey for every passenger. Feel free to engage with these knowledgeable pilots, ask questions, and immerse yourself in the world of ballooning.
Booking and Contact Information: Embarking on your Vegas Balloon Rides adventure is just a step away:
Central Location: Conveniently located near the Las Vegas Strip, Vegas Balloon Rides ensures that your journey is easily accessible from various points across the city. Whether you're staying on the Strip or exploring different neighborhoods, this central location offers easy access to an extraordinary adventure.
In Conclusion: Vegas Balloon Rides is more than just a company; it's a gateway to unparalleled adventures in the skies of Las Vegas. With a commitment to providing tourists with a truly unique and unforgettable experience, they've become a beacon of elevated exploration in the city. Prepare to be swept off your feet, both figuratively and literally, as Vegas Balloon Rides elevates your Las Vegas adventure to new heights.