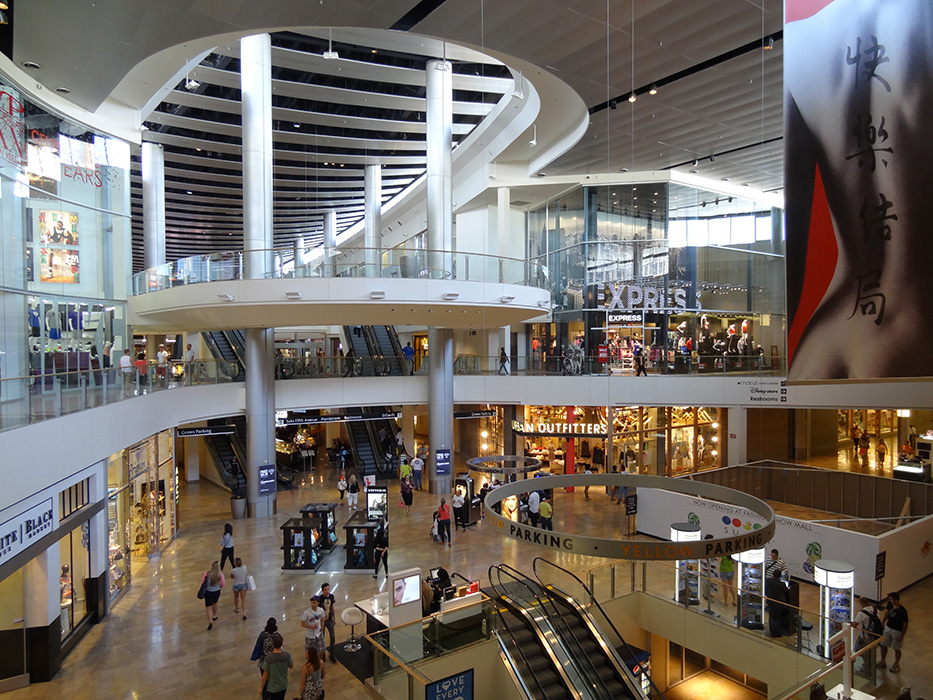 Fashion Show Mall: A Premier Shopping Destination on the Las Vegas Strip
Nestled at the heart of the iconic Las Vegas Strip, the Fashion Show Mall stands as a beacon of luxury, style, and entertainment, captivating visitors from all corners of the world. Boasting a diverse collection of world-class retailers, avant-garde designs, and cutting-edge fashion trends, this premier shopping destination offers an unparalleled shopping experience that blends glamour with innovation. Whether you're a fashion aficionado or a casual shopper, the Fashion Show Mall promises an unforgettable journey through the realms of fashion and luxury.
Address: Fashion Show Mall 3200 S Las Vegas Blvd, Las Vegas, NV 89109 United States
The Ultimate Shopping Experience:
With its sprawling expanse spanning over 2 million square feet, the Fashion Show Mall is a shopper's paradise that seamlessly merges high-end shopping with entertainment and dining. Its central location on the Las Vegas Strip makes it easily accessible to both tourists and locals, making it a must-visit destination for those seeking the latest trends and a taste of extravagance.
Unrivaled Retailers:
The Fashion Show Mall houses an impressive array of over 250 retailers, featuring a diverse collection of international and local brands. From iconic luxury labels to emerging designers, the mall caters to a broad spectrum of styles and tastes. Some highlights include:
Louis Vuitton: Elevating the concept of luxury, Louis Vuitton's boutique offers a range of timeless accessories, leather goods, and ready-to-wear fashion that epitomizes elegance and sophistication.
Gucci: A symbol of Italian craftsmanship and opulence, Gucci's boutique at the Fashion Show Mall presents a captivating selection of fashion-forward clothing, accessories, and footwear.
Nordstrom: This renowned department store brings a curated assortment of high-quality fashion, beauty products, and accessories to the mall, catering to shoppers seeking a personalized shopping experience.
Apple: Blending technology with aesthetics, the Apple Store showcases the latest gadgets and devices in a sleek, modern environment, reflecting the brand's commitment to innovation.
Zara: Offering fast-fashion with a twist of style, Zara's boutique provides trendsetting clothing and accessories for those seeking the latest runway-inspired looks.
Dining and Entertainment:
Beyond its shopping offerings, the Fashion Show Mall excels in providing a diverse range of culinary experiences and entertainment options. Visitors can enjoy delectable cuisines at restaurants like The Capital Grille, Maggiano's Little Italy, and Kona Grill, while casual eateries such as Shake Shack and California Pizza Kitchen offer a quick bite for those on the go. The mall's Fashion Show Live, a dynamic runway show, brings the latest fashion trends to life in an engaging and interactive manner, adding an element of excitement to the shopping journey.
Accessibility and Location:
Situated at the crossroads of the Las Vegas Strip, the Fashion Show Mall is conveniently accessible from major hotels, resorts, and casinos. Its central location makes it an ideal stop for tourists exploring the city's entertainment offerings, while its proximity to local neighborhoods ensures easy access for residents.
In conclusion, the Fashion Show Mall transcends traditional shopping experiences by immersing visitors in a world of luxury, style, and innovation. Its extensive range of retailers, coupled with exceptional dining and entertainment options, cements its position as a quintessential destination for fashion enthusiasts and discerning shoppers alike. With its prime location, the mall seamlessly weaves together the glamour of Las Vegas with the allure of high-end fashion, leaving an indelible mark on the city's vibrant tapestry.