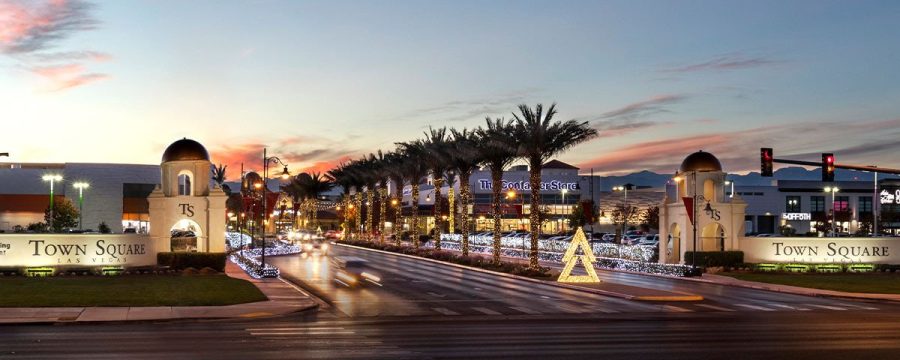 Town Square in Las Vegas, Park and Shopping
When one thinks of Las Vegas, vibrant lights, bustling casinos, and world-class entertainment immediately come to mind. However, amidst the dazzling frenzy of the Las Vegas Strip lies a gem that provides a unique blend of shopping, dining, and leisure activities. Town Square Las Vegas, often referred to simply as "Town Square," stands as an oasis of relaxation and entertainment just minutes away from the famous Strip. In this comprehensive guide, we delve into the details of this remarkable destination, highlighting its key features, attractions, shopping opportunities, dining options, and more.
Introduction to Town Square
Nestled on 93 acres of prime land, Town Square Las Vegas is a premier lifestyle center that caters to both locals and tourists seeking a refreshing alternative to the Strip's frenetic pace. Boasting a prime location at the intersection of Las Vegas Boulevard and Sunset Road, Town Square captures the essence of community, combining the allure of shopping and dining with an inviting outdoor atmosphere. This urban oasis offers a welcoming environment for families, couples, and friends to gather and indulge in a diverse range of activities.
Retail Therapy at Its Best: Shopping Galore
With over 120 stores spanning across 1.2 million square feet of retail space, Town Square is a shopping enthusiast's paradise. From high-end fashion boutiques to beloved national retailers, the shopping options cater to a wide array of tastes and preferences. Shoppers can browse through top-tier brands like Apple, H&M, Sephora, and more, ensuring that they're equipped with the latest trends and must-have items.
Culinary Delights: A Gastronomic Journey
Town Square's dining scene is a culinary adventure waiting to be savored. From casual eateries to upscale restaurants, the gastronomic offerings cater to every palate. Whether you're in the mood for gourmet burgers, farm-to-table fare, authentic international cuisine, or indulgent desserts, Town Square's restaurants have it all. The Yard House, Bonefish Grill, and California Pizza Kitchen are just a few of the notable establishments that promise an unforgettable dining experience.
Family-Focused Fun: Entertainment and Activities
Beyond shopping and dining, Town Square offers a diverse range of entertainment and activities that cater to all ages. The Children's Park, complete with interactive play areas and splash pads, provides endless enjoyment for the little ones. For those seeking excitement, the AMC Town Square 18 movie theater showcases the latest blockbusters, while the GameWorks arcade satisfies gamers of all ages.
Events and Celebrations: Bringing the Community Together
Town Square isn't just a place to shop and dine; it's a hub of community engagement and entertainment. Throughout the year, the square hosts a variety of events that bring people together. From live concerts and outdoor movie nights to holiday celebrations and art festivals, there's always something happening at Town Square.
Getting There and Getting Around: Accessibility
Reaching Town Square is a breeze, as it's conveniently located just minutes away from McCarran International Airport and the Las Vegas Strip. Ample parking facilities ensure that visitors have hassle-free access to the center's amenities. Additionally, pedestrian-friendly walkways and open-air spaces make exploring Town Square a comfortable and enjoyable experience.
The Verdict: A Must-Visit Destination
In a city known for its extravagant entertainment and high-energy nightlife, Town Square Las Vegas offers a refreshing contrast that combines shopping, dining, and leisure in a serene and inviting atmosphere. With its diverse range of stores, delectable dining options, family-friendly activities, and community-focused events, Town Square stands as a must-visit destination for both tourists and locals seeking a well-rounded and unforgettable experience in the heart of Las Vegas. Whether you're looking to indulge in retail therapy, savor mouthwatering cuisine, or simply unwind amidst a vibrant urban setting, Town Square has something for everyone. Plan your visit today and discover the hidden gem that continues to capture the hearts of those who venture beyond the Strip's glittering lights.