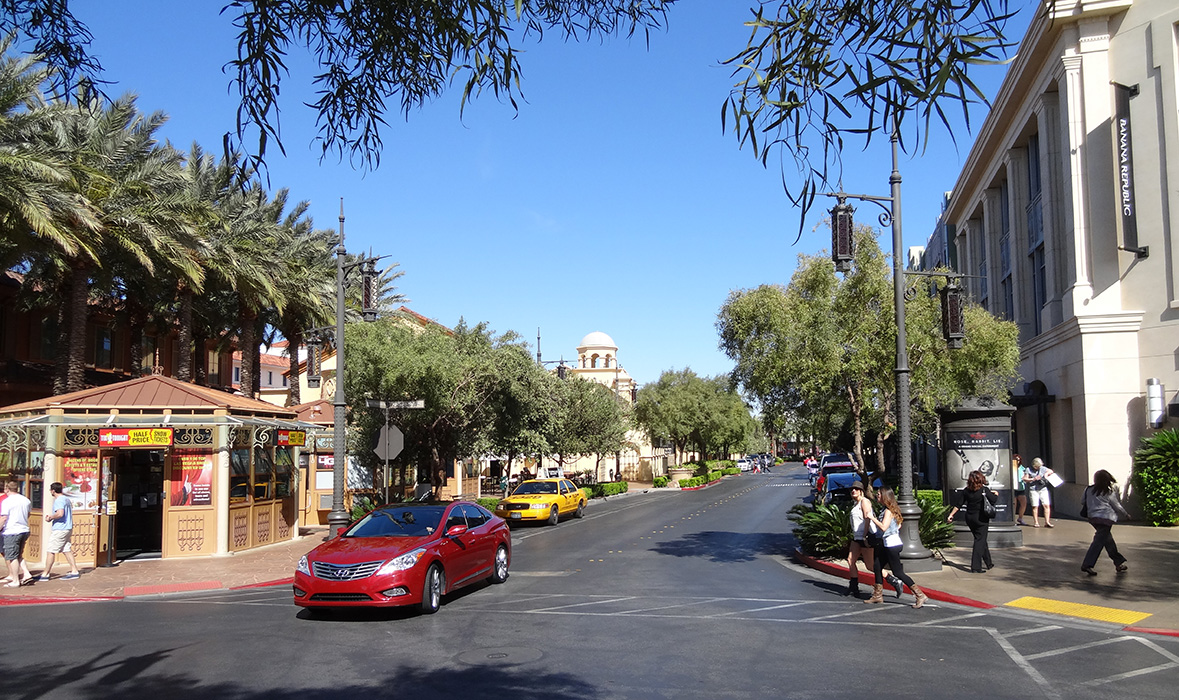 Another lovely activity for both tourists and locals. Las Vegas Town Square. Close to the strip but feels away from strip.
A little south of Mandalay Bay.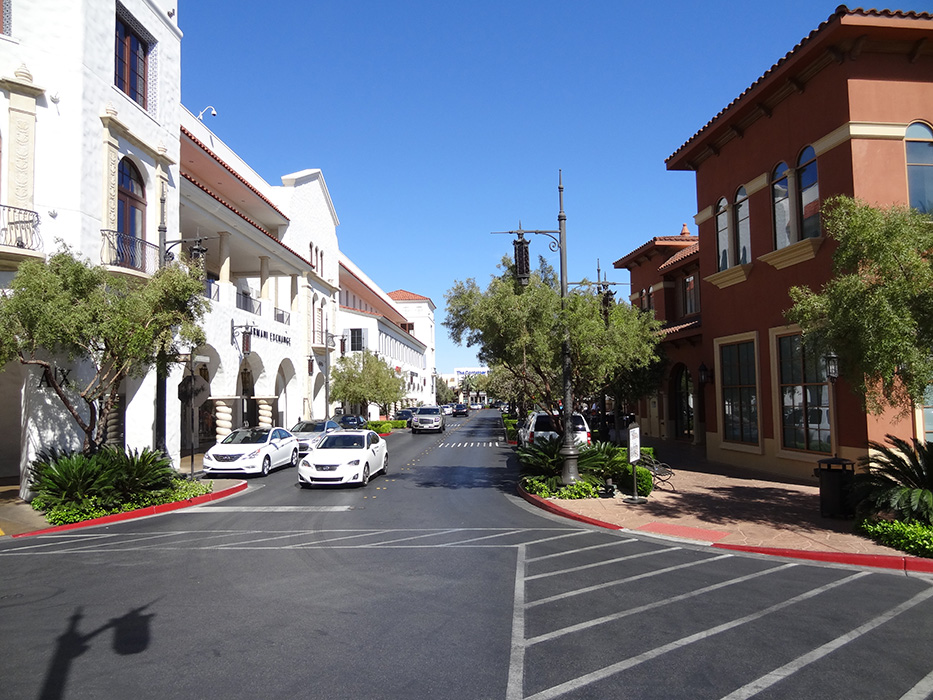 Lots of room to spread out here. You won't be fighting strip crowds. Easy to shop, dine, and enjoy the greenery. A well-trimmed park and children's train rides make it family-friendly.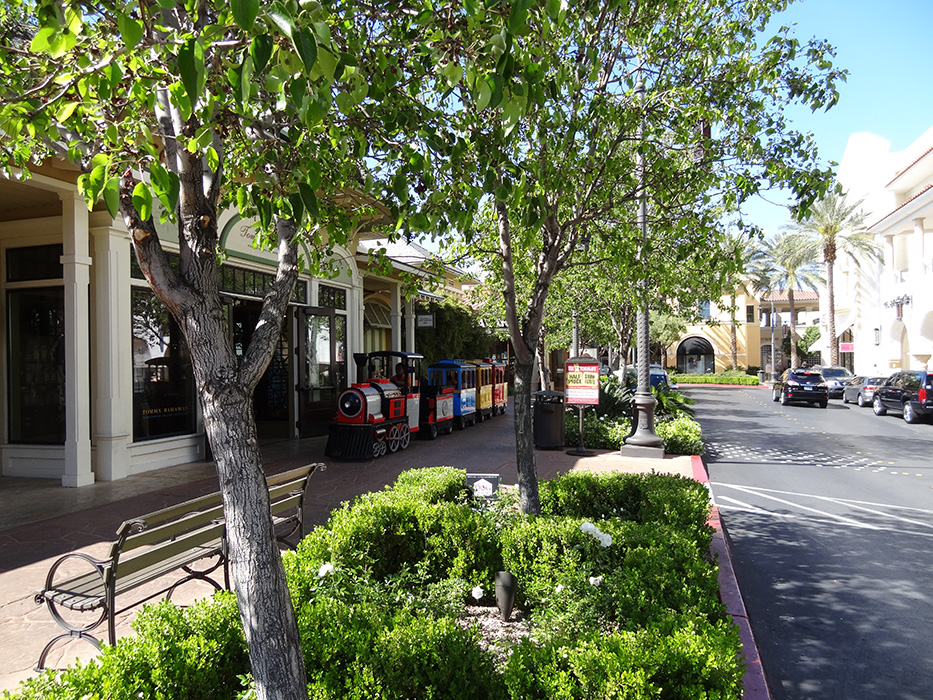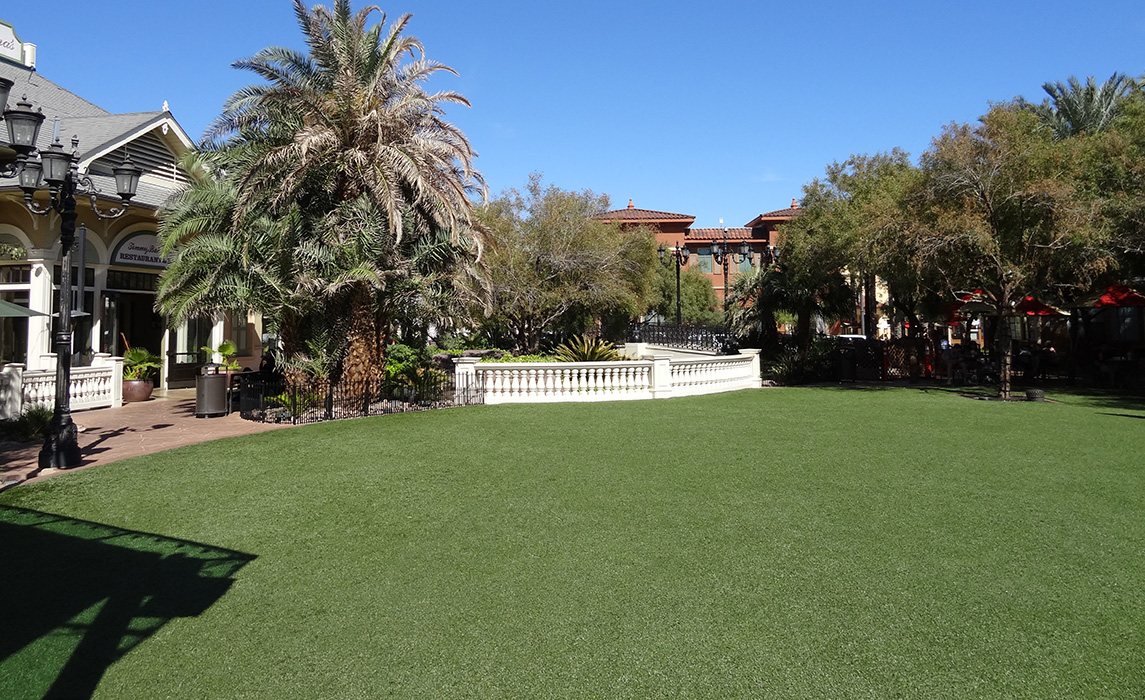 Shops include Abercrombie & Fitch, American Eagle Outfitters, Apple, Banana Republic, Bath & Body Works, Godiva Chocolatier, Sunglass Hut, Teavana, The Body Shop, Victoria's Secret, and many many more.
You'll also find Whole Food's Market, plus tasty eateries and brew houses like Yard House.
The Blue Martini makes for festive nightlife, which I will cover at Town Square in another write-up soon. Suffice to say many locals enjoy Town Square by day and by night.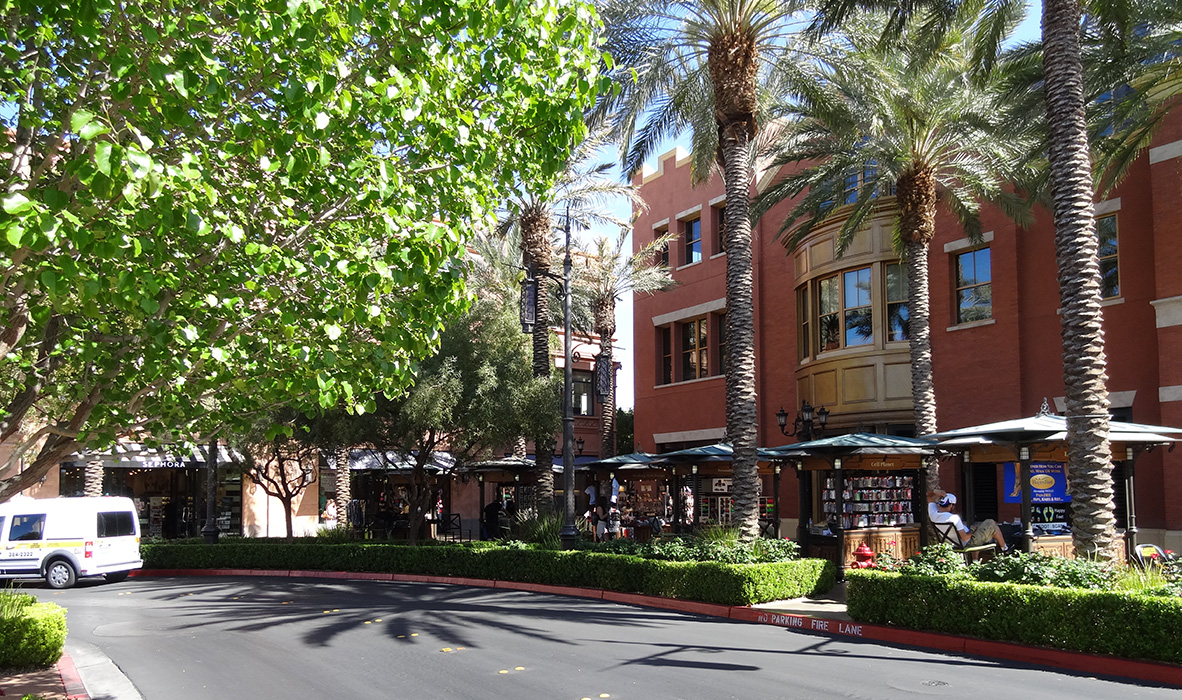 Up and down sidewalks various vendors sell their wares.
Again, if you've been cramped on the strip, you will enjoy the open space.  And Town Square is five minutes from the airport.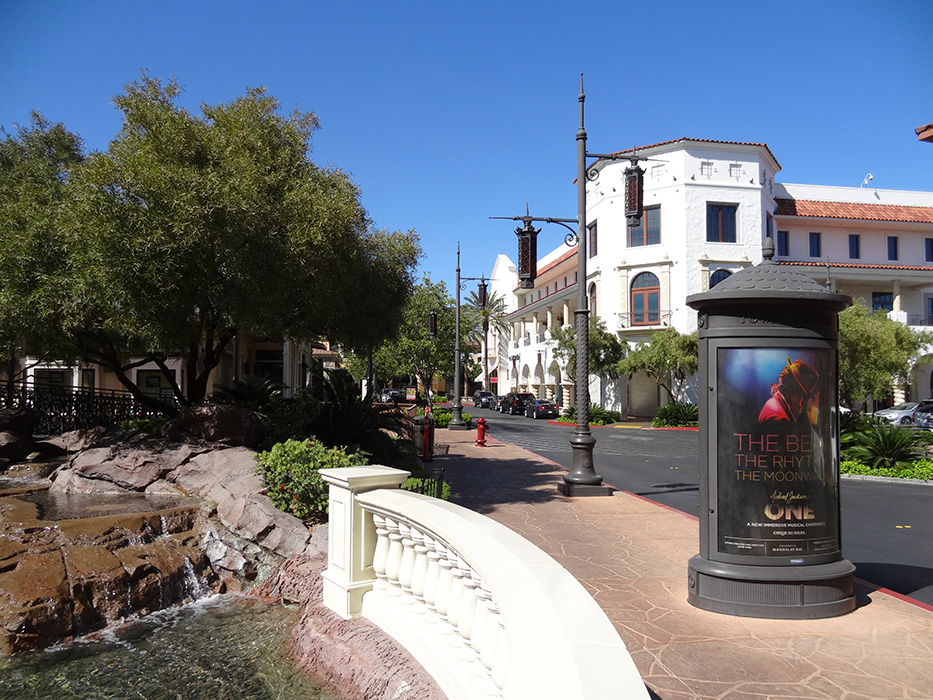 Town Square holds fun and interesting events every month, for example, the Wine Walk. See picture below.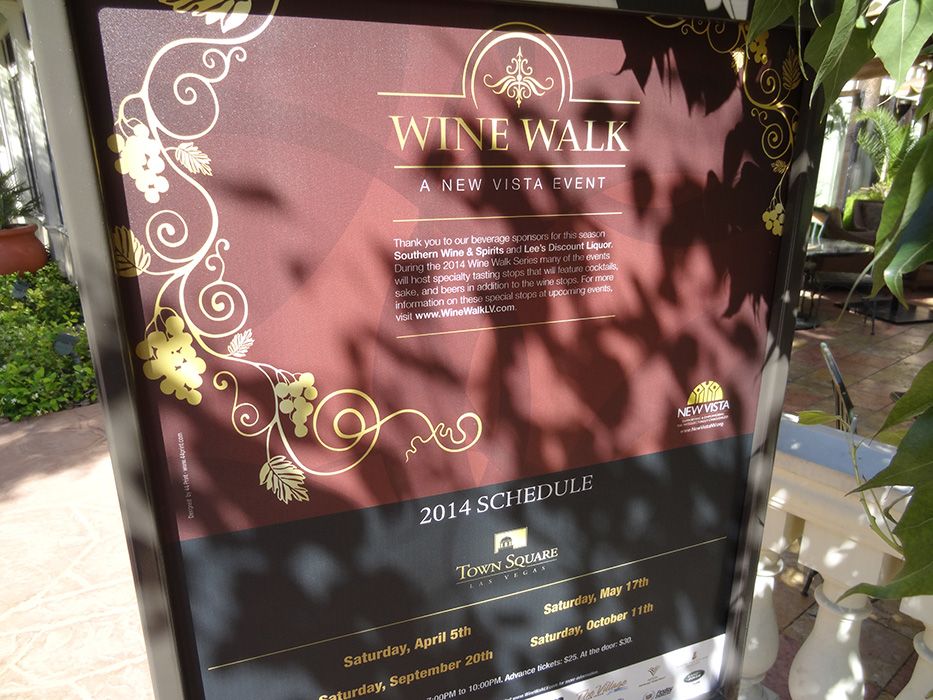 Children love the park and train rides.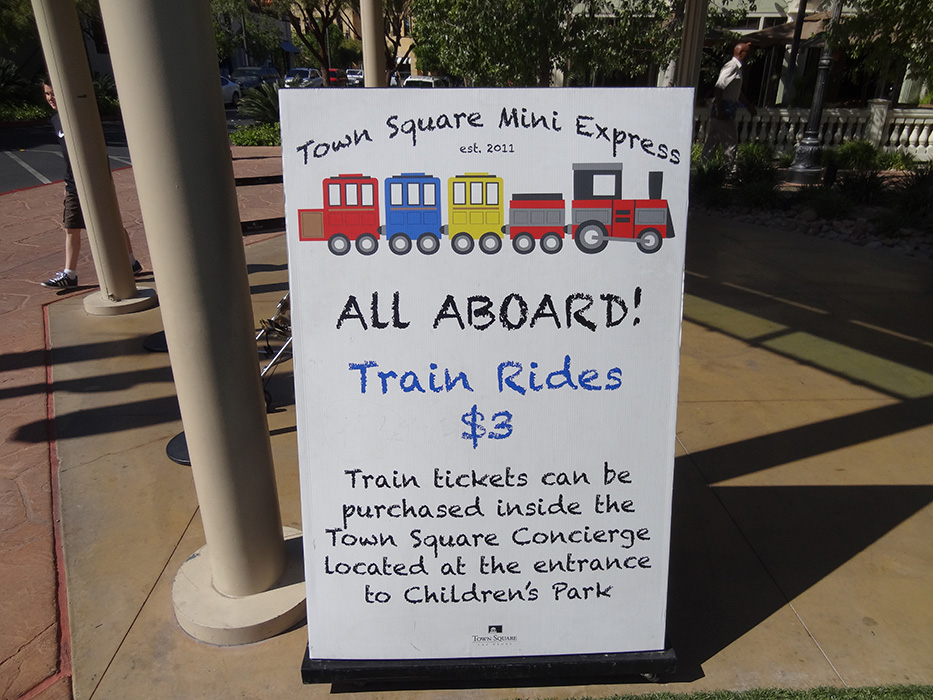 AMC Movie Theatres are inside too.
So much to do, you won't be disappointed!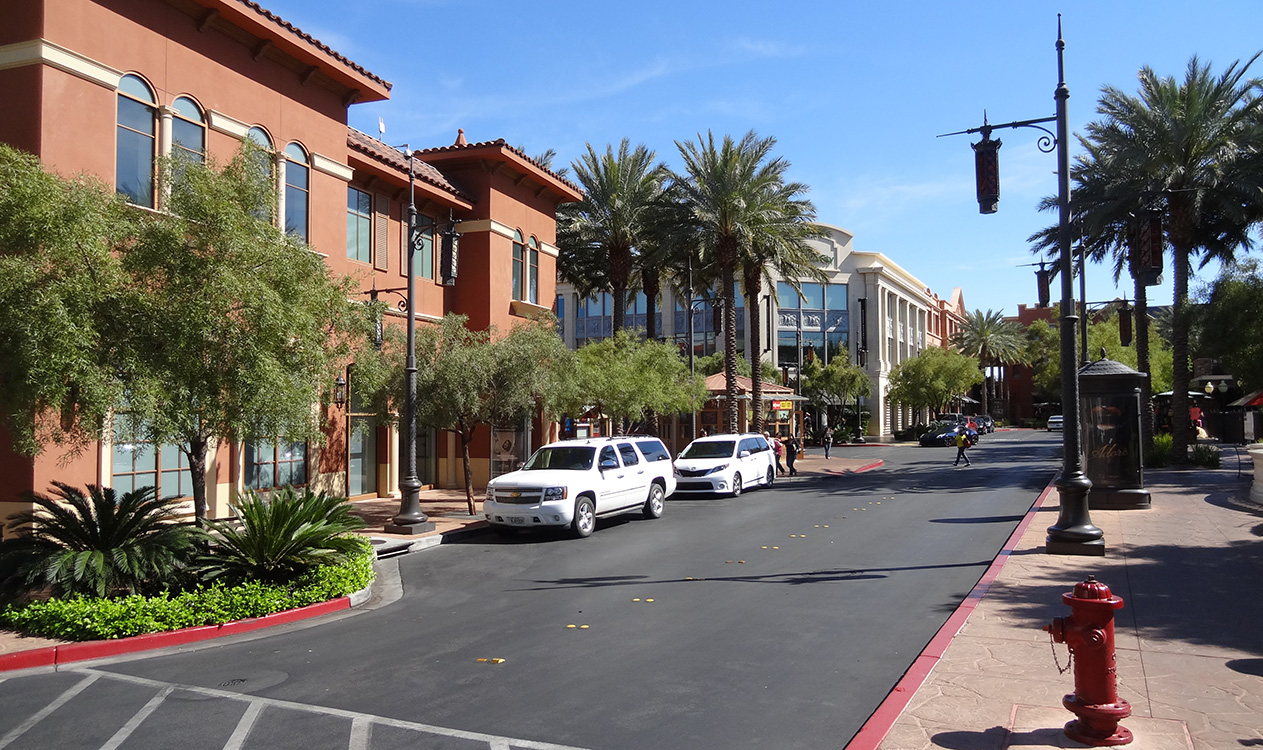 Please visit our YouTube Channel to see videos of Town Square.