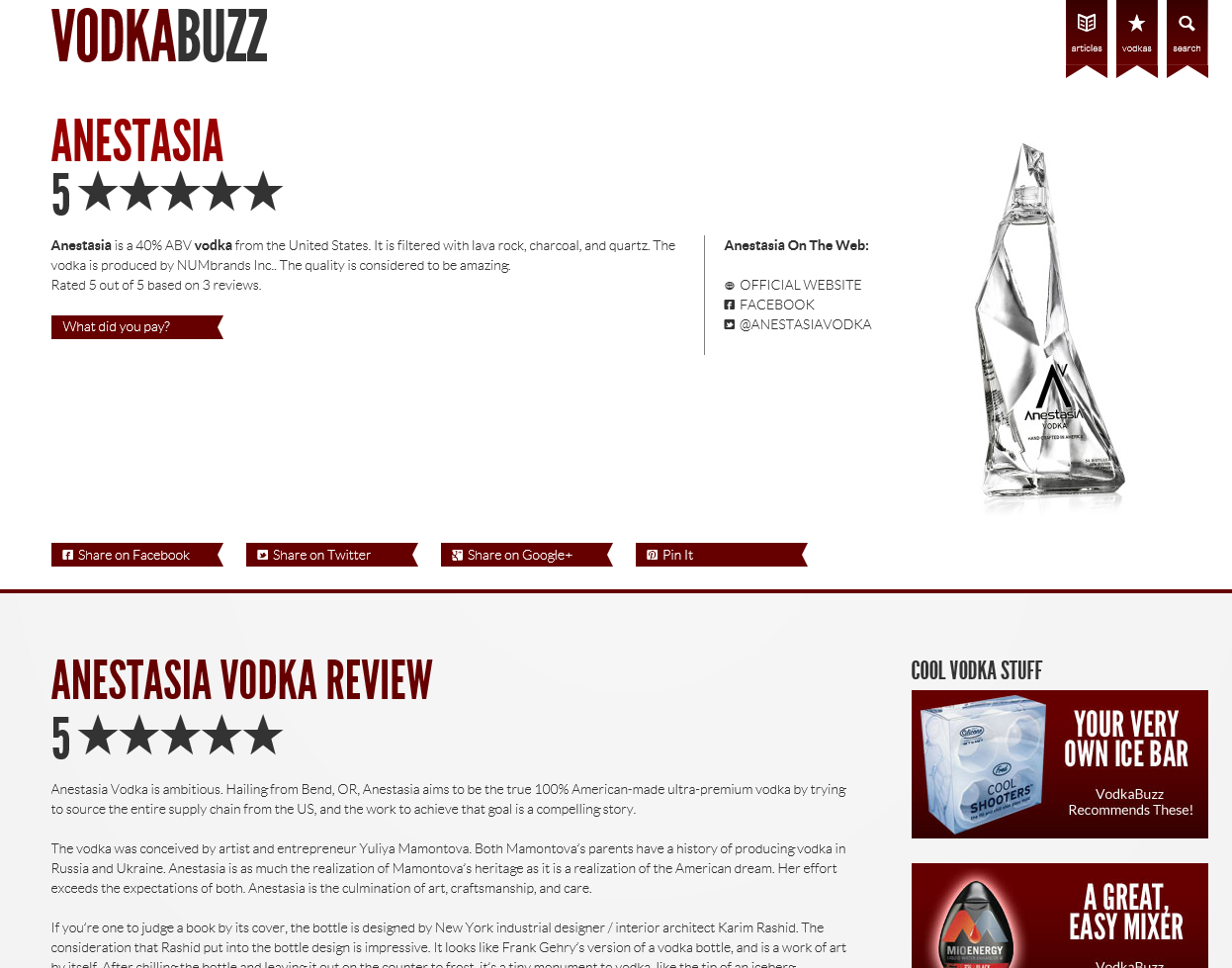 VodkaBuzz recently awarded 5 Stars, its highest rating, to AnestasiA Vodka.
Las Vegas Top Picks is not surprised, as we have loved this drink since the summer of 2013!
We've drank it; we've written about it; we've carried it to parties where crowds gather round to admire the gorgeous bottle; we've watched positive reviews roll in regarding the superior taste and style of AnestasiA Vodka.
This drink is a must-have on your spirit shelf.
And next month we interview Yuliya Mamontova, the CEO, who hails from a long, rich history of Vodka production in both Ukraine and Russia. Especially interesting is her vision (and now execution) of combining American luxury and production with this heritage.
Please visit the AnestasiA Vodka Website to learn more about this luxurious product.