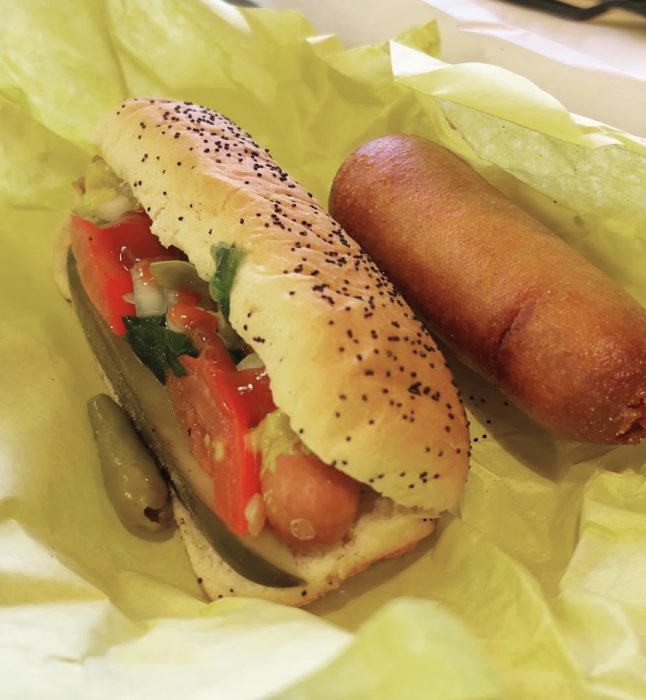 Introduction
When it comes to finding an authentic taste of Chicago in the bustling city of Las Vegas, look no further than Windy City Beefs-N-Dogs. This Windy City-inspired eatery has been a beloved culinary landmark for locals and tourists alike, offering a delicious slice of Chicago's gastronomic heritage. Windy City Beefs-N-Dogs is a must-visit destination for anyone seeking classic Chicago-style hot dogs, mouthwatering Italian beef sandwiches, and a welcoming atmosphere that feels just like home.
Location
Windy City Beefs-N-Dogs can be found at the following address:
7500 W Lake Mead Blvd Suite 10, Las Vegas, NV 89128
Hours of Operation:
Monday to Friday: 10:00 AM – 8:00 PM
Saturday and Sunday: 11:00 AM – 7:00 PM
The Windy City Experience
Chicago-Style Hot Dogs
One of the crown jewels of Windy City Beefs-N-Dogs is their iconic Chicago-style hot dogs. These dogs are a true reflection of Chicago's culinary heritage. A poppy seed bun cradles an all-beef Vienna hot dog, topped with a medley of mouthwatering ingredients: yellow mustard, vibrant green relish, freshly chopped onions, juicy tomato slices, a dill pickle spear, sport peppers, and a dash of celery salt. Each bite is a symphony of flavors that will transport you straight to the Windy City.
Italian Beef Sandwiches
If you're in the mood for something heartier, Windy City Beefs-N-Dogs offers Chicago's renowned Italian beef sandwiches. These sandwiches feature tender, thinly sliced roast beef that's slow-cooked to perfection and served on a fresh Italian roll. You can choose your level of "dip" – from dry to juicy – and whether you'd like sweet or hot peppers. It's an explosion of savory goodness that'll leave your taste buds singing.
Menu Highlights
Chicago-Style Hot Dog: A classic favorite that embodies the flavors of Chicago, it's a must-try for first-time visitors and hot dog aficionados alike.
Italian Beef Sandwich: Sink your teeth into this delectable sandwich, available in various sizes to satisfy your appetite.
Combo Meals: For the indecisive or those looking to try it all, Windy City Beefs-N-Dogs offers combo meals that pair a Chicago-style hot dog with an Italian beef sandwich – the best of both worlds.
Maxwell Street Polish Sausage: Another Windy City classic, the Maxwell Street Polish Sausage is a juicy, grilled delight that's sure to please.
Sides: Complement your main dish with an array of classic sides, including crinkle-cut fries, onion rings, and homemade coleslaw.
Family-Friendly Atmosphere
Beyond the exceptional menu offerings, Windy City Beefs-N-Dogs prides itself on its warm and welcoming atmosphere. Whether you're dining in with family and friends or grabbing a quick bite on the go, you'll find the staff friendly, attentive, and ready to make your Windy City experience memorable.
Conclusion
Windy City Beefs-N-Dogs in Las Vegas is a culinary gem that brings the flavors of Chicago to the heart of the desert. With its mouthwatering Chicago-style hot dogs, tantalizing Italian beef sandwiches, and a welcoming atmosphere, it's no wonder locals and tourists alike flock to this establishment. Next time you're in Las Vegas and craving a taste of the Windy City, make Windy City Beefs-N-Dogs your top dining destination. Whether you're a Chicago native or a first-time visitor, you're in for a delicious treat that will leave you craving more.