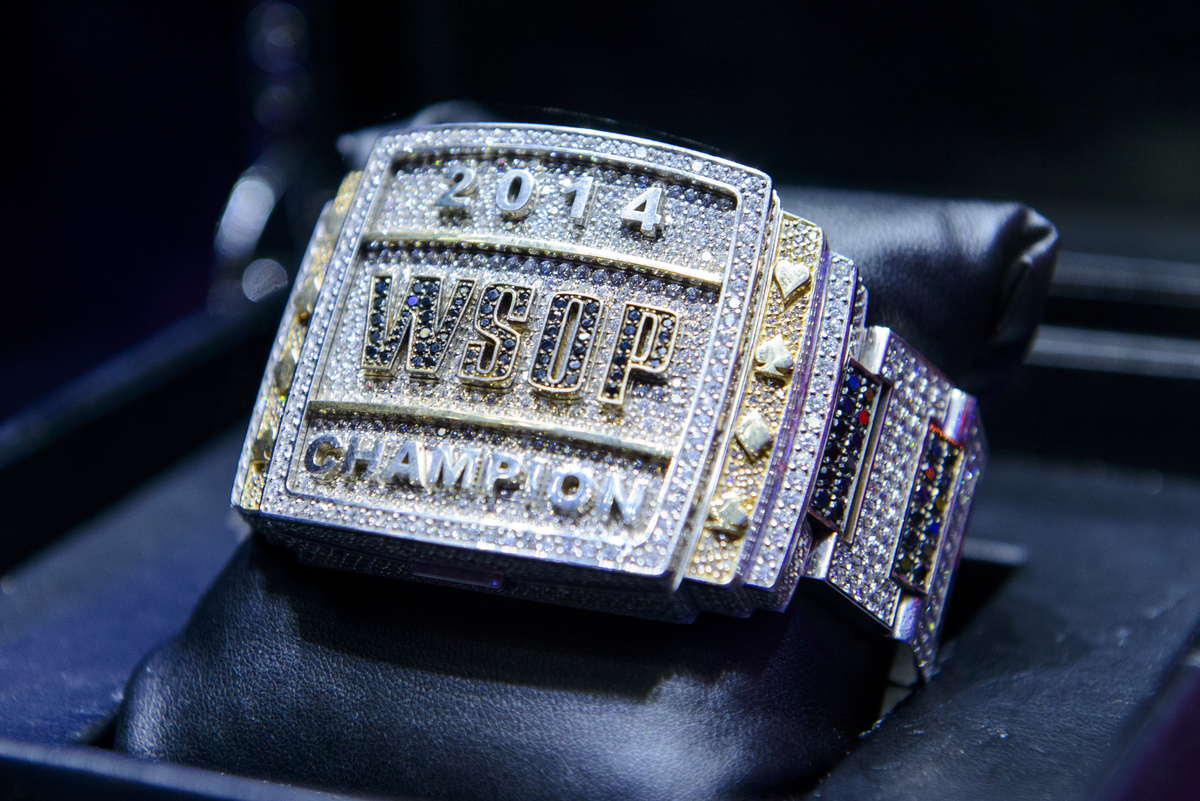 World Series of Poker Main Event Final Table Down to Final Three 
Threesome to Compete on ESPN for Nearly $19 Million on Tuesday at 9 pm ET
LAS VEGAS (Nov. 11, 2014) – After more than 11 hours of competition, the 2014 World Series of Poker (WSOP) Main Event Final Table is down to just three players – all International players now residing in the United Kingdom – who will vie for the most prestigious title in poker and a top prize of $10,000,000.  Netherland's Jorryt van Hoof, Sweden's Martin Jacobson and Norway's Felix Stephensen will resume play today at 5:30pm Pacific time and continue until a winner is determined.
ESPN's cameras will carry all of today's final table action at the Rio All-Suite Hotel & Casino on a 30-minute delay at 9pm ET/6pm PT. The three remaining players are all guaranteed a multi-million dollar payday, with second place paying $5,147,911 and third place worth $3,807,753. Of course there can only be one world champion, who in addition to the $10 million in prize money, wins their very first WSOP gold bracelet and etches their name in the history books.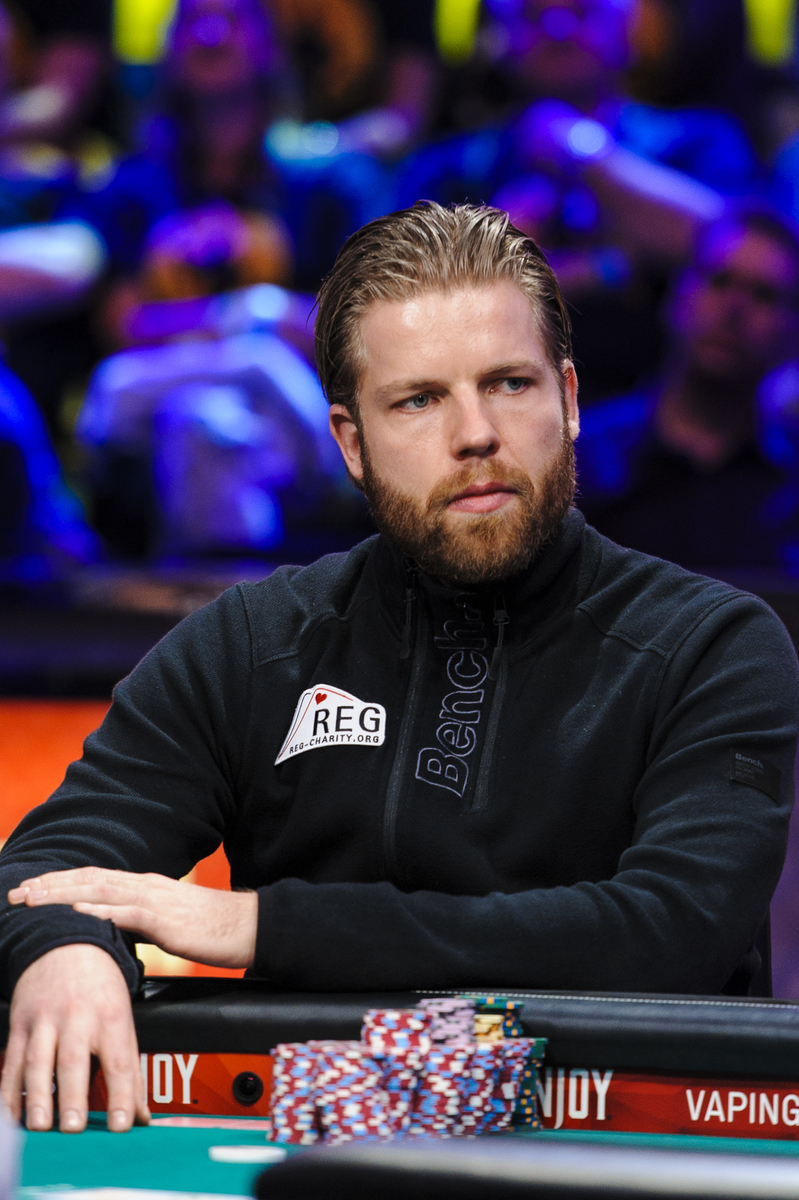 Jorryt van Hoof (@jorryt_van_hoof) is a 31-year-old poker professional from Eindhoven, Netherlands, now residing in London, England.  He started play on Monday with the chip lead with 38,375,000 in chips, and managed to build his stack steadily throughout Monday's play to enter the finale remaining in the lead with a chip stack of 89,600,000.  van Hoof can become Netherland's first-ever WSOP Main Event champion.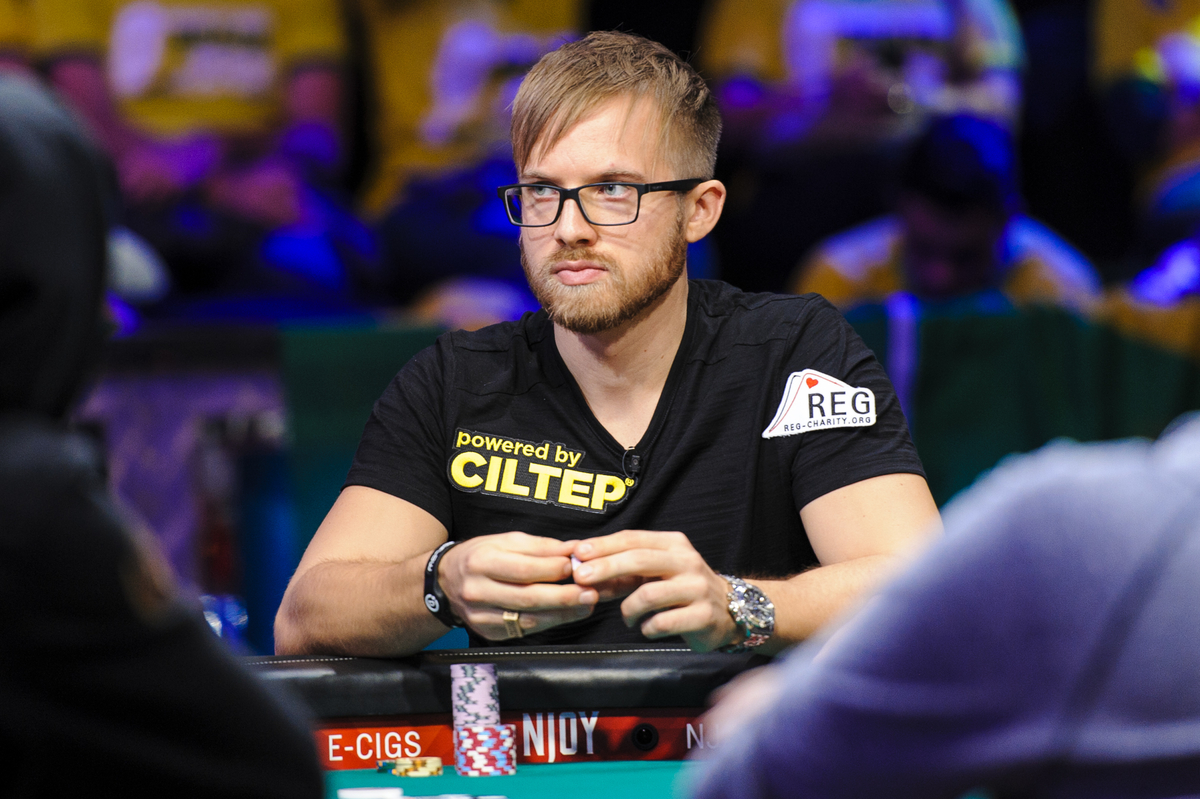 Martin Jacobson, (@martin_jacobson) a 27-year-old poker professional from Stockholm, Sweden, now living in London, England, is the most accomplished live tournament poker player at this final table.  He started eighth in chips entering play and managed to play deft with a short stack until he took advantage of his opportunities to find himself among the final three still vying for the crown.  Jacobsen starts the final with 64,750,000 in chips and can become Sweden's first-ever WSOP Main Event champion.  Jacobson has 15 previous cashes on his WSOP resume worth $1,223,987 entering this event, while his two remaining foes had a combined three previous cashes for $27,956.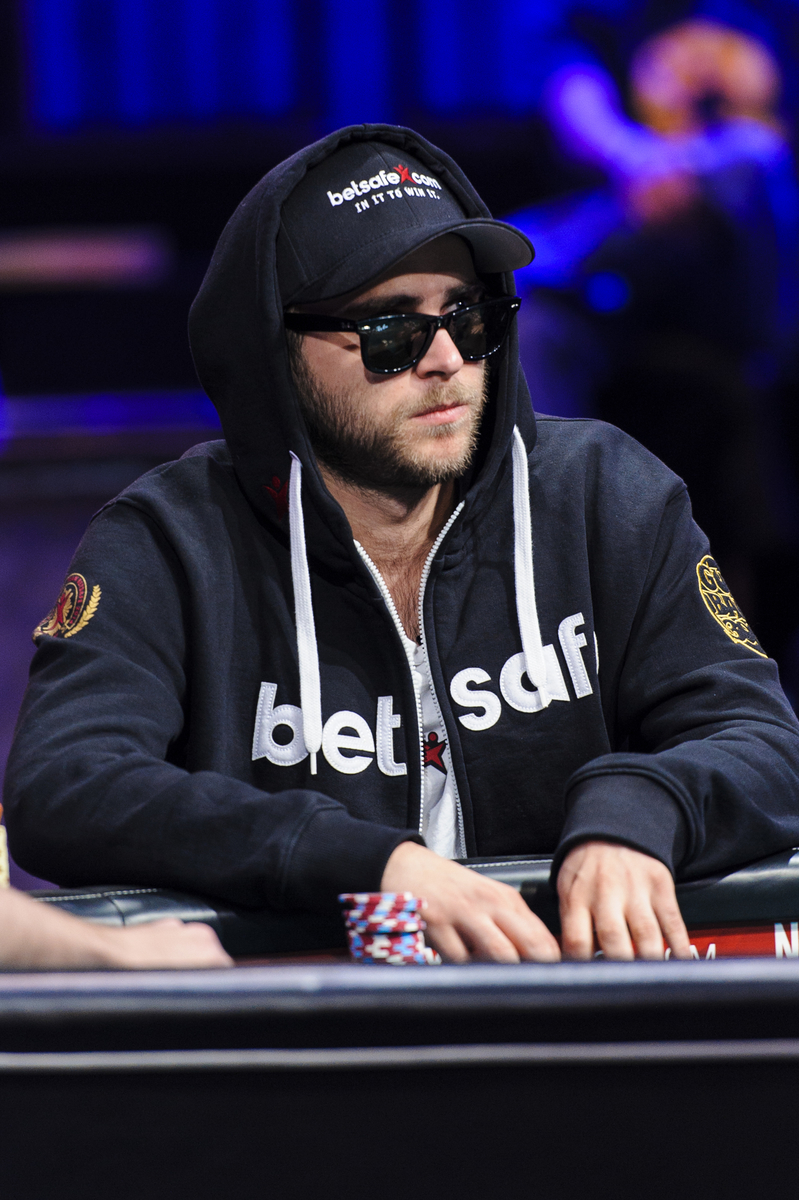 Felix Stephensen (@felixstephensen), a 24-year-old professional poker player from Oslo, Norway, now living in London, England, is the youngest player remaining.  He will carry a chip stack of 46,250,000 as he looks to become Norway's first-ever WSOP Main Event champion.  Stephensen only played the event after winning a 60-1 longshot sports bet during the World Cup, that saw his $1,000 wager return $60,000.  As a result, he hopped a plane to Las Vegas, as the WSOP Main Event was about to get underway, entered, and here he is, guaranteed to turn his $10,000 entry fee into a minimum of $3.8 million, and perhaps hitting the 6883-1 longshot of winning the event and its $10,000,000 top prize.  Stephensen currently sits in third place with a chip stack of 46,100,000
When play resumes, players will return to Level 40 of the structure.  Players will be forced to ante 200,000 each hand, with blinds at 600,000-1,200,000.  So for every three hands, players will put into the pot 2 million chips each at minimum.
Final Table play began Monday afternoon at 4:30 pm with nine players. It concluded at 4:25 am, following 244 hands of play.
Mark Newhouse, 29, of Las Vegas, NV., was the first person eliminated. Newhouse, who overcame 529,000-1 odds to make this event's final table in back-to-back years, in what is one of poker's most remarkable achievements, had to settle for his second straight ninth place finish. He earned $730,725 for his ninth-place finish.
Bruno Politano, 32, of Fortaleza, Ceara, Brazil, became the first-ever Brazilian player to reach the WSOP Main Event final table.  With a raucous crowd of 125 Brazilian supporters that turned the Rio's Penn & Teller theater into a World Cup setting, Politano could never get anything going for his incredibly supportive fans.  He entered play as the shortest stack and managed to climb one spot and finish in eighth place. He took home $947,172 for his eighth-place finish.
Dan Sindelar, a 30-year-old Columbus, Nebraska native now residing in Las Vegas., finished in seventh place, earning $1,236,084. Sindelar, a poker pro, entered the Final Table fifth in chips.
Andoni Larrabe, the youngest player at this final table at age 22, finished in 6th place and collected $1,622,471 for his efforts.  The native of Basque, Spain, now residing in London, England is a young poker professional who greatly increased his career WSOP earnings of $20,068 with this impressive finish.
William Pappaconstantinou, aka "Billy Pappas", a fan favorite and 14-time world foosball champion busted in fifth place. The only true amateur in the field, Pappas, 30, had a magical run in an event he never had intended to play in the first place.  But he leaves his first WSOP Main Event experience $2,143,794 richer and realized, as he said "the great thing about poker is anyone can truly win." The Lowell, Massachusetts native had zero WSOP earnings before the event and now leaves as a multi-millionaire.
William Tonking, a 27-year-old poker pro from Flemington, New Jersey entered the Final Table in fifth place, but was able to knockout Mark Newhouse in 9th place to take the chip lead early into the action.  Unfortunately for Tonking, the latter stages of the tournament didn't go his way and he was eliminated in fourth place, worth a nice $2,849,763.
Monday's action was carried on a 30-minute delay on ESPN2. The 2014 WSOP Main Event began in July with a total of 6,683 entrants. The event's total prize pool was $62,825,752, with more than $28 million going to the final nine players. A total of 693 entrants cashed in the event.
As has become tradition in recent years, Main Event play was suspended in July when the tournament reached its final nine players. It resumed with the "November Nine" taking to the felt Monday with one hour, 35 minutes and 24 seconds remaining in Level 35, with antes of 50,000 and blinds at 200,000 and 400,000.  Play lasted nearly 12 hours in real time, but consumed 9 hours, 35 minutes of tournament clock play.
The 2014 WSOP attracted a record 82,360 players from 110 countries to its 65 events, generating a total prize pool of more than $227 million, the most in the series' 45-year history.
About the World Series of Poker
The World Series of Poker® is the largest, richest and most prestigious gaming event in the world, having awarded more than $2 billion in prize money and the prestigious gold bracelet, globally recognized as the sport's top prize. Featuring a comprehensive slate of tournaments in every major poker variation, the WSOP is poker's longest-running tournament in the world, dating back to 1970. In 2014, the event attracted 82,360 entrants from 110 different countries to the Rio All-Suite Hotel & Casino in Las Vegas, and awarded more than $227 million in prize money. In addition, the WSOP has formed groundbreaking alliances in broadcasting, digital media and corporate sponsorships, while successfully expanding the brand internationally with the advent of the World Series of Poker Circuit Tour in 2005, the World Series of Poker Europe in 2007 and the World Series of Poker Asia-Pacific in 2013. For more information on the World Series of Poker, please visit www.wsop.com.
To view the hand-for-hand recap of the final table play thus far, please click the following link:
http://www.wsop.com/tournaments/updates.asp?rr=5&grid=1052&tid=13665&dayof=