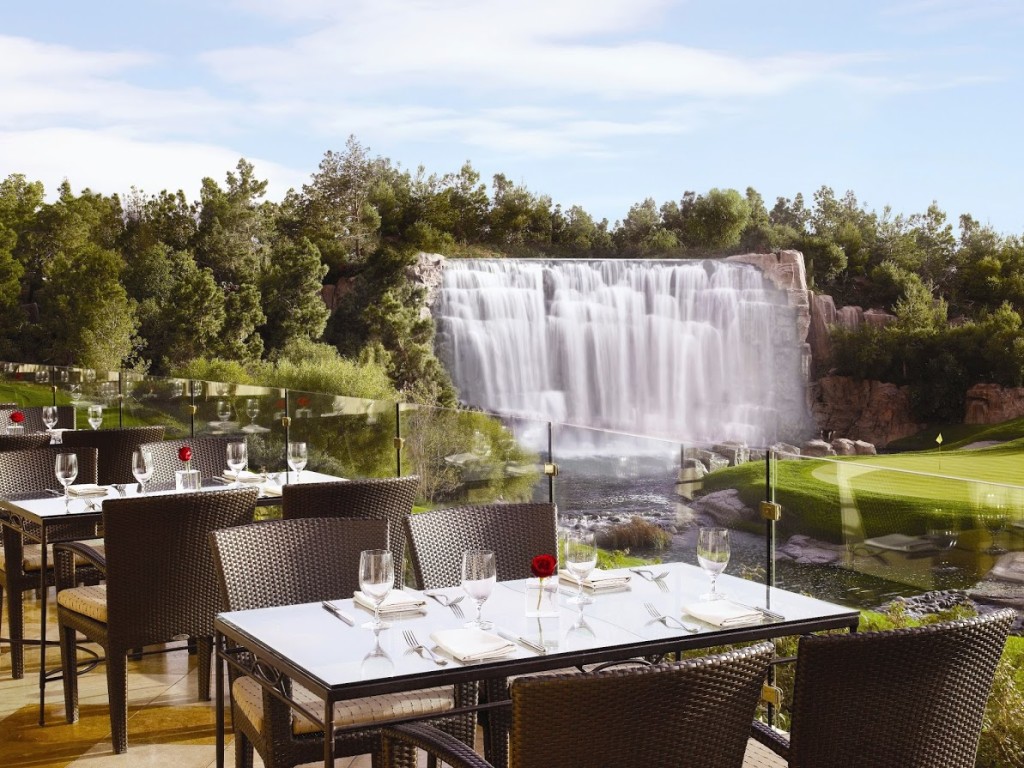 The Country Club … A New American Steakhouse
Chef Carlos Guía Brings a Modern Touch To the Steakhouse on the Green
LAS VEGAS—Already a rising culinary talent and beloved Las Vegas chef, Carlos Guía is now the executive chef of The Country Club, Wynn Las Vegas' modern American steakhouse. Chef Guía's superb American cuisine is complemented by a magnificent location on The Strip's sole 18-hole golf course designed by Tom Fazio and Steve Wynn. Since opening in April 2005, The Country Club has quickly become a favorite spot for Wynn guests seeking a restaurant for a power lunch or elegant dinner in one of the city's most beautiful settings, reminiscent of a golf club in North Carolina.
"Las Vegas boasts a thriving culinary scene and I am thrilled to be a part of it," says Guía. "The Country Club is a perfect stage to introduce guests to my style of cuisine: modern yet classic American fare that goes beyond the traditional steakhouse offerings. I hope The Country Club becomes known for the best steak in town, but I'd also like guests to try other signature dishes I'm proud of."
Guía's arrival as executive chef at The Country Club is a natural progression for the chef. Since August 2008, Guía was chef de cuisine of SW Steakhouse, where he worked alongside Chef David Walzog. Prior to joining the Wynn Las Vegas family, Guía helmed the Las Vegas dining establishments Louis's Las Vegas, Louis's Fish Camp, and Las Vegas' Commander's Palace, where he developed a large local following. He has also worked at renowned Manhattan institutions such as the Waldorf=Astoria Hotel, Le Bernardin, and Lutèce.
Chef Guía hopes to redefine the identity of the traditional steakhouse, one of this country's favorite restaurant dining experiences, and says that with a bit of creative flair, inventiveness and fresh-from-the-farm flavor, guests will see that a steakhouse doesn't just mean steak. With signature dishes such as watermelon "gazpacho" with jumbo lumb crab meat, avocado, cilantro, and a yuca crisp as well as sesame crusted Hawaiian tuna with shitake mushrooms and yuzu caviar in a ginger "froth" sauce, Guía displays how steakhouse fare also can mean fresh seafood, poultry and other delicious options.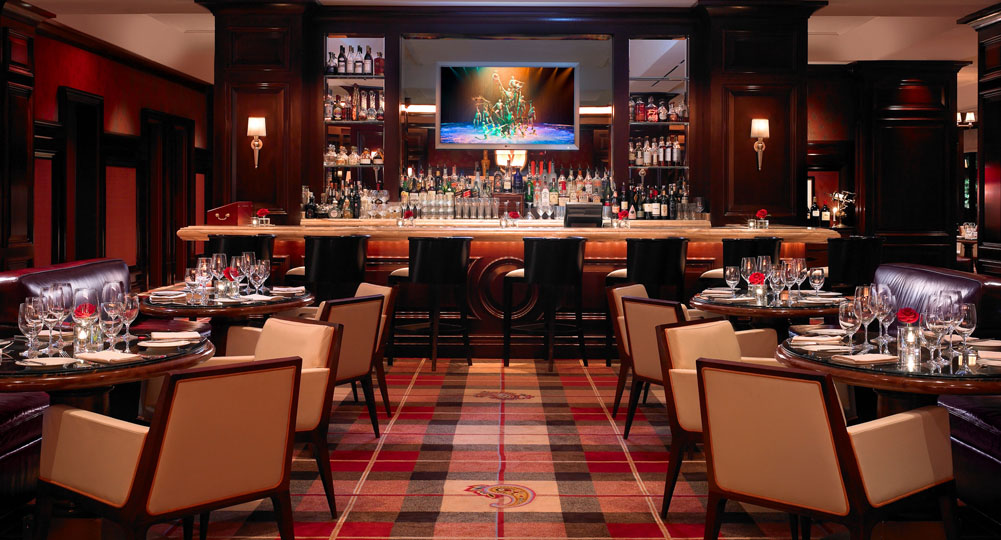 Guests desiring charbroiled meats may choose from a number of succulent cuts and preparations including the 20-ounce rib chop or brown sugar brined pork chop accompanied by a black mission fig-bourbon barbecue sauce with fire roasted corn succotash.
From the earliest planning stages, The Country Club was conceived as a space that would become an instant landmark. With his design for the restaurant, nationally recognized designer Todd Avery Lenahan sought to go beyond traditional steakhouse design to create an exclusive club environment that would be relevant to today's discerning sophisticated guests and golfers. He accomplished this beautifully by building upon tradition and infusing the spaces of The Country Club with a contemporary sensibility and handsome modern furnishings. "The mood here is all about winding down and relaxing," says Lenahan. "We strove for complete decompression within a space that energizes, yet calms, guests—a stark contrast to the frenetic pace of Las Vegas." A beautifully appointed living room lounge area complete with comfortable leather couches and a striking fireplace greets guests upon arrival at The Country Club. Beyond the lounge and handsome bar is the main dining room, rendered in a rich and vibrant color palette with deep cordovan-stained mahogany, wine colored braided leather wall panels and merlot velvet upholstery that creates a continuous wainscot framework for the space.
The restaurant is enlivened with contemporary ivory, leather furnishings and carpeting that is a bold and modern interpretation of a traditional Tartan plaid. The juxtaposition of old and new energizes the space with a modern aesthetic, while still reflecting the legacy and tradition of the past.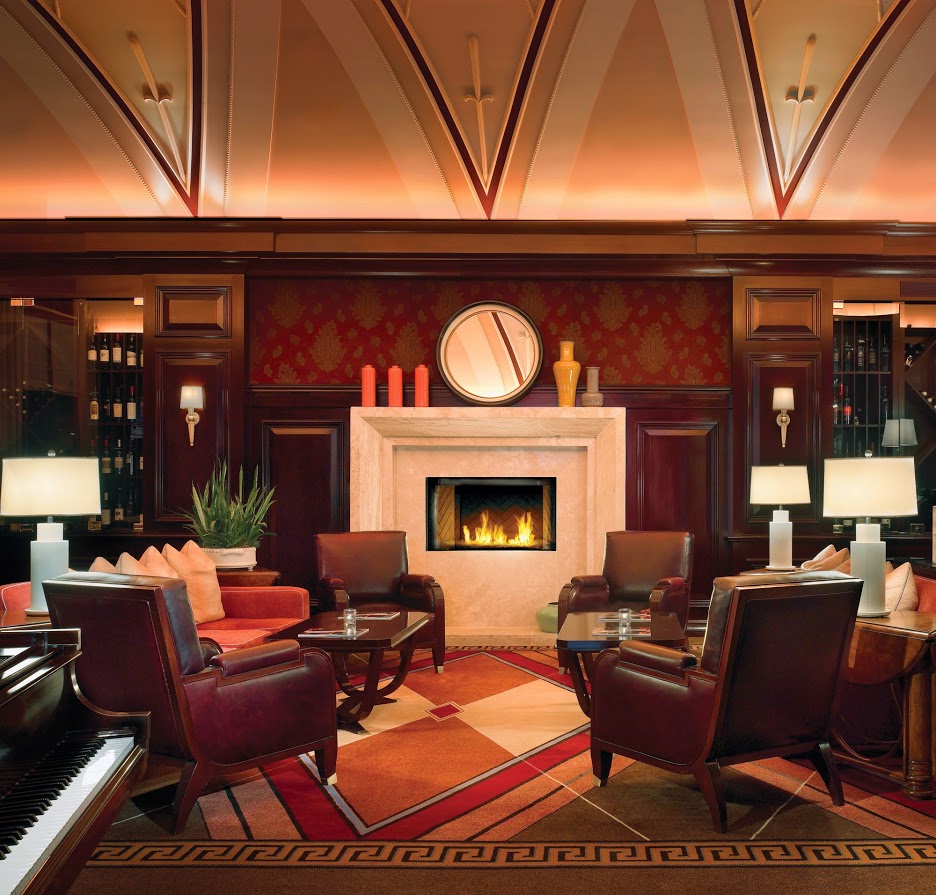 Situated at one of the prime locations at Wynn Las Vegas, The Country Club is an ideal place to dine for lunch and dinner. Whether a round of golf is on the itinerary or not, Chef Guía's appealing and inspired steakhouse menu is rendered even more enjoyable in this stylish setting.
Cuisine                                    New American Steak House 
Chef                                         Carlos Guía
Designer                                  Todd Avery Lenahan
Design Features                    Club House, Golf course location on the 18th hole
Seating Capacity                   Indoor seats 106; Outdoor seats 92; Bar seats 7
Price Range                           Appetizers: $11- $26 Main dishes: $16 – $54 Desserts: $8 – $14
Dining Room/Bar Hours       Open  for  lunch  daily  and  dinner  service  Wednesday  – Sunday
Attire                                        Casual Elegant
Credit Cards                          Visa, American Express, Master Card, Diner's Club
Reservations                            Highly recommended for lunch and dinner
Press Contact                        Public Relations (702) 770-2120; pr@wynnlasvegas.com
Location                                   Wynn Las Vegas, 3131 Las Vegas Boulevard S., Las Vegas, NV, 89109
Phone Number                      (702) 770-3315
Web site                                 http://wynnlasvegas.com

Chef Carlos Guía Executive Chef
The Country Club, A New American Steakhouse
 Carlos Guía is the executive chef of The Country Club, A New American Steakhouse at Wynn Las Vegas, where he brings a vibrant touch to the modern American steakhouse with a menu that seamlessly blends comfort with innovation. Since August 2008, Guía was chef de cuisine of SW Steakhouse, where he worked alongside Chef David Walzog.
Before joining Wynn Las Vegas, Guía helmed Louis's Las Vegas and Louis's Fish Camp, where he introduced to Las Vegas the refined adaptations of South Carolina's native cuisine. Prior to Louis's, Guía was the executive chef of Las Vegas' Commander's Palace for seven years. During his time there, he received a nomination for "Best Chef Southwest" by the prestigious James Beard Foundation in 2006.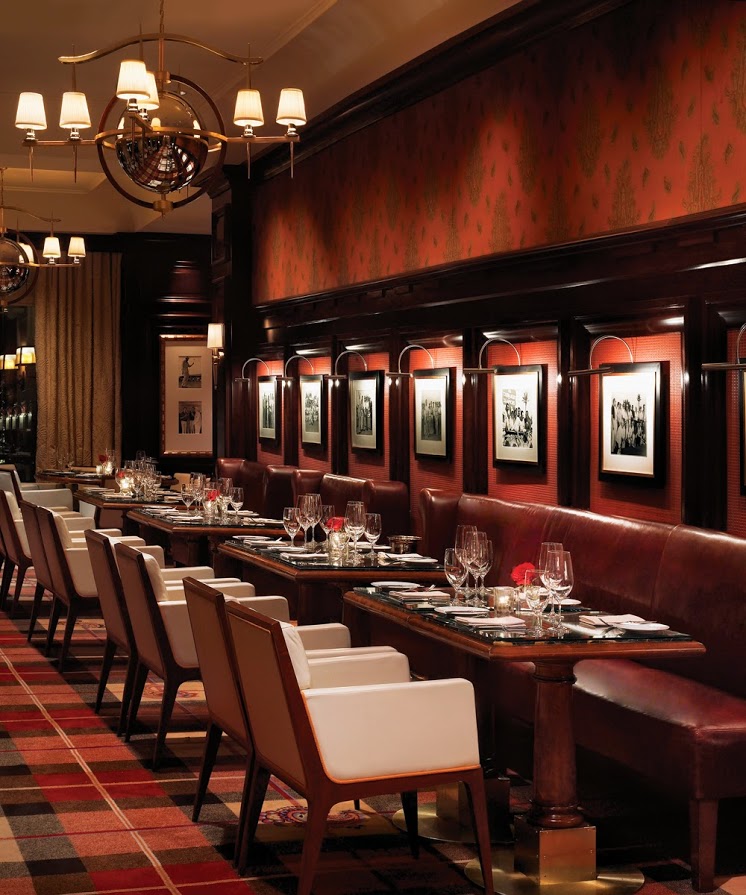 Born in San Francisco, Guía relocated to Venezuela with his family before he was a year old, and lived there until the age of 13. His passion for food was triggered at an early age, as he spent much of his childhood in the kitchen with his family preparing food with powerful, unique flavors. His family returned to the United States and settled in Pennsylvania, where he worked in professional kitchens during his high school years. Solidifying his career choice, he enrolled in the prestigious Culinary Institute of America in Hyde Park, New York.
Upon graduation, Guía worked at the posh Waldorf=Astoria Hotel in New York City, where he met Executive Chef John Doherty who took Guía under his wing, exposing him to all areas of the Five Diamond hotel. Four years later, while Guía was working as chef saucier, Doherty suggested that Guía continue his work in Europe. Taking his advice, he headed overseas where he apprenticed with renowned French Chef Georges Blanc, Belgian Chef Roger Souvereigns and English Chefs Raymond Blanc & Marco Pierre White.
After returning to the United States, Guía began working as chef saucier at the renowned Le Bernardin in New York City. He was then offered a job as chef de partie at the highly acclaimed four-star French restaurant Lutèce. Under the direction of Chef Andre Soltner, Guía continued to refine his classic style.
In 1995, Guía chose to make his home in New Orleans. After meeting Ella Brennan and Chef Robert Bruce, he joined the team at the Palace Cafè as a sous chef. Within four months, he had been promoted to chef de cuisine. Guía then joined Red Room prior to its opening in 1997 and served as executive chef for two years. He reunited with the Brennan family in Las Vegas to work at Commander's Palace where he was executive chef until it closed in 2007.
In his home kitchen, Guía prepares comfort food, Venezuelan dishes and anything his children want to try, from sushi to cake. When he's not cooking, Guía enjoys playing tennis, camping with his family and collecting culinary antiques.
*  *  *
For more information on Carlos Guía, The Country Club or Wynn Las Vegas, please contact: Public Relations, 702-770-2120, pr@wynnlasvegas.com