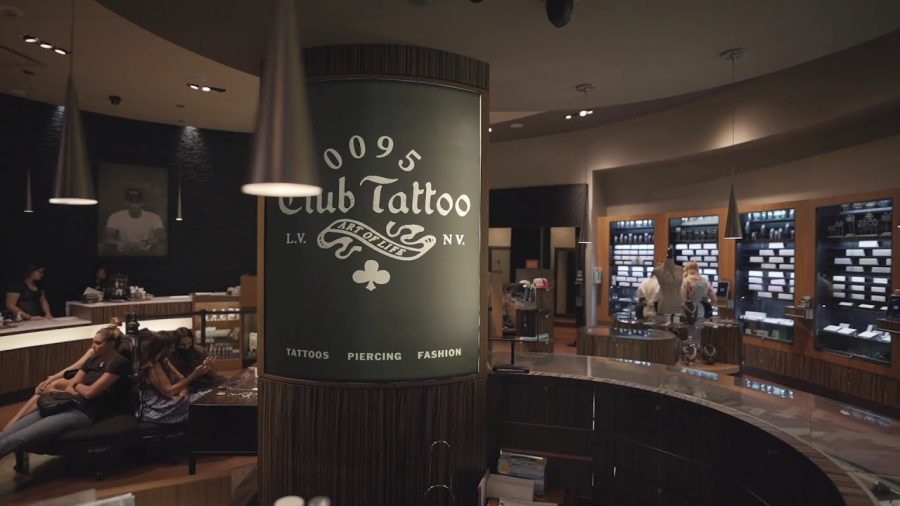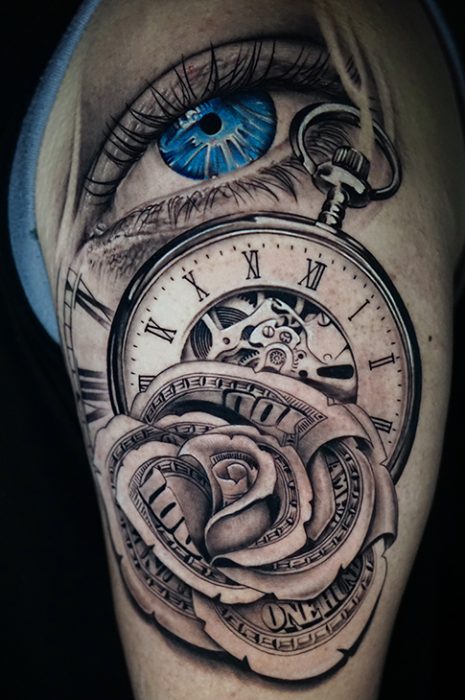 Club Tattoo: A Premier Tattoo and Piercing Destination in Las Vegas
Introduction
Club Tattoo, nestled in the vibrant Miracle Mile Shops in Las Vegas, stands as a testament to artistic excellence and unparalleled craftsmanship. With its inviting atmosphere, skilled artists, and unwavering commitment to customer satisfaction, Club Tattoo has solidified its place as one of the premier tattoo and piercing destinations in Sin City. This detailed profile explores the many facets that make Club Tattoo a must-visit establishment for body art enthusiasts.
Location and Atmosphere
Situated within the iconic Miracle Mile Shops, Club Tattoo enjoys a prime location on the Las Vegas Strip. The upscale shopping center provides a convenient and bustling environment for visitors, offering a variety of dining, entertainment, and retail options. The sleek and modern design of Club Tattoo's storefront is impossible to miss, with its polished surfaces and captivating displays that showcase the artistry waiting within.
Step inside, and you'll be greeted by an atmosphere that exudes creativity, professionalism, and a touch of rock 'n' roll flair. The dimly lit interior sets the stage for a memorable experience, as the ambient lighting highlights the vibrant colors of the artwork adorning the walls. The energetic and friendly staff create a welcoming environment, ensuring that every client feels at ease from the moment they walk through the door.
Hours of Operation
Club Tattoo operates with the following hours:
Monday to Thursday: 11:00 am – 10:00 pm
Friday and Saturday: 10:00 am – 11:00 pm
Sunday: 10:00 am – 9:00 pm
Please note that these hours are subject to change, so it's always a good idea to check the official Club Tattoo website or contact the studio directly for the most up-to-date information.
Contact Information
For inquiries, appointments, or any other information, you can reach Club Tattoo through the following channels:
The friendly and knowledgeable staff at Club Tattoo are readily available to assist with any questions, provide guidance, and help you schedule your tattoo or piercing appointment.
Artists and Expertise
At the heart of Club Tattoo's success lies its team of highly skilled and versatile artists. Renowned for their talent and commitment to their craft, Club Tattoo's roster of artists boasts a diverse range of styles, ensuring that clients can find the perfect artist to bring their vision to life. From traditional to realism, watercolor to blackwork, and everything in between, the artists at Club Tattoo possess the expertise and creativity to transform ideas into breathtaking works of art.
Each artist at Club Tattoo undergoes rigorous training and maintains the highest standards of professionalism and safety. They possess a deep understanding of tattooing and piercing techniques, coupled with a passion for continuous learning and artistic growth. Whether you're seeking a small, delicate design or a large-scale, intricate masterpiece, Club Tattoo's artists are adept at translating your ideas into stunning, personalized creations.
Tattoo Services
Club Tattoo offers a comprehensive range of tattoo services, catering to a diverse clientele. Whether you're a first-time tattoo enthusiast or a seasoned collector, the studio is equipped to handle a variety of requests, from simple designs to elaborate full-body artwork.
Consultations are an essential part of the process at Club Tattoo, ensuring that artists and clients are on the same page before the tattooing begins. During these discussions, artists listen attentively to clients' ideas, offering expert advice and guidance to refine concepts and create designs that exceed expectations. This personalized approach fosters a collaborative experience and guarantees a result that captures the client's vision.
In addition to custom tattoo designs, Club Tattoo also offers a selection of flash tattoos, allowing clients to choose from a curated collection of pre-designed artwork. These designs range from classic and timeless to trendy and contemporary, catering to a wide range of preferences.
Piercing Services
Club Tattoo's expertise extends beyond tattooing, as it offers a wide array of professional piercing services. From traditional earlobe piercings to more intricate placements, such as septum, daith, and nipple piercings, the studio's skilled piercers ensure a safe and comfortable experience.
Utilizing high-quality, sterilized equipment and adhering to strict health and safety protocols, Club Tattoo provides a clean and hygienic environment for all piercing procedures. The piercers take the time to educate clients about aftercare practices and provide detailed instructions to ensure proper healing and minimize any potential complications.
Jewelry and Aftercare Products
Recognizing the importance of quality materials and aftercare, ClubTattoo offers a wide selection of jewelry and aftercare products. The studio features an extensive range of high-end body jewelry, including earrings, nose rings, belly button rings, and a variety of other options to suit individual preferences and styles. The jewelry available at Club Tattoo is crafted from top-grade materials, ensuring both durability and aesthetic appeal.
To facilitate proper healing and maintenance of tattoos and piercings, Club Tattoo provides a range of aftercare products. These products are specifically formulated to promote healing, prevent infections, and keep the skin moisturized. From gentle cleansers to soothing ointments, clients can find everything they need to care for their new body art under one roof.
Customer Experience and Reviews
Club Tattoo places a strong emphasis on delivering exceptional customer experiences. The studio strives to create a positive and memorable journey for each client, from the initial consultation to the final result. The friendly and knowledgeable staff go above and beyond to make clients feel comfortable, answering any questions or concerns and providing a supportive environment throughout the entire process.
Client reviews consistently praise Club Tattoo for its outstanding service, artistic prowess, and commitment to customer satisfaction. The studio's dedication to cleanliness, professionalism, and attention to detail has garnered a loyal following of repeat customers. Club Tattoo's reputation as a trusted establishment in the Las Vegas body art scene is further cemented by its numerous positive reviews and testimonials.
Community Involvement and Philanthropy
Beyond its commitment to providing exceptional body art services, Club Tattoo also takes an active role in the local community. The studio frequently participates in charitable initiatives and events, supporting various causes and organizations. From fundraisers to awareness campaigns, Club Tattoo's involvement showcases its dedication to giving back and making a positive impact on society.
Conclusion
Club Tattoo, located in the Miracle Mile Shops in Las Vegas, stands as a premier tattoo and piercing destination. With its skilled artists, inviting atmosphere, and commitment to customer satisfaction, the studio offers a comprehensive range of services tailored to individual preferences. From custom tattoo designs to professional piercings, Club Tattoo's team of talented artists and piercers provide exceptional craftsmanship and a personalized experience. With its dedication to artistry, safety, and community involvement, Club Tattoo has solidified its reputation as a leading establishment in the vibrant Las Vegas body art scene.